<![CDATA[
"Share the knowledge you have with someone else or it will die with you" –Jenny Doan
Jenny Doan has a lot of quilting knowledge and she never hesitates to share it. During her Trunk Show at Road to California 2018, she touched on a lot of quilt topics including why she values using precut fabrics in her quilts.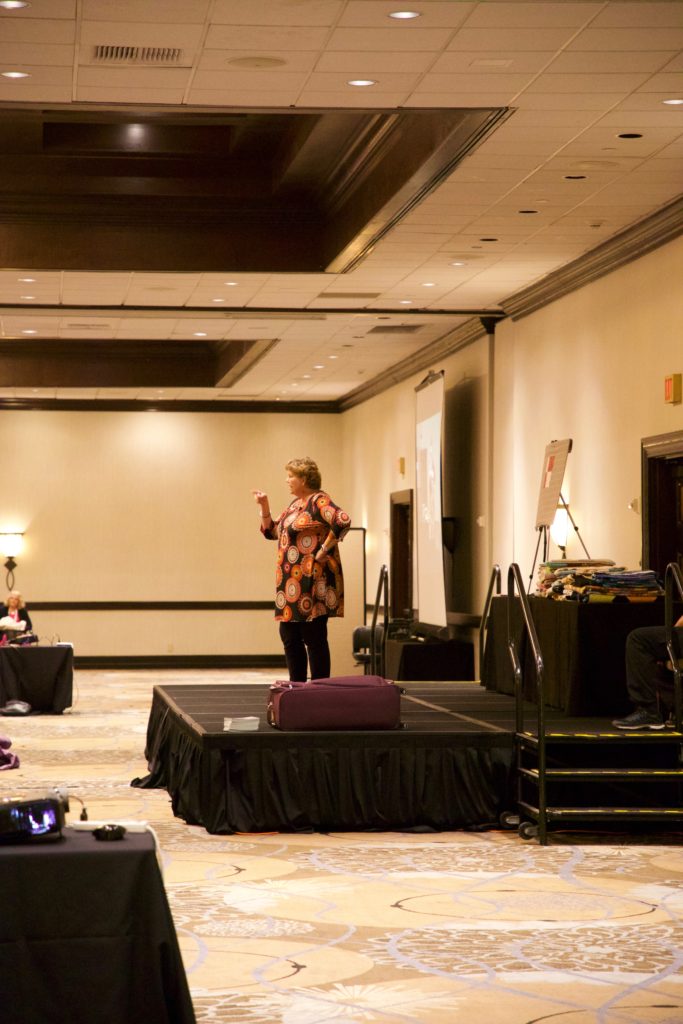 Jenny admits she is a
utilitarian quilter.
Whenever she makes a quilt, she intends the recipient to use and love that quilt and wear it out. If you make a quilt from precut fabrics, Jenny insists that that quilt will be used by its owner. A precut fabric is cut to a specific size shape and is often sold as part of a collection so that the designs work well. They include fat quarters, jelly roll strips, and squares in either 5" charm packs or 10" layer cakes.

Jenny shared that 99% of the quilts she makes is from a precut and that she has learned so much from using them. One reason they appeal to her is that she considers herself a
matcher
; she doesn't do colors. "Being good with fabric is a gift and a talent," declared Jenny. And she also noted that not many people – like herself – have that talent. She would much rather
trust the designers
who put the precuts together then her own fabric matching ability. Precuts also cut down on the
overwhelm factor
noted Jenny. "Your mind gets easily overwhelmed. It's a lot easier to choose between 10 fabric precuts that have been coordinated in to one collection than try to match yourself from 40 different bolts of similar yardage.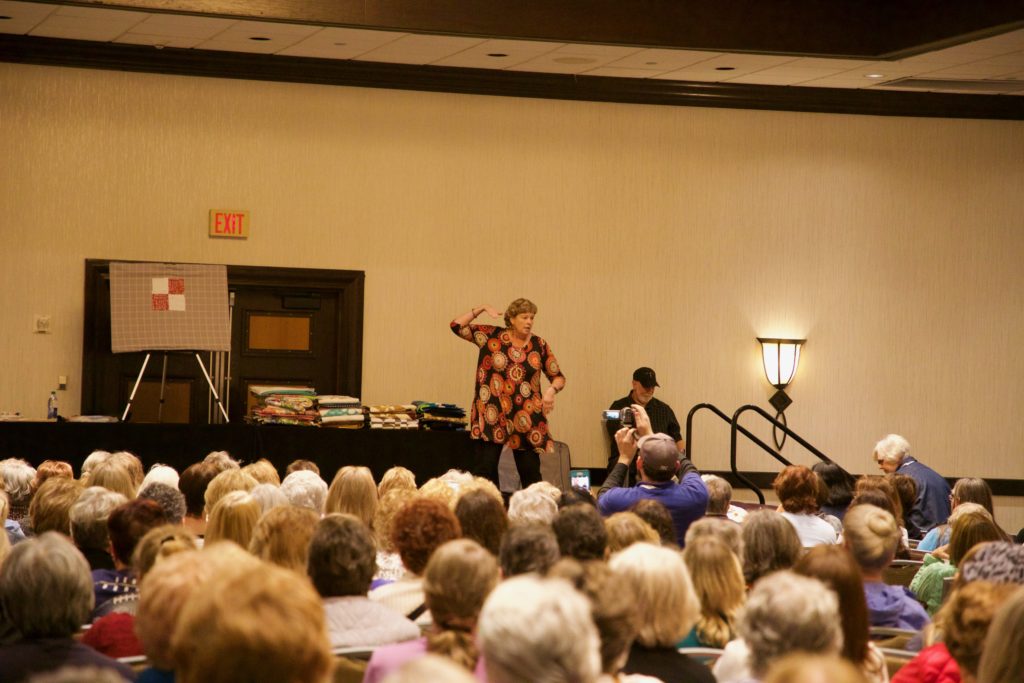 Best of all, precuts
save time
. Time in cutting out fabric and time in sewing. "It only takes 1-1/2 hours to make a quilt from a layer cake pack," said Jenny. Missouri Star Quilt Company offers a handy, spiral bound pamphlet,
Quilter's Precut Companion,
that has everything you'd want to know about making quilts using precuts including a chart that explains how many precuts you will need to make a particular quilt.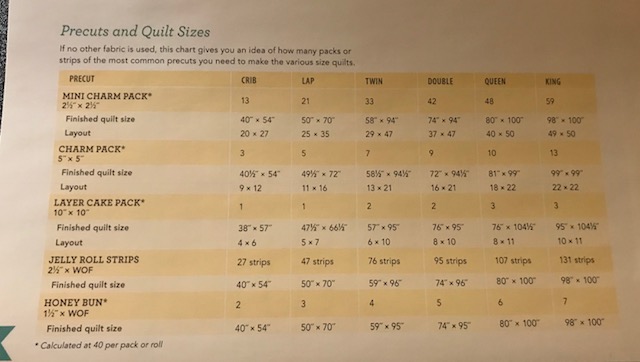 Jenny cautioned (from her own experience) that if you like a particular precut design, buy all you need for your project at one time. Since precuts are only cut and packaged once, they probably won't be there if you go back for more. Jenny will be the first to admit that "precut fabric is truly the best thing since sliced bread. They let you skip the hours of cutting and get right to the good part. Precuts help quilts come together like magic!" What do you like about using precut fabrics?]]>