<![CDATA[Road 2017 was the second stop for the Lion King Cherrywood Challenge sponsored by Cherrywood Fabrics.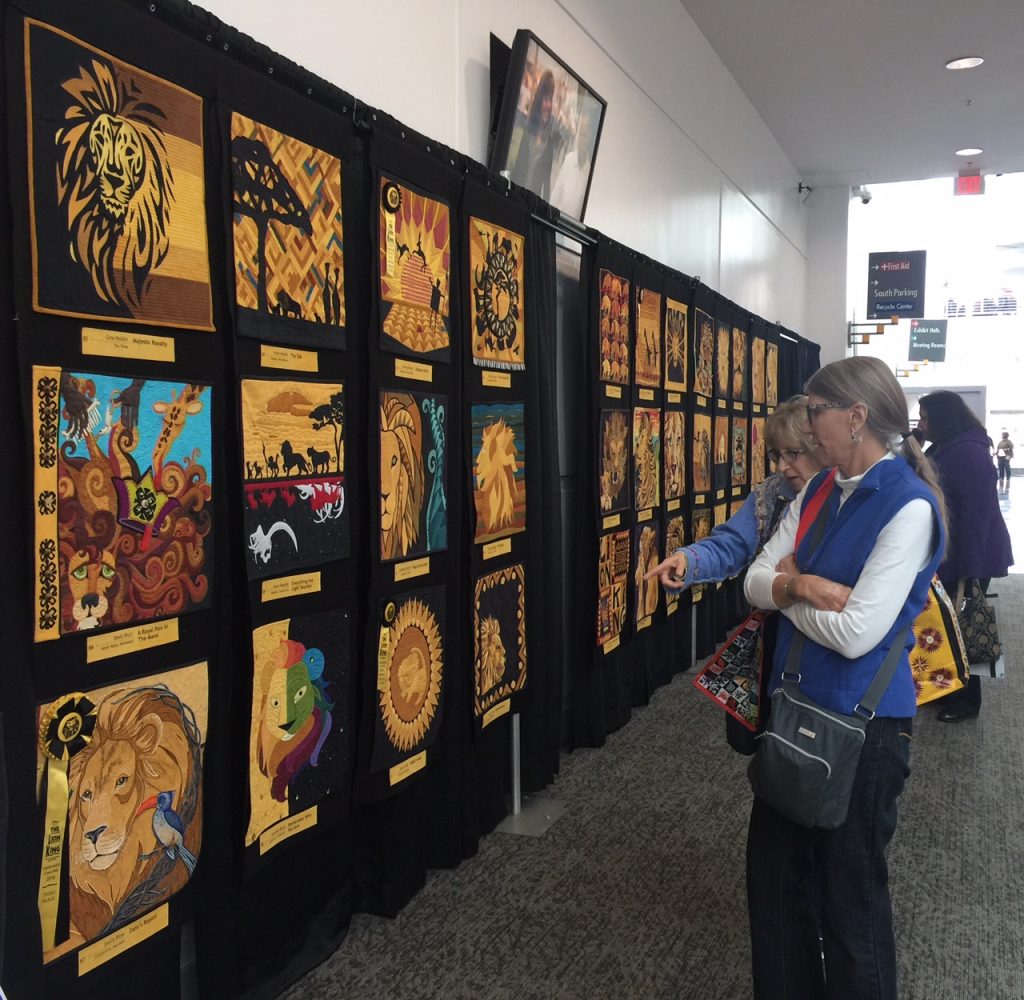 Cherrywood also produced a book about the exhibit, featuring each quilt and giving insights into each quilter's design ideas and methods for their contribution.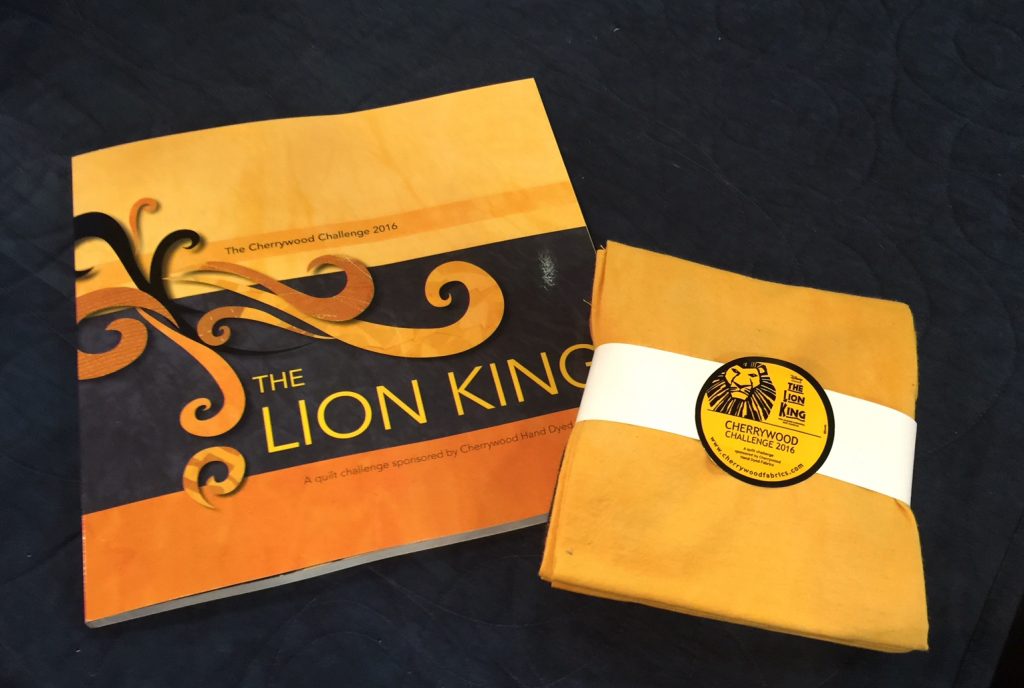 During the show, Cherrywood held two book signings at their booth with some of the quilters whose quilts were featured in the exhibit and the book. It was a great opportunity for guests to meet these talented quilters and find out more about their work.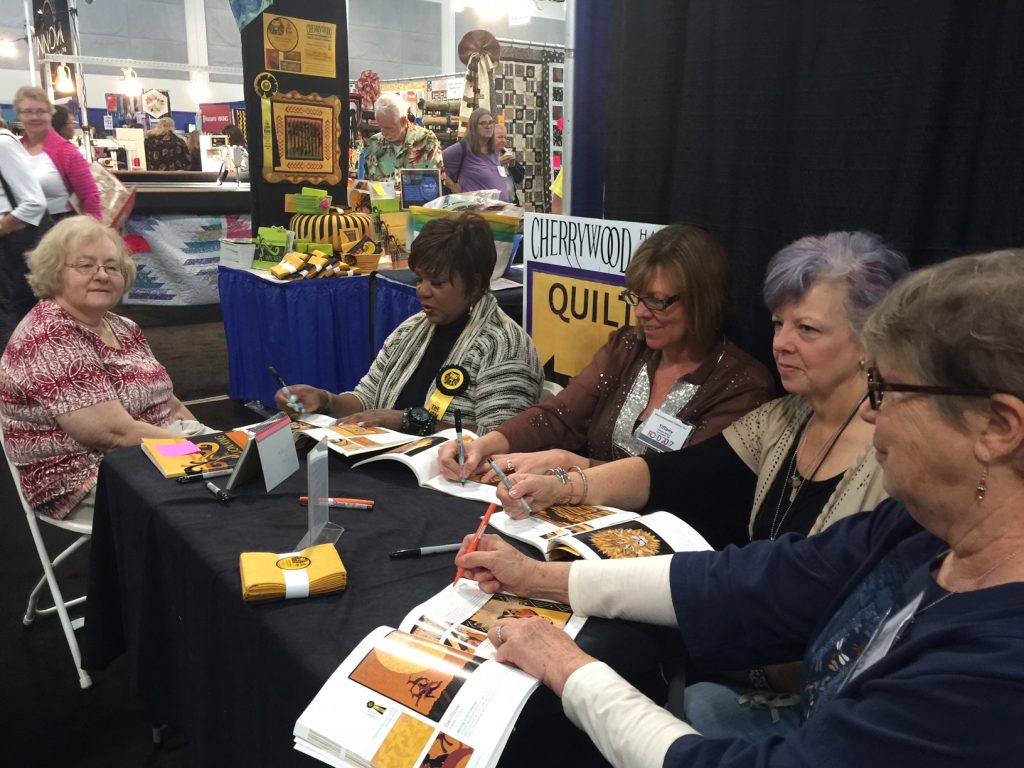 Sandra Hankins from Lake Elsinore, California, created Simba. She has seen the Lion King musical 5 times!! "It is my favorite play by far," remarked Sandra. She chose Simba because he is her favorite character. "He had to learn hard lessons to become the Lion King."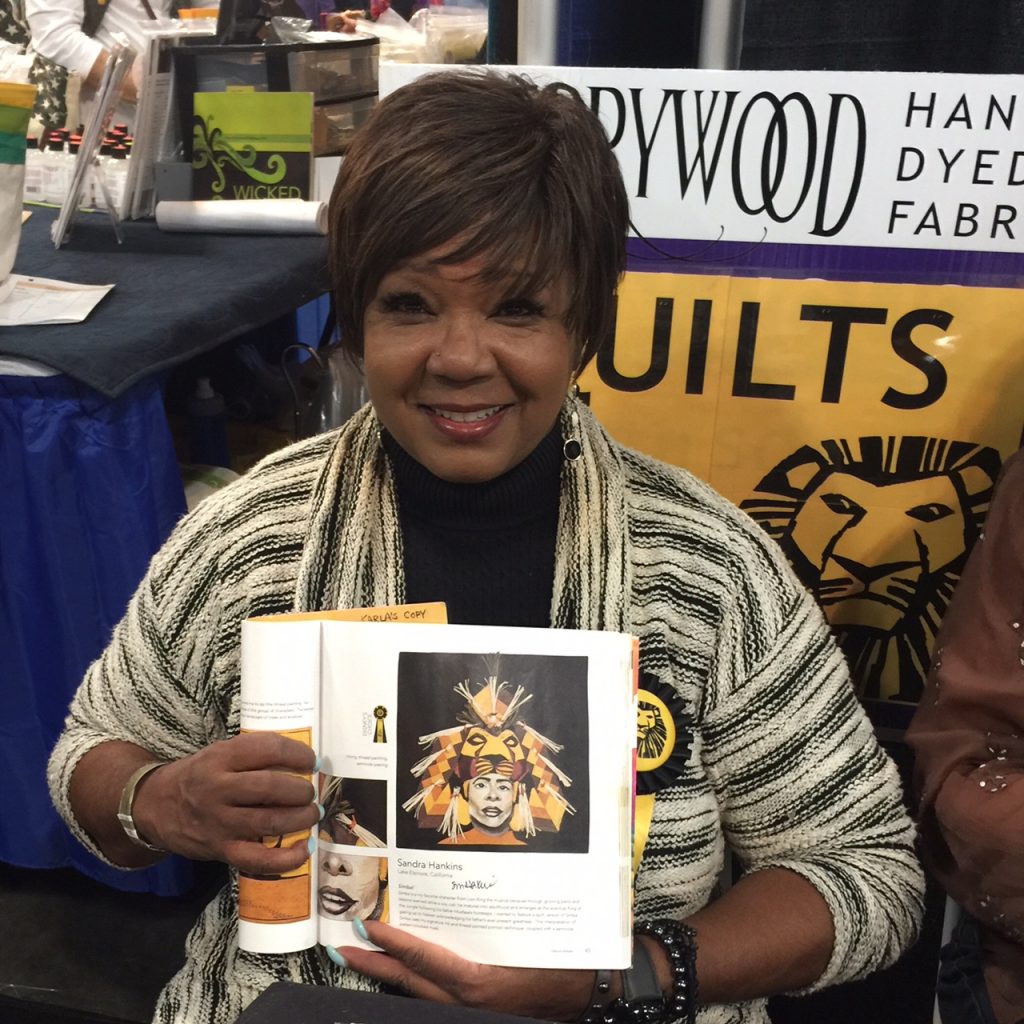 Wim-O-Weh is the title of Tiffany Hayes' piece. Named after one of the songs in the play, Tiffany came up with the idea for her quilt when she heard and watched one of her favorite bands, The Fulcos, play the song. Wim-O-Weh is paper pieced. The design was inspired by her daughter's fiancé's tattoo artwork.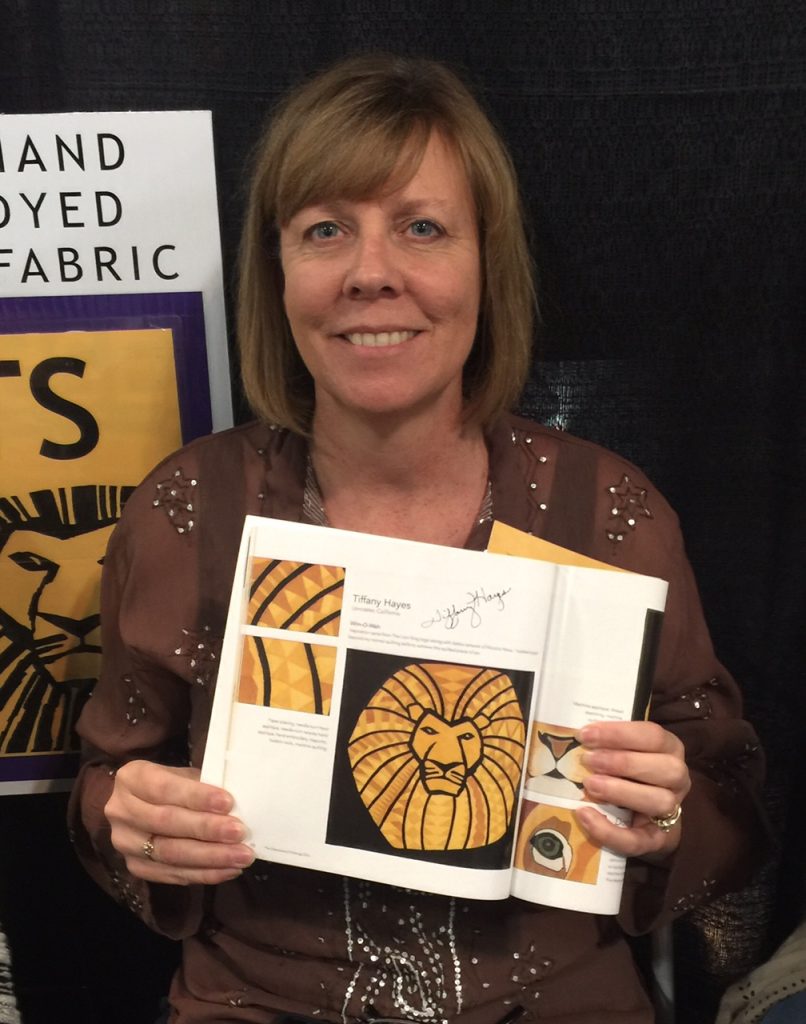 From Acton, California, Anna Koelewyn likes to do improvisational piecing that is very abstract. She felt that it was hard to choose a lion to represent, so she decided to focus on the feel of the land and the umbrella trees for her piece, Serengeti.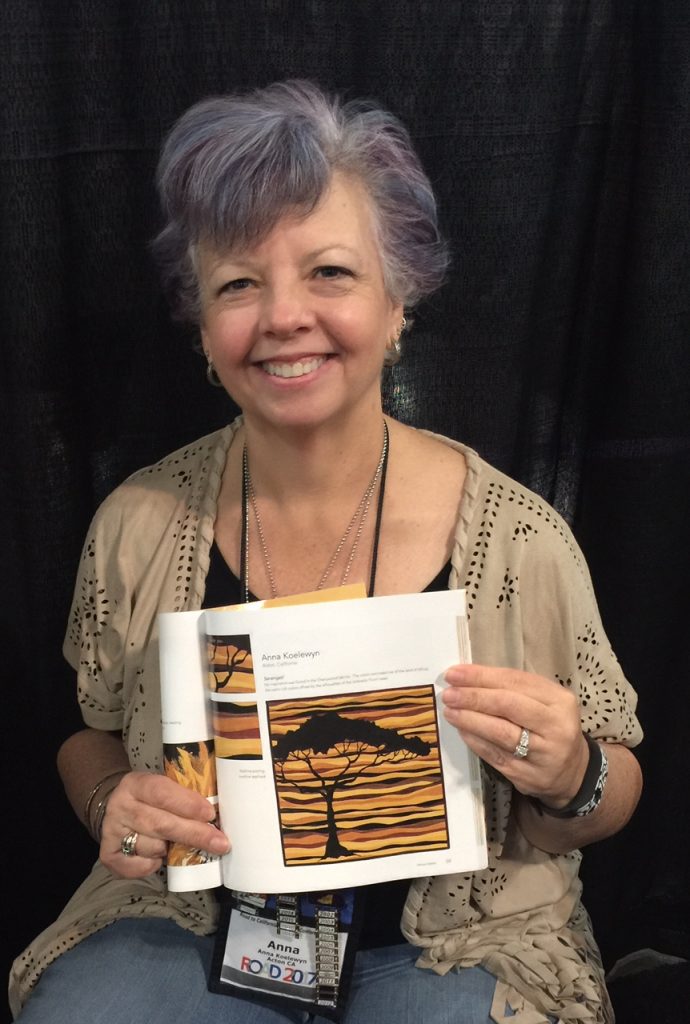 Scar-Pretender of the Throne is the first quilt Eileen Paine of Riverside, California has ever finished!! She has been making Hawaiian quilts with applique for five years before starting this project. Eileen decided to "jump in with both feet" and wanted to go to "the dark side" of the play. The face of her "Scar" is asymmetrical to give the illusion of how he was "scarred."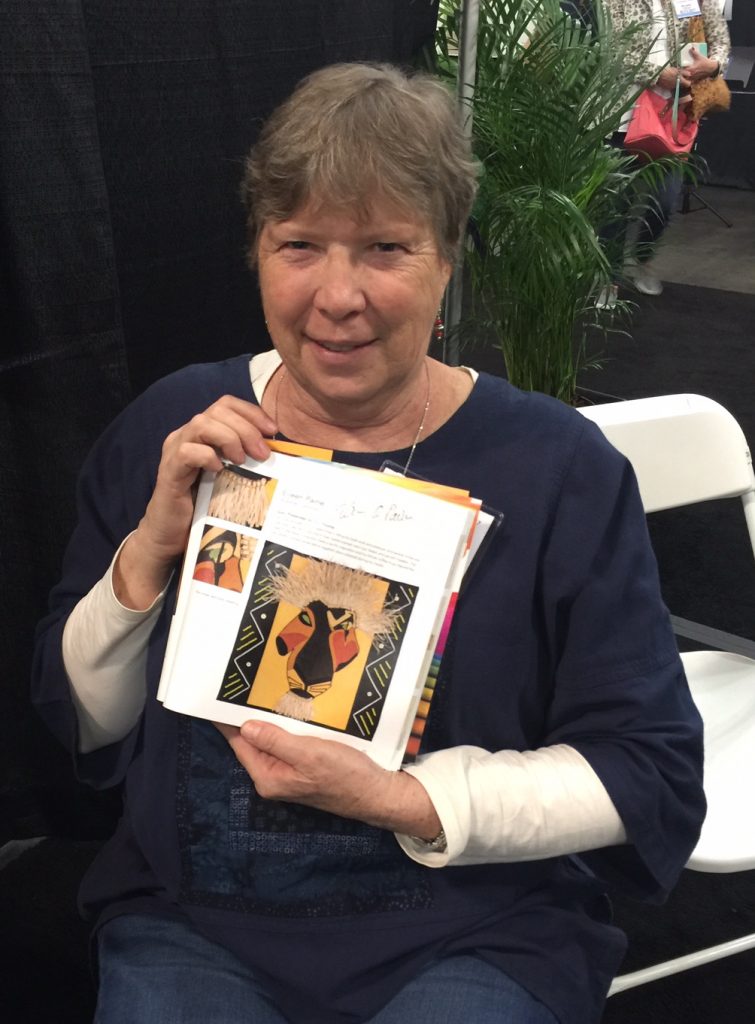 "I loved the whole challenge," commented Rod Daniel who came from Placitas, New Mexico to talk about his quilt, Sunset Maiden. The idea for his piece came from looking at African masks. Like Anna, he wanted to focus on something other than lions. And because he loves the skin tones of African-Americans, he went "crazy with color" with his design.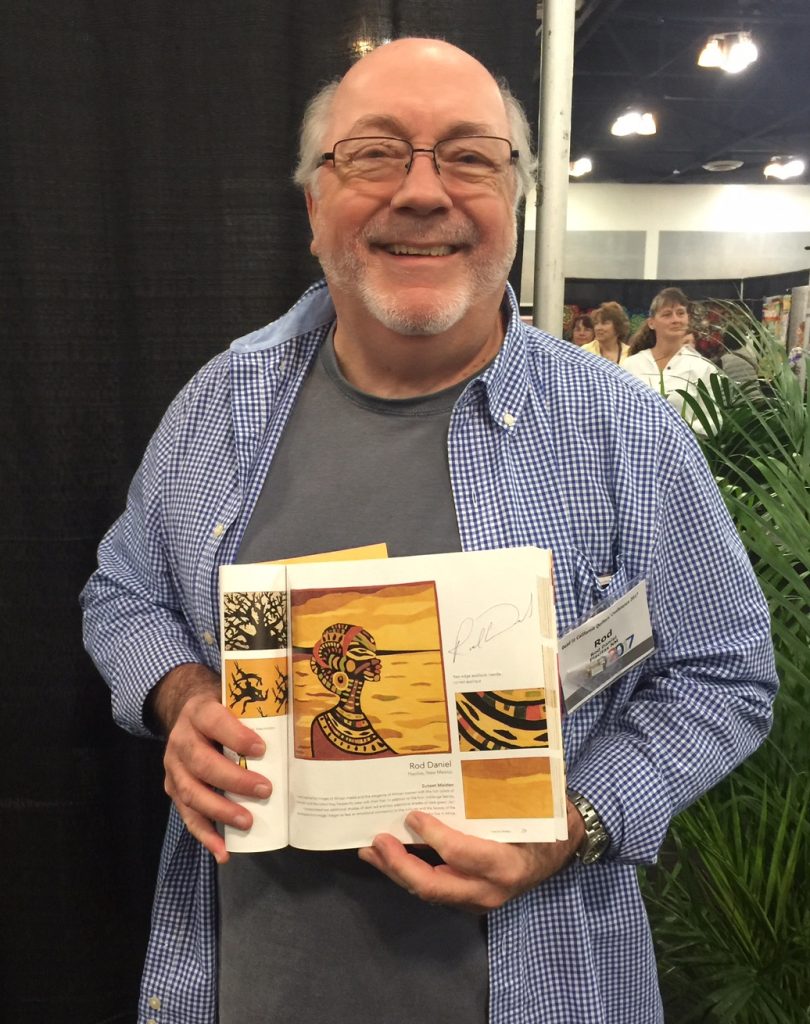 The next Cherrywood Challenge is Van Gogh's Starry Night. Exhibit coordinator and Cherrywood Fabrics owner, Karla Overland, said that most of the fabric they brought to Road for this upcoming challenge was sold out so they are encouraged with the initial response. To learn more about this challenge and Cherrywood hand dyed fabrics, please visit their website.  ]]>