<![CDATA[
If you like to eat good food, (and who doesn't ) than come hungry to this year's conference.  The Reese family knows that a key ingredient to any successful gathering is the food that is served.   That is why Carolyn puts a lot of time and enthusiasm in planning the food choices available at Road.
For the past seven years, Savor…Catering at the Ontario Convention Center, has been providing the delicious meals, snacks, and beverages served during the week-long event. Victoria Van Damme, Director of Food and Beverage, says she enjoys providing the food for Road because "It is a very special show. The women who attend are appreciative of everything and have so much energy. It is a great event to relax, shop and eat."    
Monday through Sunday, a different buffet lunch is offered featuring comfort food and international cuisine.  Beef Brisket, Shepherd's Pie, Italian, Mexican, and a Soup and Salad Bar are just a sampling of the main courses that will be served. For just $12, guests can enjoy a full array of side dishes, desserts, and choice of beverage to go along with the main dish of the day.   Yum. Yum. Yum.
A la carte items are also available for purchase.  Everything from burritos, chili dogs, French dip sandwiches to pretzels, popcorn, churros, fresh fruit and cupcakes. These items can be found in The Market located in the rear of the exhibit hall or at The Express Cafe in the pre-function area of the Convention Center.
And if that isn't enough choices, for the third year in a row, California Pizza Kitchen and All American Softie ice cream truck will be on hand for your dining pleasure.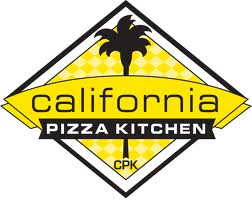 New this year is the O Lounge—a full service sit down bar. Seating 30 people, the O Lounge will be the perfect meeting spot to unwind and visit while enjoying a  cup of coffee,  a glass of wine (Victoria commented that quilters love their wine!!), or other adult beverages for purchase. Meet you at the "O."
Good friends. Good fun. Good food. 
What favorite food are you going to try this year? 
]]>
Tags: Food