The excitement for Road to California 2020 – 25th Anniversary Show is building!! We've had record numbers of class registrations which is a great indication that quilters are as excited about the upcoming show as we are.
That is why we are suggesting that you plan ahead for travel NOW for transportation and housing — especially if you will be traveling from out of the area. . Whether you will be attending the show alone, with a friend or two, or in a group, the information below can assist you in making the most of your visit in January.
Group Travel Transportation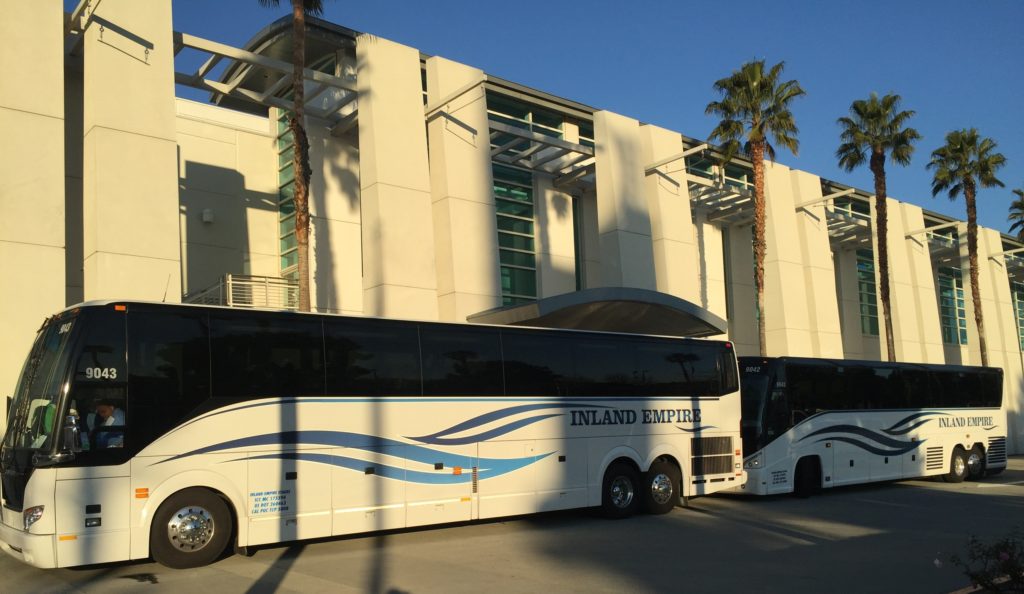 Chartering a bus to attend Road to California is a great alternative to get to the show. By leaving the driving to someone else, not only do you save the headaches of driving in Southern California traffic, bus riders also save money to attend the show. Group travel discounts for show entrance are given when there are 30 or more travelers on a chartered bus that has been registered with Road to California. The price of a ticket for each member of the group is discounted $4.50 per person. If tickets are purchased by cash or check, Road extends an additional .50 cent per ticket discount. These tickets are valid for all days of the show including Preview Night. Please note that tickets can only be purchased for the group travel bus riders. Additional tickets cannot be purchased for anyone from the group not arriving on the bus. Road provides one free admission wristband for the group travel coordinator and one for the bus driver upon arrival at the show. Street parking for chartered buses is limited around the Ontario Convention Center. A bus parking pass can be purchased for $40 per day ahead of the show. On site, same day bus parking passes are $80, and availability is not guaranteed. Need help filling your group travel bus? Let us know on the registration form. Road is also happy to advertise your chartered bus trip on our website.
Discount for Jenny on the Road when you charter a bus
New for 2020, Missouri Star Quilt Company will soon have information on their website about chartering buses from their area. Groups who plan ahead for travel by registering their bus trip through Missouri Star's site will receive $3.00 off their purchase of registration to attend Jenny on the Road Friday night, January 24th or Saturday morning, January 25th.
Housing
Whether you are staying one night or for the entire show, you can plan ahead for hotel accommodations. Road to California uses Passkey, an online reservation system that insures the best possible pre-negotiated rates for all Road attendees. Hotels on Road's list are either in direct proximity of the Convention Center or have direct shuttles to the Convention Center. Road personnel have toured and inspected each hotel on our list to ensure that they meet our standards. Hotel brands include AZURE HOTEL & SUITES, DOUBLETREE BY HILTON ONTARIO, HOLIDAY INN, RESIDENCE INN, SHERATON ONTARIO AIRPORT and THE ONTARIO GATEWAY HOTEL which is going through extensive renovations and will be the future host hotel for Road's premier event.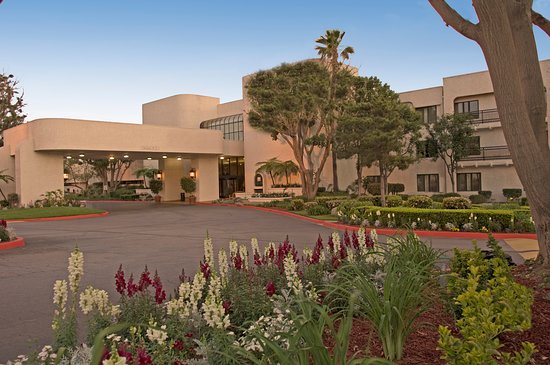 Another benefit of using Passkey to plan ahead for travel is that group travel reservations are guaranteed. Road has secured specific requirements in our contracts that protect your group from a situation where they are forced to cancel your rooms.
For more information on how to use Passkey, please follow this link.

It's never been more convenient to plan ahead for travel for chartered bus tours and hotel accommodations to Road to California.