<![CDATA[
Christine Perrigo won $2,500 for winning Outstanding Modern Quilt from Sponsor, OLFA North America, for Ohio Snowball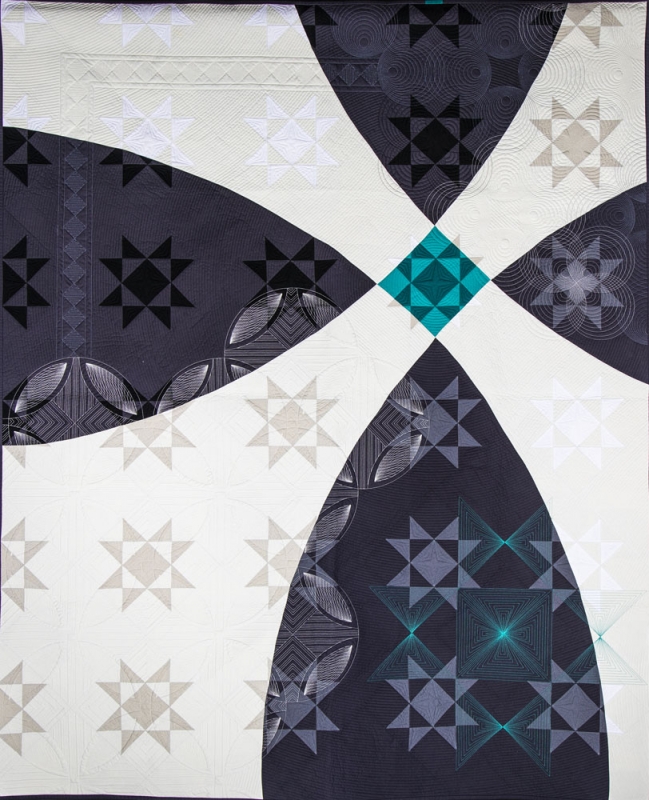 Christine Perrigo is an award-winning, internationally exhibited longarm quilter who has been quilting since 2003. Her quilting journey began when she bought a quilting book as a gift for her mother-in-law to be. Before wrapping the present, Christine read through the book and became "intrigued" with the whole quilting process. Christine's first quilt was a tumbling block quilt, English Paper pieced. She says, "The outcome was so satisfying that I promptly started another and then another. I was hooked…" And by the way— her mother in law never received the book!!!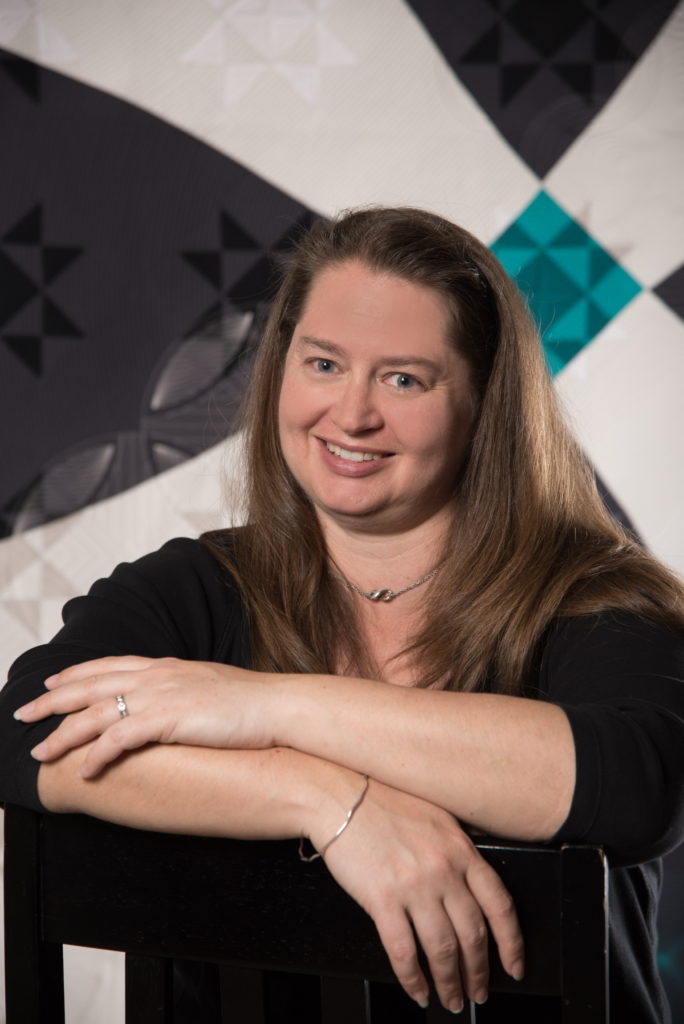 With a background in computer science and 15 years' experience in the computer industry, Christine has a unique, highly technical approach to computerized quilting and surface design. She focuses on high end, custom digital quilting for modern quilts and approaches each quilt as opportunity to explore new territory and push boundaries.
Ohio Snowball was designed for a quilt challenge that one of the modern guilds Christine belongs to was having. The challenge was to make a modern quilt inspired by traditional piecing. It also included the restriction that the modern quilt had to be black and white with the addition of one other color. This limit gave Christine the color palette to allow her to create a primary and secondary pattern.
The piecing for Ohio Snowball was inspired by overlapping and playing with the scale of two very traditional quilting designs, an Ohio Star block and a Flowering Snowball block.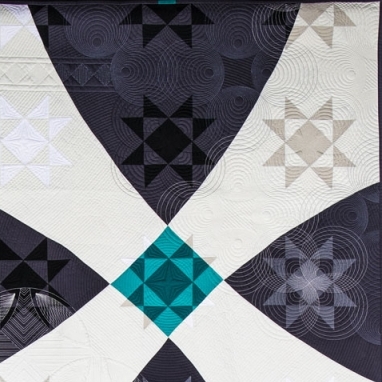 The quilt top itself took Christine over a year to piece. Along the way, she invented and modified methods to achieve the precise transparency effects. Christine related that "there was lots of glue used to ensure that the curves matched perfectly."
After piecing the top, it sat for another year while Christine struggled with how to quilt it. She was perplexed because while she knew that generally a secondary design is created with the quilting, this quilt already had a primary and secondary design in the piecing. She got an answer to her problem while at QuiltCon 2017, when Christine met Pamela Wiley. Pamela encouraged Christine with the words "more is more" and reassured Christine that a simple plan was not going to satisfying enough for her. Christine said that, "Unbelievably, the quilting came to me in a dream. Sometimes I do my best work while asleep! I had to learn to trust my instincts and, in the end, created something that not only defines me as an artist, but has allowed me to take digital quilting to the next level."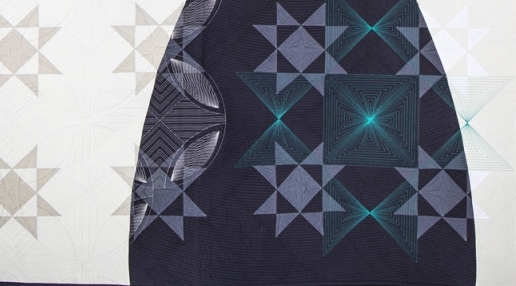 When the email came from Road to California that she had won Outstanding Modern Quilt, Christine was working on another quilt. She said her win "took a while" for it to sink in, after the initial "shock and lots of giggling" wore off. "I couldn't believe that my quit had been chosen!"
What did Christine do with her prize money for Outstanding Modern Quilt? "Well, I have had my eye on some fabric…."
Next up for Christine is to continue teaching more of her computerized quilting methods and inspiring others to think outside the box.
To learn more about Christine, please visit her website.   
]]>