<![CDATA[
Other interests may have first brought these quilt friends together, but it is their love of quilting that keeps their friendship strong.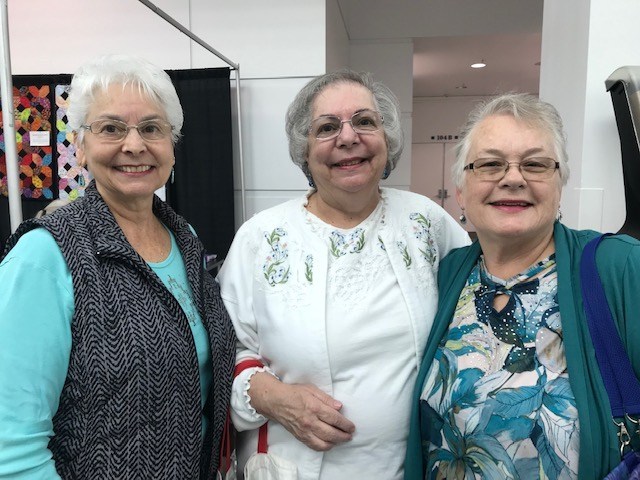 These quilt friends are all retired teachers who got really "serious" with their quilt skills when their teaching days were over. Judy and Joanne taught 35 and 30 years respectively for the Alta Loma School District and Barbara taught 35 years in the Ontario-Montclair School District. Both school districts are located in western San Bernardino County. Joanne, who started quilting in 1976, is credited with encouraging Judy and Barbara with their post-retirement quilting.  The first year after Judy retired, she and Joanne made 102 quilts for all the first graders at Judy's old school, Jasper Elementary. These friends enjoy spending time together at Road's quilt show. Barbara and Joanne have been coming each year since the quilt show started in 1993. Judy has been attending with them for the past 8 years. They all like seeing the showcased quilts and visiting the vendors. At Road 2019, Barbara especially liked seeing the miniature quilt exhibit.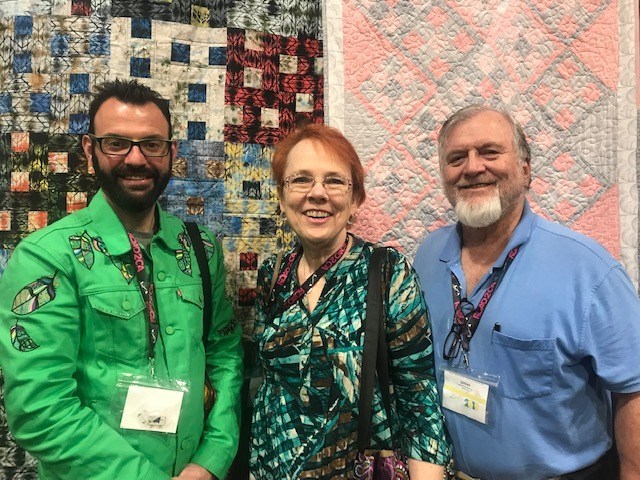 These quilt friends are also dance partners. Eddie and Barbara are roommates in Hawthorne, California. Joe lives in Chino, California. A quilter for 50 years, Barbara inspired Joe to start quilting 2 ½ years ago and Eddie a year ago. Eddie commented that quilting has become his stress reliever. Joe said he has discovered making quilows- lap quilts that turn in to pillows. Barbara also likes to do embroidery with her Brother 10 needle machine to embellish her quilts and clothing. She and Eddie were wearing some of her art work at Road 2019.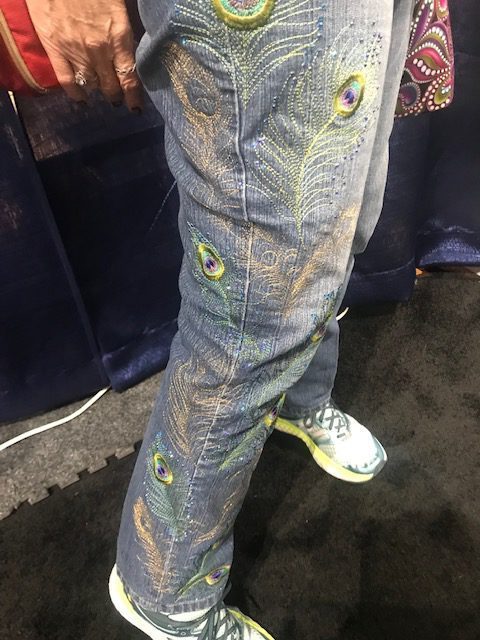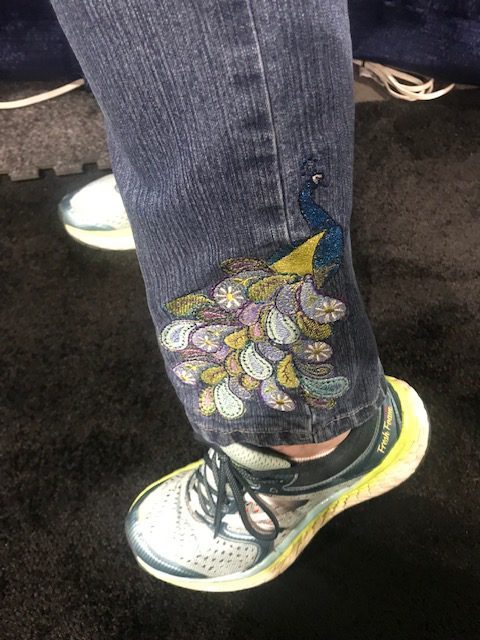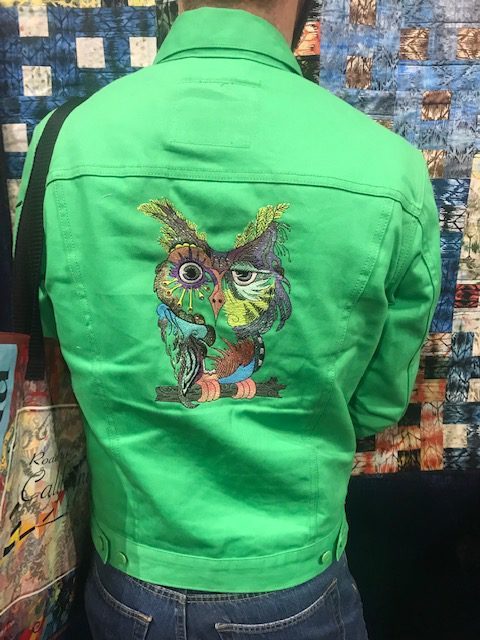 Road 2019 was the 2nd time these quilt friends had been to the quilt show. Barbara likes discovering "amazing stuff" at the quilt show to use with the new ideas she finds. Looking at new sewing machines and trying to understand all their functions keeps Joe interested and coming back.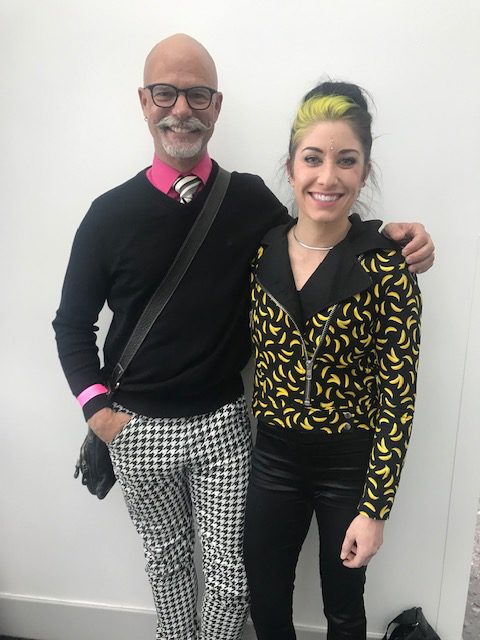 Los Angeles residents, Russell and Ivy, used to work together and then they became quilt friends. They met at the Sewing Arts Center in Santa Monica, California where Russell was the original owner. Russell has been quilting for 24 years. He has been on the faculty of Los Angeles Trade Tech in the fashion design department. Besides quilting, he is interested in tailoring, pattern drafting and shoe making. Russell has been coming to Road to California for 20 years. He says that Road is "state of the art" and that he always finds out "what is going on in the community" when he attends. He wanted to bring Ivy to Road 2019 to give her ideas to make her first quilt. Ivy said the quilt show was "eye opening." "I never knew how broad quilting can be."
Which quilt friend will you be attending with at Road's special 25th Anniversary Quilt Show happening January 23-26, 2020?
]]>