<![CDATA[
You've probably heard about Matt Reese proposing to his girlfriend, Jen Bennett, during Road to California.  Now, we'd like to share the details.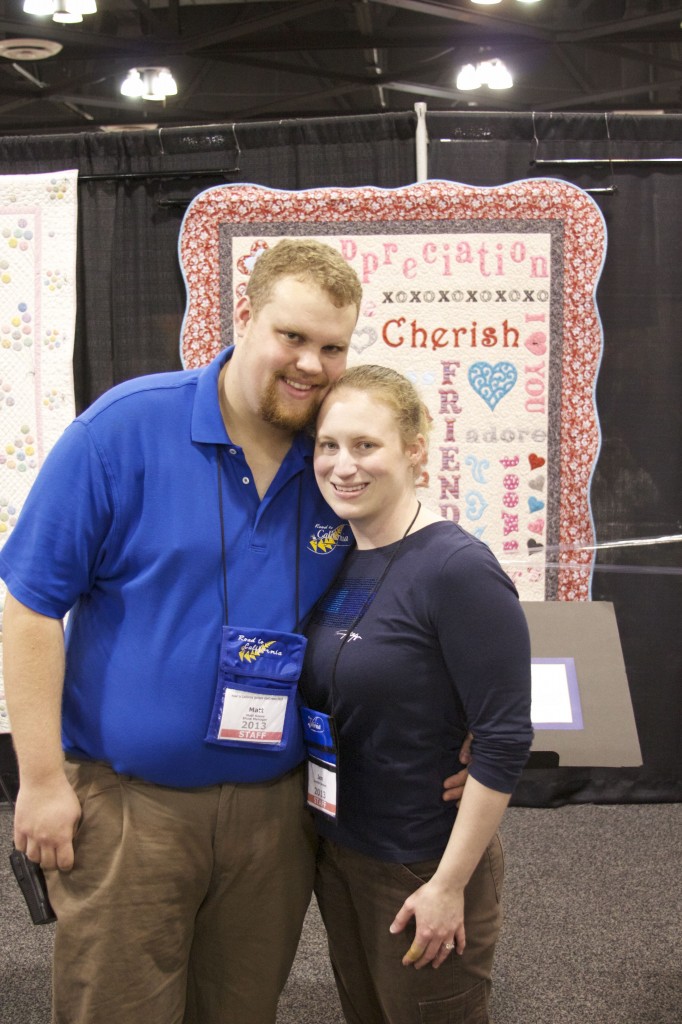 Jen and Matt first met while attending Etiwanda High School almost ten years ago. They were both involved in marching band and became good friends. Jen claims that Matt had a huge crush on her the whole time.  After graduating, they went their separate ways to college. Jen to study education and Matt , music performance.  A few years later,  Jen posted an inquiry on Facebook seeing if any of the old band group wanted to get together.  She was on break from teaching junior high math and was looking for something  to do. Matt responded to her post and invited her out for drinks and some "What have you been up to" conversation. Safe. Very safe. They mostly talked about school and work. Jen shared that one of her co-workers was the sponsor of an after-school sewing club on her campus and Matt offered to give free passes for her and her students to attend the upcoming Road to California. As a thank you, Jen asked Matt out to dinner (he refused to let her pay however). Little by little, they started to hang out  just "as friends" as Jen put it. Finally, Matt asked Jen out on an official date by sending flowers to her classroom. How cute was that?  In time, they got to know each other by doing their favorite things together: Disneyland, watching TV, and just enjoying each other's company. Matt loves Jen's cooking and how she  "knows how to lighten my day and give  me …joy." Jen says, "Matt makes me smile. He goes out of his way to find things to make me happy or to make my life easier." Awww….
Why Road for the engagement?  As Matt puts it, "Jen was starting to get very nosy," about when and where the inevitable engagement would take place. Matt's Uncle Dave suggested that the show floor during Road would be the perfect place to surprise her. After all, she knew how busy and stressed out Matt got during the quilt show, so she would never expect the big event to happen there. Jen's family (parents, aunt and uncle, brother and his girlfriend) had planned to attend the show on Saturday so they would all naturally be around when Matt popped the question. He sent them all to walk around the vendors and look at the show while he went and staged himself in front of a quilt that had LOVE as its theme (thanks Angie Steveson for creating and entering the perfect back drop!). When he was in place and could hardly contain himself any longer, Matt sent Jen a text message to meet him in aisle 500. When she got to the aisle, she saw all of Matt's family but didn't see him and practically ran past the quilt where she was supposed to be looking for him. Matt then started talking over the intercom and that got her attention. The rest is history!!!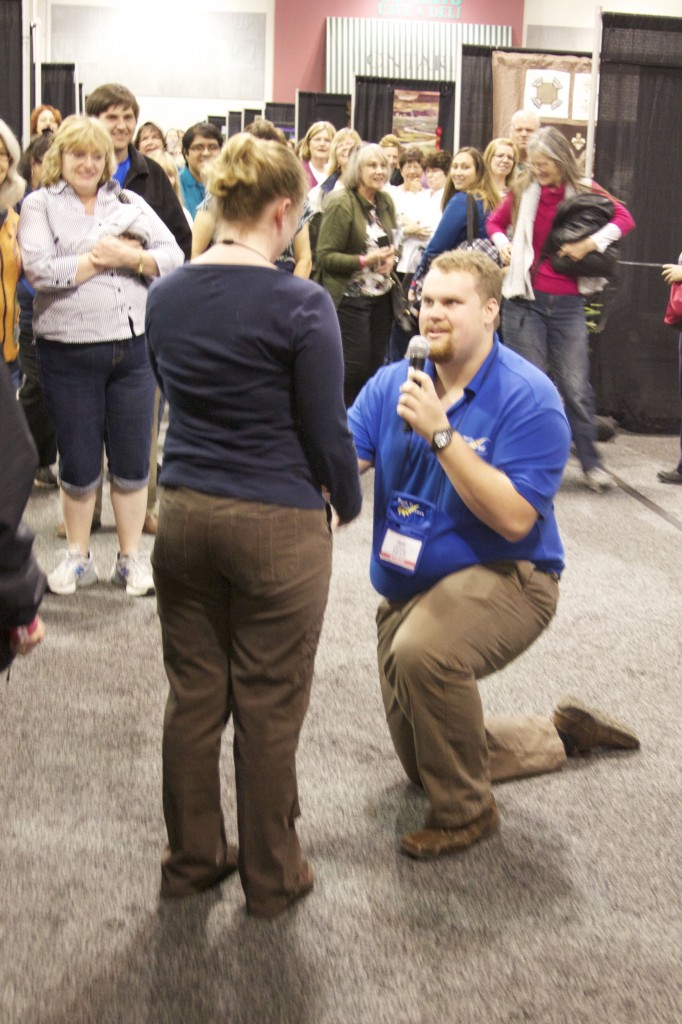 So, when is the big day? Some time in May, 2014.  And in case you were wondering, yes, Jen does know how to sew and has made one quilt so far. A match made in Reese family/Road to California heaven.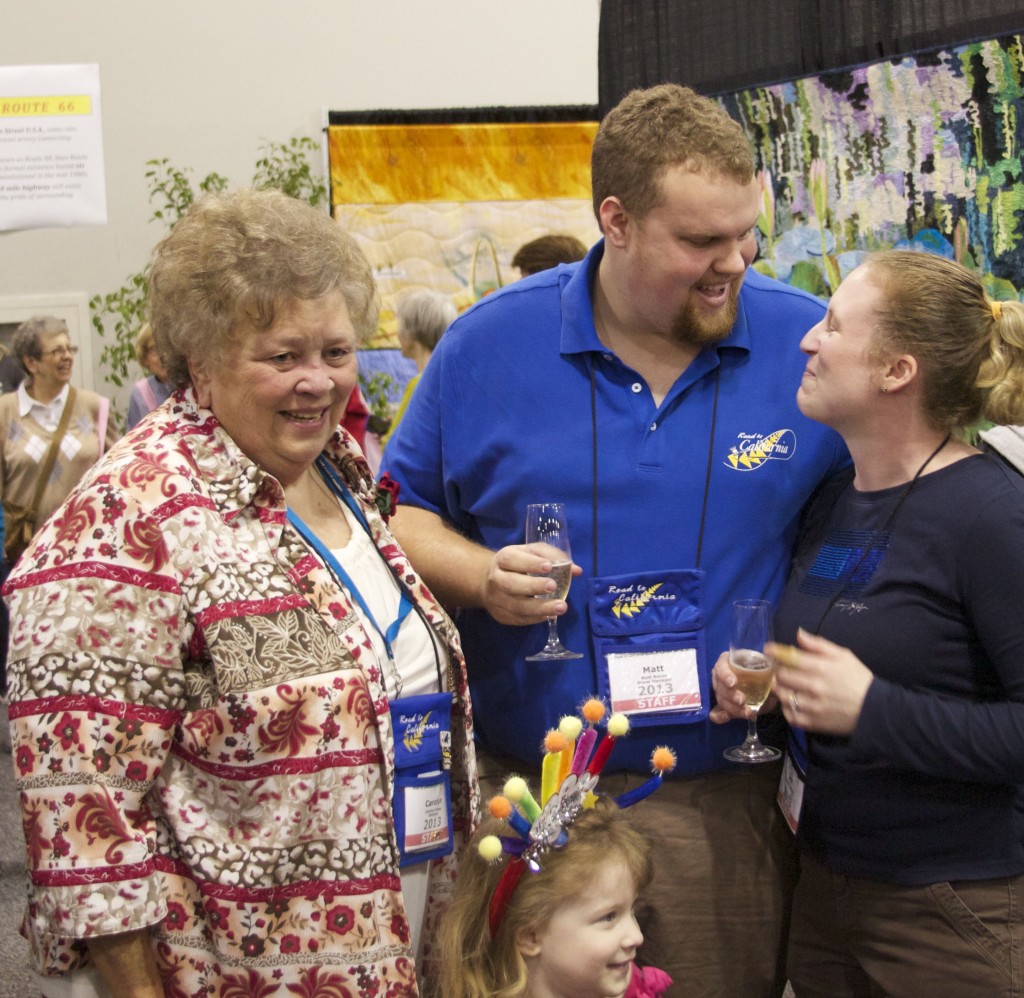 Congratulations Matt and Jen!!!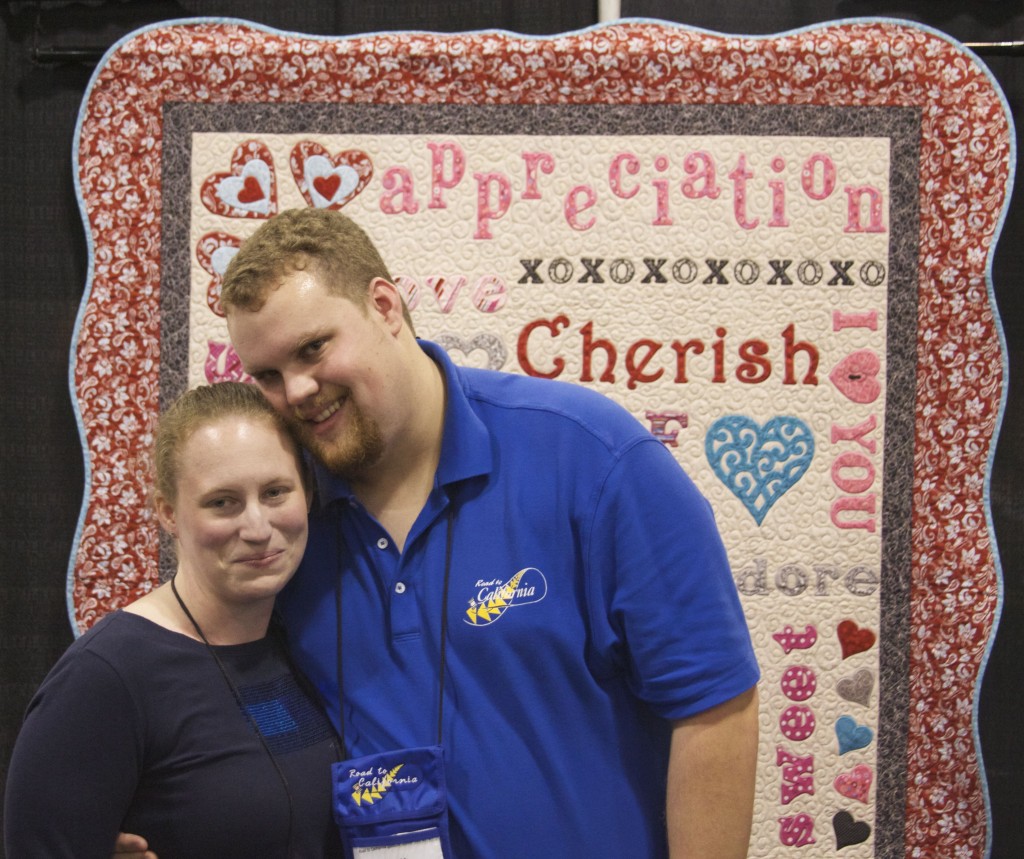 P.S. Matt was wondering if anyone at the show took  pictures of the engagement, he would love to see them. Please email them directly to: matt@roadtocalifornia  
]]>