<![CDATA[
Helen Gibb will be teaching two evening classes at Road 2014: #5035 Ribbon Brooch will be on Friday Evening and #6038 Half-Doll Pincushion is on Saturday evening. You can also visit Helen at her booth, #635, in the vendor mall.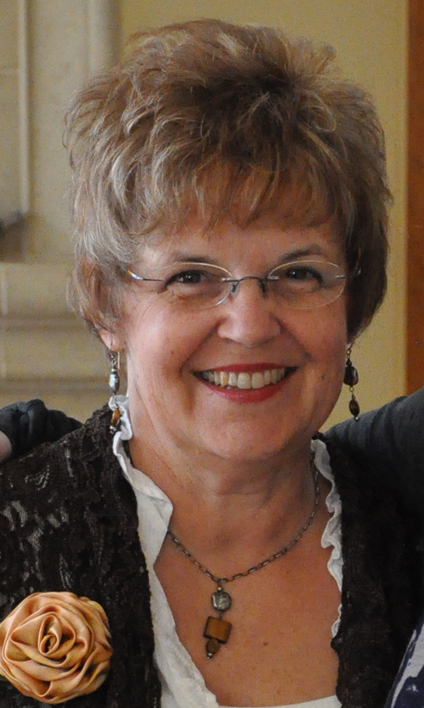 Personal: Helen Gibb was born in Australia but has lived most of her adult life in the United States. She is a big fan of the television series, Downton Abbey, and is currently reading two books that relate interesting aspects of the show. 
How did you get started in quilting? While I don't do any quilting, I am a big fan of embellishments. I use ribbons and trims to make various ribbon flowers and leaves for decorating crazy quilts and fabric collages.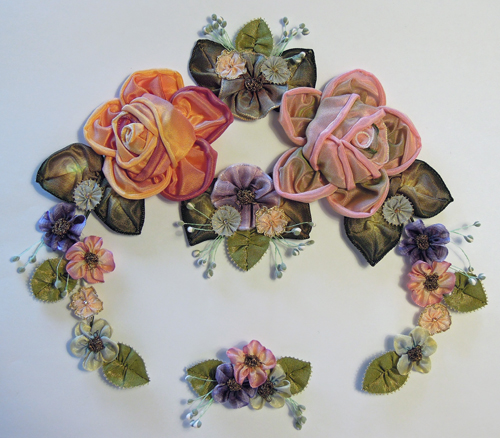 Where do you find your inspiration? I have been the arts and crafts industry for over 35 years and throughout that time my biggest inspiration has been flowers. I wrote 16 books on how to paint them, as well four books and a DVD on how to make flowers from ribbon. Endless!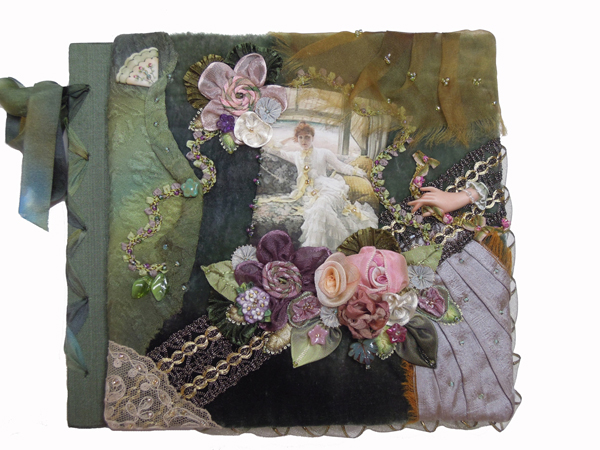 What do you do when you aren't making embellishments? I am a big reader especially of British novels. I also enjoy painting, and now I am even enjoying some exercise in the form of walking and biking! Good to get out and stretch!
Where is the farthest you've traveled that is quilt related? For the past five years I have taken a group of ribbon enthusiasts to Italy where they are immersed in the Italian culture of a small Tuscan village.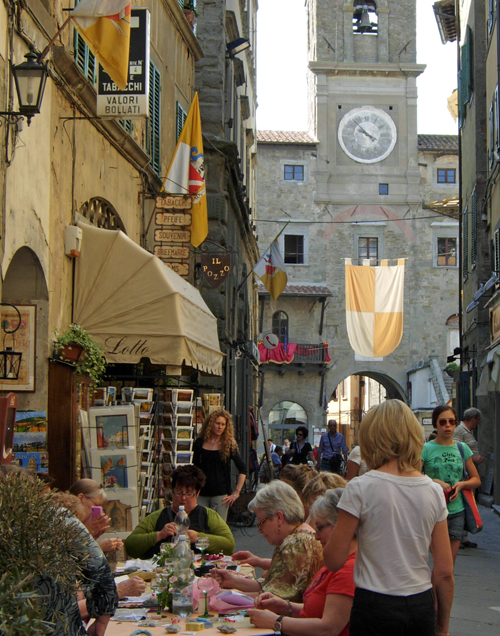 In June of 2014, I am taking students to the Tyrol region of Austria for a week of ribbon-work and cultural exchange. I am so grateful for the ladies who enjoy these trips with me – it is truly life changing for everyone.
What do you like best about teaching? Seeing students realize that they can achieve a high quality of work is very rewarding for me to see as a teacher. With a little guidance and an open mind to something new it's amazing what my students produce!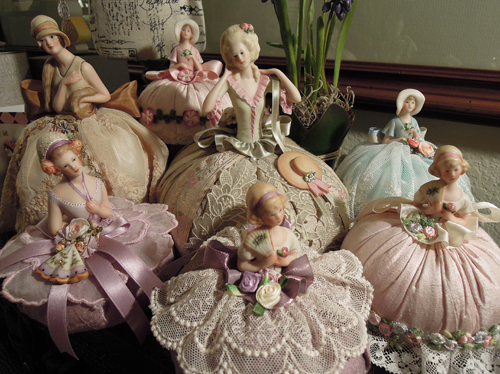 What do you want your students to get out of your class? Enjoyment, learning, and enrichment are what I seek for my students in the fiber arts. Being open to using new materials, techniques and ideas is healthy and stimulating. You'll never know what you're capable of achieving unless you try something new.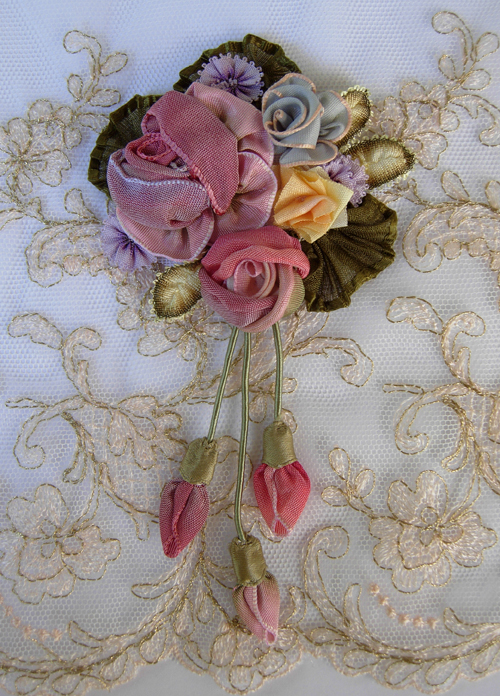 Please visit Helen on her website: www.helengibb.com
]]>
Tags: Downton Abbey, Embellishments, Half-doll Pincushion, Helen Gibb, Ribbon Brooch, Ribbon Flowers