<![CDATA[
Leora Raikin has three passions: embroidery, education, and South Africa. This South African native who now resides in Los Angeles, started African Folklore Embroidery as a means to share and promote her passions.   

Leora learned how to embroider from her mother and she has in turn taught her son. She realized that embroidery has become an endangered art; it isn't as popular or as well-known as in times past.   Her multi-culture embroidery kits are perfect for quilters, those who love to quilt, embroider, hand applique knit and crochet. She especially enjoys teaching young people — boys and girls alike — through after school programs and her African Folklore Challenge, the basics of embroidery. "When children learn how to embroider at a young age, they are encouraged and teach their parents."
African Folklore Embroidery has over 40 kits available. Many of the kits are inspired by life in South Africa. Each kit features an African design pre-drawn on black over-locked fabric and several brightly colored threads to complete the project. The kits are creative, fun, and feature African geography and culture. They are made for the beginner embroiderer as well as the sophisticated stitcher and are a great take-along project. All of the kits can be converted into pillows, purses, quilts and wall-hangings. (A great way to get rid of one's fabric stash!!) The extreme contrasts of brightly colored threads against the black fabric make any completed design both striking and beautiful.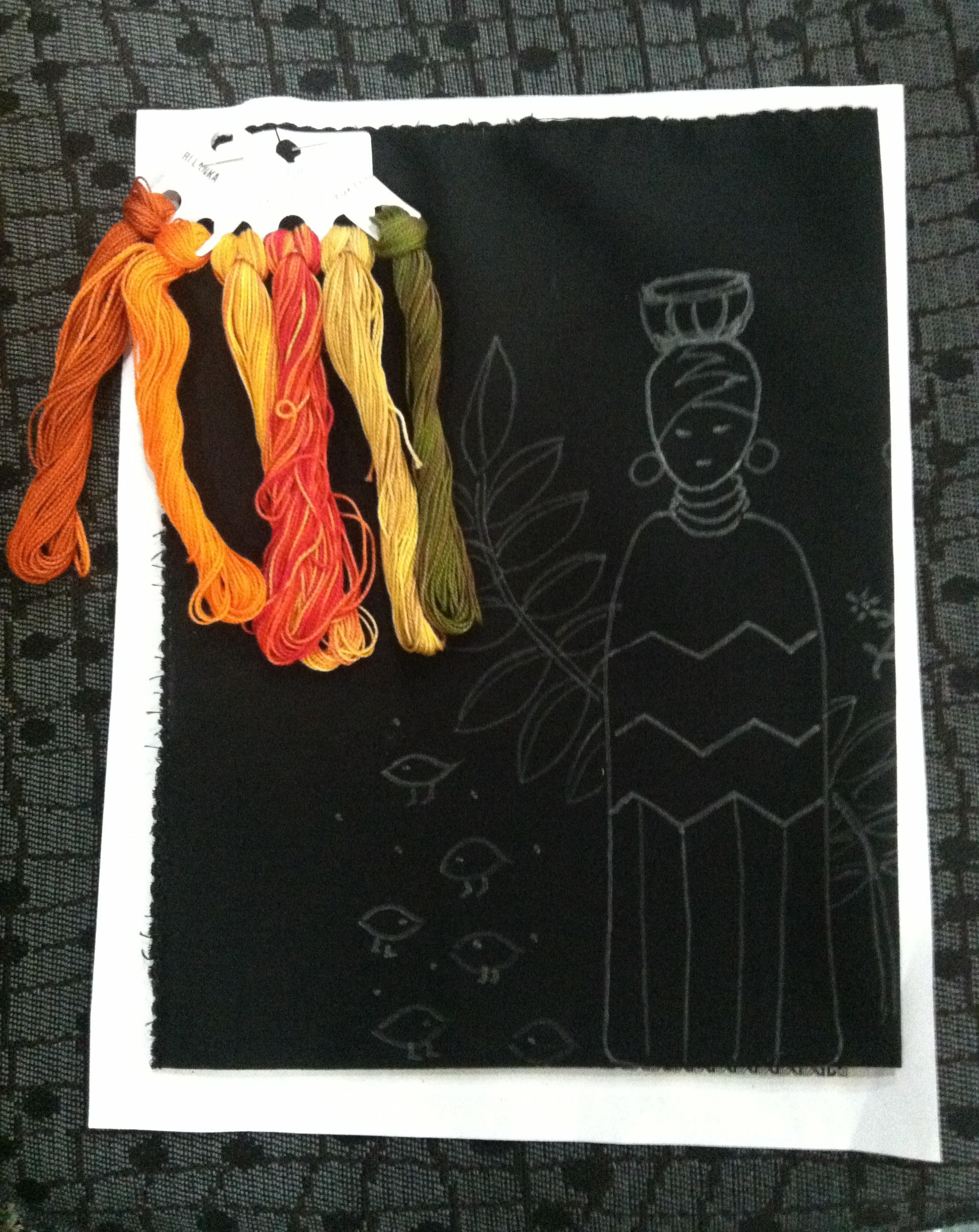 The threads found in the kits are hand died in South Africa and are environmentally friendly. Production of the threads provide employment and income for women living in that country.   
There is no right or wrong way to stitch a kit.  Individuals choose which threads to use and go on to create their own interpretation of the design.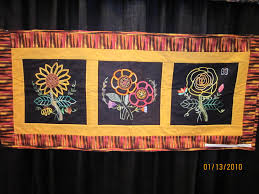 The African Folklore Challenge was started as a way to encourage people to finish their projects and earn prize money. Additional proceeds go to the organization, Kidzpositive, a charity devoted to helping HIV-positive children in South African. Participants purchase a kit, complete it and submit it to the challenge. The challenge offers $500 in total prize money: $250 Grand Prize; $150 Second Place Prize; and two-$75 Third Place Prizes. The challenge encourages not only creativity but a love for handiwork as well.
At Road 2013, Leora had a booth on the vendor floor, selling kits and a display showcasing winners from past African Folklore Challenges. For Road 2014, Leora will be teaching two evening classes: 4035 African Folklore Embroidery on Thursday and 6039 Advanced African Safari on Saturday. Taking one of Leora's classes is like going on a safari without the jet lag!!!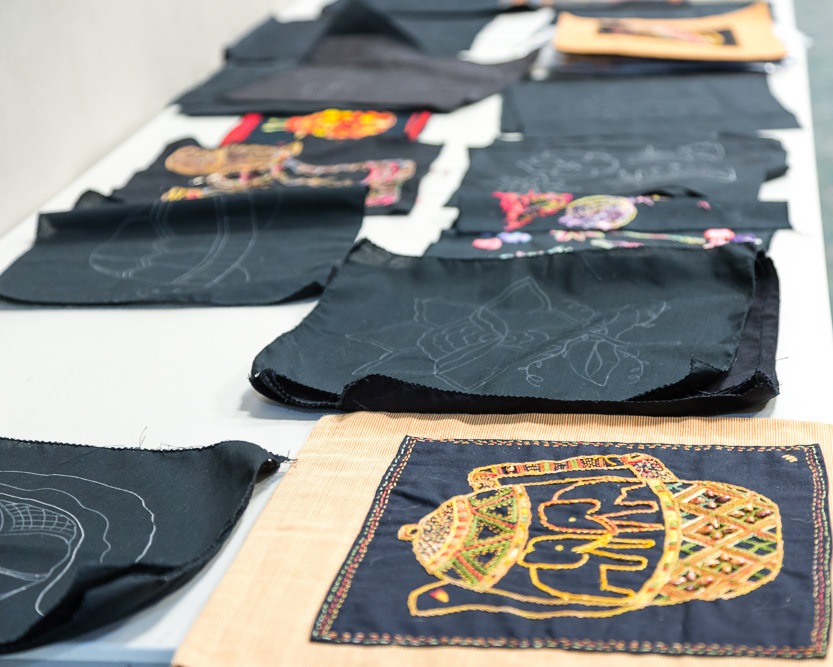 Please visit Leora on the American Folklore Embroidery website: www.aflembroidery.com
Who taught you how to embroidery?  
]]>
Tags: African Folklore Embroidery, Kidzpositive, Leora Raikin, South Africa