<![CDATA[
Convenience — that is what Road to California specializes in. Having it at the Ontario Convention Center  is convenient. If you are flying in, it  is convenient to Ontario Airport. If you are driving in, it is convenient to Interstate 10 and 15. If you are staying more than a day, it is convenient to hotels.  And what could be more convenient than leaving all the arrangements to attend Road to California 2014 with an official bus tour!!
There are four organized bus tours for Road 2014 . Two are starting in California, one is originating in Arizona, and one will be beginning all the way from South Dakota!!! Anyone can join a tour even if you aren't from the location where the tour starts.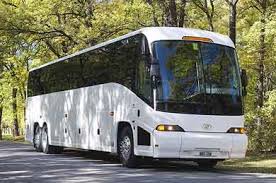 Country Heritage Tours: The Ultimate Road to California
This tour begins in San Diego, California and ends with two days at Road in Ontario, California. The tour stops at six of the area's best-loved quilt shops along with California's must-see countryside & attractions including Palm Springs.    
Stitchin' Heaven Travel: Trip of a Lifetime
A Southern California Quilt Shop Hop is what you'll experience on this tour. Fly in to San Diego Airport and stay two days in the beach community of La Jolla, California. While at Road, the tour includesPreview Night and two days of shopping and quilt viewing at the show. 
Blissful Bus Tours – Quilter's Dream Tour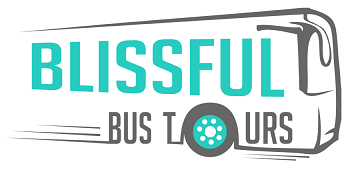 Gathering quilt lovers from the Tucson and Phoenix areas for this first annual trip west to Ontario, California and the Road to California Quilters Conference. Luxury motor coaches, on board refreshments and raffles, hotel accommodations, complete access to Road, and more!
ABS Travel Group – Quilting Extravaganza  
Departing January 22, 2014 for a 6 days / 5 nights tour beginning from Rapid City, South Dakota and landing in Ontario, California. (Other airport arrivals can be arranged) Includes all the best Road to California has to offer: hundreds of vendors, all entrance fees, the popular Roundabout evening session, the Alex Anderson Lecture and 3 additional lectures of your choice. Also included is a day's tour of the area including many quilt shops, bead and embellishment shops and more. You are sure to have a 'quilt-mazing' experience!
In addition to these extended tours, there are seven, one day bus excursions planned. Please check the Road to California website for additional information regarding dates of travel and departure locations.
No matter how you plan to get to Road 2014, we can't wait to see you!!! 
]]>
Tags: ABS Travel Group, Blissful Bus Tours, Bus tour, Country heritage Tours, Ontario Airport, Ontario Convention Center, Stitchin' Heaven Travel