<![CDATA[
Each year, Road to California offers quilters the opportunity to have their quilts appraised by a Certified American Quilters Society Quilt and Textile Appraiser.
This year, the appraisal booth moved to a new location.  Located by itself at the southeast entrance, there was plenty of room – and quiet space — to conduct the appraisals. Charges for this service depended on the appraisal request. An oral evaluation cost $25.00 and a written appraisal cost $50.00.
At any one time, there were three appraisers on hand to assist patrons. One of these appraisers was Beverly Dunivent from Olympia, Washington. She has been conducting appraisals at Road since 1996. She said that the appraisers were very busy scheduling oral evaluations every 30 minutes and that written appraisals took longer. Both types of appraisals required additional time after the show to type up the findings.
Violet Vaughnes, another on-site appraiser, has been appraising quilts since 2004. She had a 40 year career as a Registered Nurse and pursued quilting as a hobby in 1995. She enjoys the camaraderie found within the Appraisal Association and the ability to travel all over the country performing appraisals at various quilting events.
While at the Featured Artist booth, we met JoAnn Woods, a hand quilter for over 30 years and an aspiring appraiser. Joann shared that it was Violet who inspired her to be an appraiser. JoAnn had asked Violet to appraise one of her vintage quilts. While Violet was working, she told JoAnn about how she took the necessary classes to learn how to be an appraiser and JoAnn was impressed with her story.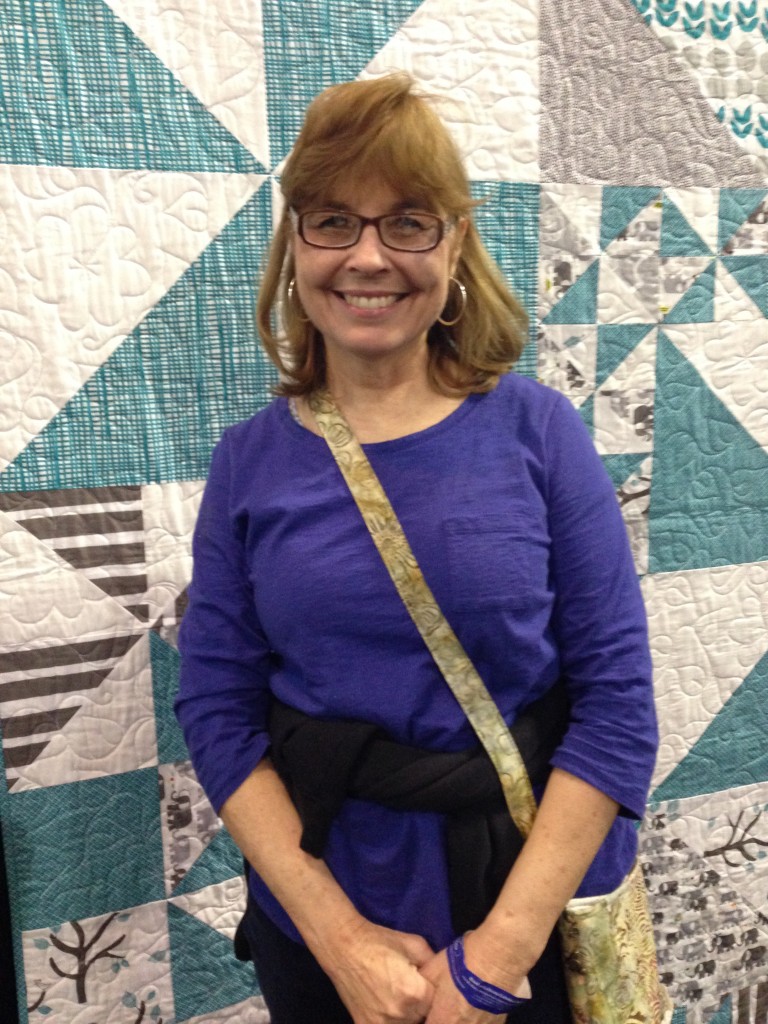 To prepare for her new venture, JoAnn enrolled in a 3 day required appraiser course offered at Paducah by the American Quilters Society. She is also reading everything she can get her hands on regarding quilt history. She considers appraising as a form of the game, Clue, asking questions like, Who started this quilt? and Why wasn't the quilt ever finished?  From her training, JoAnn has learned that a quilt isn't always incomplete because its maker passed away. Sometimes a quilt isn't finished because the maker ran out of fabric or time, or money. JoAnn plans on starting her appraisal business after she retires in five years.
Is being a quilt appraiser in your future?
Did you have any surprises with a quilt you had appraised?
]]>