<![CDATA[[caption id="attachment_2032" align="aligncenter" width="560"]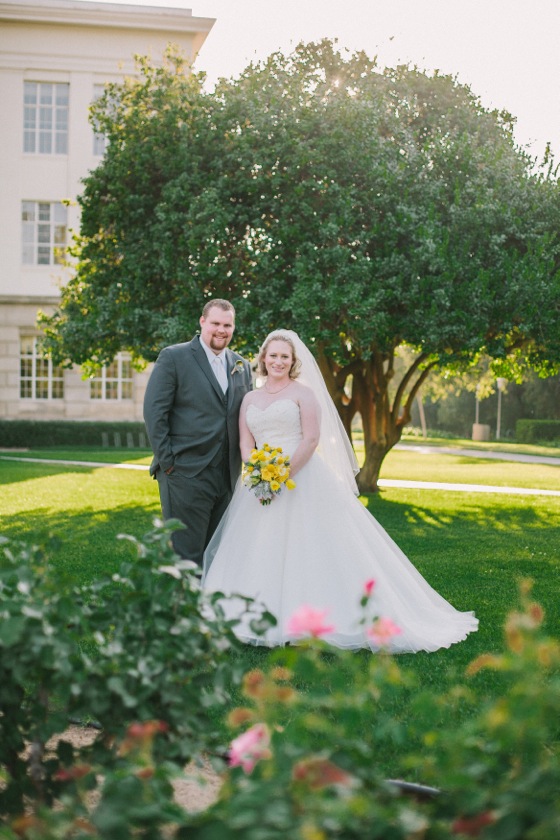 Photo courtesy of Robbie Cavanaugh[/caption]
Just in time to share the wedding details of Jennifer Bennett and Matthew Reese
Married May 25, 2014
Alumni House — University of Redlands — Redlands, California
Matt and Jen chose their wedding location because , " It was a beautiful, surrounded by one hundred year old buildings and oak trees."  It was where Jennifer went to college for her Bachelor's of Arts and Teaching Credential.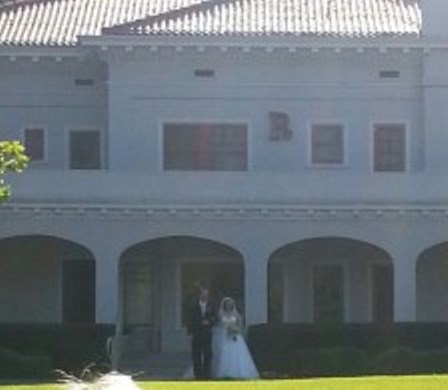 Their wedding party consisted of  ten close family and friends. Matt's best man was also a Matthew, Matthew Gullett. The two have been best friend's since college and have worked together as Road staff members the past 6 years. Groomsmen included Jennifer's brother, Bryan Bennett; Matt's friend from the University of La Verne College of Law, Dave Hamilton; and Adrian Moore, Matt's Brother-in-Law.
[caption id="attachment_2030" align="aligncenter" width="669"]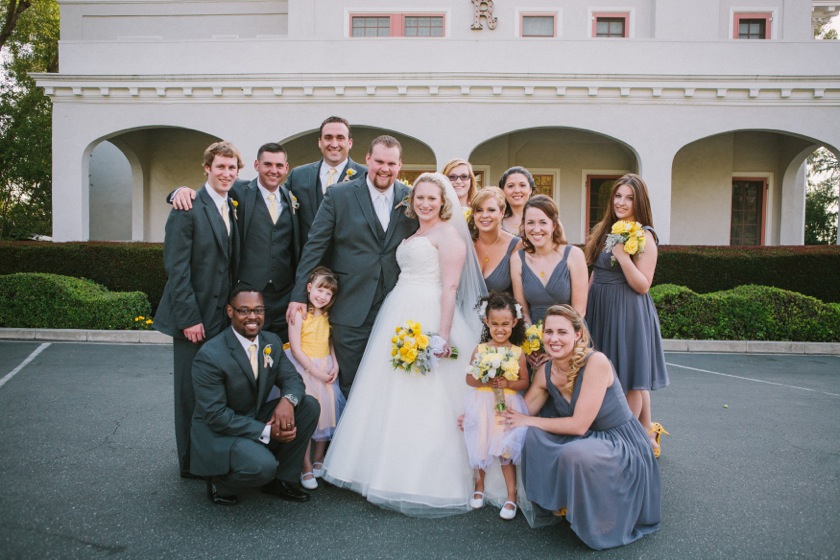 Photo courtesy of Robbie Cavanaugh[/caption]
The Matron of honor was Lauren Lening, a friend and fellow teacher of Jen's at Alta Loma Junior High. Bridesmaids included Jen's college roommate and friend, Carey Best; and another college friend, Jessica Kunert.  Jennifer's cousins, Kaitlyn and Kelsey Keele served as Junior Bridesmaids and Matt's nieces's, Adrienne and Paighten Moore were the adorable flower girls.
The wedding ceremony was conducted by Dr. Roy Halberg.  He included the following readings as part of the ceremony: 1 Corinthians 13;  How Do I Love Thee? By Elizabeth Barrett Browning (This one made Jen tear up during the ceremony.  Luckily Matt had a hanky in his pocket!) and What is Marriage by Anonymous.
[caption id="attachment_2036" align="aligncenter" width="682"]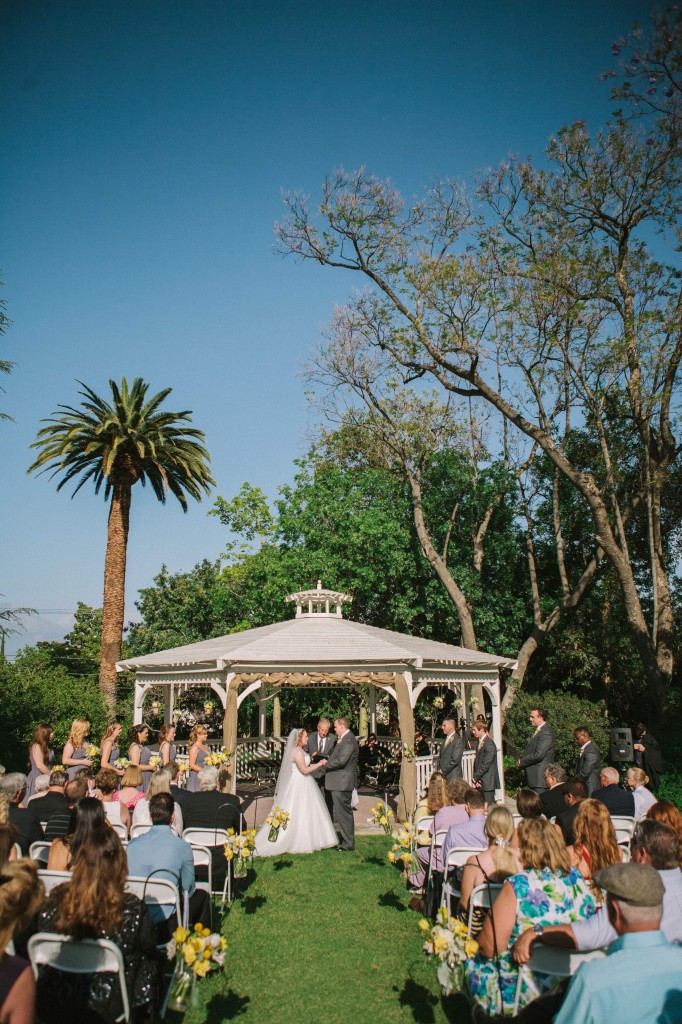 Photo courtesy of Robby Cavanaugh[/caption]
The reception immediately followed the ceremony on the west lawn of the Alumni House. In true Road to California fashion, the guest book consisted of quilt squares that guests were ask to sign. The squares were collected and will be made in to a wedding quilt. So clever!!
[caption id="attachment_2037" align="aligncenter" width="725"]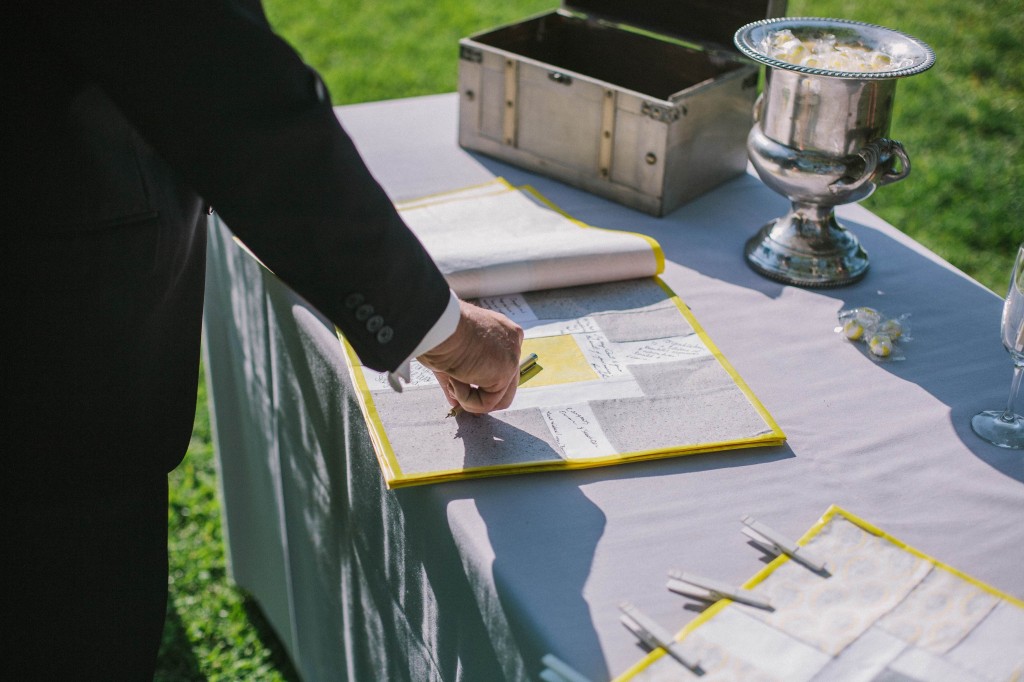 Photo courtesy of Robbie Cavanaugh[/caption]
Look what Grandma Carolyn wrote: 
[caption id="attachment_2038" align="aligncenter" width="660"]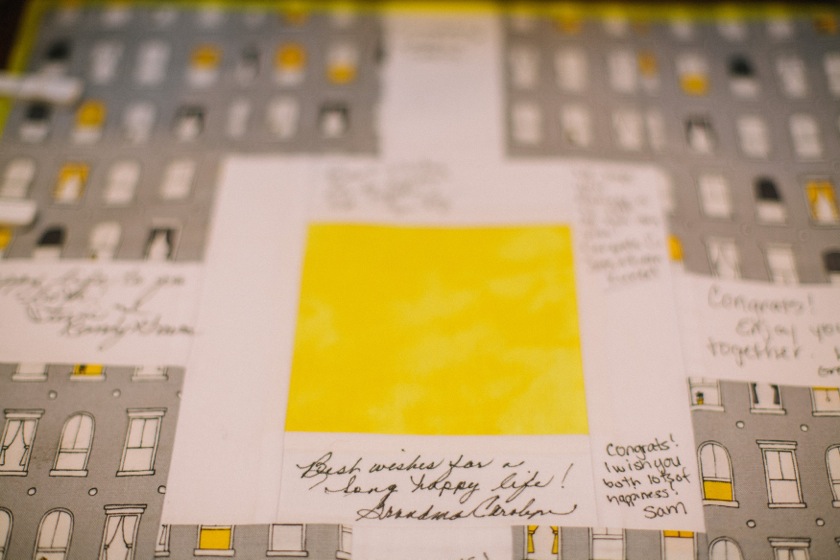 Photo courtesy of Robbie Cavanaugh[/caption]
During the reception, there was plenty of dancing and wonderful toasts.  A highlight was having Matron of Honor, Lauren,  "rap" her speech to the tune of The Fresh Prince of Bel Air.
The traditional first dance was to Adam Sandler's , "Grow Old With You."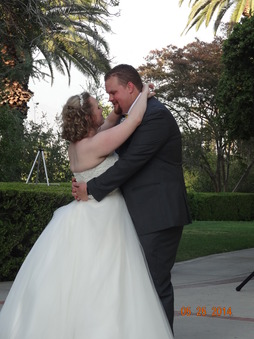 What was really special and unique that day was that Jennifer had four generations from her side of the family represented at the wedding: her Great Grandmother Dolores Daros, her Grandmother Lee Ann Akers, her mother Debby Bennett, and Jen. See the pearls Jennifer is wearing?  They were originally Jen's great-grandmother's. All four women wore them on their wedding day.  How sweet is that
?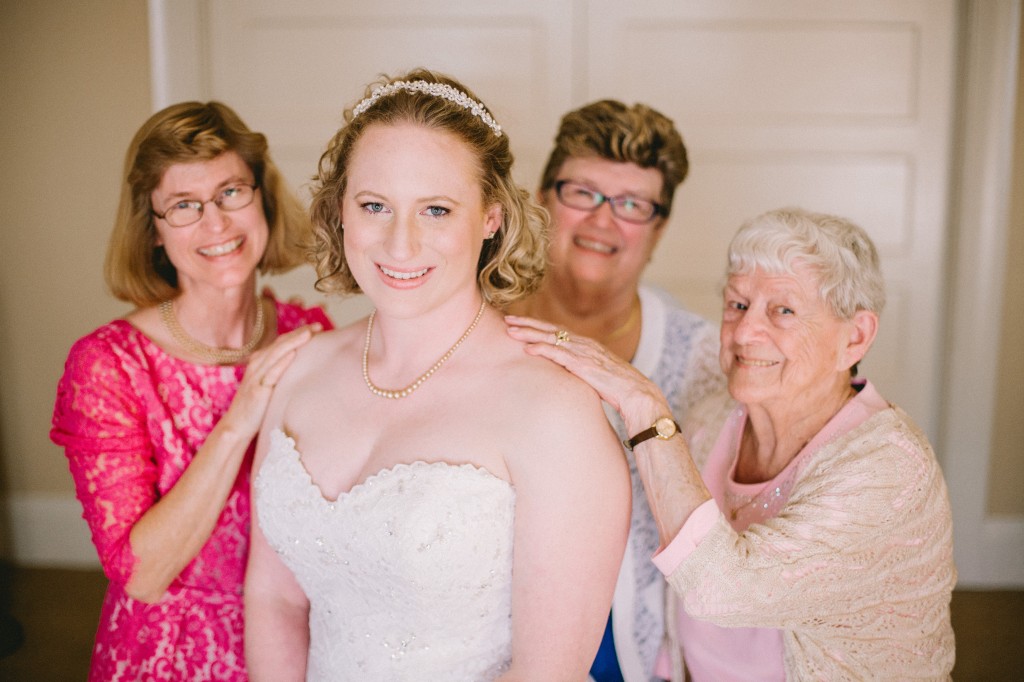 Photo courtesy of Robbie Cavanaugh
The couple that traveled the farthest — who was also the longest married couple in attendance — was Road's own Stevii Graves and her husband, Randy. For their marital advice, they suggested "travel." 
The honeymoon began the very next day. Matt and Jen took a road trip to Mammoth, Lake Tahoe, San Francisco, Sonoma Valley, and Monterey.  They visited the Devil's Postpile, went wine tasting, and toured the Monterey Bay Aquarium.  Said Matt, "We had a wonderful and relaxing time just enjoying the beautiful scenery of California."
What does the future hold for the new Mr. and Mrs. Reese?  They want to adopt a puppy (Jen is hoping for a Basset Hound!) and to travel (Taking the advice of Stevii and Randy right away!) Long term plans include starting a family but Matt insists, "Don't expect a big announcement at Road in 2015. This won't happen for a few years."
[caption id="attachment_2041" align="aligncenter" width="648"]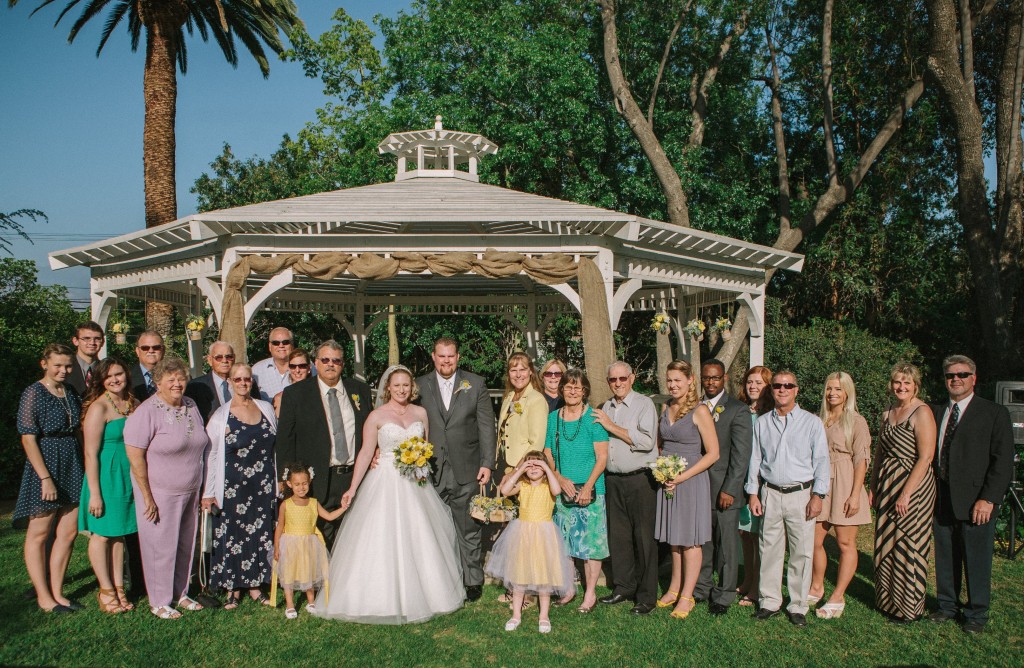 Photo courtesy of Robbie Cavanaugh[/caption]
Congratulations Matt and Jen!!!  Your Road family couldn't be happier for you!!!
***Thanks to photographer Robby Cavanaugh, a childhood friend of Matt's,  for capturing the big day. http://www.robbycavanaugh.com
]]>