<![CDATA[
Located east of Ontario, California in the town of Beaumont, the Pass Patchers Quilt Guild has 125 of the "the friendliest, most welcoming" members, says 2nd Vice-President Nancy Hudson.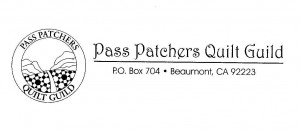 Founded in 1992, Pass Patchers is dedicated to the appreciation and preservation of quilting art.  It provides the opportunity to improve all aspects of quilting, enhance application of design and form and introduce new trends in quilting.  A special emphasis is placed on fellowship, service to the community and sharing of special talents and interests of its members. The guild meets the third Wednesday of each month at the Beaumont civic Center from 9:30 a.m. to noon. 
The Pass Patchers Quilt Guild supports several charities including Habitat for Humanity, Head Start, a math-science conference for local high school girls, and area hospitals as well as present college scholarships to local students.
Every other year, Pass Patchers join with two other guilds – Coachella Valley Quilters of Rancho Mirage and Cactus Sew-Ables of Yucca Valley – to present the Desert Quilt Show. The next quilt show is scheduled for March 2016.
[caption id="attachment_2078" align="aligncenter" width="428"]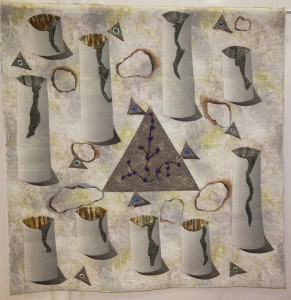 2014 Viewers Choice Award – "In The Beginning" by Bob Hix[/caption]
The opportunity quilt on display at Road 2014 was created by Judy Niemeyer. The guild pieced the quilt together at numerous workshops and the quilting was done by member Lynette Harlan, a professional longarm quilter and local artist. 
]]>
Tags: Quilt Guilds