<![CDATA[
Saturday, October 18, 2014 found Road to California at the Doubletree Hotel in Ontario, California supporting the 11th Annual Celebrating With Style Fashion Show and Luncheon. This event raises vital resources for the Robert and Beverly Lewis Family Cancer Care Center Endowment Fund at Pomona Valley Hospital Medical Center.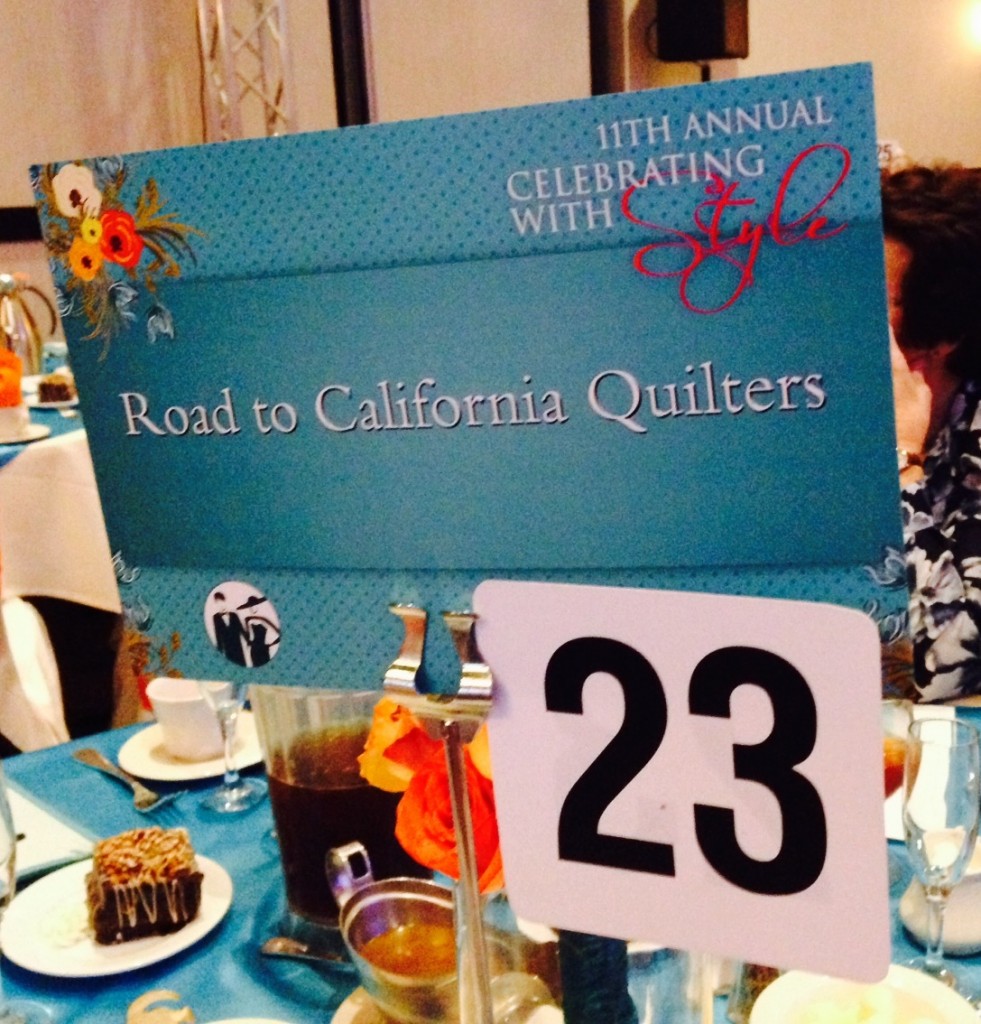 Carolyn Reese sponsored a table and invited nine guests to attend. Those sitting with Carolyn included several members of her quilt guild, Night Owls, and her son Mike whose wife, Shellee, is the Administrative Director for the Cancer Center. Said Carolyn, "I am pleased to support this great cause that helps bring relief and hope to cancer patients and their families."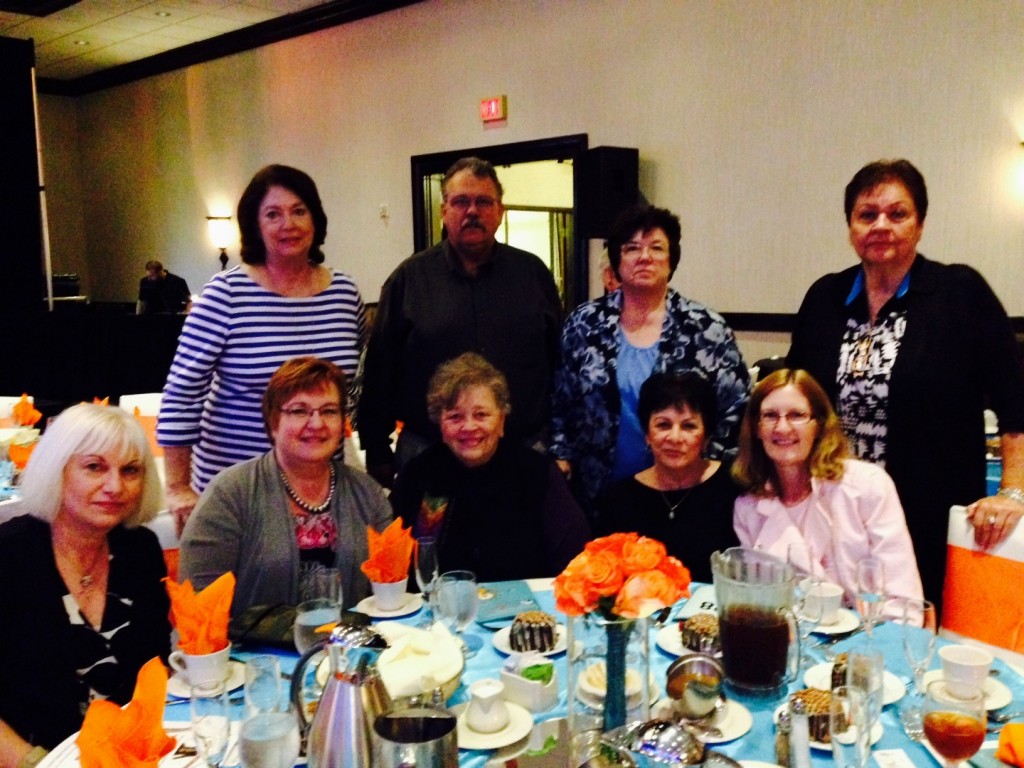 Two of Carolyn's guests were cancer survivors themselves: Lavella Fitzgerald and Maria McKendry.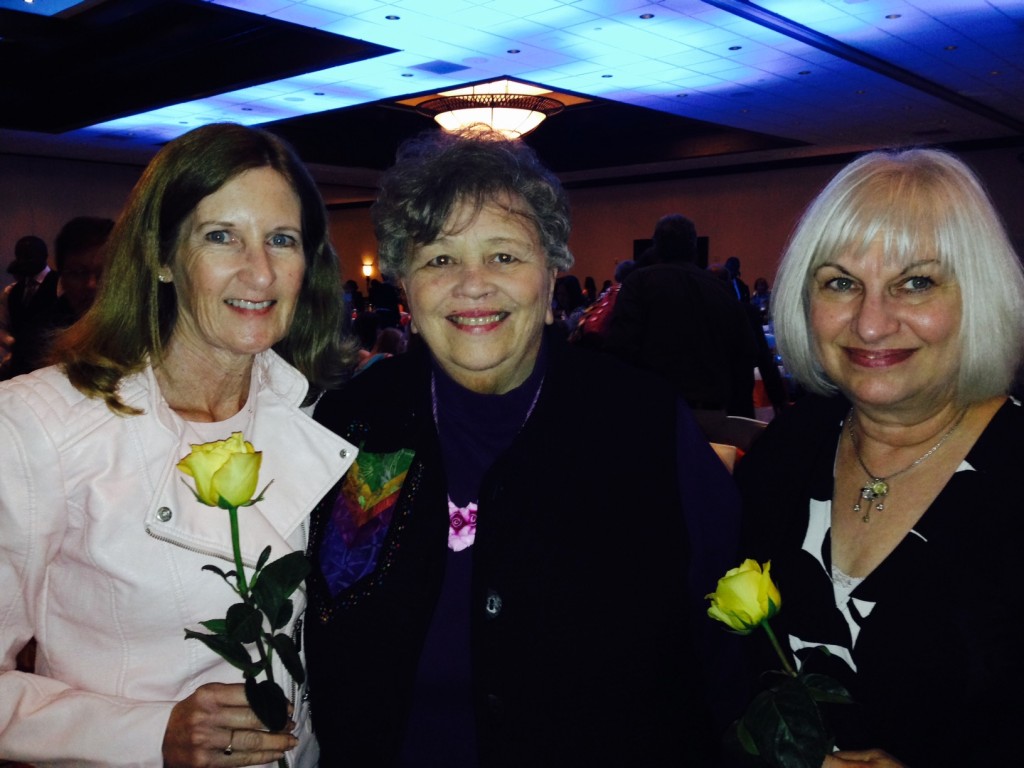 The morning started with an opportunity for guests to bid on beautiful gift baskets followed by a delicious lunch and then a fashion show. There were seven models participating in the fashion show – men and women – who were all recent cancer survivors. As they modeled clothes from Banana Republic, Chicos, and Carducci Tuxedos, their individual journeys through cancer were shared by two moderators with the audience. Casual wear was the theme for the first segment as the audience heard about the models' diagnosis stories. During the second segment, the models wore business wear. Each model had their physician accompany them down the ramp as the moderators told of the treatment each model had received. For the third and final segment, special occasion wear, each model expressed thanks to those caregivers that helped them through their cancer experience, especially their families. It was so inspiring to hear each story and see the "other side" of cancer.
In-between the modeling segments, they showed Pomona Valley Medical Center's award winning video for the Pink Glove Dance. Thanks to all our Road supporters who voted and helped this upbeat video win the grand prize:
Road to California's table was really lucky as three of Carolyn's guests won gift baskets.
All in all, it was an amazing day supporting a cancer program that offers excellent treatment in a positive and caring environment. 
]]>
Tags: Night Owls Quilt Guild, Pink Glove Dance, Pomona Valley Hospital Medical Center, Robert and Beverly Lewis Family Cancer Center