<![CDATA[
Brian Haggard is the first to admit that he got in to quilting backwards.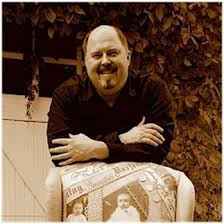 A Floral Designer for 22 years, then an Interior Designer with his own business (Windsor Home Interiors) for 17 years, quilting is Brian's third career. "I have been fortunate to always have a career centered on creativity."
While Brian had helped his grandmother with her quilts since he was a child, he actually first started quilting on his own about eight years ago. His first quilt was a crazy quilt that he made for his mother as a Christmas gift. Then, when his grandmother passed away, Brian made a memory quilt of her life. His family was so excited about Brian's new hobby; they encouraged him to do more. He made more quilts, table runners, pillows, and eventually came up with a process to take pictures, duplicate them on fabric using sepia tones ("Sepia is my world"), and embellish them in a quilted piece.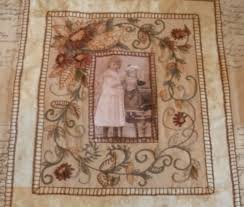 He received so many requests on how to do his sepia picture technique that he decided to write a book, Crazy Quilted Memories, in 2011.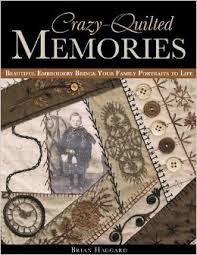 This is where the "backwards" entry into quilting came in to play. "I didn't know that you had to first promote your work and make a name for yourself before you write a book. I did it all backwards. I wrote the book first, and then went in to the industry."   It only took one year for Brian's work to be recognized and now he is working full time in the quilting world. His second book, Embroidered Memories, was released in 2012.
Brian loves teaching and being on the road. He has taught his quilting method in Ireland, New York, Ohio, Chicago, Illinois, Kentucky, and last January, in Ontario, California at Road to California 2015. "There is nothing like the joy of helping a person 'get it' the first time. That is why I teach."
[caption id="attachment_2984" align="aligncenter" width="744"]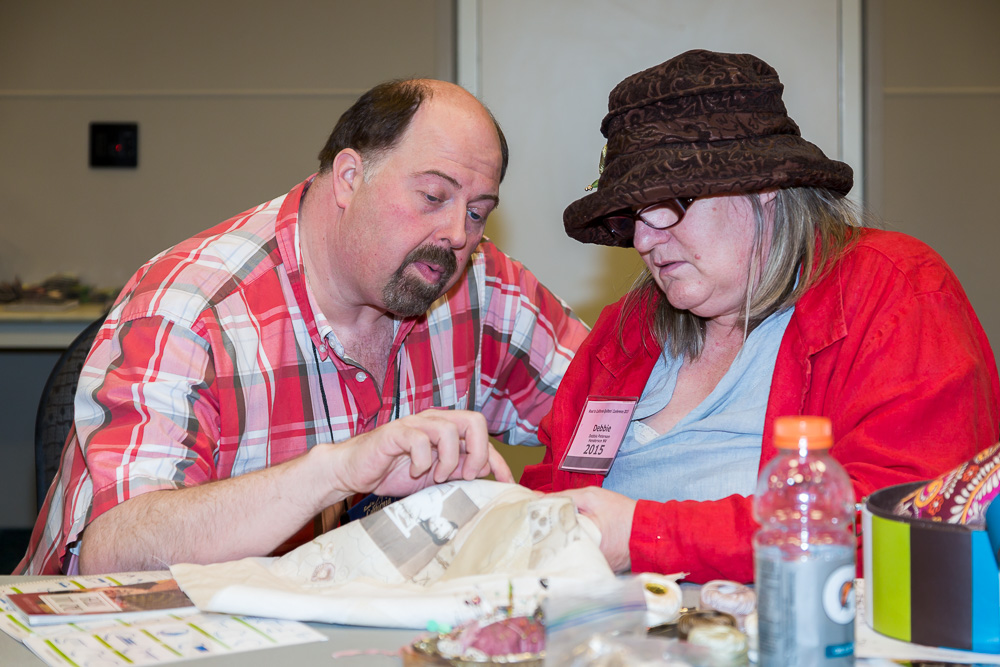 Picture by Gregory Case Photography[/caption]
His students at Road 2015 enjoyed being in his class as much as Brian enjoyed teaching it. Said Rachel, "Brian is very creative and talented. He is humble and easy to talk to." Val added, "Brian's teaching is very effective. It is easy to pick up his techniques and I have lots of ideas to take home."  
[caption id="attachment_2982" align="aligncenter" width="683"]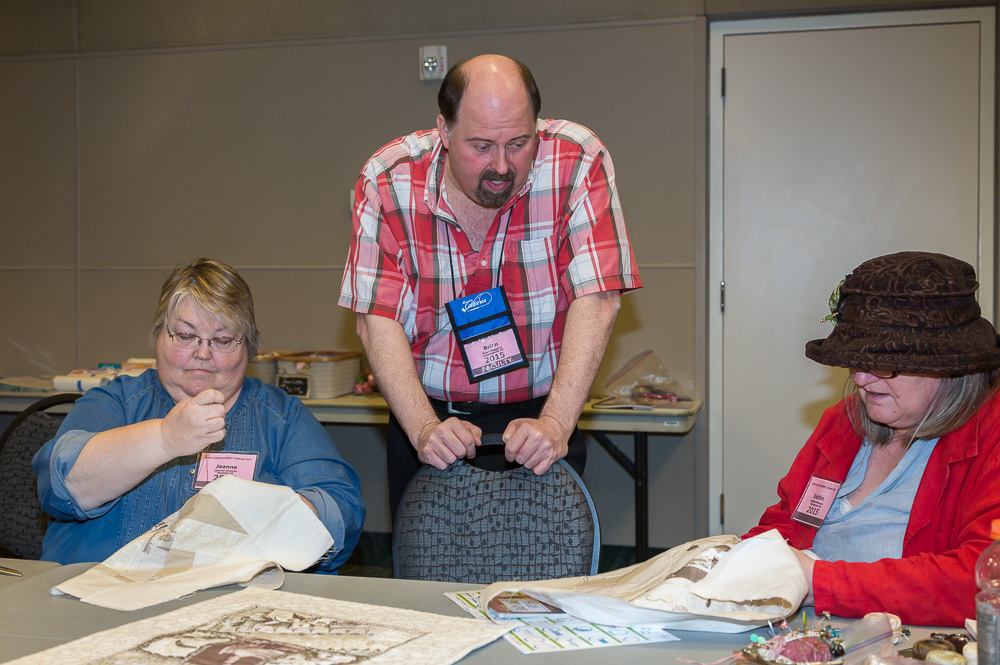 Picture by Gregory Case Photography[/caption]
What does the future hold for this quilter? More teaching and another book for C&T Publishers. Going backwards has proven to be the right move for Brian Haggard!!
]]>
Tags: Brian Haggard, C&T Publishers, Crazy Quilts, Memory Quilts