<![CDATA[Do you know the Kona Color of the Year?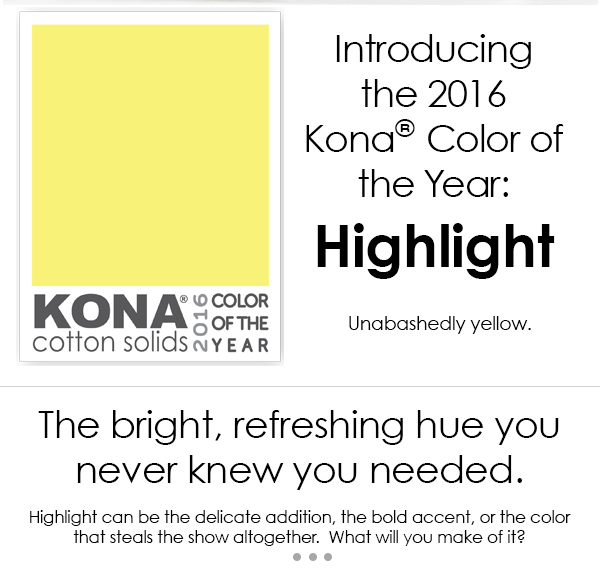 Each year, Robert Kaufman creates one new, LIMITED EDITION Kona Cotton Color of the Year, which is only available within that designated year and retires at its conclusion. The 2016 Color of the Year, Highlight, is a bright and refreshing yellow hue that can be a delicate addition, a bold accent, or steal the show altogether.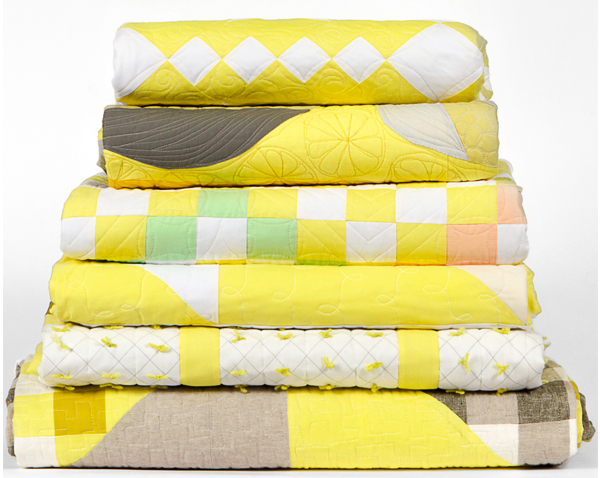 When the Color of the Year was originally announced, Robert Kaufman had a block contest on Instagram (#konaCOTYchallenge). The challenge was so popular that the idea was further developed into an exhibit of mini quilts. Robert Kaufman partnered with 60 of the industry's leading quilters to bring about the Kona Color of the Year Special Exhibit.
Each of the designers have a special relationship with Robert Kaufman. Some are Robert Kaufman fabric designers, some have made quilt patterns for Robert Kaufman in the past, and others are artists the company admires. Robert Kaufman tried to pick people with a wide range of quilting styles so that the exhibit would be a well-rounded showcase of amazing quilts. The exhibit is made up of 60 diverse quilts for every kind of quilter. The designers of the exhibit were each given an assigned color palette to create their 20" square mini quilts.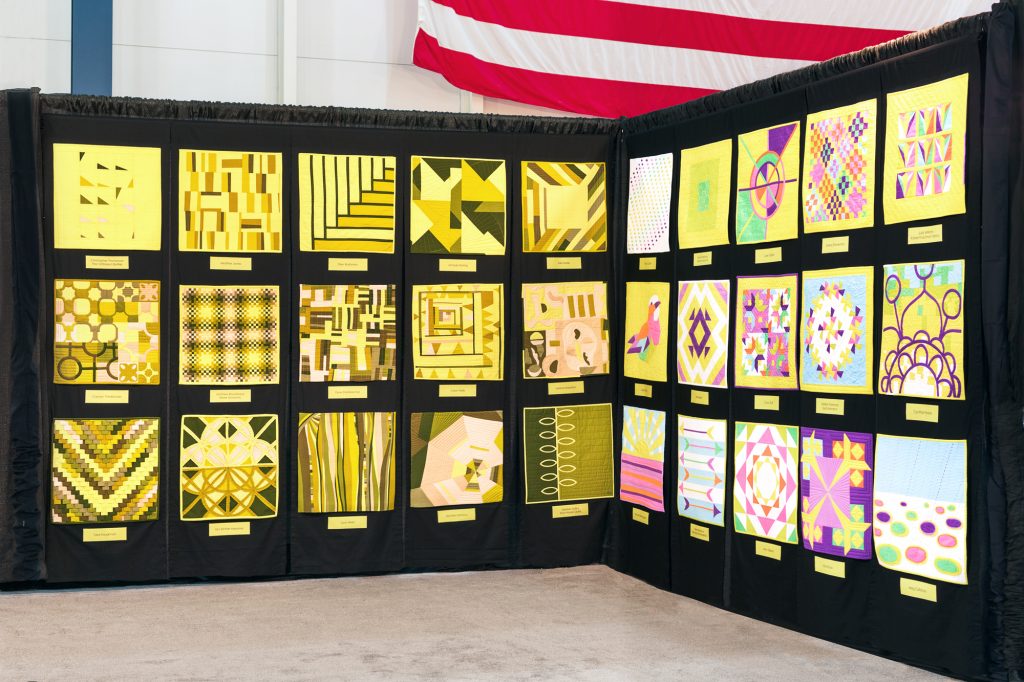 The company's favorite part of the exhibit was seeing each of the quilts for the first time as the makers sent them back to them. It was such a special surprise to see what the designers created and how they used the Color of the Year, Highlight. The only direction was given the quilters was to make something truly "them" and they all created quilts that showcase their amazing styles and personalities. Kona Color of the Year 2016 first debuted at the Fall 2016 Quilt Market/Festival. After it's showing at Road to California, the exhibit will be displayed at QuiltCon in Savannah, Ga (Feb. 2017); Quilt Festival Chicago (April 2017) and AQS Quilt Week in Paducah, KY (April 2017). ]]>
Tags: Kona Cotton, Kona Cotton Color of the Year, Robert Kaufman Fabrics