<![CDATA[Starting off Road to California 2017's Special Events was a Lecture and Trunk Show featuring Latifah Saafir, modern quilter, pattern designer, and founder of the Modern Quilt Guild.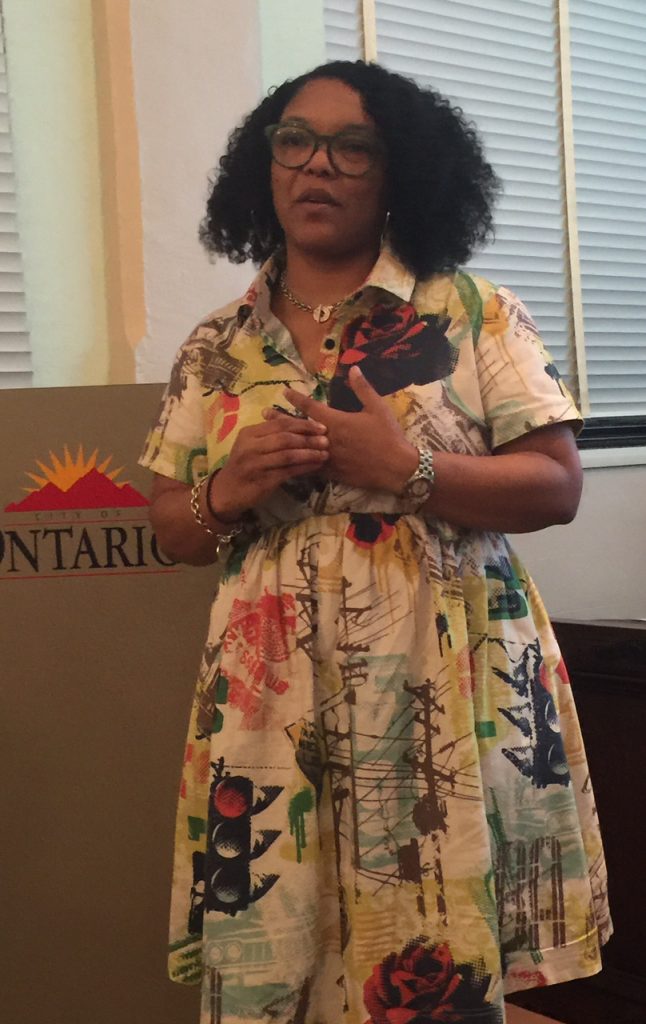 Her special presentation was held Tuesday evening, January 17th at the Ontario Museum of History and Art in conjunction with the exhibit being held there, Modern Quilts Redesigning Traditions.  
The lecture began with Latifah giving a brief history on how the modern quilting movement began in 1998 when it became "cool" to use solid fabrics again. Quilters Gwen Marston and Nancy Crow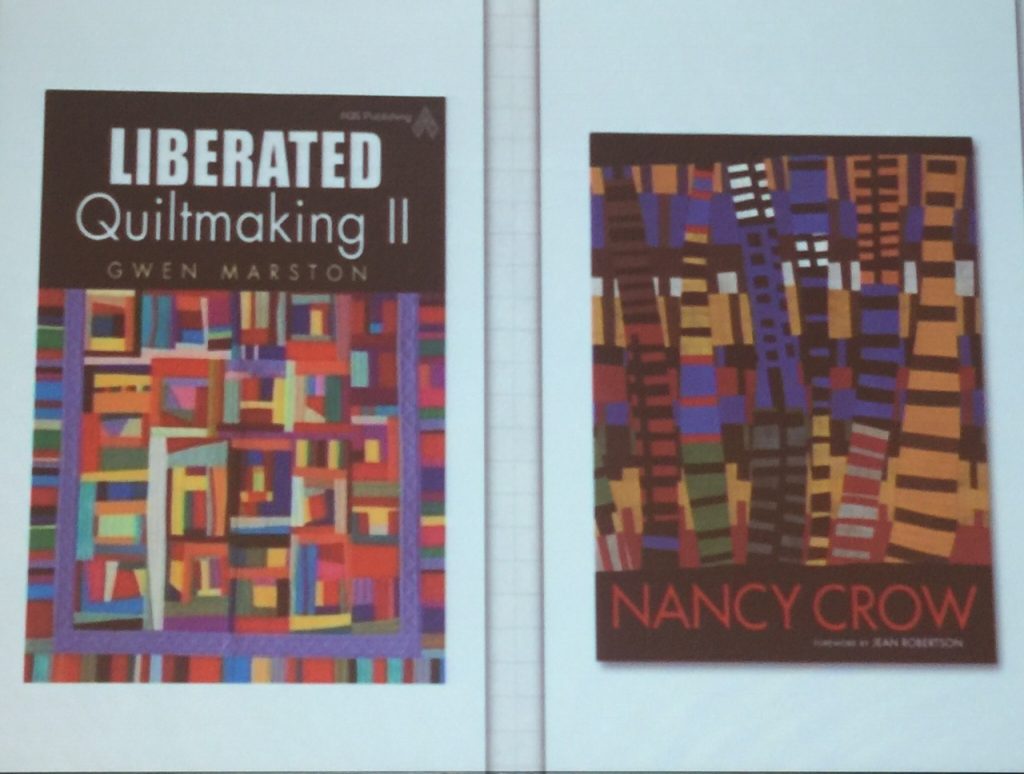 along with the Quilters of Gee's Bend and Yoshiko Jinzenji,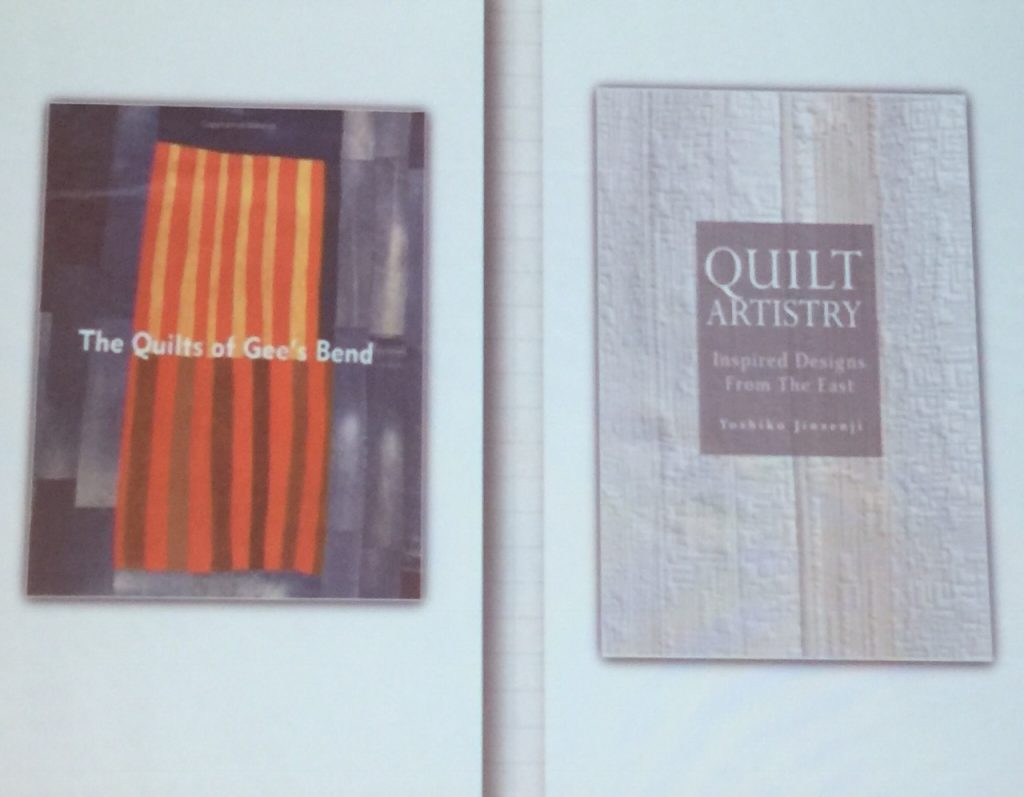 were some of the artists that championed the return to using solid fabrics. The first modern quilt book was published by Weeks Ringle and her husband Bill Kerr also around 1998.
Latifah shared that she "always loved quilts." While she learned how to quilt from her mother when she was 6 years old, when Latifah got her first sewing machine at age 10, she sewed mostly garments. At age 15, she checked out quilting books from the library. Their designs were basically the traditional, Amish quilt kind. In 2008, Latifah saw her first modern quilt and said to herself, "I can do this." About the same time Latifah made her first modern quilt, the modern quilting community was also getting started. First, an informal Flickr Group was formed in 2008 to share digital images of the work being created by modern quilters. It was an instant hit among younger quilters. Then, after the Long Beach Quilt Show in 2009, Latifah started the Los Angeles Modern Quilt Guild with 25 members.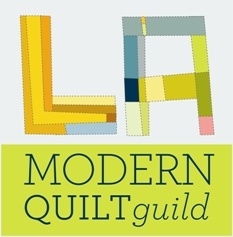 Other areas around the world wanted to duplicate what the LAMQG started and today there are over 100 guilds worldwide. It's been almost 10 years since the modern quilting movement began. When asked where does Latifah see the future of modern quilting going, she replied, "Who knows–!!" One thing is for sure: the interest and skill level in modern quilting continues to increase. Jan has been a modern quilter for 7 years and belongs to the Temecula Valley Modern Quilt Guild. She was attracted to modern quilting because it is "non-judgmental."  She is self-taught, doesn't use a pattern and just "figures things out." [caption id="attachment_4666" align="aligncenter" width="625"]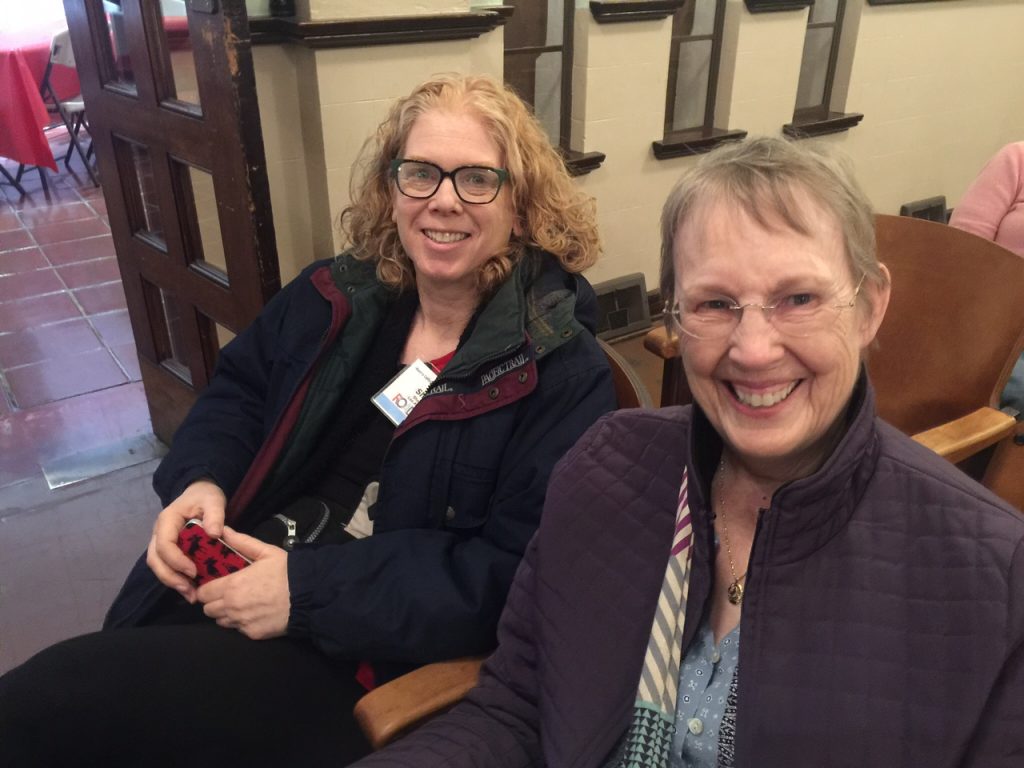 (ltor) Sharon and Jan[/caption] Sharon came from Los Angeles and has been quilting just 6 months. She takes classes with Jan. She started quilting after she retired from nursing and has made one baby quilt. She heard about the lecture through Road's social media and was interested in learning more about modern quilting.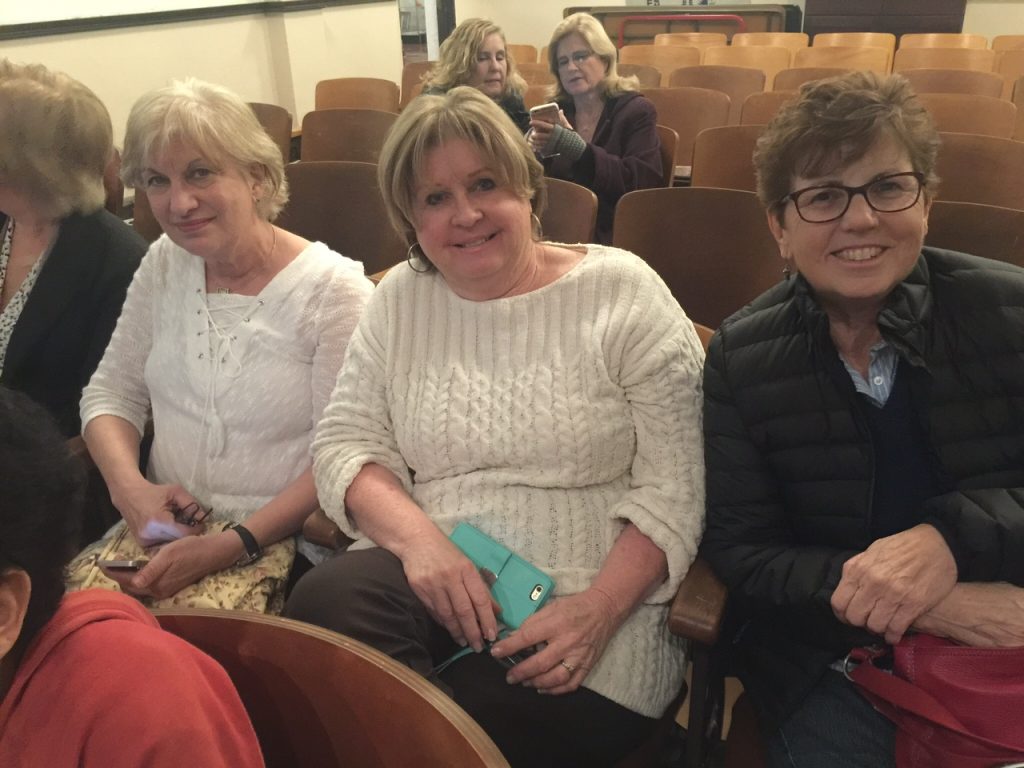 Debbie, Maria, and Pat all belong to the Inland Empire Modern Quilt Guild. The guild was started in September 2016 by a group of friends and now has 20 members. They came to the lecture and trunk show because they are big fans of Latifah. Even long-time quilters are turning to modern quilting. Denise lives in Orange County, California and has been quilting for over 30 years. She considered herself a "traditional, Quilt-in-a-Day quilter" and fell into modern quilting because she wanted to do something "different, new, refreshing and colorful." [caption id="attachment_4676" align="aligncenter" width="625"]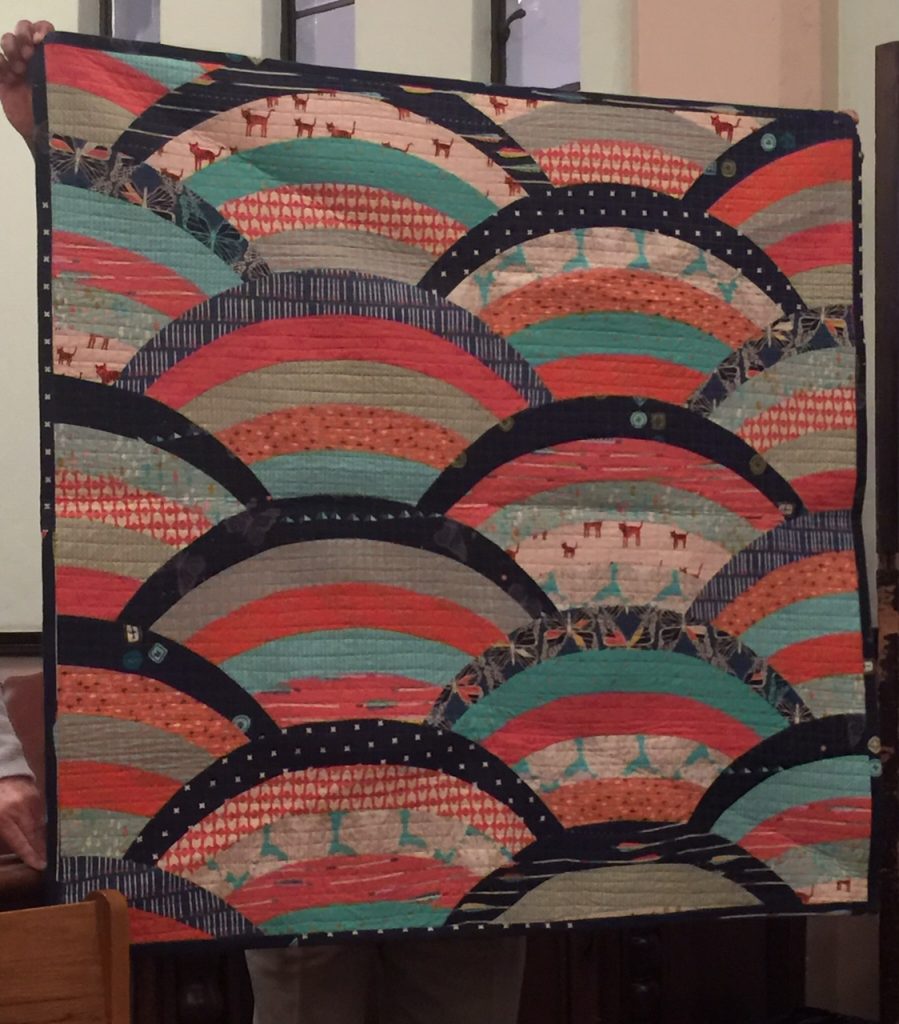 Latifah's signature "Glam Clam"– clam shells blown up.[/caption] Latifah hopes modern quilting will continue to inspire quilters to take ownership for their work and most of all, that it will inspire a new generation of young sewers.]]>
Tags: LA Modern Quilt Guild, Latifah Saafir, Modern Quilt Guilds, Modern Quilting