<![CDATA[
The second highest award given by the judges in Road to California's Showcase is the Marie White Masterpiece Award. This prize is sponsored by Road to California and is worth $7,500.
The 2017 Winner was Cardinal Points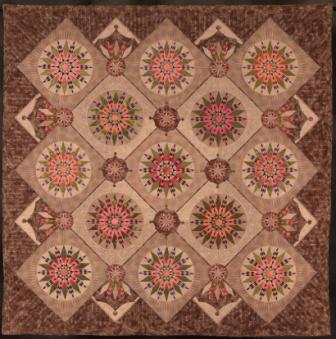 Made by Gail Stepanek (l) and quilted by Jan Hutchinson (r), this was the sixth quilt they have collaborated on together.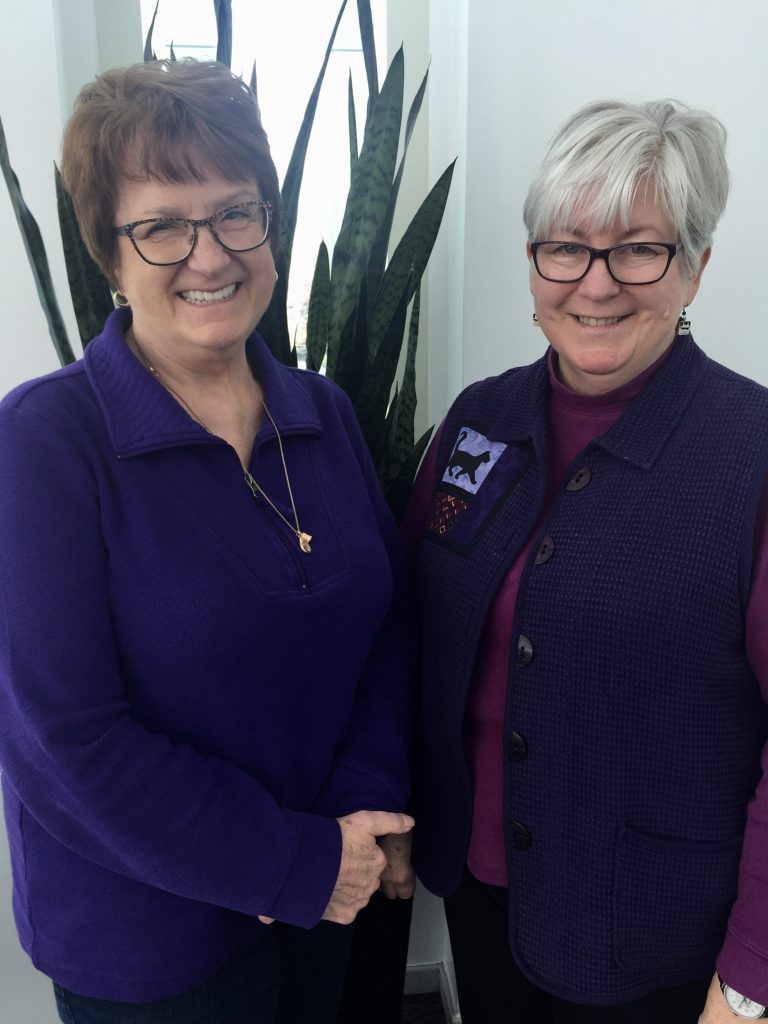 Gail is from New Lennox, Illinois and Jan is from Kansas. They have been partners for five years, having originally met on the internet after Gail saw some of Jan's work. They didn't actually meet in person until two and half years after they partnered together. Jan said that the two of them have "become good friends along the way." Gail offered they get along so well because "we both have a sick sense of humor."
The idea for Cardinal Points came from an antique quilt Gail had seen that had a similar pattern but was made from much larger blocks. Gail decided to reduce the size of the blocks to "teeny tiny" dimensions for her original design. It took Gail one year to finish the top. Creating a block pattern that was paper-pieced with lots of teeny-tiny pieces was "not the easiest thing to do," said Gail.
Jan spent three months on the quilting. She decided to treat each circle with a different type of quilting. Consequently there are lots of different patterns throughout the quilt that she designed freehand.  Jan also wanted to keep the quilting traditional because the top is traditional. She used metallic thread twisted with silk to make the quilting more subtle.  "I loved doing this quilt," remarked Jan.
They had a difficult time coming up with the name. Because the quilt is a variation of a Mariner's Compass block design, they decided to name it Cardinal Points– the parts of a compass that point North-South-East and West.
The Marie White Masterpiece Award was the second time Cardinal Points had won recognition at a quilt show.  Previously, it had won First in Show and Third Prize overall at Houston in 2016.
What is Jan and Gail going to do with prize money? Why make more quilts to enter in shows, of course!!
You can stay up to date with Gail and Jan on their Facebook Pages.
]]>
Tags: Gail Stepanek, Jan Hutchinson, Marie White Masterpiece Award, Winning Quilt