<![CDATA[
Do you know Comic-Con?
Comic-Con International-San Diego
is the premier convention dedicated to creating awareness of, and appreciation for, comics and related popular art-forms. It celebrates the historic and ongoing contribution of comics to art and culture. Comic-Con began in 1970 when a group of comics, movie, and science fiction fans banded together to put on the first comic book convention—a one day affair in San Diego, California. Today, Comic-Con has grown to a four-day extravaganza, attracting over 140,000 visitors!!! [caption id="attachment_5031" align="aligncenter" width="960"]
Photo Credit: Comic-Con[/caption]
What does Comic-Con and Road to California have in common?
Creative artists interested in furthering their passion.
Four Comic-Con employees spent a day at Road 2017 getting inspiration. Leslie, Pam, Robin, and Mary are all sewists and met through their work with Comic-Con. [caption id="attachment_5035" align="aligncenter" width="625"]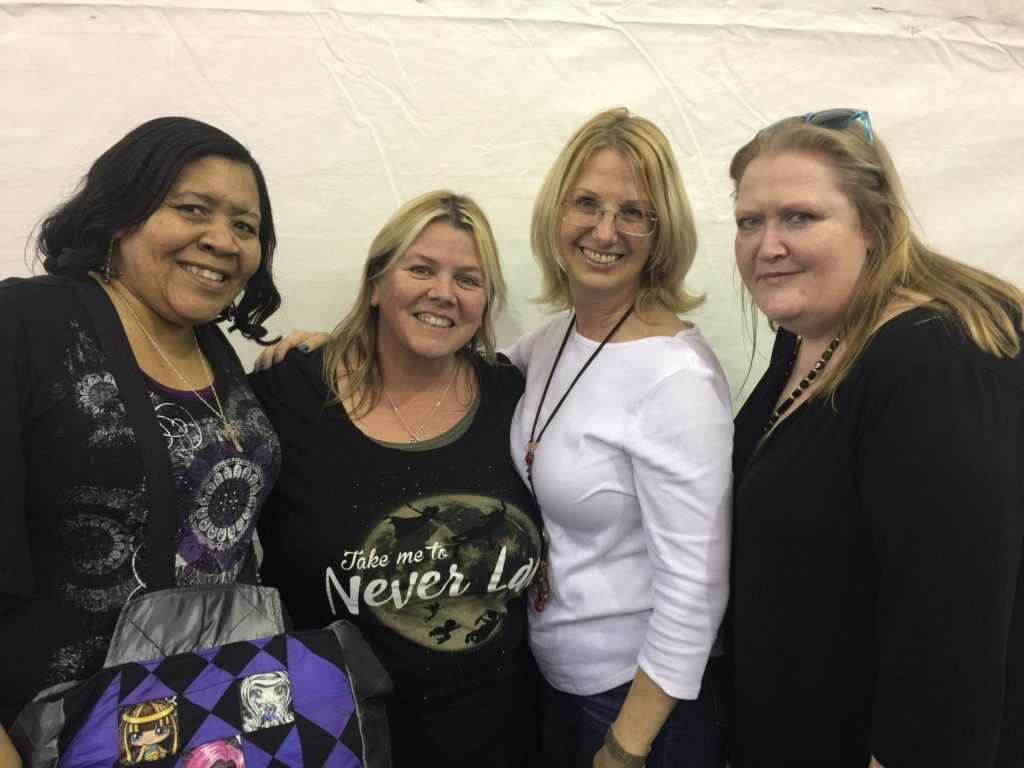 Comic-Con Friends (L to R) Mary, Robin, Pam, and Leslie.[/caption] They also share an interest in beading and making ball-jointed dolls.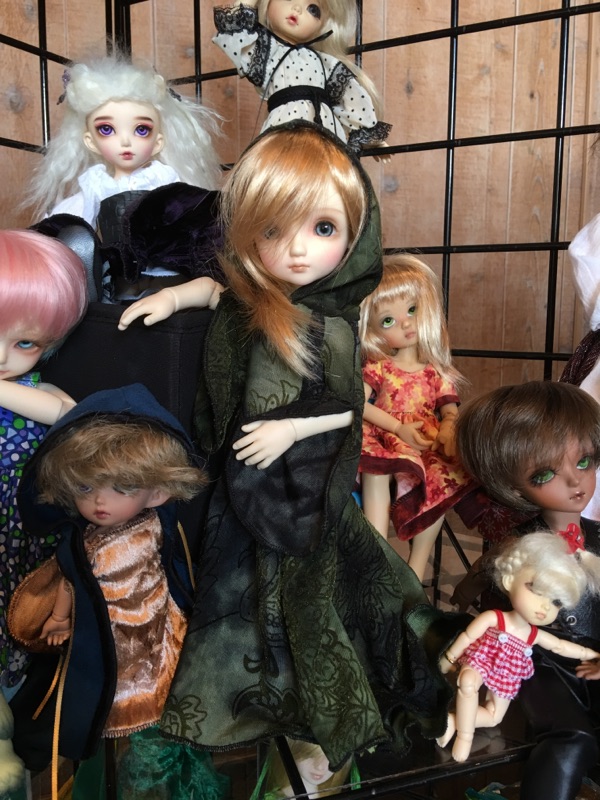 Robin who is Vice-President in Comic-Con's Events Division, and herself a master level costumer, was attending a gem fair in San Diego in 2016 when a vendor there (who knew Robin sewed), suggested Robin would enjoy going to Road to California. Robin contacted Pam, Leslie and Mary and the four co-workers drove up from San Diego to spend the day at Road to California. What did they think about Road 2017? "It's been awesome," said Robin. They all enjoyed looking at and purchasing sewing machines, sewing tables, fabric and notions. The four women all commented how they liked the variety of vendors, especially those with their own fabric lines. Mary commented how she liked how there were "different styles in different booths."
Pam shared her experience of the show: "I wasn't sure what to expect." She was most impressed with vendors selling "art, not simply retail." Many of Comic-Con's visitors create their own costumes of their favorite comic book character ans wear them to the conventions. [caption id="attachment_5034" align="aligncenter" width="980"]
Photo Credit: NASA[/caption] The women remarked how much their visitors would benefit from coming to Road to get ideas and supplies to make future costumes. They plan on spreading the word that comic book fans and quilt fans indeed have a lot in common. ]]>
Tags: Ball Jointed Dolls, Beading, Comic-Con, Comic-Con International, Comic-Con San Diego