<![CDATA[
Road to California 2018 hosted 42,000 guests!!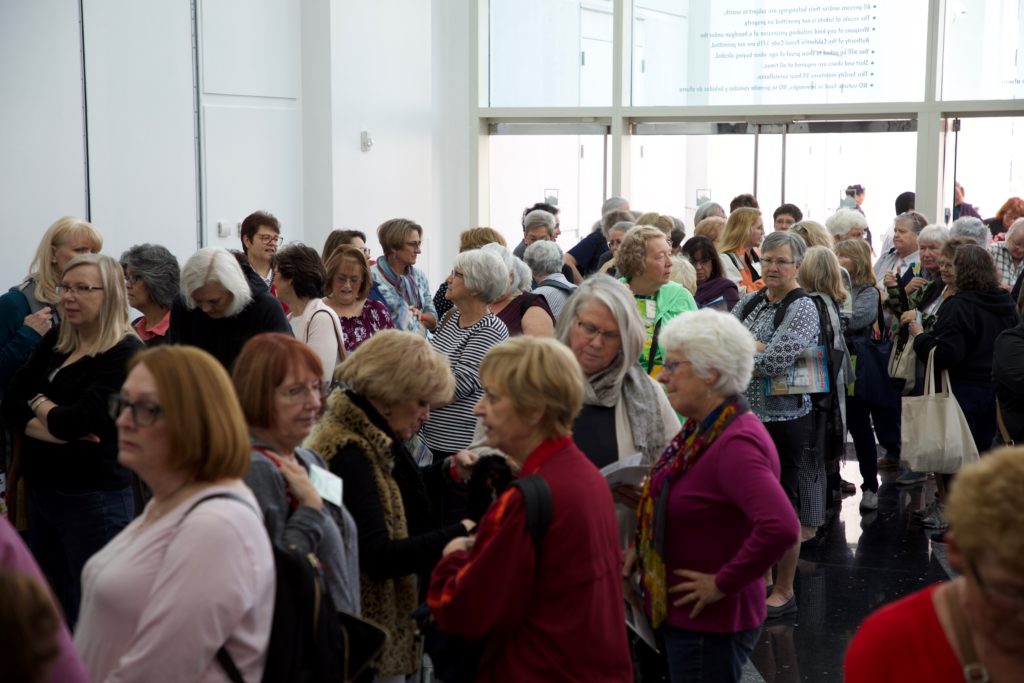 Some came from just down the freeway; some came from across the United States; and some came from different countries. One of those countries was Canada. These guests came not only to escape the cold but to find quilt inspiration and products that are difficult to get north of the border.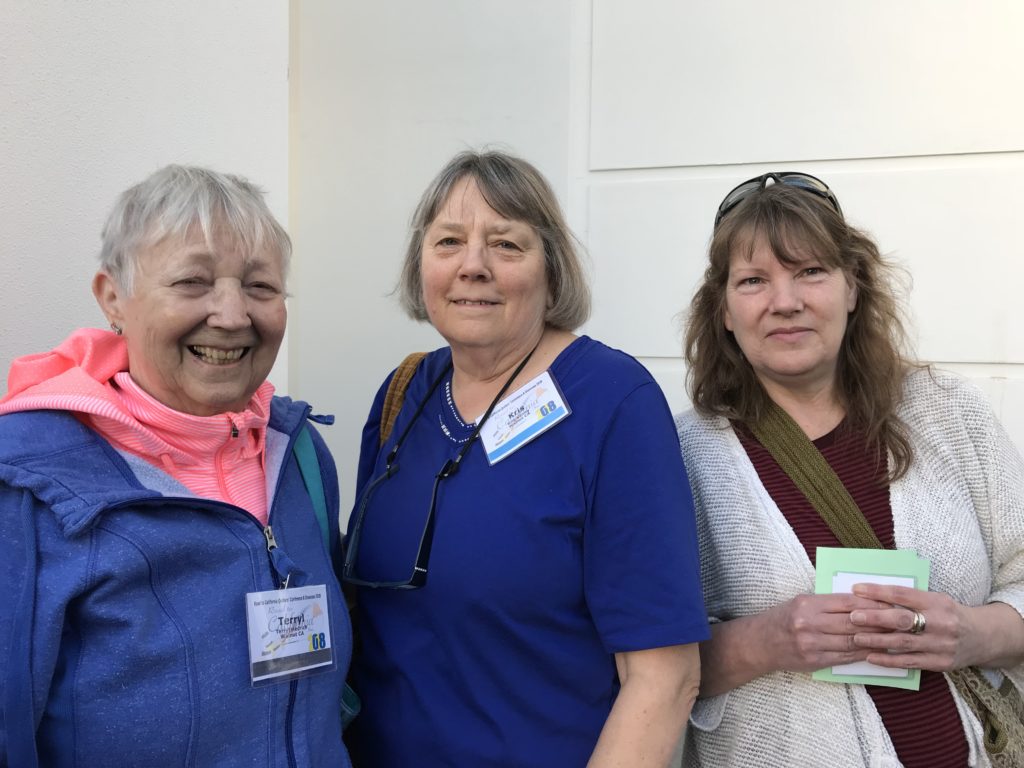 Terryl and Kris are sisters. Terryl lives in Walnut, California and Kris is from British Columbia, Canada. Kris also brought with her her "quilting buddy," Maureen, another British Columbia resident.  Kris and Maureen belong to the same quilt guild, the Horsetty Quilt Club. All three have spent decades quilting and have attended Road to California 5 times. Part of their Road experience was going on one of the bus tours prior to the show opening. They were looking forward to
visiting Robert Kaufman Fabrics
on the tour. What do they like best about Road? Terryl likes all the
variety
the show has to offer as well as
meeting new people
. Kris couldn't get enough of the
beautiful quilts
.  And for Maureen, she liked
escaping the snow
.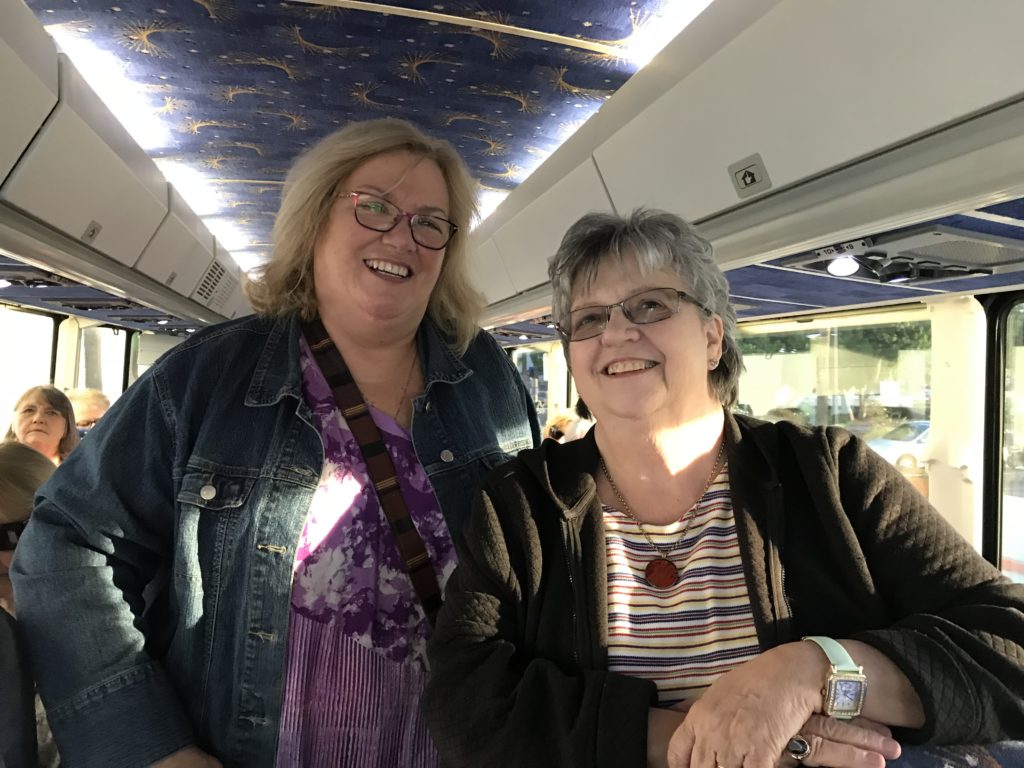 Also on the bus tour were two more Canadians, Susan and Jean, from British Columbia. This was their third Road bus trip which is always led by
The Traveling Quilters
, Lynn Crawford and Pam Overton. Susan and Jean not only enjoy seeing quilts together, they also work together. Susan is a family doctor and Jean is her office manager. Susan has been quilting for five years while Jean describes herself as a "fabric artist." Jean doesn't quilt but she does sew, paint, and enjoys "everything arty." They were looking forward to seeing some of the
sites of Los Angeles
on the tour like Farmers Market and the Graber Olive House. Both ladies
took classes
before the show started. They learned how to work with silk and how to use the
C
urvalicious Ruler.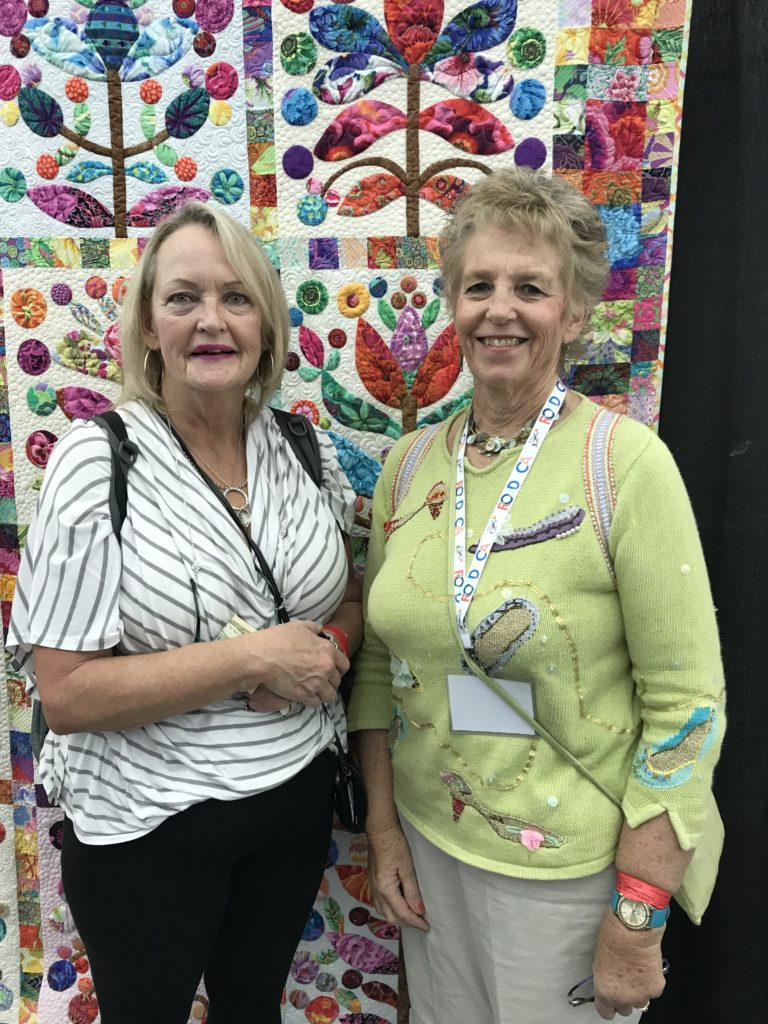 Liz and Dougal (Ann) live in Vancouver, British Columbia and for the past 12 years have served on committees for the
Canadian Quilters Association's Quilt Canada Show
, a national, juried show. Liz helps with lectures and workshops. Ann is Co-Chair. In 2018, the show will be held May 31-June 2
nd
at the Vancouver Convention Center. Road 2018 was their first time at the show. Liz and Ann remarked that they like to plan trips around quilt shows to places they have never been before. They had heard Road "was a good show" and were not disappointed. They loved the quilts, the
vendors
, the
ideas
and they really enjoyed
"Preview Night."
"It was fabulous," said Ann. How far will you travel to get to Road in 2019?       
]]>
Tags: Canadian Quilters, Canadian Quilters Association, The Traveling Quilters