<![CDATA[
Beadwork – the art of using glass beads to embellish fabric art, jewelry, and other personal items – is as popular as ever.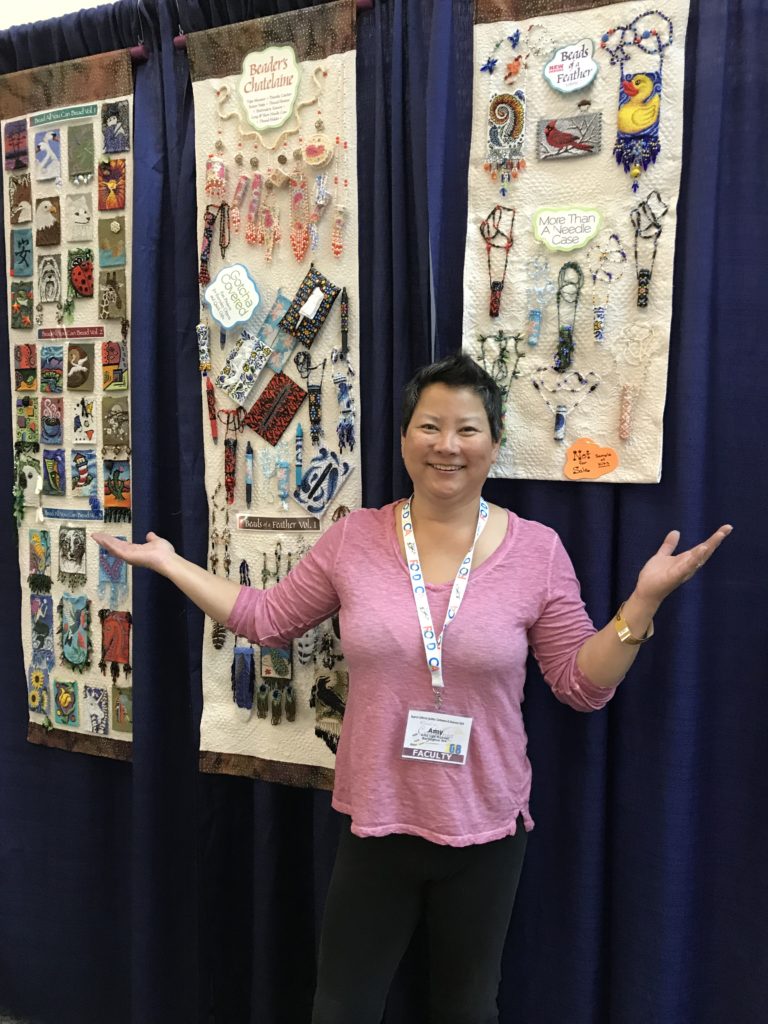 For over 20 years, Amy Kupser of
i-bead.com
, has been creating unique bead designs and art applique patterns and kits that she shares with the world—including Road to California.
i-bead.com specializes in offering kits that are easy to put together and ready to go. They are perfect to take along on road trips. Most of the fabrics in the quilt kits come from either Sew Batik or Anthology.  The beads Amy uses in her kits come from all over the world. Some of the beads featured in her booth were from Japan as well as some glass, hand-pressed buttons from the Czech Republic.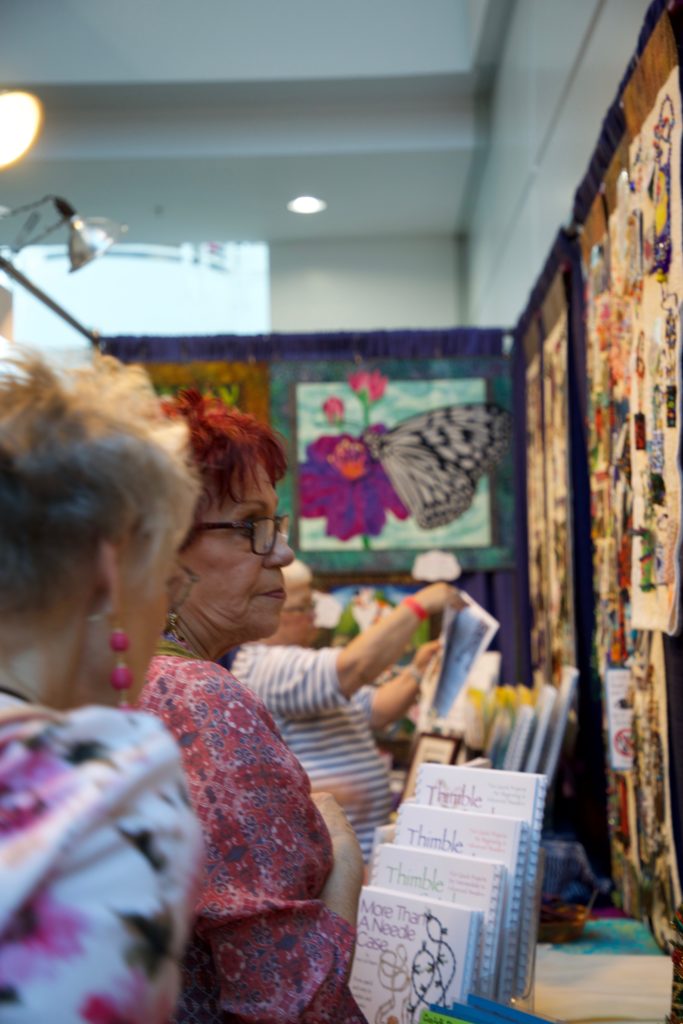 Road 2018 was i-bead.com's 5th time vending at the show.  Sharing space with Amy in the i-bead.com booth was Cloud—a white shepherd medical alert dog that adores children.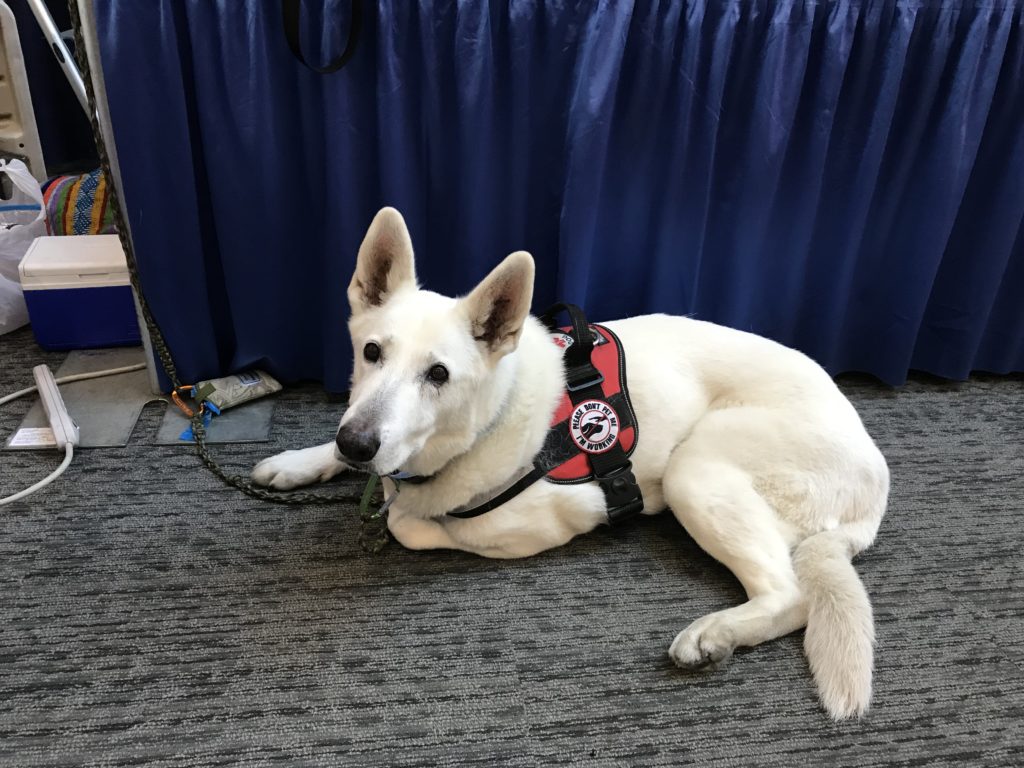 Cloud was modeling one of i-bead.com's dog collars that are handwoven and fair traded from the southern tip of the Baja Peninsula.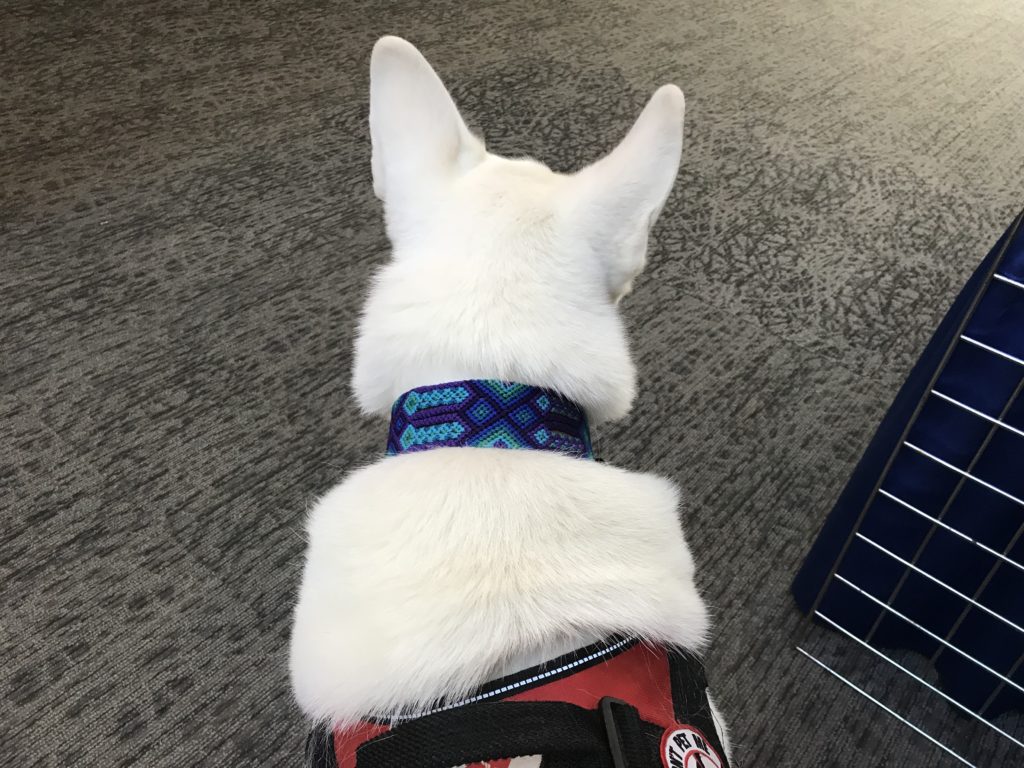 In addition to vending, Amy also taught three popular bead classes at Road 2018:
Empress Bracelet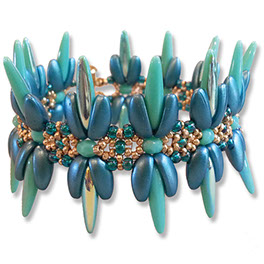 Celtic Dance Bracelet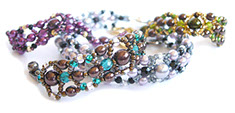 Just a Little Snippy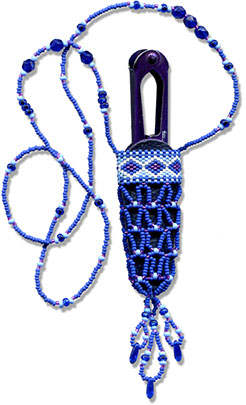 "Beading is not as hard as you think," remarked Amy who loves to share her knowledge and joy of beading at shows, bead retreats, bead escapes and bead cruises. A fun way to embellish jewelry and quilt designs, is to add BRANCH FRINGE. Amy has developed an easy method for using this technique. Simply add beads to desired length for the fringe. Go back up to where you want the first "branch." It is usually 4 – 6 beads or more depending on how dense you want your fringe to be. Continue until you have the number of branches you want. Adding a larger or unique bead to the end of each branch gives added dimension. Also try creating branches in different colors.
To learn more about i-bead.com or to get information about joining Amy for one of her bead adventures, please visit her
website
. ]]>
Tags: Amy Kupser, Beaded Dog Collars, Beading, Czech Republic Glass Beads, Fair Trade, i-bead.com