<![CDATA[Do you know French General, an online company and vintage craft workshop started by sisters Kaari and Molly Meng over 20 years ago in New York?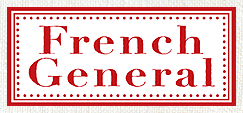 The Beginning of  French General
Before there was French General, Kaari was a jewelry designer specializing in unique designs made from vintage glass beads, buttons and notions. Her work was first shown at Bergdorf Goodman in New York in the early 1990's. Later, when retailer Anthropologie started in Philadelphia in 1992, Kaari's work was featured by them. For several years, Kaari enjoyed designing for retail shops, museums and catalogs with all her jewelry pieces utilizing her vast collection of antique beads found all over the world. Kaari brought Molly on to help manage the business. When Kaari's daughter was born in 1997, Molly and Kaari were burnt out with the jewelry business and retired.  Wanting to share their passion for everything French, they opened a workshop in an old barn in their backyard and began French General as it's known today:
French-inspired lifestyle items including textiles, notions, ephemera, and household items found only in France.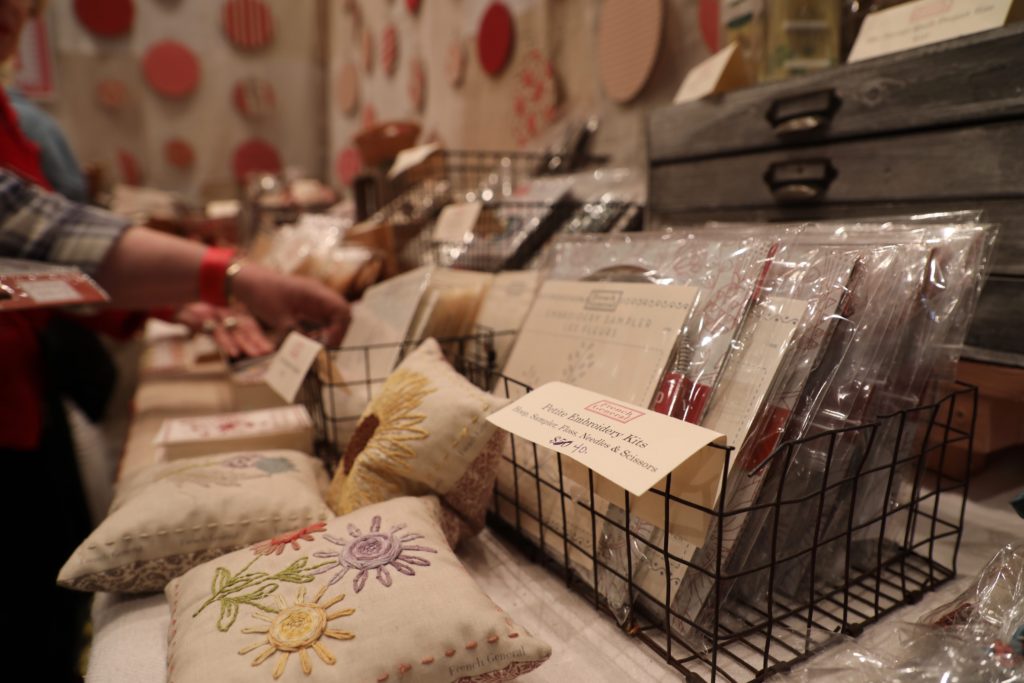 Their first French General retail store was located in SoHo. When Kaari and her family moved to California in 2003, French General's headquarters were relocated to an old Spanish style warehouse on the edge of Los Angeles. Only open for one day a week, customers come in and browse French General's ever-changing collections that Kaari and Molly find on yearly trips to the South of France.
What does French General Specialize in?
In addition to offering vintage craft kits, jewelry, embroidery floss, French General self-designed quilting fabric and patterns, and their own brand of scissors on their
website
,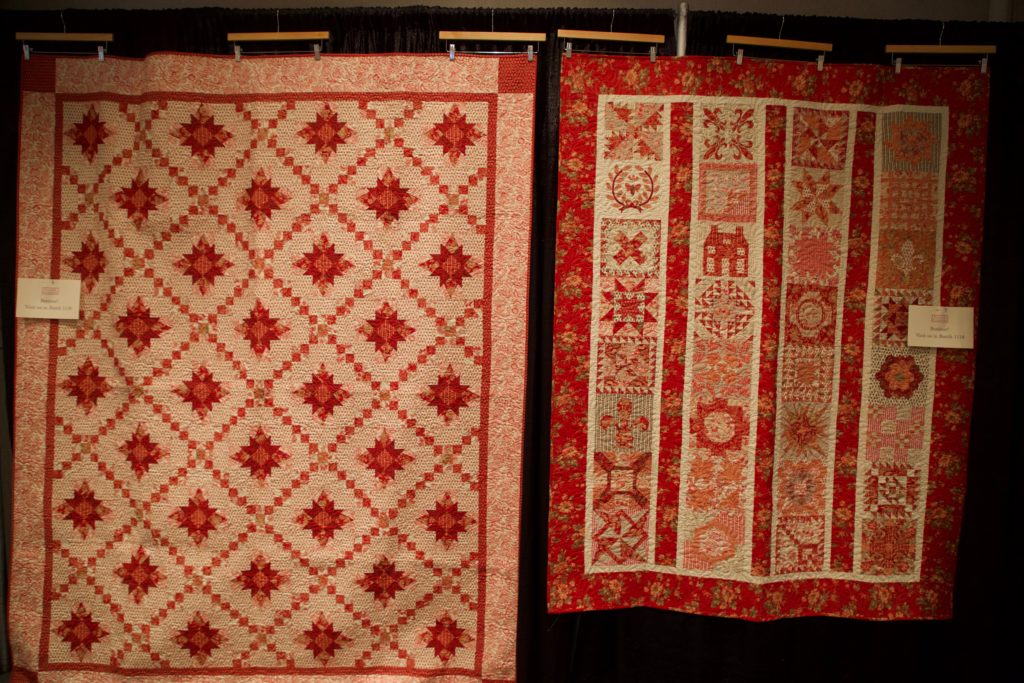 French General also teaches craft workshops on jewelry making, stitching, paper crafts, sewing, shibori, indigo dyeing, and weaving using their vintage craft materials. French General has expanded from Kaari and Molly as the only teachers to now including other talented teachers from around the world who visit to share their techniques and inspiration.
One of their most popular (and exclusive!) items that they sell is their
brass ring embroidery hoop
.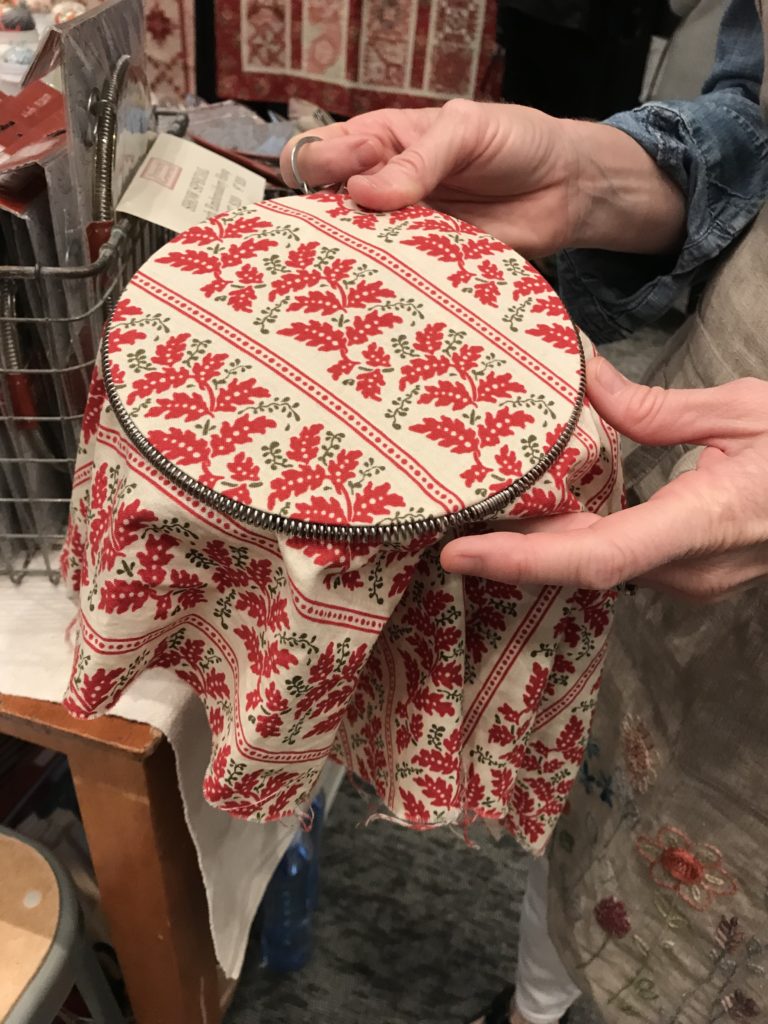 Available in three sizes, its French design incorporates a steal coil wire that fits in the rim channel, providing excellent tautness for any embroidery project. It can also be used with sewing machines by simply raising the pressure foot and inserting the hoop on the brass side.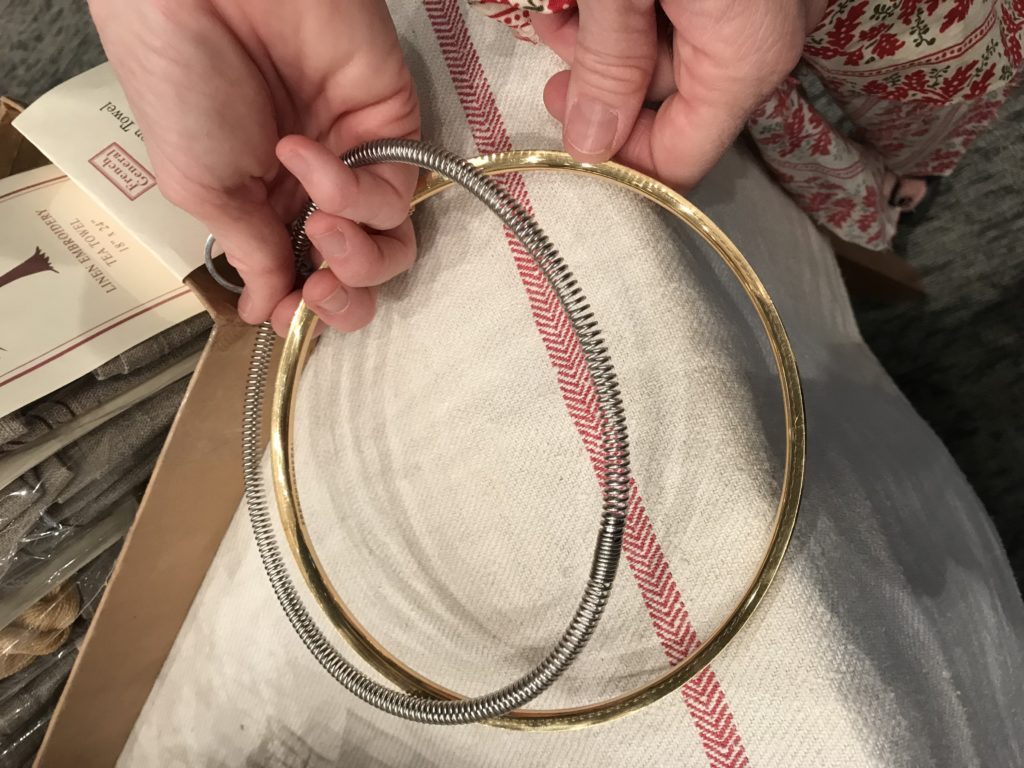 Every summer, French General sponsors a women's trip to the South of France. The trips run for one week at a time during the month of June and sell out quickly. As their employee, Cathy Mogull explains, "It is a summer camp for grown women to experience French food, crafting, and treasure hunting." Road to California 2018 was French General's first time at the show.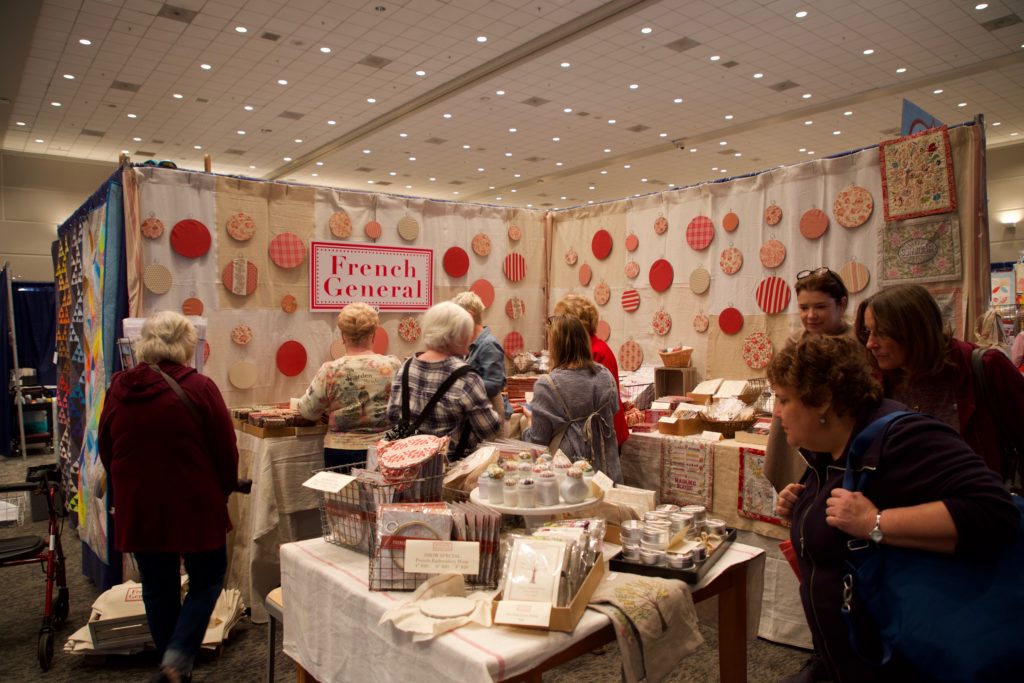 Not only did they feature their online products in their booth, but they also offered several of their crafting workshops. Kaari commented that Road "was a fun show." They saw many of their customers and made new friends. Road had "been good for us."
[caption id="attachment_6071" align="aligncenter" width="625"]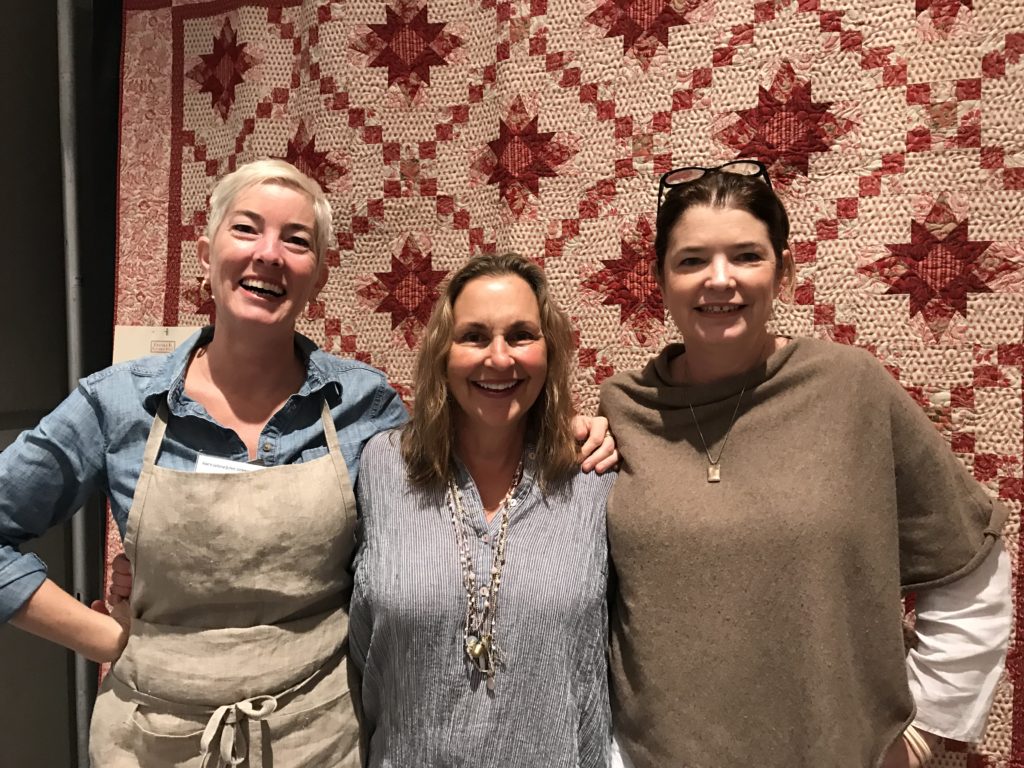 Cathy, Molly and Kaari of French General[/caption] Road to California 2019 looks forward to having French General return and again share its French accent with our guests.]]>