<![CDATA[Lloyd Askew and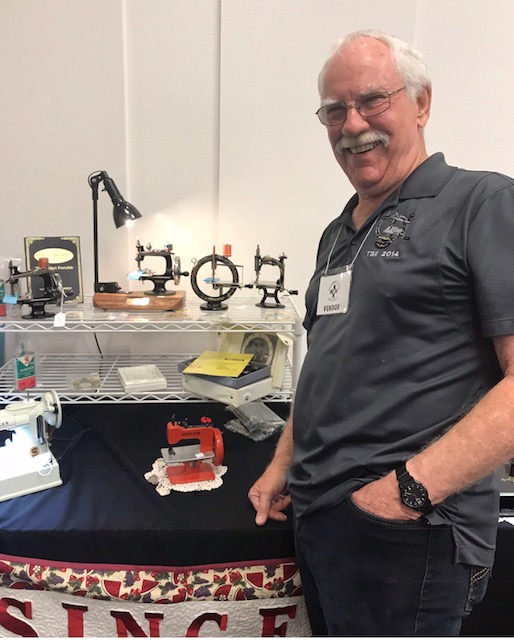 How did he become such an authority on Singer Featherweight machines? By accident of course. Twenty-five years ago, Lloyd's wife just wanted a Singer treadle machine for "decoration" for their home. As they hunted for the machine, Lloyd became "hooked" on the history and background of the industrial revolution and the early Singer machines. His interest than evolved in to a business which he started while still working in the corporate world. He has since retired from his corporate job but continues to maintain his Aspire business that includes a Featherweight Museum in his home in Anaheim, California. He has on display over 100 machines dating back to the 1850's (pre-Civil War) as well as antique cabinets and other early Singer products.  
Lloyd enjoys sharing the history of early sewing machines. He related how in the early 1850's, there were four sewing machine manufacturers: Wheeler and Wilson, Grover and Baker, Howe, and Singer. They were all fighting over patent rights for their machines and ultimately joined forces to form a "patent pool," creating a monopoly on sewing machine manufacturing. Ultimately, Singer rose to the top and after 1860, they had blown the competition out of the water by not only offering superior machines (they developed an assembly line process before Ford) but also new business concepts like trade-ins and payment plans. Lloyd said, "Their marketing was "incredible."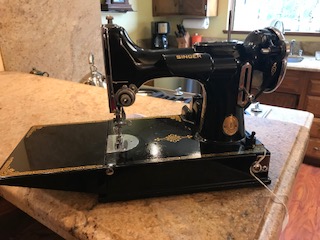 The first Singer Featherweight machine was offered on October 3, 1933 during the Great Depression. It weighed 11 pounds and cost $125. Singer Featherweights were produced from 1933 until the late 1960's. Lloyd often plans his vacations around getting Singer Featherweight "stuff." He has traveled internationally to Paris, England, and Germany. In the States, he has the best luck in the New England States. Lloyd does not advertise his business nor does he have a website. Customers find out about him by word of mouth or when he has vendor booths at quilt shows like at Road to California. Because Lloyd doesn't want "to leave my customers without service," he currently has 2 apprentices that he is training including his grandson-in-law and his neighbor, Mario Ceballos aka "Mr. Featherweight."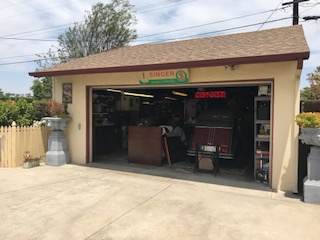 He also works with a painter who helps Lloyd customize Singer Featherweights to customers' specifications like this beauty:

For collectors or anyone else interested in learning more about Singer Featherweight machines, Lloyd refers people to the International Sewing Machine Collectors Society, of which he is a member. He also likes to refer Featherweightshop.com in Idaho, a family owned business that is very knowledgeable.
Two publications that Lloyd has found that have invaluable information are A Capitalist Romance: Singer and the Sewing Machine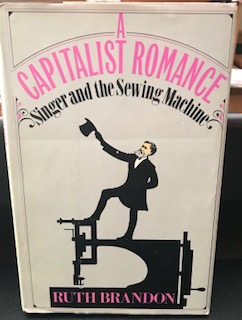 And, Featherweight 221- The Perfect Portable and Its Stitches Across History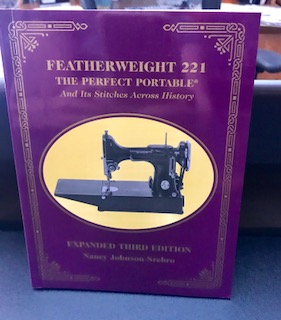 Of course, Lloyd also welcomes customers to contact him personally at laskew9243@gmail.com
Lloyd says he "enjoys immensely" his fascination and business with Singer Featherweights, helping customers find and maintain this incredible machine that has the "perfect straight stitch" ever made. If you're interested in Singer Featherweight machines, be sure to visit Lloyd in his Aspire booth at Road 2019.