<![CDATA[
Road to California is always scheduled the week of the Martin Luther King Holiday.
Anytime you plan to meet friends at Road's Quilt Show, it's like creating your own special holiday: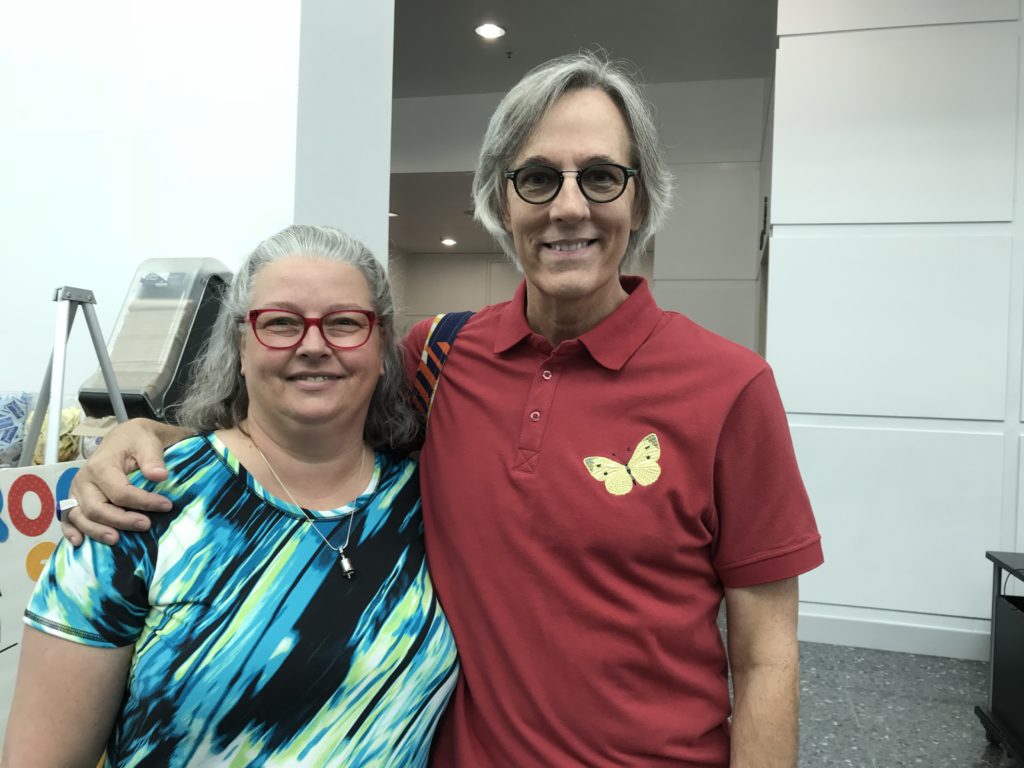 Robert Tucker and Patricia Young are quilt guild friends. They belong to the
Coachella Valley Quilt Guild
which meets in Palm Desert, California. Robert lives in Palm Springs year-round while Patricia is a "snowbird" who resides in Wisconsin. Road to California was the first quilt show Patricia ever attended and she's been hooked ever since her first show in 2014. Patricia likes how convenient Road to California is to get to. She enjoys seeing the varied work on display and all the places to shop while at the show. Robert has joined Patricia at the quilt show the last 3 years. He likes seeing fellow guild members' work on display. At Road 2018, three members of the guild had quilts entered in the quilt show. Robert is
an artist
but when he moved to the desert he wanted to try something new and meet new people. While attending the Big Bear Quilt Show, they put him in touch with the Coachella Valley Guild and
Monica's Quilt and Bead Creations
(one of Road to California's popular vendors). He likes how quilting has become another way to express his artistic talent.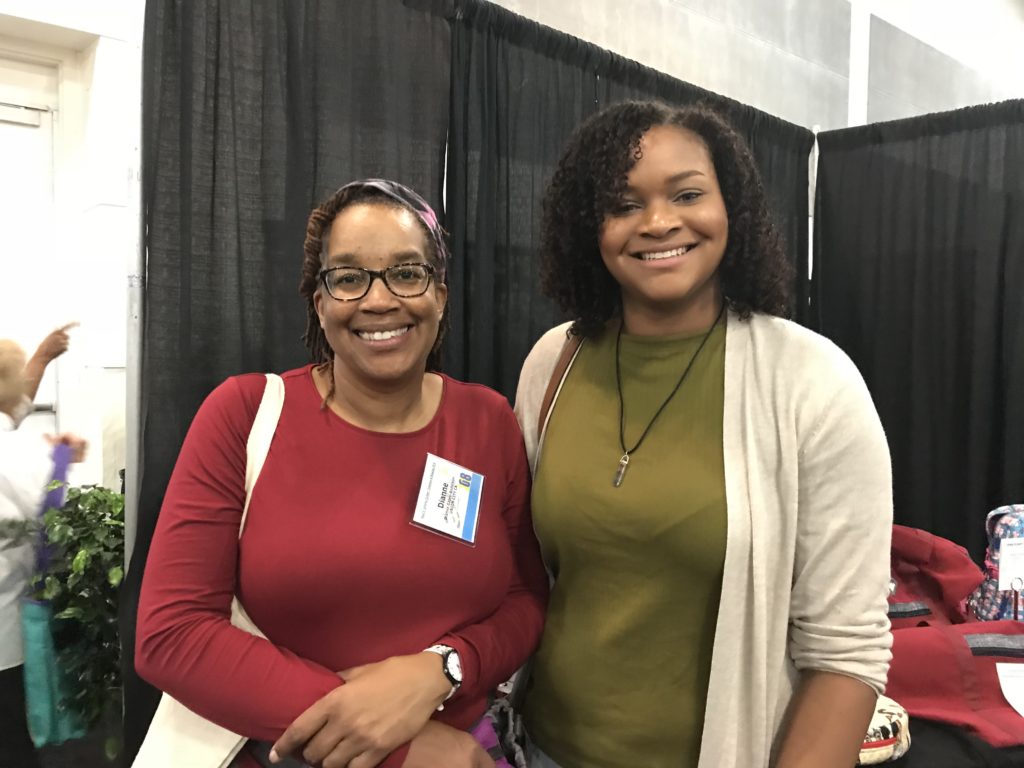 Simone and Dianne are both originally from the Bay Area although Simone has since moved to Pomona, California. They met and became friends through Simone's mom who is Dianne's best friend. Dianne has been quilting for four years. Her grandmother was a quilter and it was something Dianne always wanted to try. She finds quilting to be very relaxing. Road 2018 was the first time Dianne had come to the show and she wanted to bring Simone with her. They couldn't believe how "gigantic" the quilt show was. Simone said she could tell a lot of work went in to each piece on display.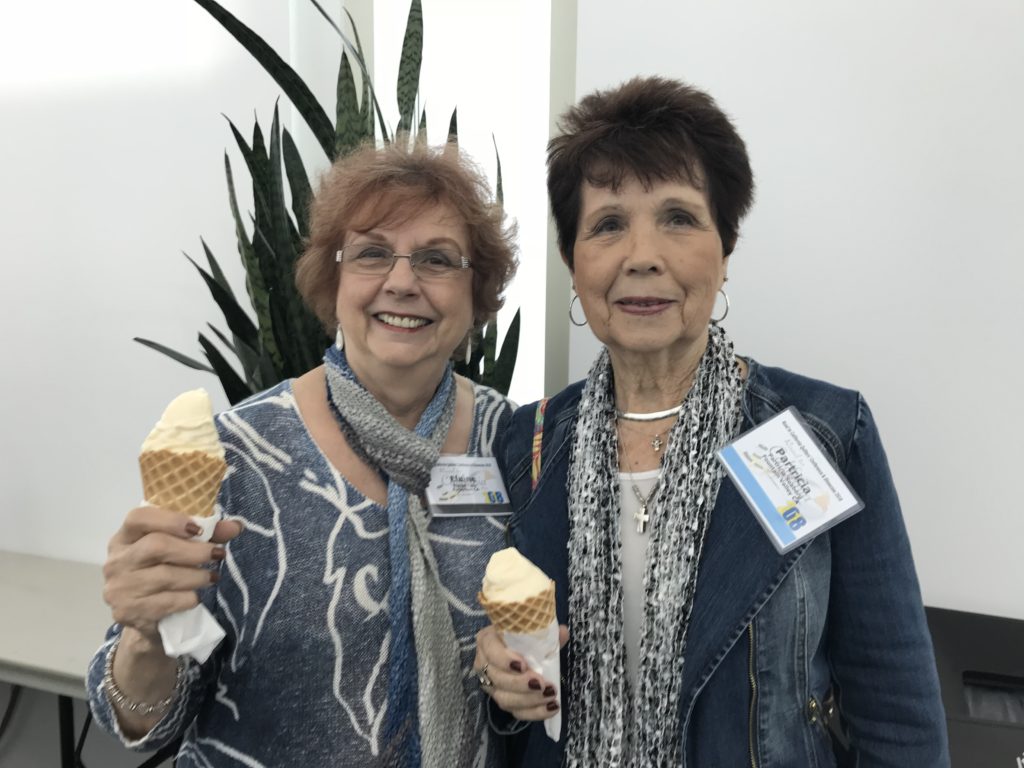 Elaine and Pat say that Road to California is a great place to have "great friend time." "We wouldn't want to go to Road without each other," remarked Elaine. They take classes and share with each other what they have learned during their time at the quilt show. They also enjoy attending Preview Night to see all the quilts on display without the daily crowds. Elaine has been coming to Road for ten years and Pat for eight. "Road has everything we want in one place," said Elaine.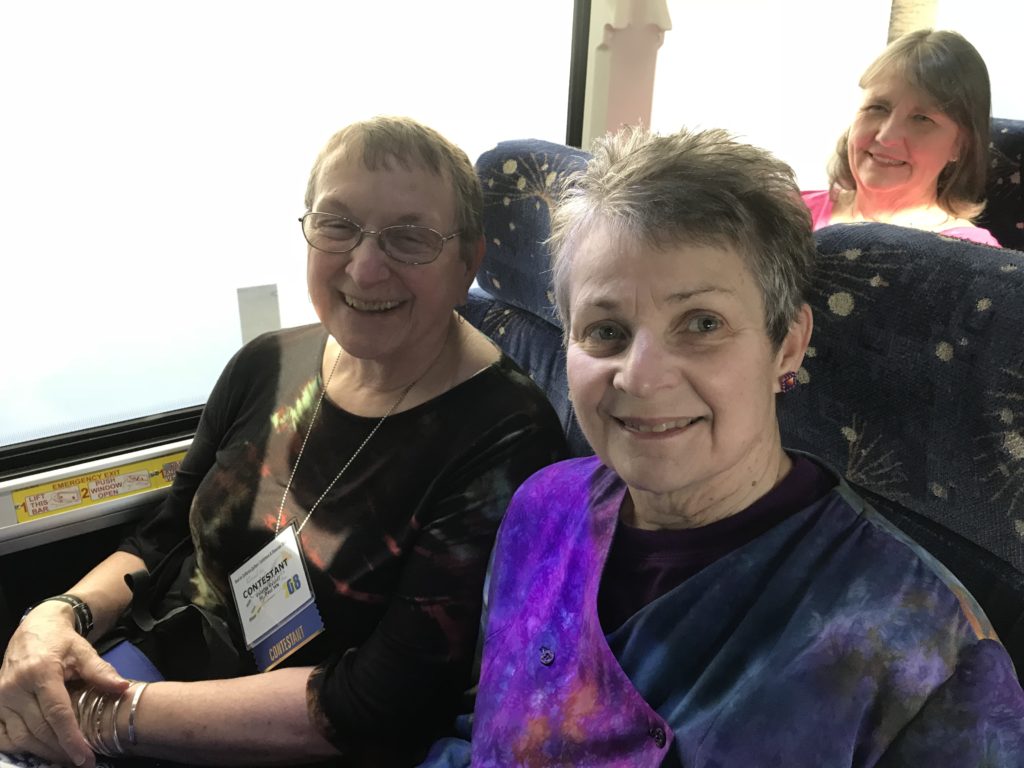 Val and Mary Beth have traveled together from St. Paul, Minnesota to attend the quilt show the past five years. They met while teaching for the same school district; Mary Beth taught Special Education and Val taught Home Economics. Both are long time quilters who like seeing all the different quilts and accessories that they don't usually find in Minnesota. Have you made your friendship "holiday plans" to visit Road to California 2019? ]]>