<![CDATA[Started over 25 years ago by Mary Ogwel, Maendeleo African Imports enlists the help of village women from Kenya and Tanzania to create their unique African fabrics. The mission of Maendeleo African Imports is to empower each female entrepreneur that they work with by creating an environment that fosters opportunity, progress and growth. When a customer purchases any of their items, they are directly supporting each and every woman Maendeleo African Imports works with to feed, clothe, shelter & educate these women and their families. Maendeleo African Imports has a strong sense of social responsibility and works year round to ensure that they are creating lasting opportunities for participating village women. All together, Maendeleo African Imports works with 111 groups of women to create their unique African fabric.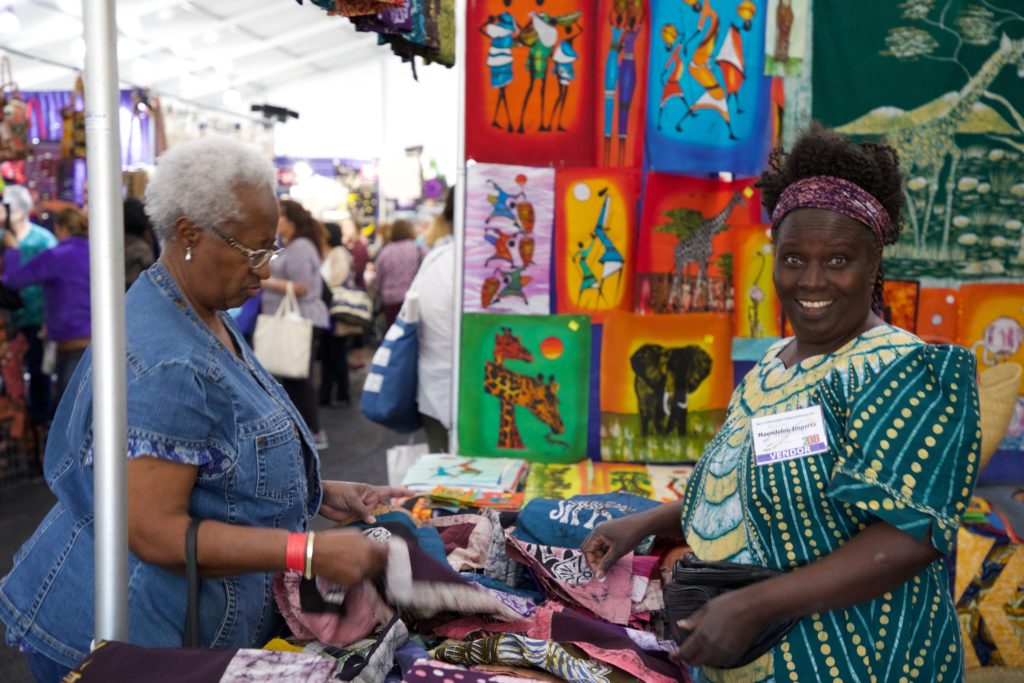 Mary began Maendeleo African Imports  as a request from her mother to start a business in Kenya where women could come together to make things by hand. It is a community event each time a group of women meet– everyone comes out to set up tables and offer support as the money earned helps the entire village. Women work in organized groups that manage the bookkeeping as well as the  production of African fabrics.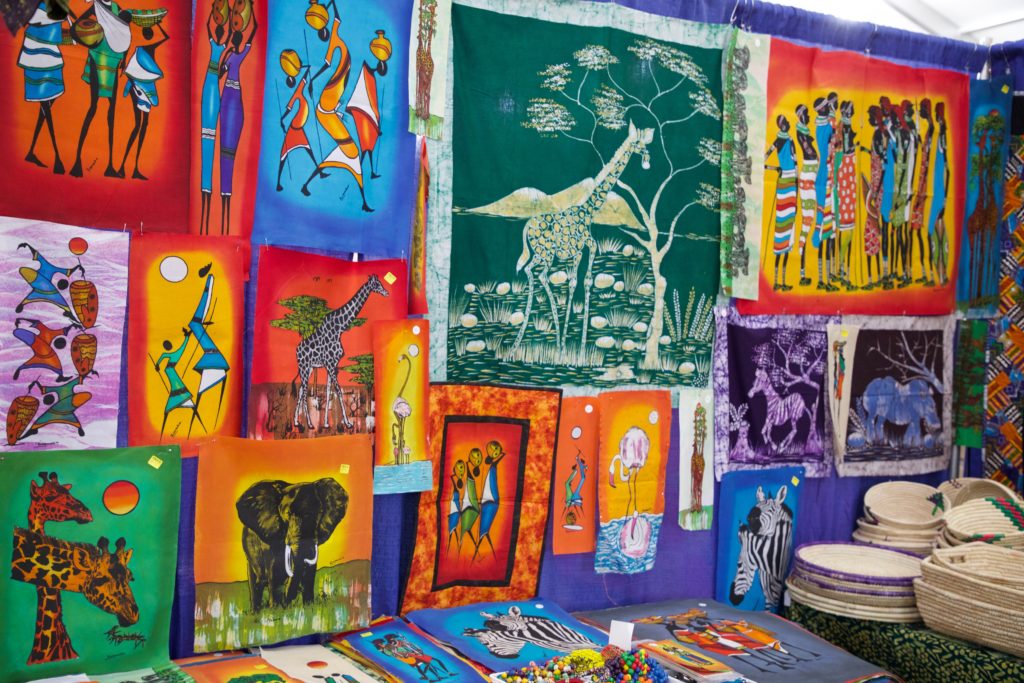 Working in Tanzania began when Mary met a woman selling papaya.  That woman said that she didn't want to sell papaya any more and asked Mary if she could help her do something else like make fabrics. Mary started out 17 years ago with that one woman and today, there are 100 women in Tanzania dying African fabric. The original woman has been able to buy her own small hut home with her earnings.  All African fabric Maendeleo African Imports sells is "unique, handmade, and hand dyed by happy ladies." The fabric mostly focuses on safari themes as that is what the women are most familiar with. Mary says that  special designs can be requested like the horse patterns she sells. Cuts of fabric are made that fit the specific sizes that quilters need and use.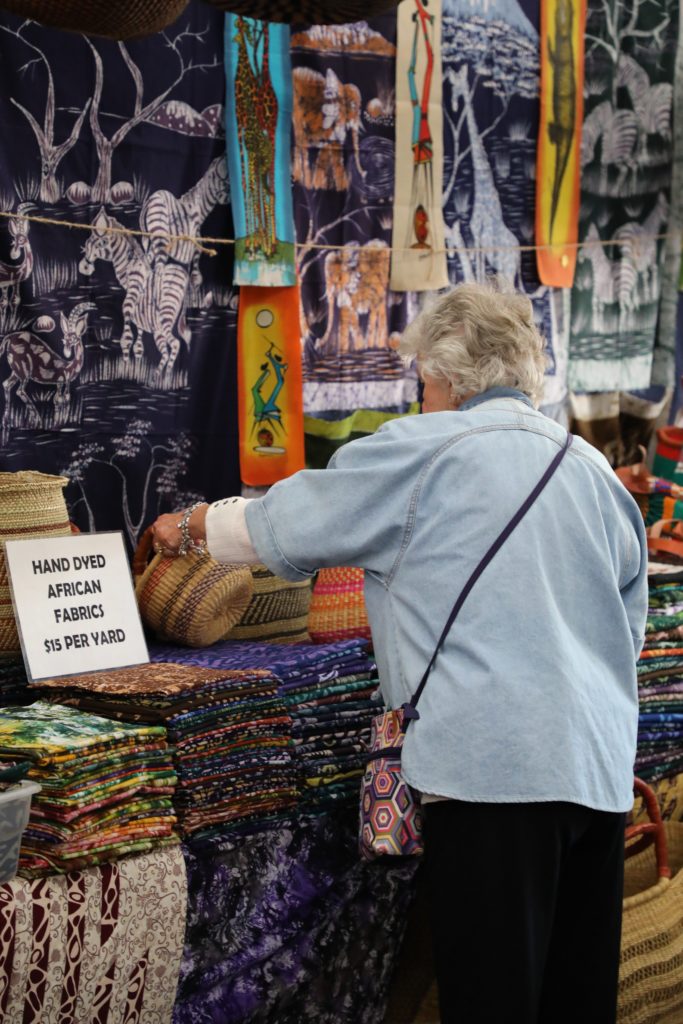 Recently, Maendeleo African Imports expanded to Ghana and hired women to make hand woven and beaded traditional baskets to sell. Each basket s made from recycled material and takes about 10 hours to make.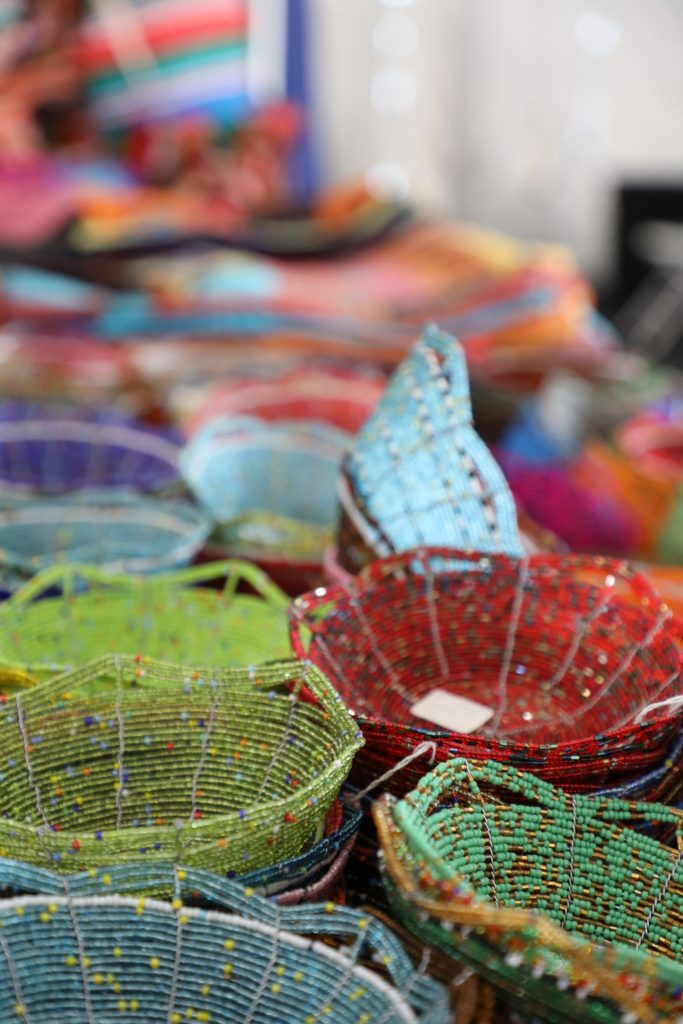 Maendeleo African Imports have been at Road to California for over 15 years and will be returning in 2019. To learn more about this innovative and life-altering company, please visit their Facebook Page.  ]]>