<![CDATA[Have you ever envisioned a fabric art project only to be discouraged from the get-go because you couldn't find the fabric you had wanted to use? Joyce Teng, owner of TSC Designs and 2018 Road to California Vendor and Teacher, says not to worry. She has spent the last 30 years developing tools and techniques to create your own, specially designed fabric.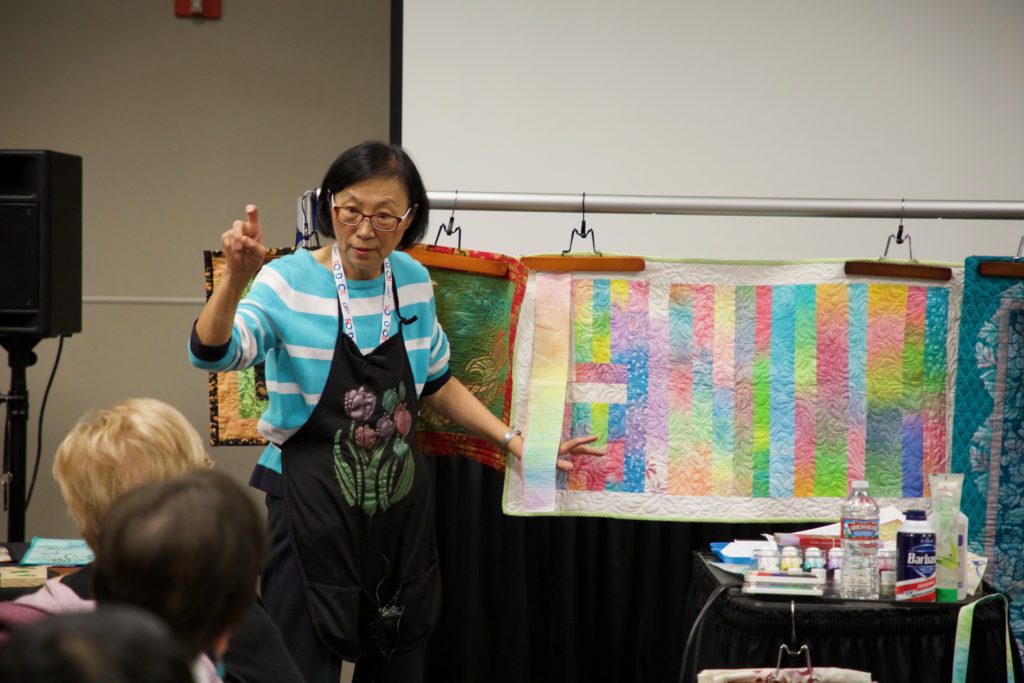 When creating your own fabric design, Joyce says you need to first consider 3 important elements: 
Medium
What are you going to mix with your ink to get the effect you want 
Tools
What are you going to use to apply your medium to the fabric
Pattern
What do you want your end design to look like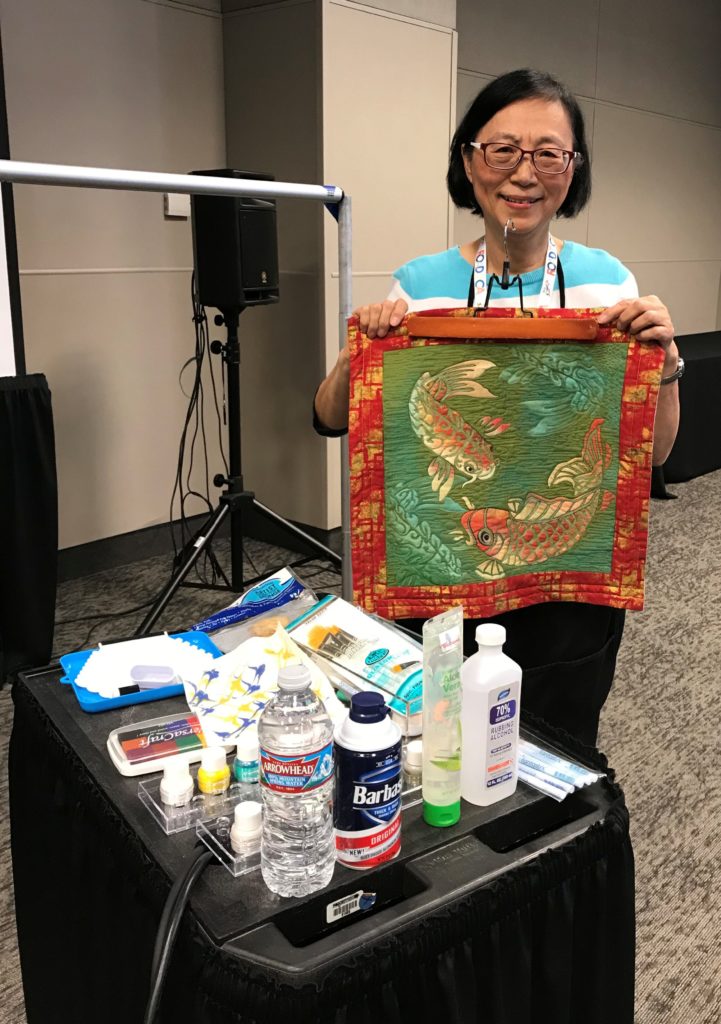 Medium:  Joyce and TSC Designs sells and uses only one kind of ink: Tsukineko. A high quality ink that has been around for over 1,000 years, it is archive quality and child safe. Tsukineko inks come in a ton of colors and can be used on any fabric.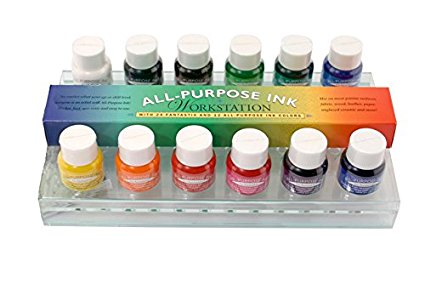 What is the most popular color ink Joyce uses and sells? Champagne Mist. Joyce says that it makes "all the colors shimmery."
A bonus when using Tsukineko inks is that the fabrics don't have to be pre-treated. Just follow the care labels on the fabric and heat set the ink when you are done. Her favorite fabric to use is White Kona Cotton.
Joyce touts to "Never use just ink alone." As she says, "Play with it." Experiment with mixing different colors together. Then, try different mediums to mix along with the ink to create different textures. Some of her favorites are rubbing alcohol and shaving cream.
With the rubbing alcohol, always use 90% Proof, spraying small amounts directly on the fabric before applying the ink to enhance the colors.
Shaving cream can be mixed with the ink and a little water to create a collage pattern.  Joyce recommends the Barbasol brand. It is inexpensive and has "never" failed her.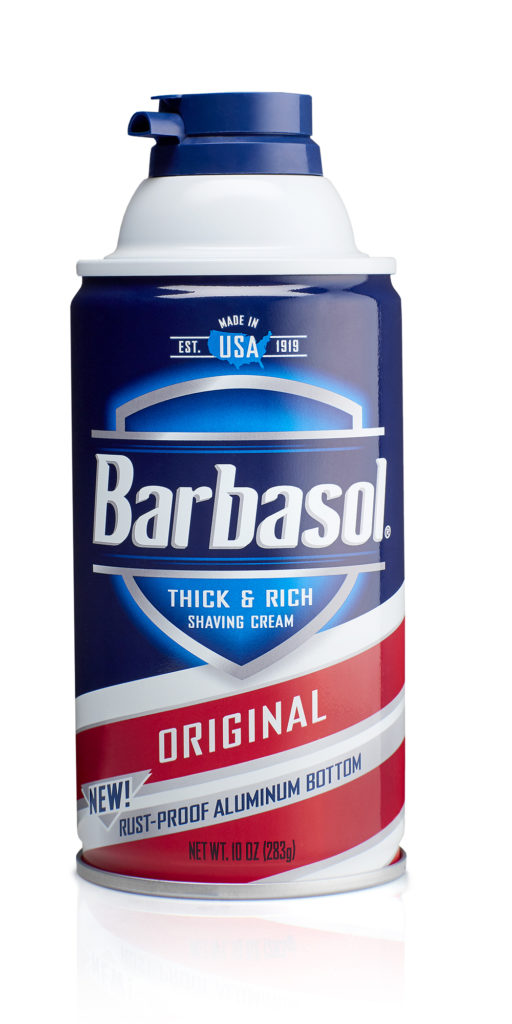 Tools: Joyce and TSC Designs has a large line of brushes to help you get the look and texture you desire. For instance, she carries an alcohol brush that retains both ink and water together to create water color designs. A batik brush has bristles made from man-made leather to create a realistic batik-like overall background. TSC Designs also carries nine different shapes of marbeling tools to help you achieve the precise look you envisioned.
Other common tools can be found at your local Dollar Store like soft paint brushes. Sea sponges also add a nice texture. And Joyce reminds, "Don't forget about your sewing machine's brush!!"
Pattern: There are many sources of pattern designs: fabric, nature, textiles and stencils.  As with the inks, Joyce encourages playing around with stencils: "Don't use them as is." To prevent bleeding when using stencils, apply shaving cream directly to fabric by dabbing it lightly before applying ink to the stencil. 
Why does Joyce spend so much time developing new techniques? Because she firmly believes that everyone needs to "share their passion with the next generation. We have a responsibility to teach the next generation." She wishes there were "48 hours in a day" to create all the new patterns she has in her mind to share.
To learn more about how to use ink, tools and patterns, you can use Joyce's book (with a new edition coming out soon) or go to her website.
]]>