<![CDATA[
Bohin France has been a popular vendor at Road to California for several years.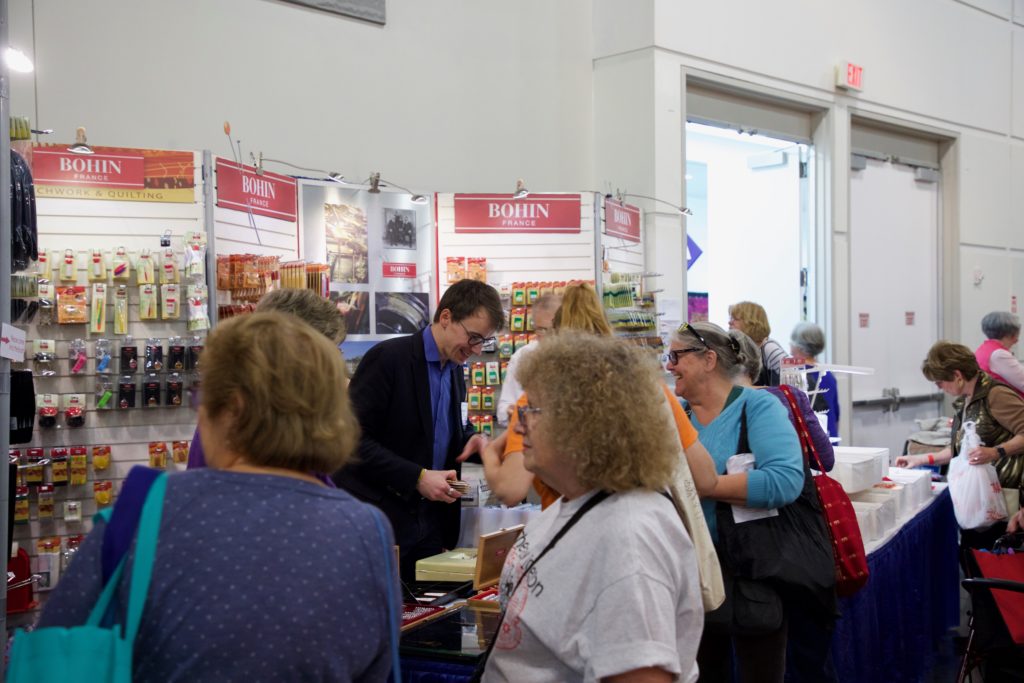 Founded in 1833, Bohin is France's last manufacturer of needles and pins. The company's high standards, knowledge, and experience, have made it a leader in its field. Authentic Murano glass used for their glass-head pins comes from Italy. In addition to needles and pins, Bohin also manufactures Dussaussay Gallier specialty scissors made from stainless steel.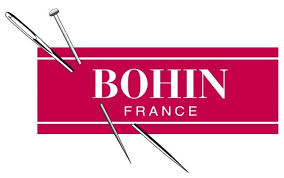 Recently, President and Chairman Didier Vrac, sold the company to Fabien Regnier and his wife, Audrey. This young, dynamic couple are thrilled to take on this new adventure and grow the company.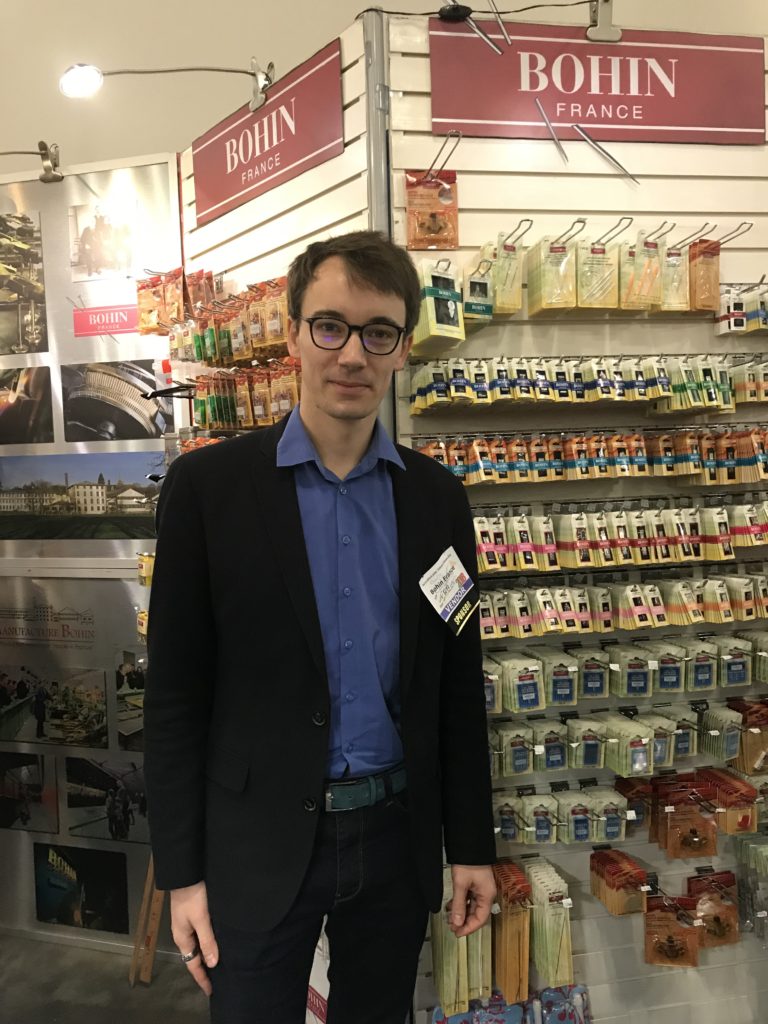 Why would a 33-year-old banker and a 31-year-old employee at Bohin's Museum want to buy the Bohin factory? Because they both love French products and wanted to promote a brand they were familiar with. They feel lucky to own a company that has such a good reputation with consumers. Since investing in Bohin at the end of December, 2017, Fabien and Audrey have poured all their energies into learning the business. They work from 8:30 AM until 6:00 PM every day and then put in an additional 1-2 hours each night. They confer often with Mr. Vrac who is staying on with the company until June, 2018.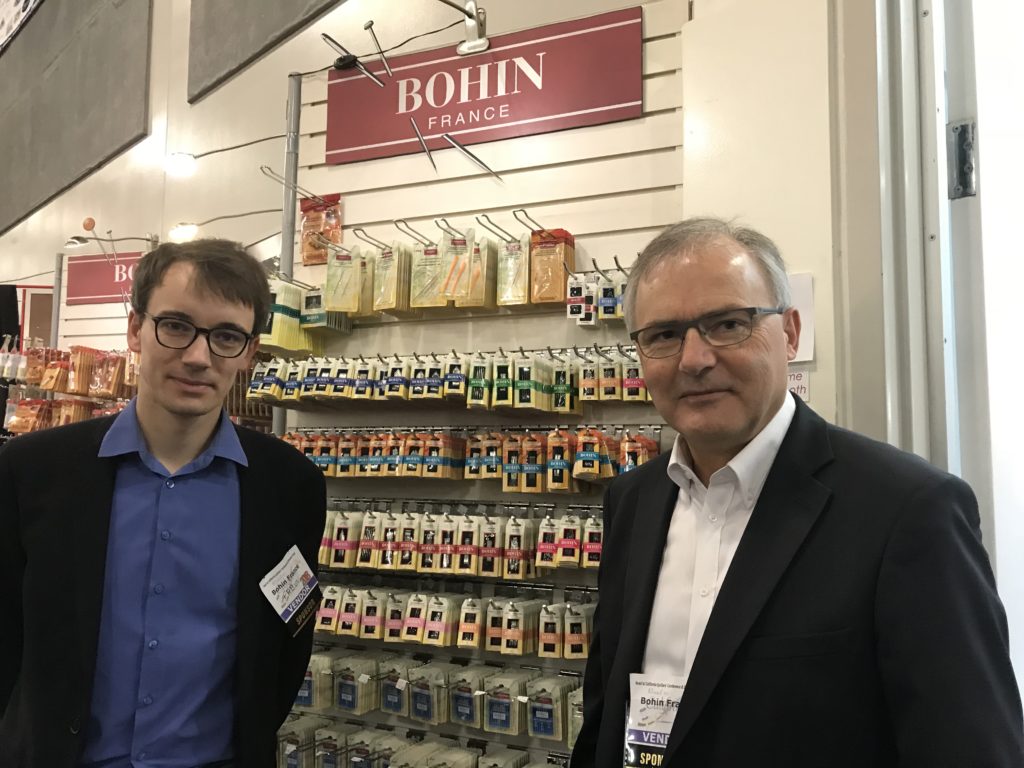 Fabien is responsible for the day to day details of the company. Audrey's role is with communication and marketing, developing the brand. In addition to running their new business venture, Fabien and Audrey are also very busy with their young family. They have three sons, ages 4 years, 21 months and 9 months old!!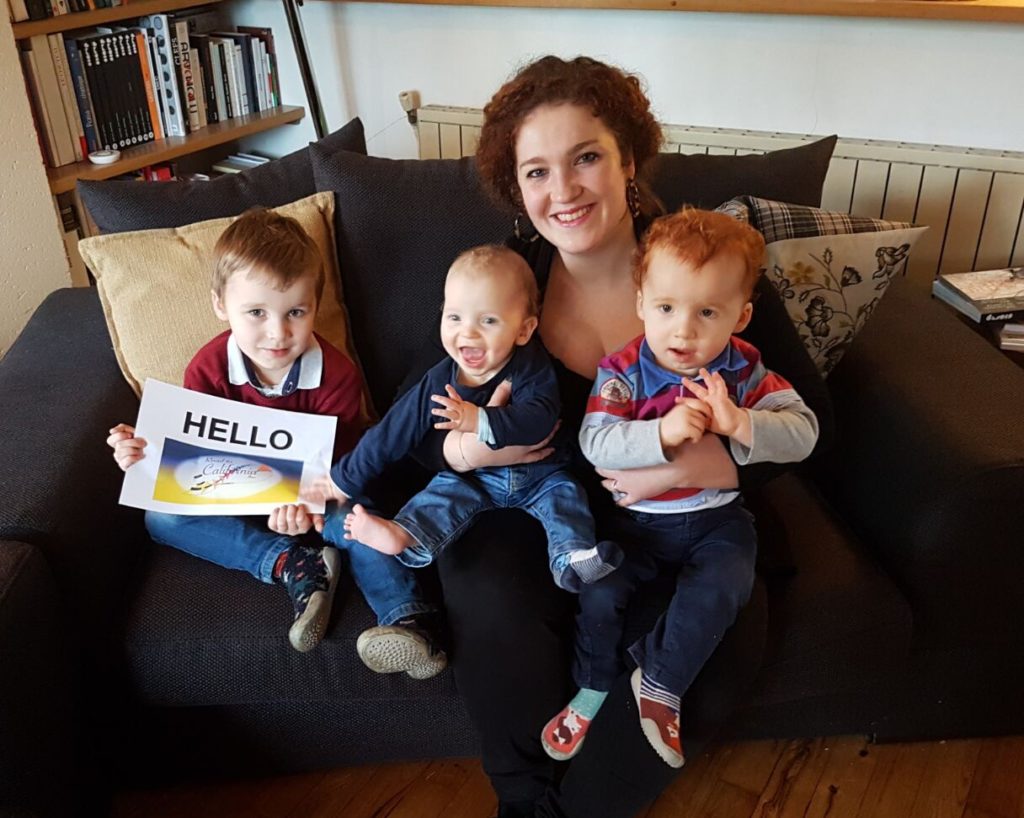 Even though he had only owned the company for two weeks, it was important to Fabien to be at Road 2018. He wanted to talk to customers face-to-face and hear their comments, both good and bad, so that he can get to work on improving Bohin's products and services.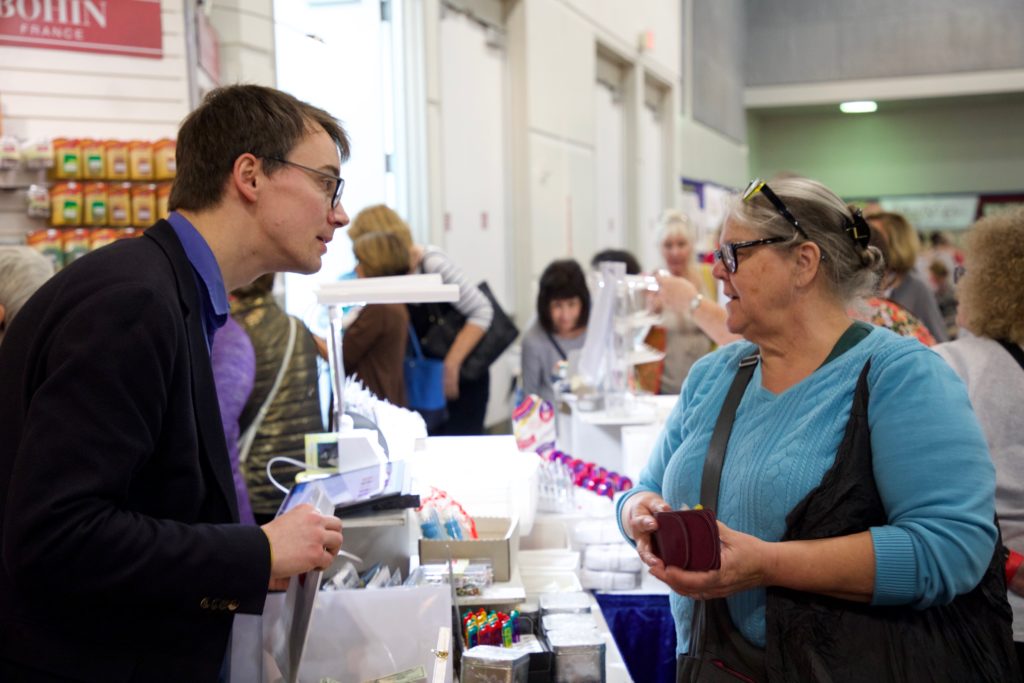 He had only been to California once before when he was a 15-year-old exchange student. Fabien really enjoyed meeting people as he worked in the Bohin booth. At the end of the four days, he felt Road was "a very good first show for me." Fabien said he will definitely be bringing Bohin back to Road in 2019.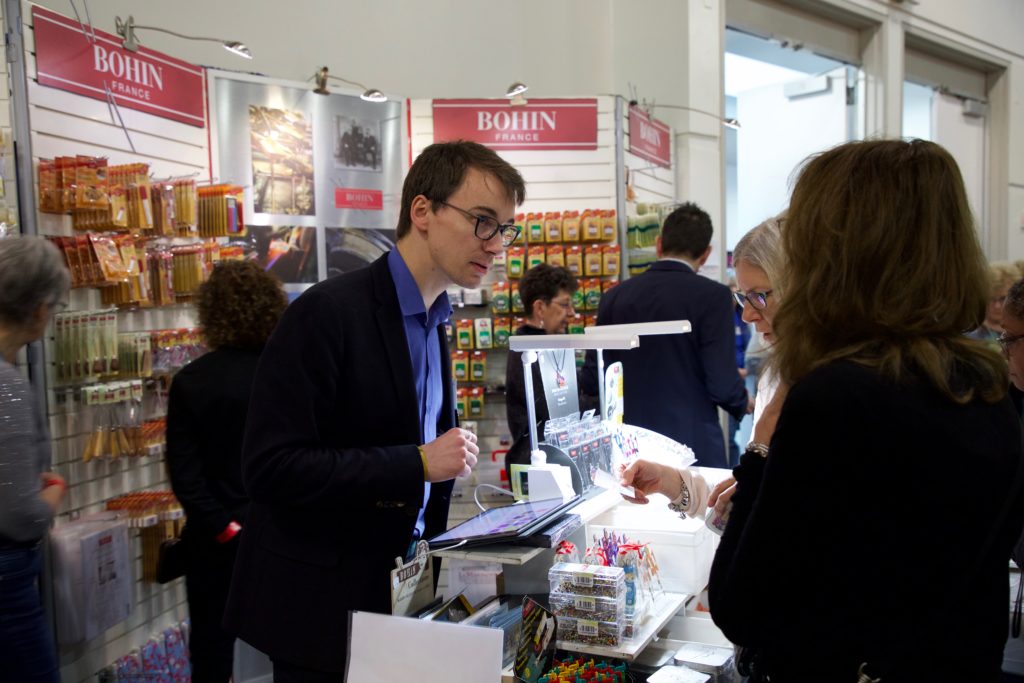 What does Fabien see for the future of Bohin? He is looking forward to improving their current line and adding innovative products based on their customer input. We wish Fabien and Audrey Regnier the best of luck as the new owners of Bohin France. ]]>