<![CDATA[
WonderFil = Thread (and only thread)
WonderFil Specialty Threads offers products that enhance both the quality and appearance of stitching results, as well as expanding embellishment possibilities. They have a diversity of thread weights, textures, finishes, and materials. A family run business based in Canada, their 17 specialty thread lines are distributed in 8 countries: Canada, USA, the United Kingdom, Australia, New Zealand, Norway, Sweden, and Denmark.
They carry several different lines, ranging from 8 – 100 weight, that can be used for any project. All of their cotton based threads  are made only from Egyptian Cotton which is lint free so it doesn't gunk up their customer's machines.  
[caption id="attachment_3125" align="aligncenter" width="646"]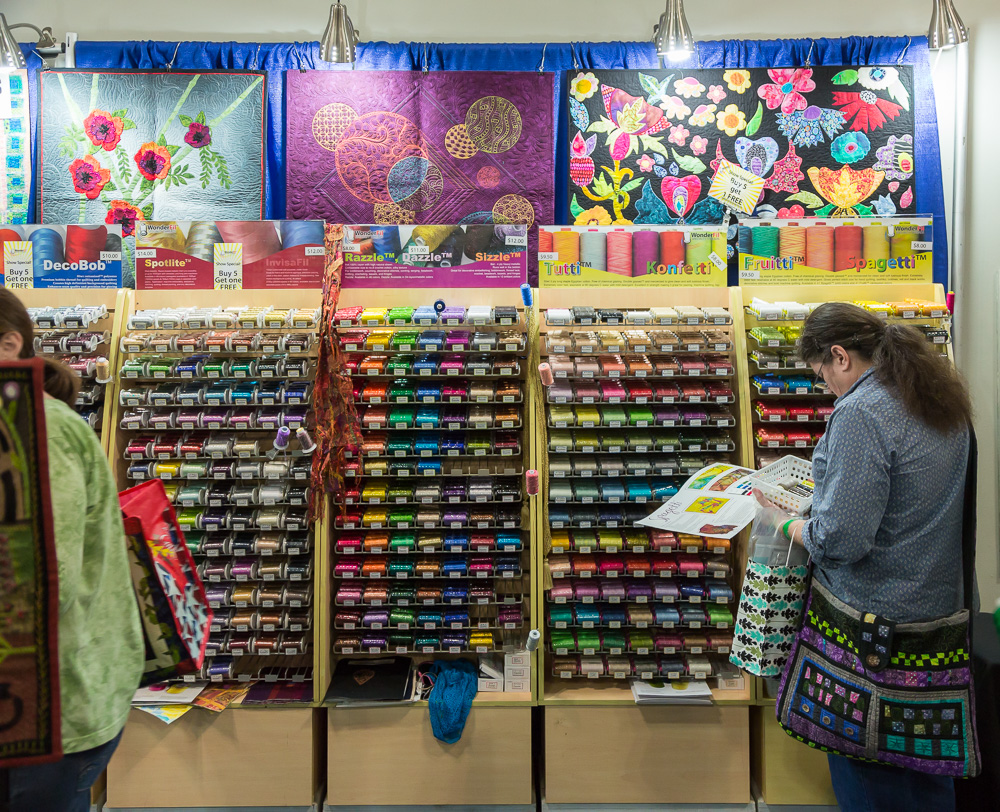 Photo by Gregory Case Photography[/caption]
One of their most popular products lines is InvisaFil, a 100 weight cottonized polyester thread. The number one seller in the United States, Invisafil is available in 60 colors and is a great alternative to fine silk thread. It's unique texture is a result of combining preshrunk cotton with strong, colorfast polyester. It's the perfect thread for all kinds of sewing, including free motion quilting.  
WonderFil prides itself in working with teachers, like Vikki Pignatelli, to create color palettes that coordinate with their projects.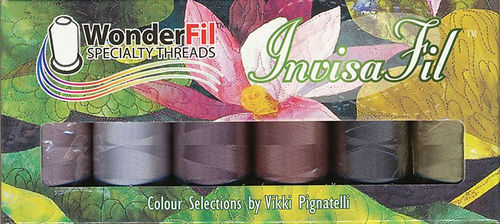 New in 2017 is Wonderfil's partnership with
Sue Sprago
. 
Ellana 
is a wool fabric line combined with 28 weight wool thread that comes in 60 matching colors.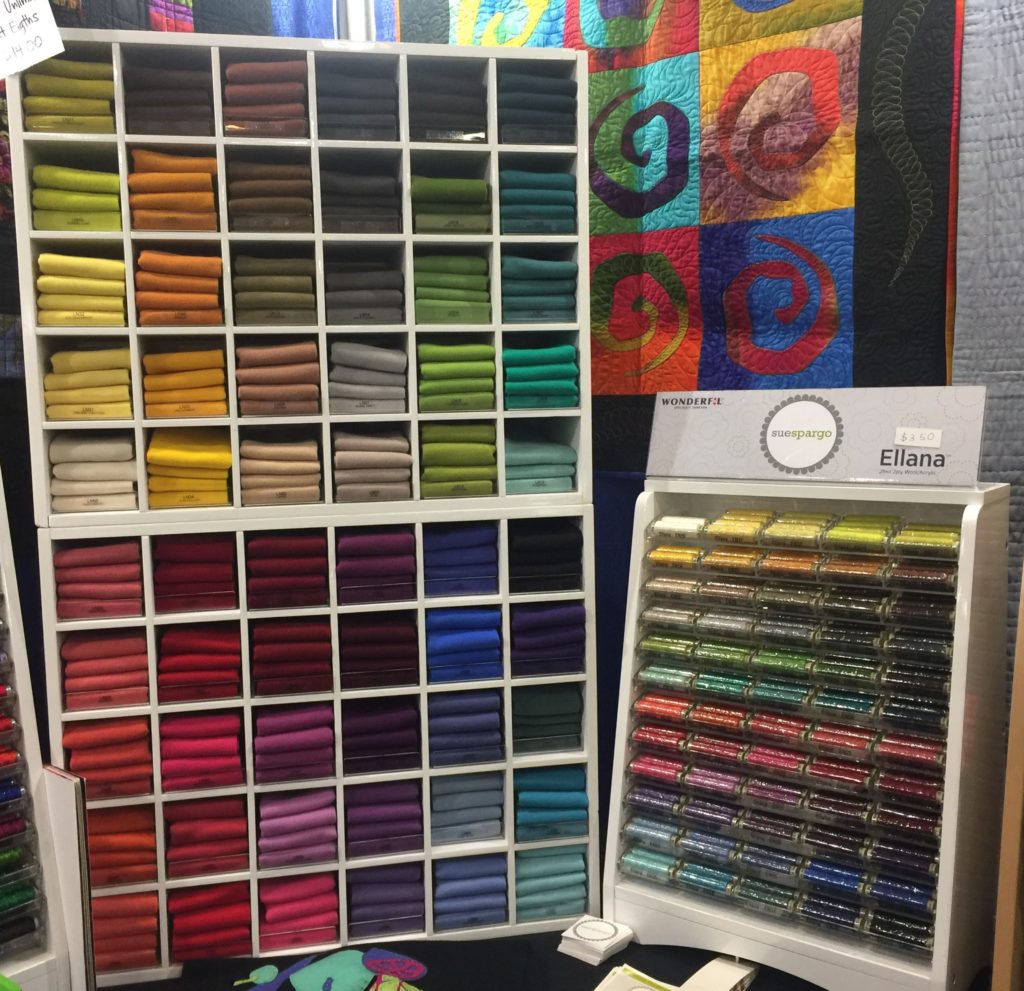 Another line, 
Efina, 
is a lighter weight thread designed for hand quilting .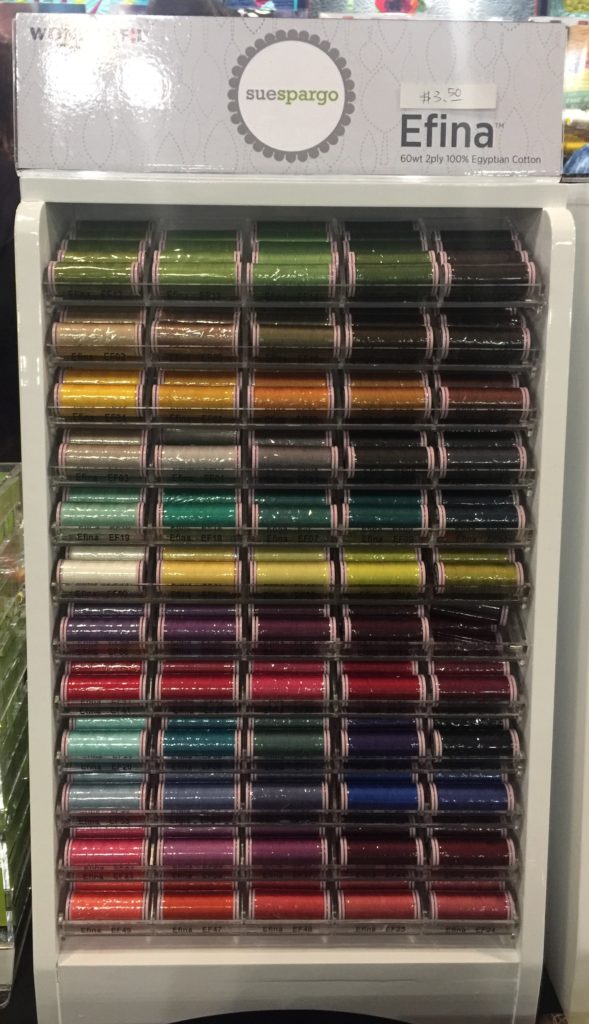 WonderFil is also committed to helping their customers learn how to use their threads. They call this Threaducation. On their website, they offer how-to videos for all their thread lines as well as share contact information for qualified teachers standing by to assist customers in Canada and the United States. 
Road to California 2017 appreciated Wonderfil's employee, Joanne from Edmonton, Alberta, Canada, supporting their philanthropy project, Roadies Give Back. Joanne is had a good friend pass away from Cancer in June, 2016 and appreciated the opportunity to contribute to a worthy cause. "It's always fun whenever quilters get together," remarked Joanne during the event.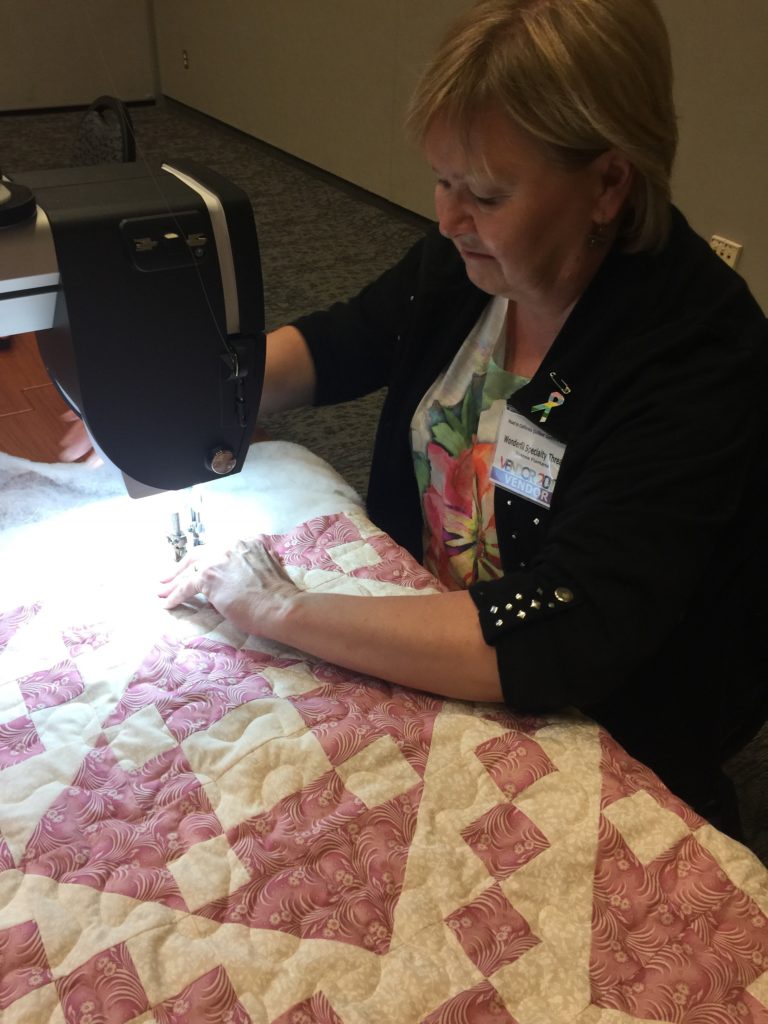 ]]>