Renown Longarm Quilter, Karen Sievert, will be busy at Road to California 2020-25th Anniversary Show as she will be teaching nine classes!!! They include:
Six Partial Day Classes:
8101C – Free Motion Feathers on Monday from 8:30 AM to 11:30 AM

8102C – Trapunto And Shadow Trapunto on Monday from 12:30 PM to 2:00 PM

8201C – Tools Rule! on Tuesday from 8:30 AM to 11:30 AM
8202C – The Finishing Touch on Tuesday from 12:30 PM to 2:00 PM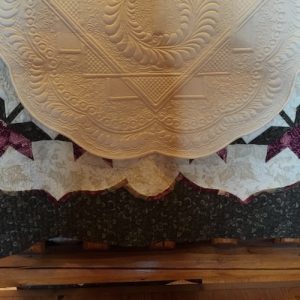 8301C – Beautiful Backgrounds on Wednesday from 8:30 AM to 11:30 AM

8302C – Whole Cloth, A Different Perspective on Wednesday from 12:30 PM to 2:00 PM

Three Full-Day Longarm Quilting Classes
***Students will receive hands-on experience using stand-up Innova longarm machines***
4017N – Beginning Longarm Quilting on Thursday

5017N – Fantastic Feathers on Friday

6016N – Tools Rule! on Saturday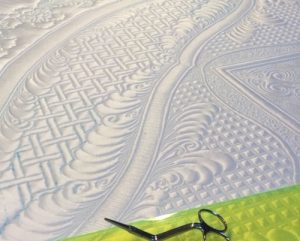 Get to Know Longarm Quilter Karen Sievert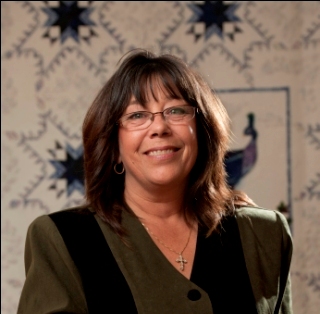 Karen Sievert proves that just because you aren't good with something the first — or the second — or the third time — you try something new, keep working at it and things will eventually turn around.
Karen's path to quilting began with her sister dragging her in to a quilt shop. Her sister told Karen that to quilt, "all you needed to do was sew a straight line." Karen soon learned her sister had told her a lie. Karen tried domestic quilting first. It hurt her shoulders and she wasn't very good at it.
With her tax return in 1998, Karen purchased a longarm machine. Starting out as a longarm quilter, Karen said she was terrible at it and knew that no one would ever pay her to quilt their quilt. So she decided to put some "sweat equity" in to learning how to longarm quilt. She spent a lot of time and effort teaching herself and eventually figured it out, developing her own personal style.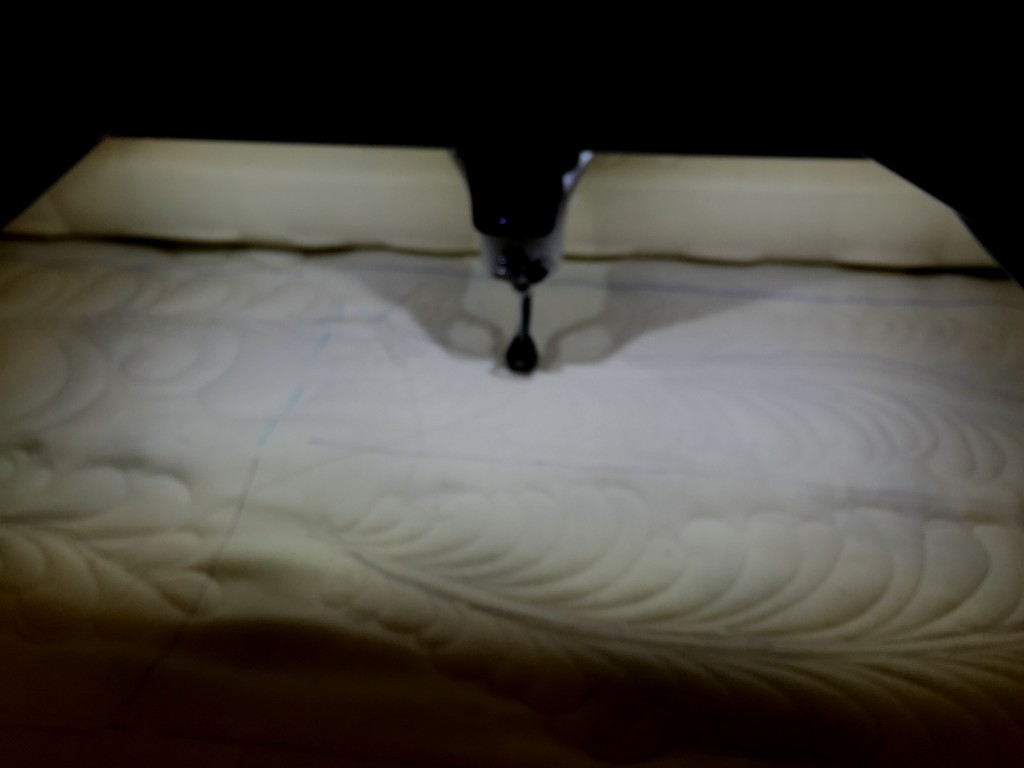 For the first couple of years, she opened a shop/studio that housed her longarm and spent 8 hours a day quilting. When her family moved to the state of Washington in 2000, she did the same thing and had her business there just 2 years before her Navy husband got emergency orders and was transferred to Italy. There wasn't any opportunity for her to sew in Italy, so she put her creative efforts in to designing patterns for domestic machine piecing.
When her family moved back to the states in 2007, Karen worked on her first book, Better Together, that featured her patterns. Since she didn't want to pay anyone to quilt her patterns for the book, she went back to using a longarm machine and spent a lot of time practicing different skill sets to use for the quilts in her book. When she published her second book, Prairie Point Pizzazz in 2011, Karen began to be noticed more for her longarm skills than her pattern making. She soon gave up her domestic piecing and focused solely on teaching longarm quilting which she has been doing ever since.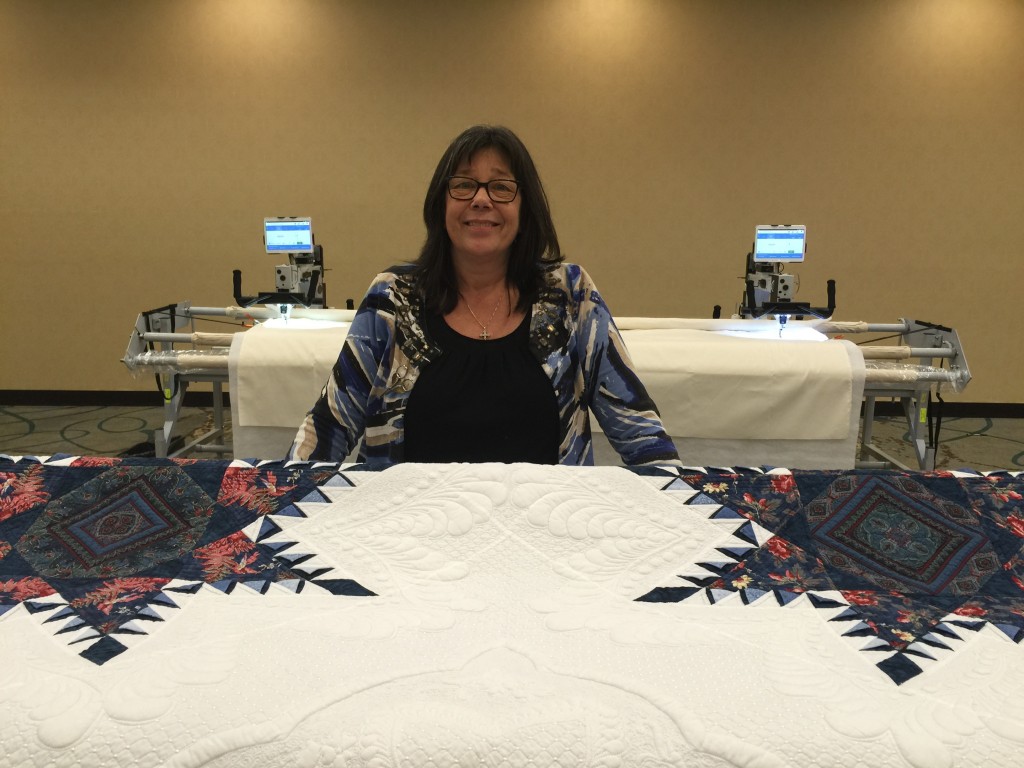 Road 2020 will be longarm quilter Karen Sievert's fourth time teaching at Road to California. What does she like about teaching at Road to California? Making so many friends, seeing the excitement and enthusiasm on her students' faces and getting new ideas from her students that "motivate my own creative juices."
To learn more about Karen and her free motion long arm skills, visit her website.