<![CDATA[
Beth Markel won 1st Place: Innovative, Wall, Pieced for Spring Storm at Road 2016. She received $1,000 from sponsor, Artistic Creative Products.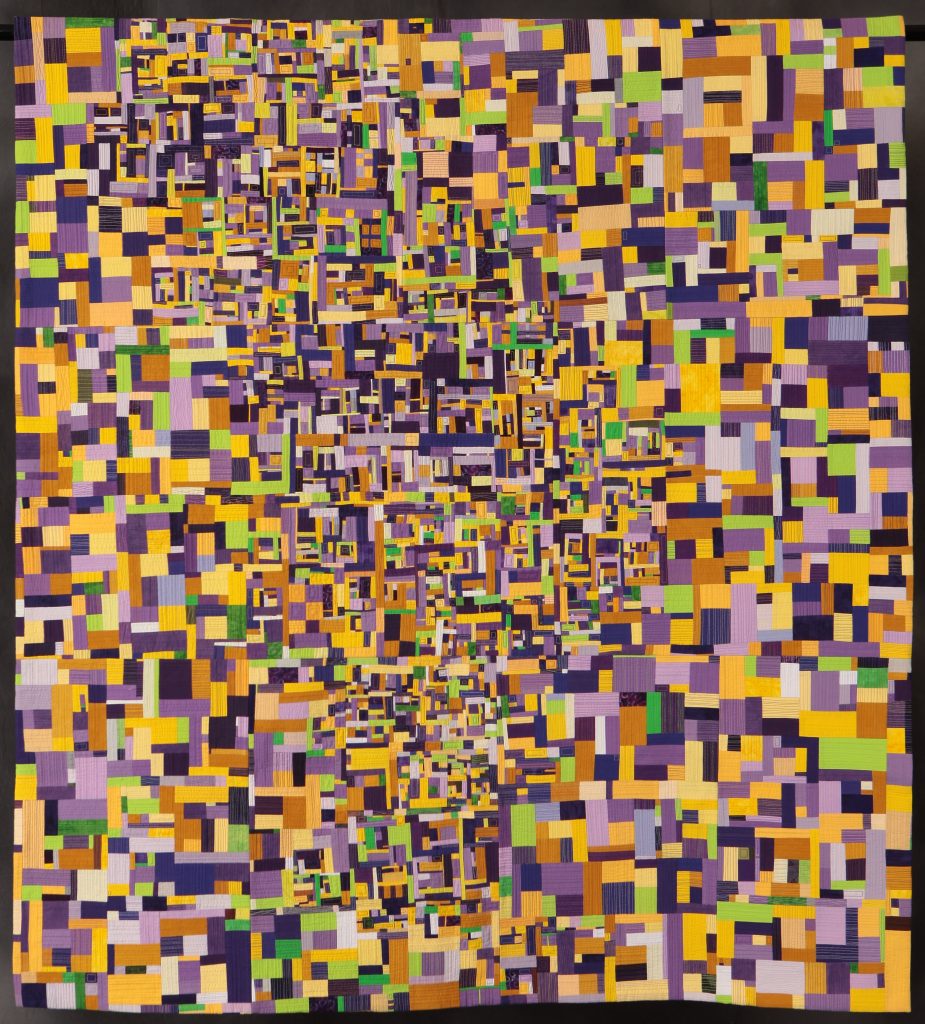 Beth Markel's interest in quilting began when as a little girl, threading needles for her Grandmother Broyles, who lived with her family.  Grandma Broyles was always cutting a quilt, sewing a quilt, and quilting a quilt – 3 quilts in 3 different stages.  Heaven for young Beth was sitting under the quilt frame her father built for her grandmother, practicing her spelling words. While Beth is a 5
th
generation quilter, for a while it didn't look like she would be a part of her family's tradition.  She got discouraged with sewing when her 7th-grade Home Economics teacher commented to Beth, "Stick to cooking, because you can't sew worth a darn."  It wasn't until Beth was 36 years old that she decided to attempt quilting and made her first 9-patch. She has been hooked ever since. [caption id="attachment_4346" align="aligncenter" width="430"]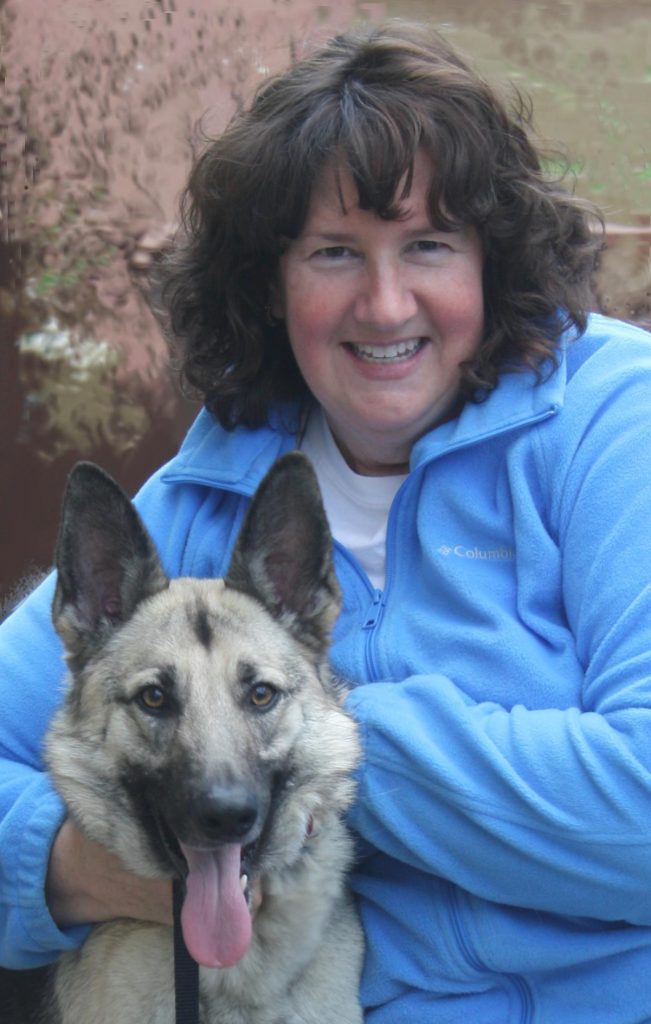 Beth and Sophie[/caption] The inspiration for Beth's winning design came from an experience she had after graduating from college and starting her first job in Boston. She had to travel often to New York City and one sunny morning when she was at a farmer's flower market, a spring storm roared through.  Beth recalls, "Literally, one minute there were purple iris and golden daffodils and crocus, and the next there were purple and yellow petals spinning and whirling through the air." That impression has stayed with her to this day.
Spring Storm
is the first in a series of four seasonal quilts Beth is designing. Beth believes "there are seasons in our lives.  Spring happens when we're young, a little wild, tempestuous, naïve, and turbulent…the beginning of growth.  Evolution.  Storms.  Setbacks.  More growth.  Beauty.  So stand back.  No, literally, stand back!  The only way to see the twister is to stand back a way, then be slowly drawn into the joy that is every single decision, every single choice, and every single piece that together, tell a story." It took Beth almost 14 months to make and quilt
Spring Storm
partly because  the piecing got so tiny (less than ¼" x ¼") and all the seams were ¼."  The quilt has a lot of "stitch in the ditch" as well as quilting in individual squares.  All of the threads were tied-off and hidden because she used her regular sewing machine, a Bernina 300, to do the quilting.  Because of the basis of the piece, Beth wanted to give voice to each individual piece of the pattern.  And while her choice was "tedious and wildly time-consuming," Beth says it was "worth the effort in the end." Persistence is what Beth says she learned the most from
Spring Storm.
 When she decided to start the 4-Seasons series based on her life, she knew she had something specific to say.  Her youth was fairly wild, and she was constantly straining against where others wanted to pigeon-hole her.  Beth has realized that growth begins "when we're honest with ourselves, regardless of what anybody else thinks about us." 
Spring Storm
actually began as a 9-patch and then a 16-patch, hearkening back to her first quilt – with determination to say something new. When Beth heard she had won first place, she was "speechless surprised." She used some of her prize money to enroll in a writing class to help her with her blog. The rest of her winnings was spent on more fabric. Where does Beth go from here? She is currently working on her second piece of her series, a summer themed design, which is up to 5,000 small pieces at this point. She has a "fun & interesting" trunk show which she presents to quilt guilds, as well as teaches 1, 3 and 5-day workshops. Two of her quilts are currently hanging in the
National Quilt Museum
as part of the book,
"Art Quilts of the Midwest"
by Linzee McCray. [caption id="attachment_4348" align="aligncenter" width="453"]
Thumbs InVinoVeritas by Beth Markel[/caption] Another two of her quilts are part of the exhibit,
"Circular Abstractions:  Bull's Eye Quilts"
curated by Nancy Crow, which opened in August, 2016  at the
Muskegon Museum of Art.
 She continues to write on her blog, discussing everything from long-arm quilting to what happens when a quilter passes away with unfinished projects. Beth's quilting interests are many, varying from applique, fabric painting, indigo, and fabric dying to thread painting and using Shiva sticks. Whatever she is working on, Beth remains steady with her "persistence in fine-tuning her voice, breaking down walls between groups of artists, and making textiles relevant to people who only see "quilts" as worn-out bedspreads their grandmothers made…grateful & joyfully!" To learn more about Beth Markel and her work, please visit her
website
. ]]>