<![CDATA[
Did you know Jodi Barrows has authored three quilt-themed novels and 26 quilt pattern books?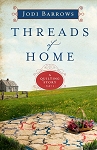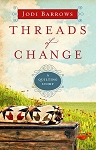 Her novels take place during the 1856-time period and is based on her own family. Since she enjoys the 1800's, she likes to look at fabrics, clothing, museums, antiques, homes – just about everything that comes from that time period. She also spends a considerable amount of her professional time giving lectures on women and quilting. In addition to being an author, Jodi's quilts have appeared in numerous publications and she has been a guest on several television programs.
Did you know Jodi Barrows started her company Square in a Square® over 25 years ago as a way to promote her own quilt technique and tools?
Jodi says "that one tool does all triangle units and all of them can be done in any size." During Jodi's early days of quilting, she felt that "cutting out templates one at a time and putting them back together always seemed like a big waste of time.  My grandmother always did multiple projects at the same time similar to today's modern strip piecing techniques.  So it was natural for me to realize that there has to be a better way to produce triangle units without all of the hassle.  Doing, quilt biology, I was able to dissect the units in my head and it started my way of thinking that lead to the Square in a Square piecing technique."
In her booth at Road 2018, Jodi will be featuring 
Square in a Square®
books, rulers, patterns, fabric, fabric kits and education.  In addition to everything 
Square in a Square®
, she will also have her newest novel,
Threads of Courage
, to go along with her two others.  Plus, being a fabric designer, she will feature her latest fabric collection complete with quilts made from the new designs.
Did you know Jodi Barrows has been teaching quilting classes for over 24 years?
Jodi has a family history of quilting. She "really got in to piecing" at her local church attending an outreach class that combined bible study with quilting. Jodi will be teaching 2 classes at Road 2018: On Monday, 
1001C  Square in a Square (Concentrating on Square)
and on Tuesday, 
2001C  Square in a Square (Concentrating on Diamond)
What does Jodi enjoy most about teaching? The "thrill" of seeing "the student when that lightbulb moment" happens; when they first see "the unlimited possibilities" of her teaching.  Jodi says that she likes to inspire her students to realize that they can achieve projects that they never thought possible. In her classes, Jodi likes to
"teach knowledge"
— something that the student can still have long after the class is over. Instead of taking home an unfinished project (UFO), Jodi refers that her students take home information and knowledge which provide motivation for the student to keep sewing and working on projects.
Did you know Jodi Barrow's best quilting tip has to do with a sewing machine?
"When doing any sewing, including quilting, always keep a "runner" in your sewing machine.  Our sewing machines are happier when they have fabric in them, so always put your "runner" in before you clip off or take your project off of the machine.  I teach this in every class and it doesn't take long to convince the student of its value.  Give it a try."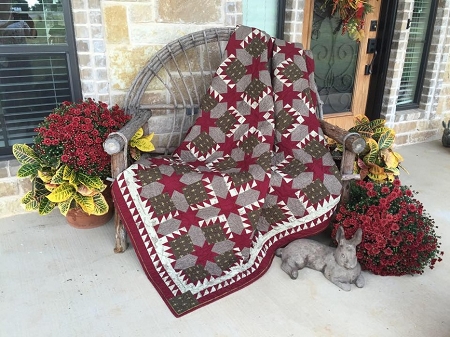 To learn more about Jodi and her books, her company, and her teaching,  please visit her
website.
]]>