<![CDATA[A Midwest business, Traditional Primitives is looking forward to coming to beautiful Southern California in January to share their products with the guests at Road to California.

Owner Missie Carpenter alternated between two hobbies in the 80's: quilting and English smocking. In the mid-90's, she became totally devoted to her quilting, enjoying small stitching groups in the towns she has lived in across the Midwest. Traditional Primitives began when, out of necessity, Missie created an original tote for carrying sewing supplies. Her family's pup, Ginger, loved to find sewing goodies in her basket and chew on them; everything from leather thimbles to spools of thread and even some of the fabric she was sewing with.  Thanks to Ginger, the Sewing Bee Binder, a zip up tote for sewing supplies, was created.  When Missie took the binder to sewing groups and quilt shops, people began asking her for the pattern.  Those requests started a "very tiny business" which grew to her larger business today. Traditional Primitives offers not only original patterns for quilting, punchneedle and wool appliqué', but also some original notions that make English Paper Piecing "so much more precise and quick."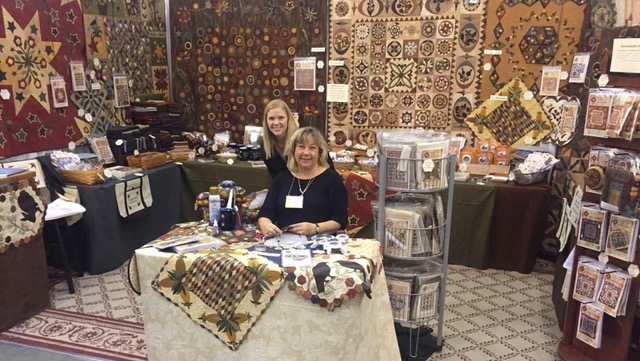 What does Missie like most about her business? Sharing her technique for basting English Paper Piecing (and applique') with starch and the notions that make it work so great.  Missie says she "loves sharing this technique with anyone who WANTS to enjoy EPP, but STRUGGLES with the basting.  It's FUN to see them enjoy EPP due to this technique and the notions I've created for this purpose." What will Road 2018 guests be able to find at the Traditional Primitives booth?  "Lots of eye candy for those who love traditional quilts with a touch of primitive style." Traditional Primitives works with both reproduction and traditional fabrics along with wools, adding the primitive touch. They also will be offering original punchneedle designs, wool appliqué and lots of English Paper Pieced designs along with their notions.  Items such as The Starch Brush, Fingertip Stiletto, Premium Freezer Paper and Hexie Shaped Pressing Mats.  Demonstrations will be offered throughout the show.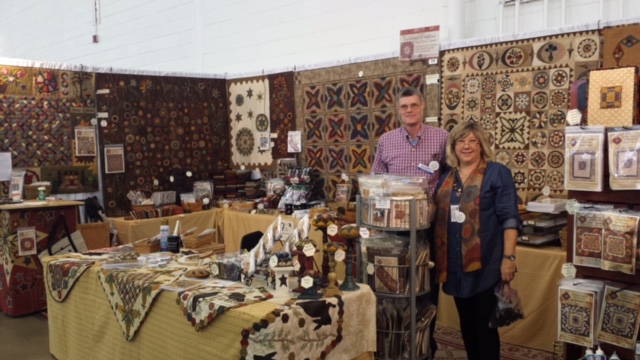 To learn more about Traditional Primitive, please visit their website. ]]>
Tags: Fingertip Stiletto, Hexie Shaped Pressing Mats, Missy Carpenter, Punchneedle, Quilt Vendor, Sewing Bee Binder, The Starch Brush, Traditional Primitives, Wool Applique