<![CDATA[Marie-Claude Picon-Iperti is an expert with blending the beauty of antique quilts with the simplicity of primitive stitchery. She is known in France for her talent of combining fabric prints, colors, and textures to create her version of the popular French country-farmhouse look. She thoroughly enjoys sharing her country's quilting heritage.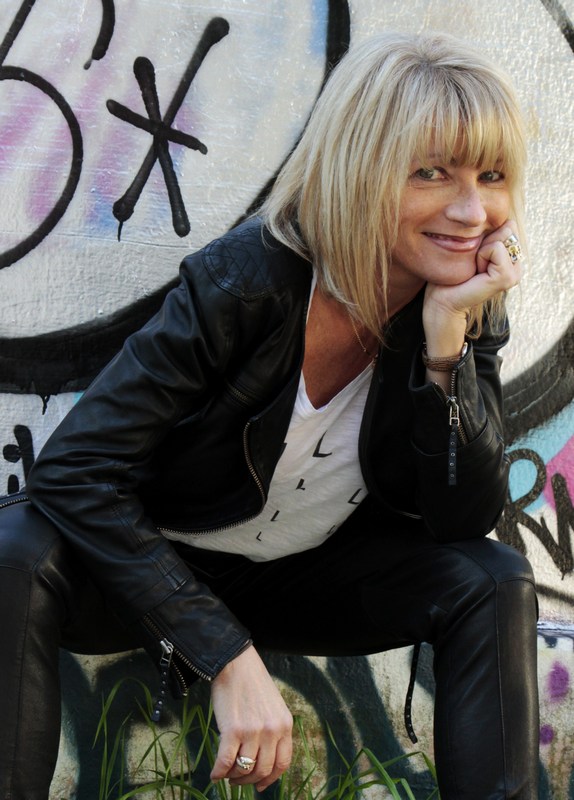 Marie also has a strong love for America. It stems from her father's experience of meeting a U.S. soldier during World War II. Her father was just 13 years old, living in South Africa. The soldier gave her father a ring to remember him and America by. Knowing the story, Marie had wanted to come to the U.S. ever since she was a little girl. In all, she has visited America 20 times. Quilt Market in October, 2017 was Marie-Claude's first foray into the United States retail quilting community. After that successful show, she sent her fabrics and quilts back to France. Then, she found out six weeks before Road to California, that a booth was available. It would have been too expensive to ship everything back to the States, so she had to become creative in introducing her product line at the show. That's when she came up with the idea to have miniature versions of her projects, packaging them in small wooden boxes.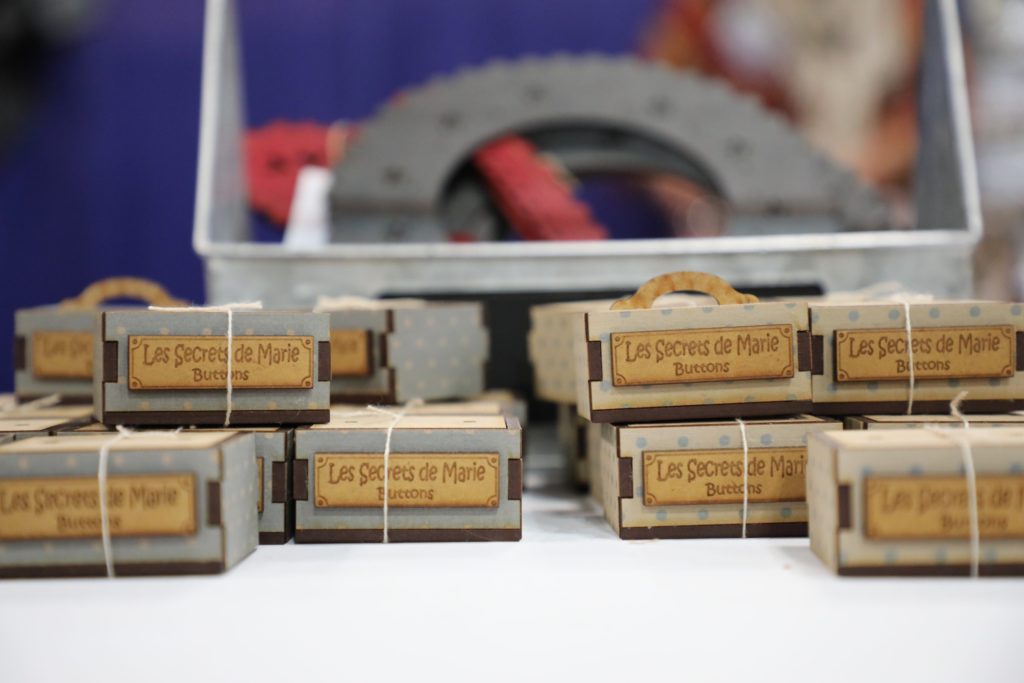 Her clever idea soon proved extremely popular and was a real hit with conference goers.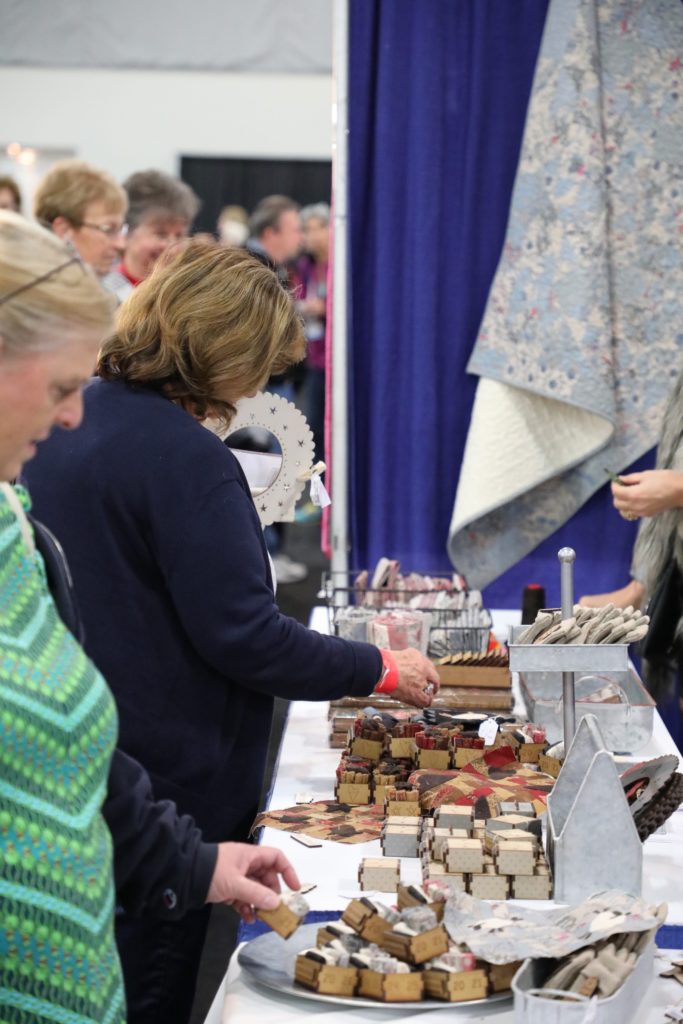 Marie personally made everything in her booth. All of the materials contained in the Les Secrets de Marie boxes featured French artisans and French products.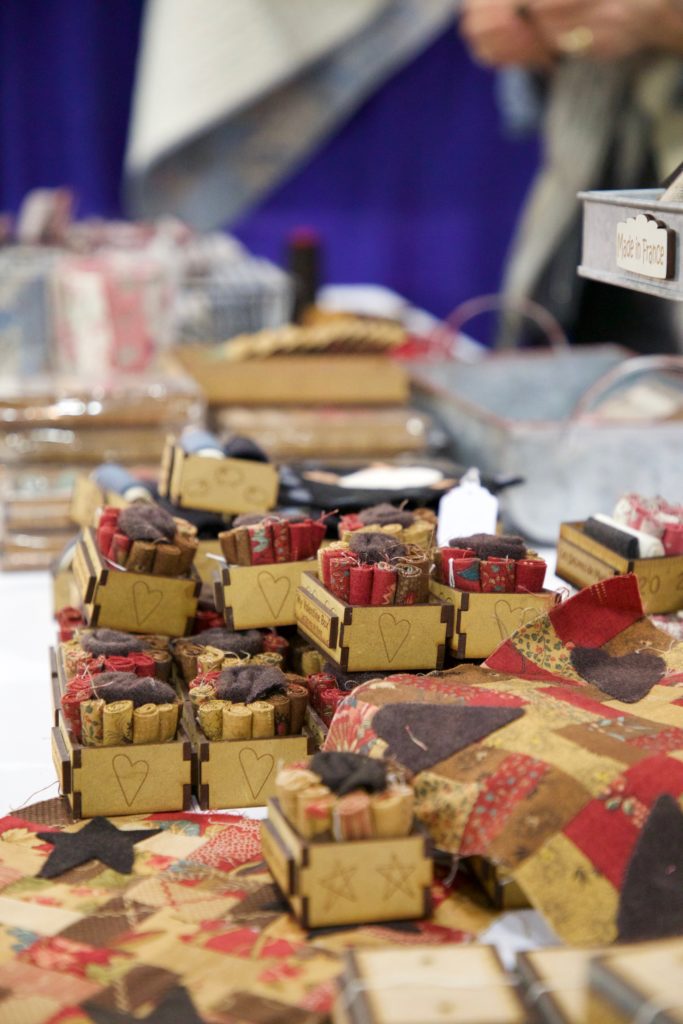 In addition to her business selling and showing French Farmhouse quilts and designs, Marie also organizes tours for French quilters. Her first book, French Farmhouse-Quilts with Rustic Simplicity, will be available from Martingale Press in May, 2018.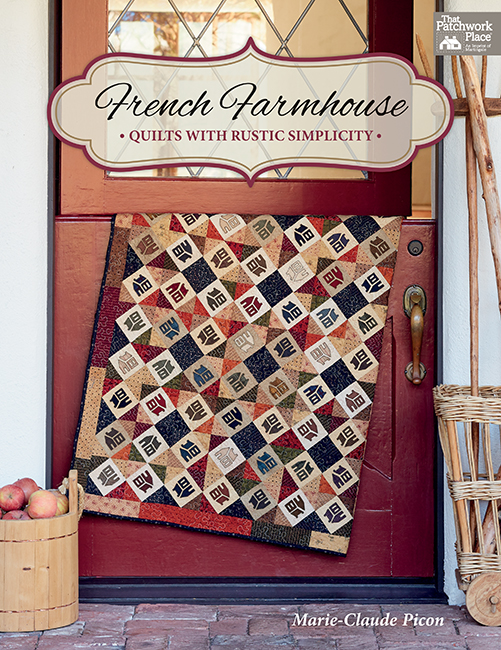 Marie thoroughly enjoyed her time at Road 2018 and thought the experience was "just wonderful." ]]>
Tags: French Farmhouse Design, French Farmhouse Quilts, Les Secrets de Marie, Marie-Claude Picon-Iperti, Martingale Press