<![CDATA[At Road to California, one of the top prizes in the quilt contest is chosen by the Director of the show, Matt Reese. Because he has a Bachelor's Degree in Tuba Performance from California State University, Long Beach, in the past, he was partial to choosing quilts with a music theme like last year's, Yuja made by Linda C. Anderson.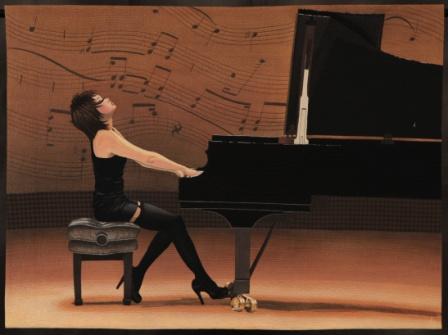 For 2018, Matt left his music roots behind and chose Marilyn Badger's Champagne SuperNova. Marilyn received $5,000 from Sponsor, Moore's Sewing Center.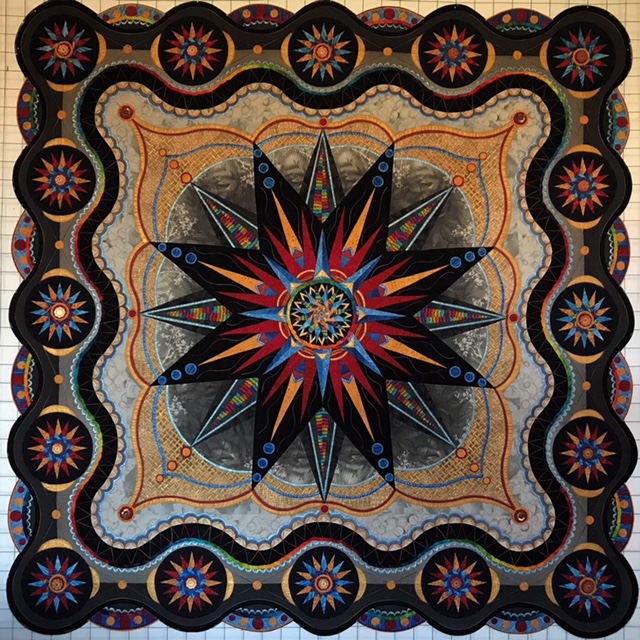 Marilyn is an accomplished, multi-award-winning quilter. She was Road's last Featured Artist, chosen for that honor in 2017. How did Marilyn start out in quilting? Reading the first edition of Quilter's Newsletter Magazine in the 1970's!! At the time, she and her husband were living on a boat and didn't have much room for sewing equipment so she hand pieced a design she saw in the magazine. As she finished the blocks, she would send them to her mother in Tennessee and her church group hand quilted them. Known for her unique quilt designs, Champagne SuperNova was another Marilyn Badger original. Star Quilts had always been a favorite of Marilyn's. This quilt evolved from her desire to make a hand embroidered, embellished, red and black quilt. The black gradated fabric was the first purchase for the quilt. Marilyn added the fireworks because as she explained, "What's an exploding star without a few fireworks in the background?!" After the quilting, when she added the paint, the quilt went from a silverier look to gold. Thus why she chose the name, Champagne SuperNova. Marilyn confided, "The gold theme sort of popped out unexpectedly."  It took Marilyn 9 months to make the quilt. She finished it right before the entries were due to Road.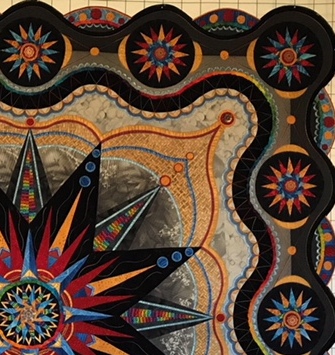 In January, she was packing to come to the show when she decided to look at her emails one more time before going to bed. It was then that she saw Road's name in the sender box. What was her reaction when she won? "My heart was beating a little faster than normal when I read the part that said 'Congratulations.' Then I read on and saw where it had won Director's Choice and $5,000. I was totally thrilled and said a big silent thanks to Matt for choosing my quilt!!" Marilyn hasn't decided yet what she is going to do with her prize money. Maybe put it "towards my dream car." She is already ready to put her next quilt on the quilting machine and is hoping it will be ready by Road's next entry deadline. We will definitely be watching out for it!! Follow Marilyn on Facebook to learn more about her quilting adventures. ]]>
Tags: Director's Choice, Featured Artist, Marilyn Badger, Matt Reese, Moore's Sewing Center