<![CDATA[As you may have seen, our new website is a true upgrade from our previous system. In sticking to our theme of improving our online presence – we have completely re-written our Online Registration Portal! We took some of the good things from the old system, modernized them and re-wrote them completely! Now I know change is sometimes difficult – however our team has spent a great deal of time and energy to make this registration change as seamless as possible. First – your account data from our prior system TRANSFERRED, meaning that your same login email address and password is used on the new system!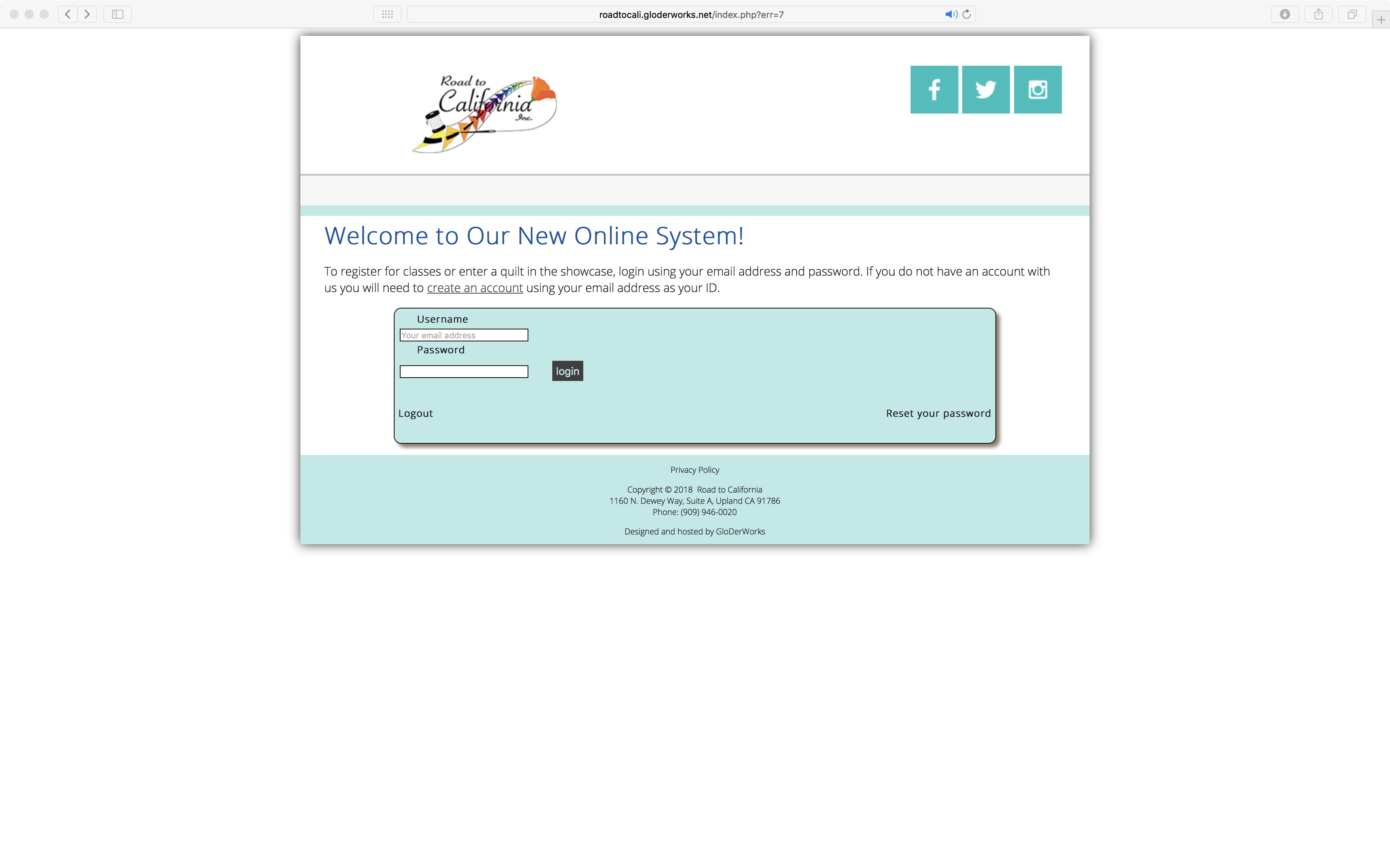 Now is a great time to check your account credentials! Go to https://online.roadtocalifornia.com to check your email address and password. If you're concerned that your email address or password doesn't work, please email us at info@roadtocalifornia.com. If you forgot your password, don't worry. We've got you covered! Click on Reset your Password. Fill out the required information. Don't forget – we've included helpful requirements on your password.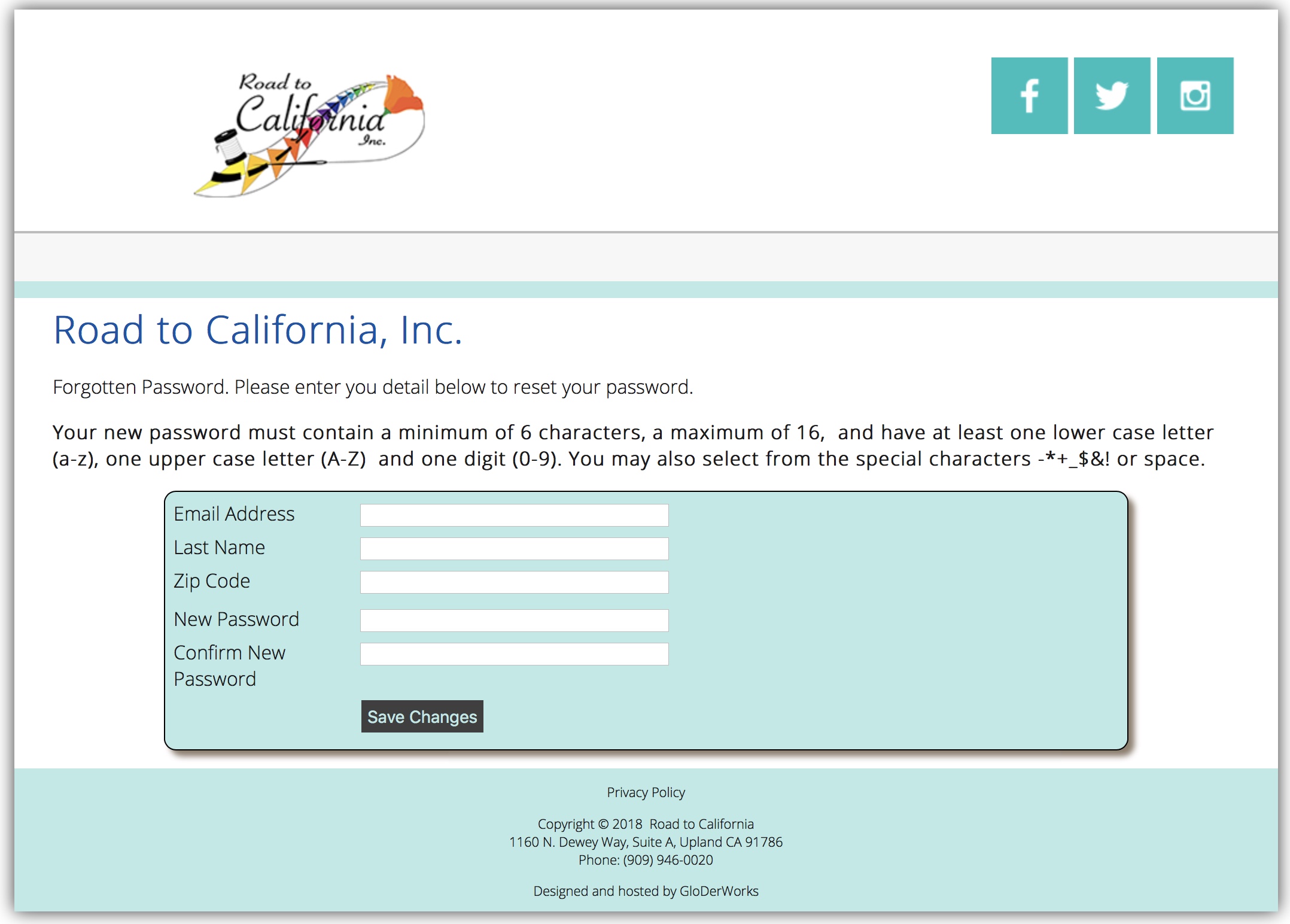 Once you've logged in, you'll see a Welcome Message, ROAD2019 and some other items on the top bar. Your bar won't look exactly like mine, but you get the picture. Go to ROAD2019 – and register. Click on Register to get taken to the Class Registration.

Look kind of familiar? Yes – we thought so too! Although it looks familiar – let me guarantee you – it operates completely differently. Rather than using an outdated Drag and Drop system that does not work on smart phones or tablets, we've re-imagined the registration page to work well on mobile devices. Once you find a class you want, click on Add to Cart. Just like you're used to, the registration automatically shows up when you've added a class to your cart. Under Select a Date to View Class Schedule, you'll be able to change the date. Once you've added a class to your cart, only classes that do not conflict will appear on the schedule. One note – if the class you're trying to add is full, the form will say ADD TO WAIT LIST. There is no charge for the wait list, however, you cannot be on a wait list and registered in a class on the same date.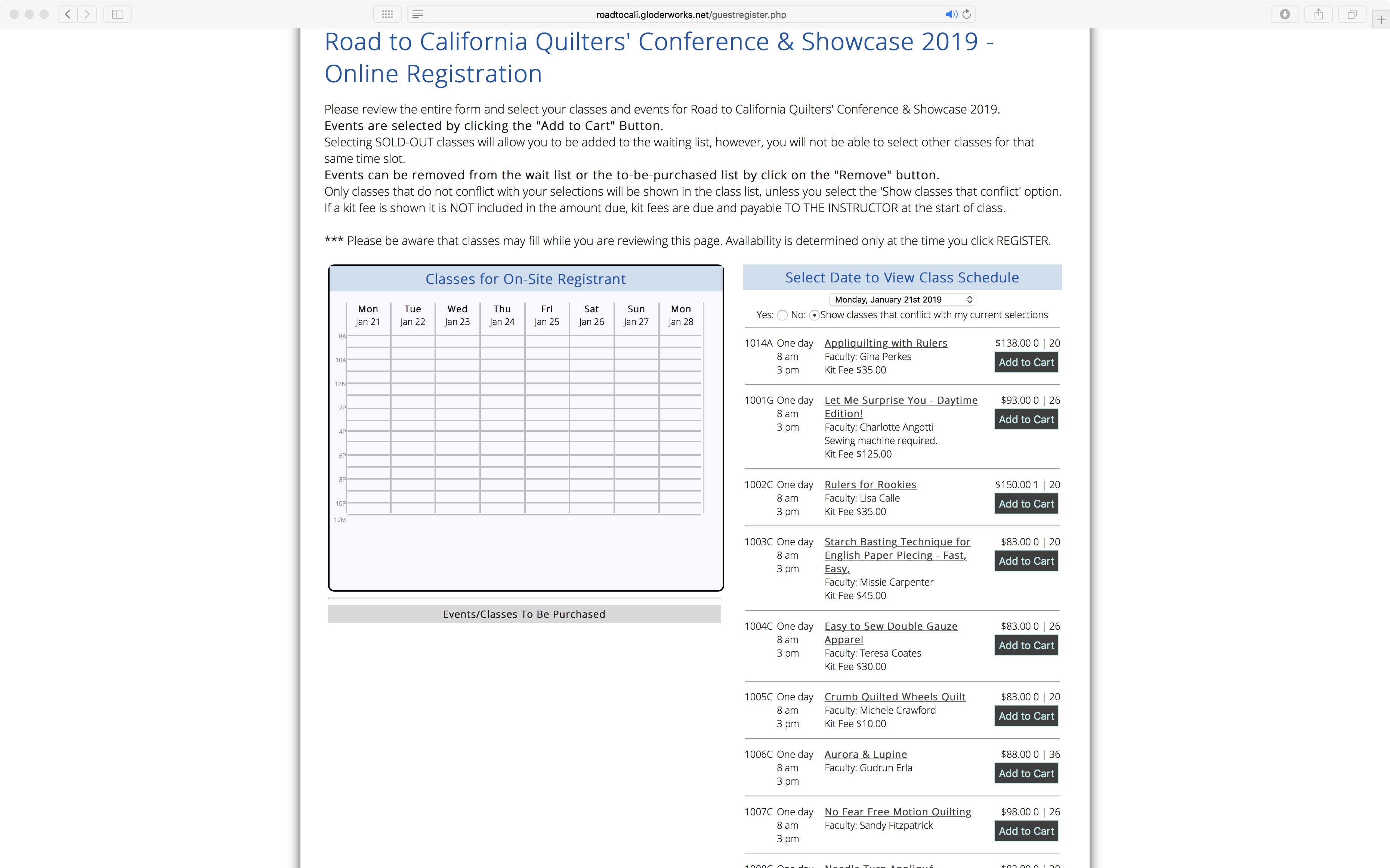 Change your mind about a class? Before you complete your payment, you can click Remove, and the class will be removed from your shopping cart. Simple as that! Once you've made your choices, enter your credit card and billing information and Click Register!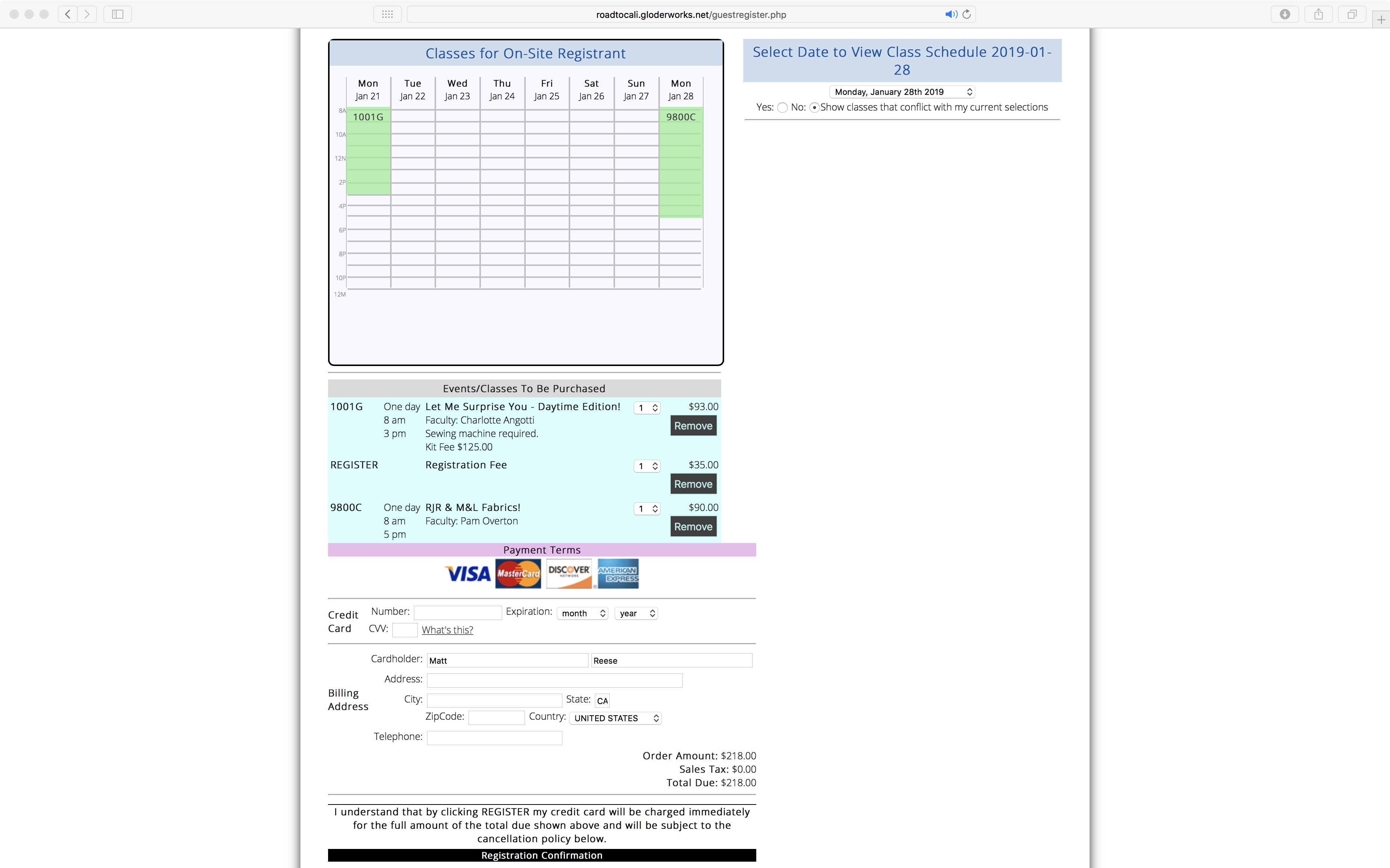 You'll receive an email from us once you have successfully registered. Like our last system, this one is automated, meaning when you click REGISTER, you are automatically registered. Registration starts on July 14 at 8 AM. We will be in the office during this time to provide email support only. – Matt]]>