<![CDATA[Road to California would not be the premier consumer quilt show that it is without our  quilt show sponsors. "Our quilt show sponsors are what keeps us competitive," shared Show Owner, Matt Reese. Because of their generous support, Road continues to attract the industry's finest entrants, teachers and vendors which are enjoyed by the thousands of our guests that attend our event. Road 2018 has six Emerald Sponsors. To be at this second level of sponsorship, (our platinum sponsor, Gammill, is the highest level), an organization donates $5,000. Their generous contribution goes toward prize money for the quilt show contest as well as help fund other aspects of the event. Each Emerald Sponsor also has a vendor booth on the main floor. A new Emerald Sponsor for 2019 is Olfa North America. We're especially excited to have them as one of our quilt show sponsors because Olfa will be celebrating the 40th Anniversary of the invention of the rotary cutter. Olfa North America will be sponsoring the Outstanding Modern Quilt Category and the Elvis Quilts Special Exhibit.
Other Road 2019 Quilt Show Emerald Sponsors include: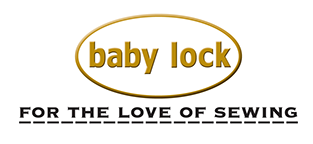 Babylock  has been dedicated to the love of sewing for over 40 years by creating machines for sewing, embroidery, quilting and serging – all with ease-of-use, high quality and a touch of elegance. In addition to easy-to-thread sergers and machines for sewers of any level, Baby Lock enhances the love of sewing with an extensive line of sewing supplies including feet, accessories, software and stabilizer. A family business with headquarters in St. Louis, Missouri, all Baby Lock machines and products are sold exclusively through Independent Authorized Baby Lock Retailers that can be found throughout the United States and Canada.  Babylock products are never sold online. The Best Domestic Quilt and Best Longarm Quilt categories are sponsored by Babylock.
Teachers whose students will be using Babylock machines in their classes include Gudrun Erla, Linda Hahn, and Linda Sullivan. 
Handi Quilter makes a reliable, low-maintenance longarm quilting machine. Its innovative technology and quality engineering provide the functionality that quilters demand along with the smoothest stitch in the industry. Every machine is backed by their trusted HQ warranty. They have over 300 trained HQ local retailers, plus offer HQ customer service, education, and technical support. They will be providing machines for classes taught by Mary Beth Krapil, David Taylor and Linda Gosselin. Handi Quilter is the quilt show sponsors for the Outstanding Artistry category.
Janome's mission is to produce machines which inspire creativity and innovation, yet are simple to use. In Japanese, the word Janome (pronounced Ja-NO-me) means "eye of the snake." The company earned the name in the 1920s when founder Yosaku Ose, a pioneer in Japanese sewing manufacturing, began to use a round metal bobbin system instead of the traditional long shuttle. The Japanese thought the new round bobbin looked like a snake's eye, and from the innovative design, a name was born.
Janome
products have been at the cutting edge of sewing technology since the earliest days of their founding. They were the first to develop a computerized machine for home use (the Memory 7, in 1979), the first to offer professional style embroidery to the home market (the Memory Craft 8000, in 1990) and the first to offer a long-arm quilting machine for home use (the Memory Craft 6500P, in 2003). Today, their flagship model, the Horizon Memory Craft 15000, is redefining the way sewists enjoy their hobby. This revolutionary machine is the first-ever wireless-enabled sewing machine. Janome machines will be made available to students in classes taught by Deb Tucker, Kimberly Einmo, and Connie Spurlock. The
Outstanding Wall Quilt
category is sponsored by Janome. 
Moore's
is a family owned business. It started with Edd Moore the founder of Moore's. Then his son,  Jim Moore, took over the company. Today, the company is owned by George Moore.  In business fo rover 60 years, Moore's has seven locations throughout Southern California. They are retailers of Pfaff, Brother, and Baby Lock machines. Moore's offers interactive classes taught by knowledgeable sewing educators that teach how to use their machines to their fullest potential. The
Director's Choice Award,
chosen by Road to California's owner,
Matt Reese
, is sponsored by Moore's.
Pollard's Sew Creative
began in Glendora, California in 1994 when Bill and Marcia Pollard decided to open a fabric store. The shop quickly grew and was warmly welcomed into the community. They were joined in 2002 by their daughter, Jenny Nobile who helped expand their business to a second location in Arcadia, California. Proud of their exceptional customer service and devotion to helping customers stay up-to-date with the latest sewing trends, Pollard's is also known for their excellent sewing and embroidery classes, and their unique one-of-a-kind products. They are exclusive dealers of Pfaff and Bernina's E-16 machines and will be the quilt show sponsors for the category,
Outstanding Large Quilt. 
Pollard's is supplying the machines that will be used by students in classes taught by Michele Crawford,
Maria Shell
,
Diane Gloystein
, and
Nancy Mahoney
.  Pollard's will be offering these demonstration machines at blow-out prices at the end of the show. Please join us in supporting these wonderful Emerald Quilt Show Sponsors. ]]>