<![CDATA[
Did you know that Road to California is a Quilting World Pioneer?
Road is a Quilting World Pioneer because it is a family owned and operated business.
Carolyn Reese purchased Road to California in 1995. At the time, it was a small quilt show consisting of a handful of classes and was held in Anaheim California. Carolyn had the vision to grow and move the show to Ontario, California in the atrium of the then Marriott Hotel (located where the Ontario Gateway Hotel is today). She enlisted
the help of her entire family to put on the newly formatted show
. Her three grown sons and their wives handled logistics, set-up, and registration. Grandchildren took tickets and handed out programs to a fashion show featuring homemade garments. A few vendors were invited to sell their quilt related products. Each year, more and more classes were added, more and more vendors applied to the show, and more and more people attended. The show quickly outgrew the hotel, so Road to California had to find a new home—the Ontario Convention Center. Today, the show is owned and operated by Carolyn's grandson, Matt Reese. 
Road is a Quilting World Pioneer as the second largest quilt show in the United States.
Road to California is the premier consumer quilt show West of the Rocky Mountains, awarding over $92,000 to fiber artists from around the world. More than 42,000 visitors from all 50 states and several foreign countries come each January to view exhibits featuring antique, traditional, art and modern quilts designed by both national and international quilt groups. A vibrant vendor mall of over 225 nationally and internationally known retailers feature the very latest to see, try and buy in quilt making supplies, machines, notions, antique quilts and gift items. Classes taught by a distinguished faculty are geared to all levels of quilters, offering assistance with traditional to modern techniques, hand and machine quilting skills and the latest in surface-embellishment using paint, thread and embroidery.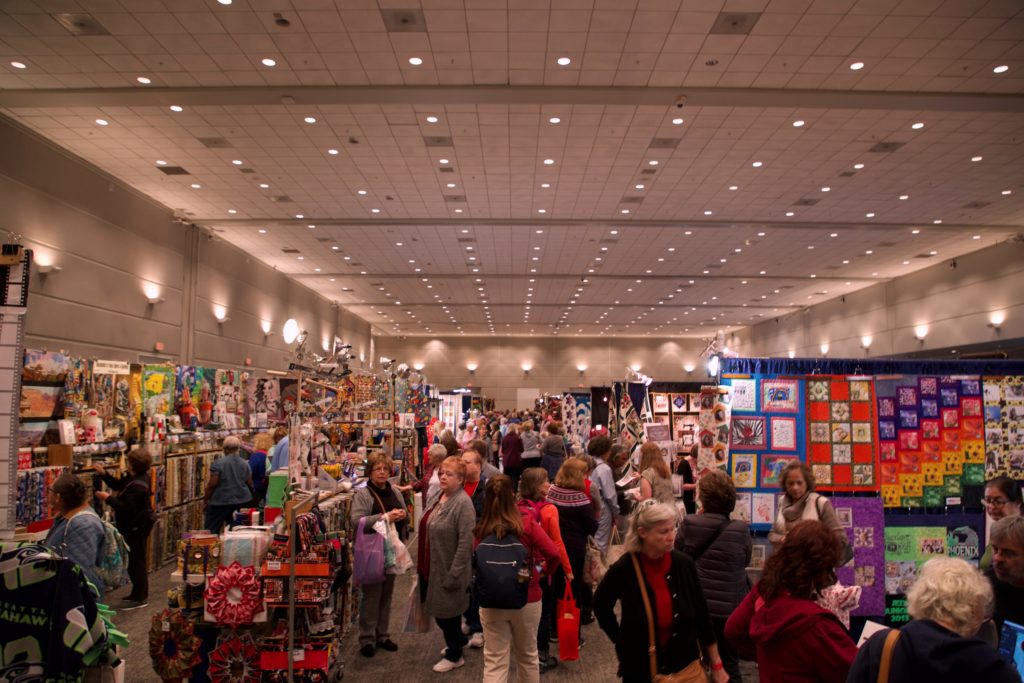 Road is a Quilting World Pioneer with its use of technology.
Road went from accepting mailed in registrations and entering information by hand to being one of the first quilt shows to use a fully automated, online registration system. Road to California continues to improve its online presence by offering a state-of-the-art website and social media sites including Facebook, Instagram, and Twitter.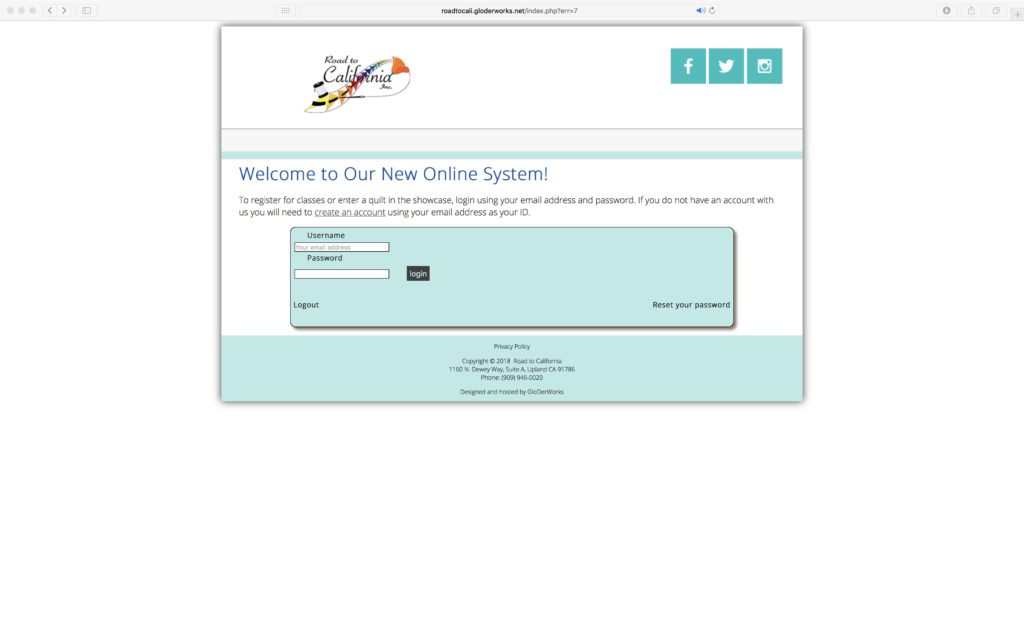 Road is a Quilting World Pioneer because it showcases other Quilting World Pioneers.
Road to California searches the world over to present unique and trending quilt classes and quilt exhibits. Featured Special Exhibits are often showcased expressly for Road like The
Tentmakers of Egypt
,
Route 66
,
Cherrywood Fabrics Challenges
, and last year's
HERstory
.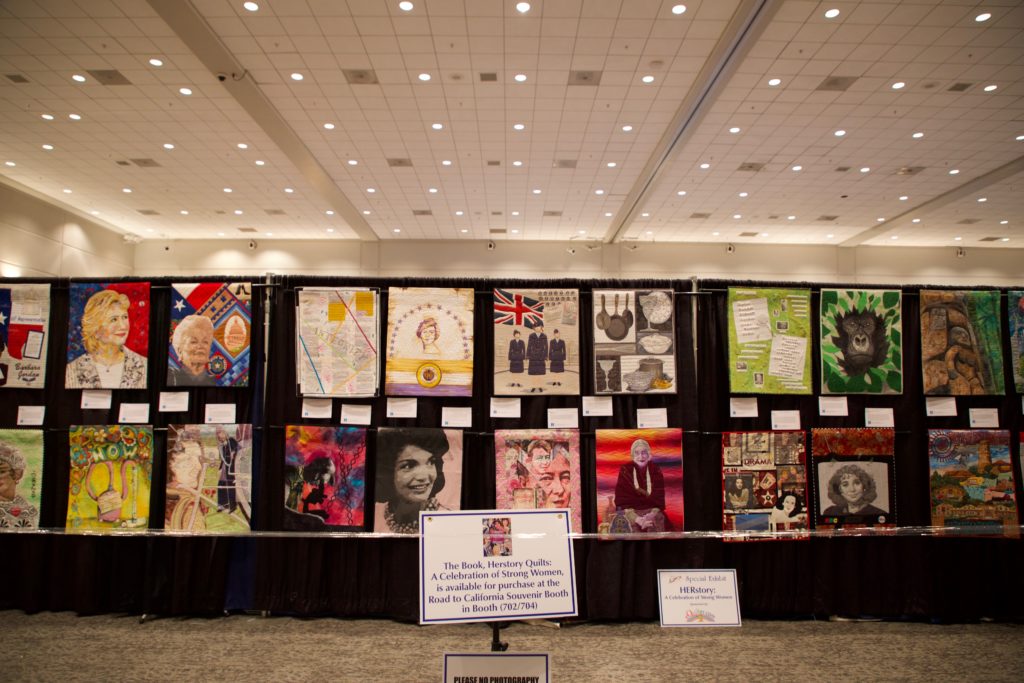 Many of its faculty are well-known around the globe and are quilting world pioneers like
Eleanor Burns.
A popular Road to California teacher and presenter, Eleanor began her quilting world pioneer journey with the publishing of her first book, "Make a Quilt in a Day: Log Cabin Pattern."  Not only has she become a prolific author, but she is also a revered teacher trainer, popular television personality, and celebrated industry role model. Eleanor has authored over eighty additional books that sell at a rate of well over 6,500 per week. She has trained thousands of instructors throughout the world who teach her quilt making methods. In 1990, Eleanor pioneered the way people view quilt making with television. Her
Quilt in a Day TV series
began airing on PBS and is still broadcasting nationwide and abroad, even teaching in Japan. Adding to all this, she has developed her own "Signature" fabric lines, several special edition sewing machines, and has received numerous awards and recognition for her lifetime of achievements. At Road to California 2019, Eleanor will be celebrating her 40
th
Anniversary in the quilting world by teaching a quilt class on Sunday, "Mexican Star Quilt" (7012C)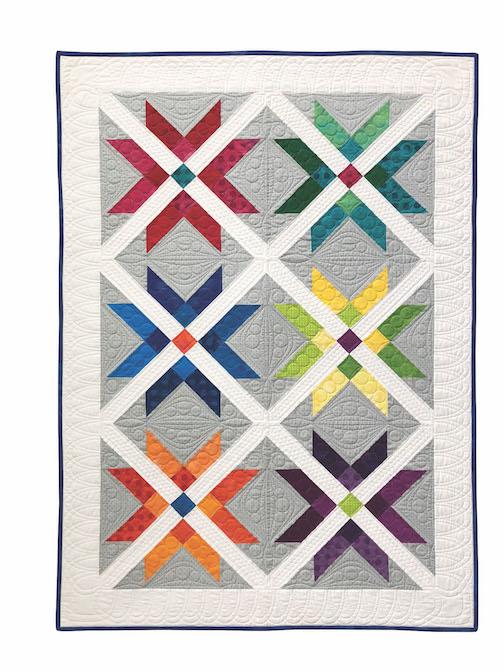 And two entertaining lecture style classes on Friday (9501C) and Saturday (6501C) evenings that are sure to be filled with lots of humor, creativity, and reminiscing.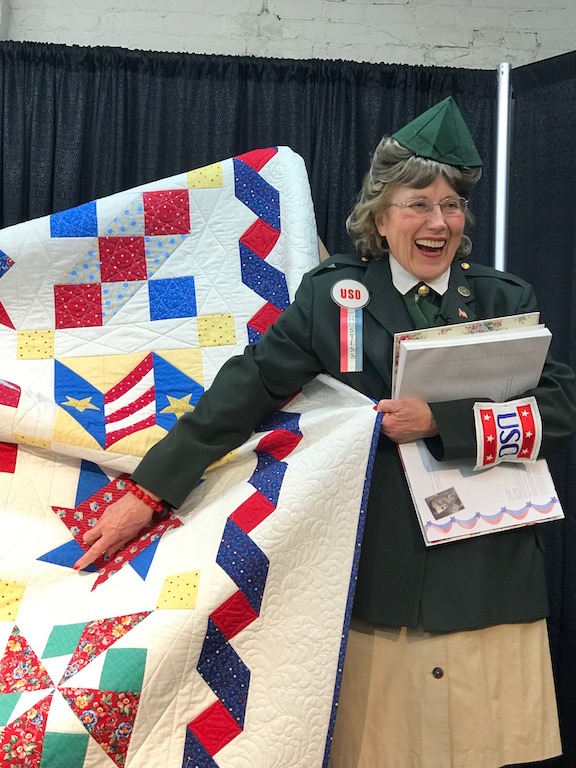 Road to California is proud to be a quilting world pioneer, encouraging new and experienced quilters of all ages to find their own pioneer journeys.
]]>