Debby Brown will be teaching 4 Classes at Road to California 2020-25th Anniversary Show:
On Monday, 1002C – Template Tantrum using the new, Handi Quilter Capri longarm machine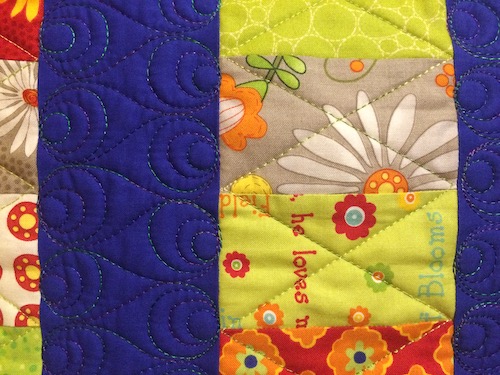 On Tuesday, 2002C – Essential Echo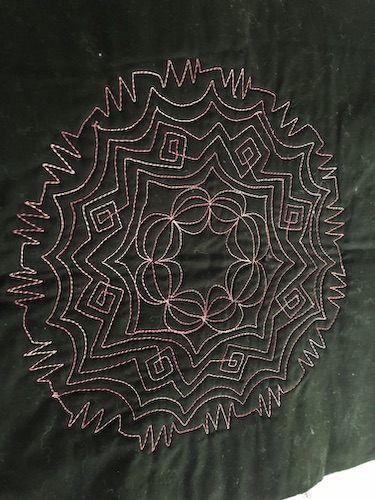 On Wednesday, 3004C – More Or Less Quilting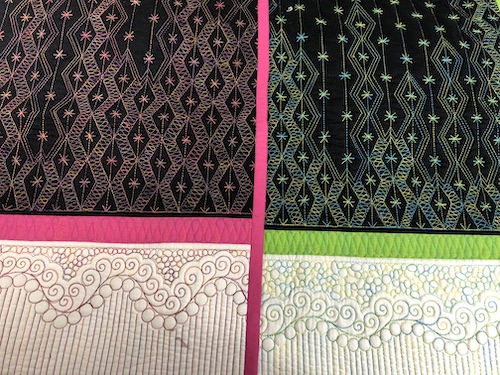 And on Thursday, she is repeating Template Tantrum, 4005C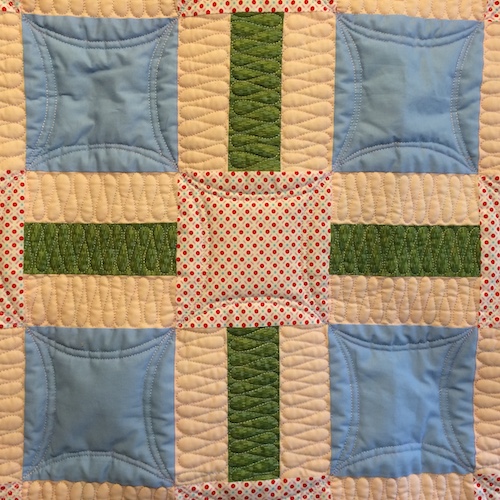 Debby Brown is thrilled to once again teach at a prestigious show like Road. "I'm over the moon to be a part of Road's 25th Anniversary Show because it's going to be a huge party and parties mean that there might be cake!"
Another reason why Debby might be thrilled to be at Road is to escape the home renovations happening at her house located 70 miles north of New York City. In September, a giant Beech tree crushed her home. Then, in October just before she left for Houston to attend Quilt Market, the ceiling tiles in her guest bathroom came crashing down.
Debby's Quilt Journey
Debby Brown made her first quilt when she was pregnant with her oldest child, which was 33 years ago. She traced a cereal-box cardboard square onto dressmaking scraps using a ballpoint pen, cut them out with sewing shears, and sewed them together using a 5/8" seam. She layered that top with a percale sheet for backing and the thickest polyester batting she could find. Then she tied the corners using embroidery floss and finally turned the backing toward the front of the quilt, because "I'm fancy like that."
A few years later, Debby took a quilt class at her local quilt shop, the Quilt Basket in Wappingers Falls, NY. They introduced her to the ¼" seam and the "magical" rotary cutter. At that point, she gave up all other crafts and has been hooked on quilting ever since.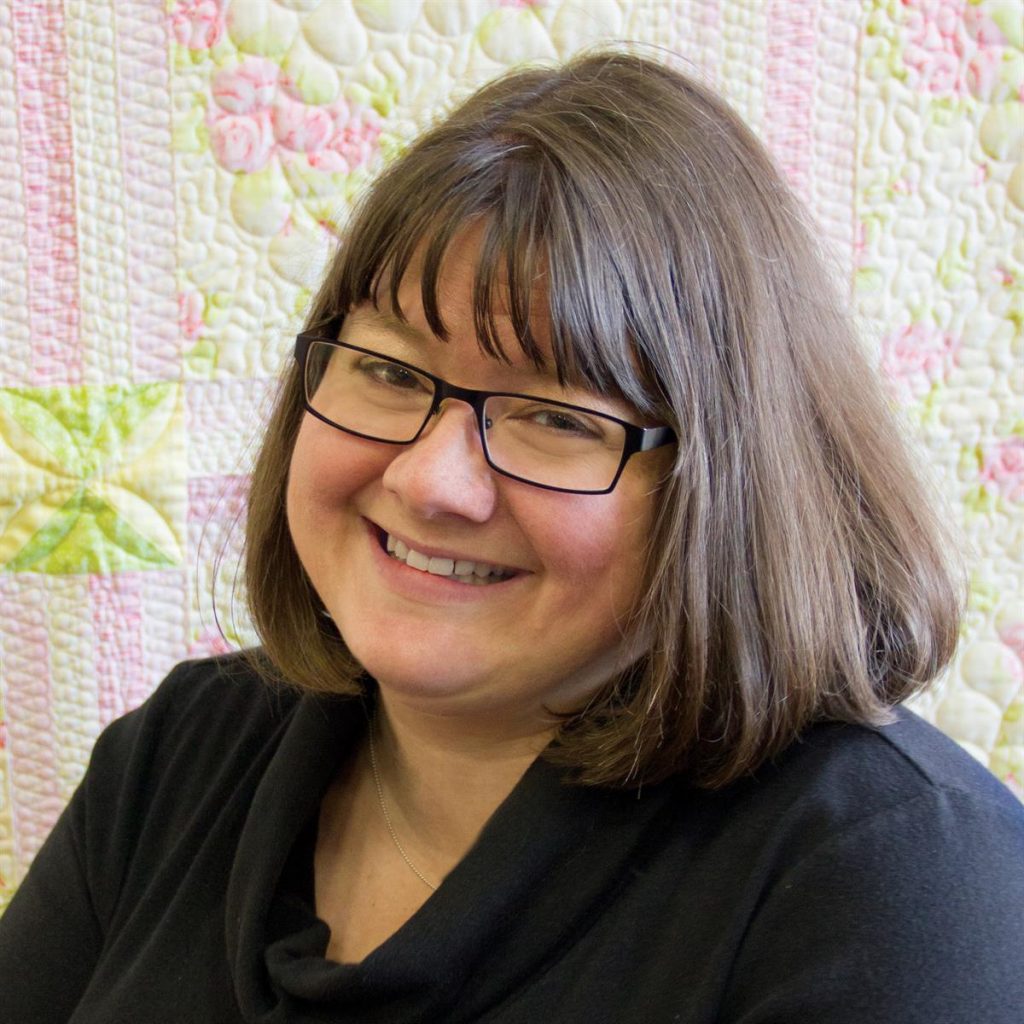 Debby remembers, "As I finished my new! Improved! quilt tops, I fell in love with the texture and design that quilting added. I hand-quilted scores of quilts for myself and others, bought and taught myself to use a longarm machine, and eventually mastered home machine quilting while truly enjoying every way that quilting added texture to quilts. I now design and piece quilts just so that I can quilt them."
Getting Past Health Struggles
Debby deals full-time with a rare disease called Relapsing Polychondritis, an autoimmune disease that attacks and destroys cartilage in her body. Cartilage is in eyes, ears, nose, joints, heart, blood vessels, trachea, esophagus, and most other places in the human body. Debby says she is "so grateful that there are infusions and medications to help slow the progression of this disease. Quilting gets me through the hardest days, and it's my joy to share this quilting with others to help them get through their hard days, whatever the cause may be."
On her bad days, she might get a wheelchair ride through an airport, but on her good days, she enjoys chopping wood. She says that it is great exercise, excellent for stress relief, and has been a great way to get revenge on the tree that crushed her house.
Quilt Teacher
Debby has two favorite parts of quilting – one is sitting home, alone, stitching whilst listening to audiobooks and the other is spending time with dozens of quilters in the classroom. While she can't be in crowds all the time, she can't stand to be alone all of the time either. That's why she says that she has "the best job on earth because it allows me to alternate my favorite parts of quilting to stitch together my great life!"
She started teaching machine quilting classes over 15 years ago at her local quilt shop. Soon after, she began teaching for Handi Quilter and then at quilt shows.
She wants her students at Road 2020 "to gain a few skills and a lot of confidence. I hope they leave class knowing that they can pick up a UFO, choose a simple machine quilting pattern, and finish their quilt!" She is especially excited to have her students try out Handi Quilter's new Capri longarm machine.
To learn more about Debby Brown, please visit her website.