Julie Silber presented a fascinating lecture during Road@Home May, Text in Textiles. She organized her lecture by quilt technique and theme, giving background on quilts that featured letters, text, and messages.
Who is Julie Silber?
Julie Silber was a unique presenter at a quilt conference because she is not a quilter or quilt maker. Rather, she is a collector and dealer of quilts.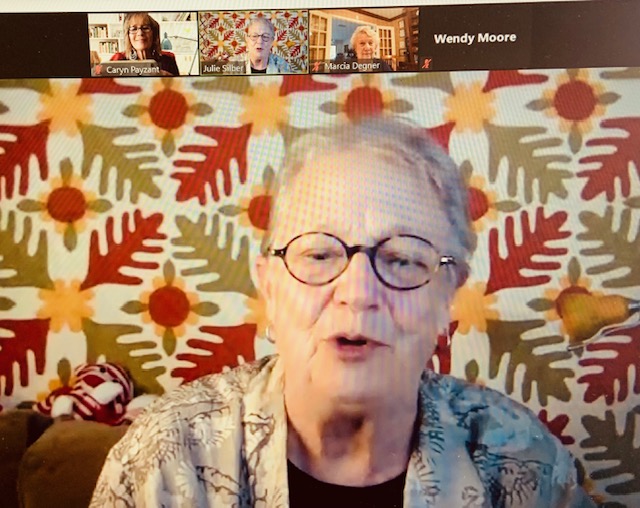 Julie is one of the world's most respected quilt experts. She has been selling antique quilts to museums, businesses, and individuals since 1968. Julie was the curator of the world-renowned Esprit Quilt Collection in San Francisco and is the co-author of the critically acclaimed books, Hearts and Hands and Amish: The Art of the Quilt. She has curated two of the most respected quilt exhibitions of modern times — those at The Oakland Museum and the Fine Arts Museums of San Francisco.
Finding Text in Textiles
Julie Silber's specialty is buying, selling, and appraising antique quilts made between 1780 and 1950. Where has she found text in textiles during this date span?
Inscribed in Quilting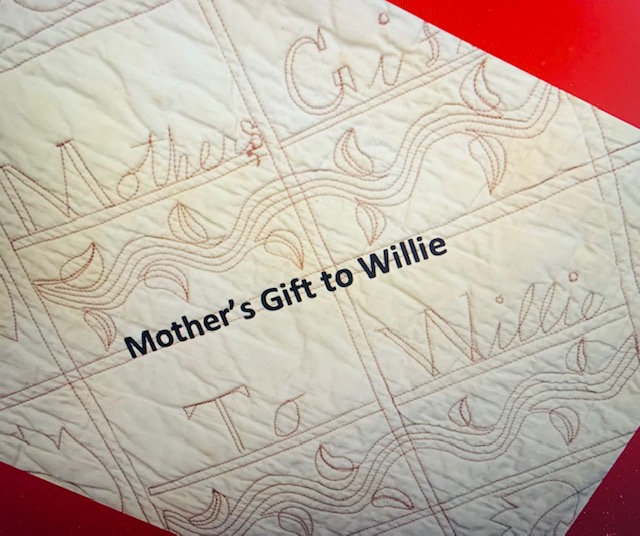 Pieced Letters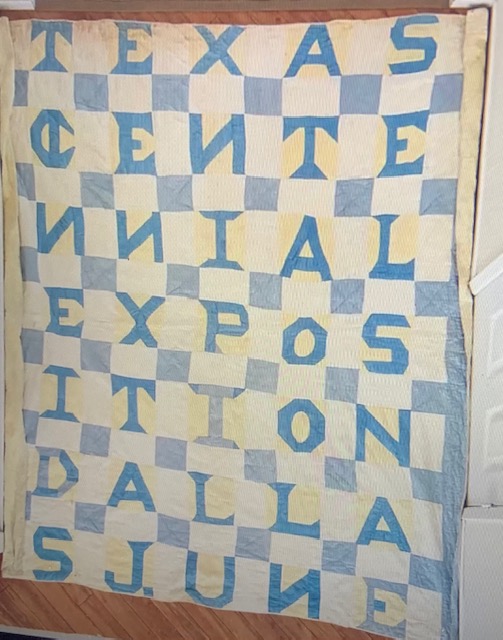 Religious Themes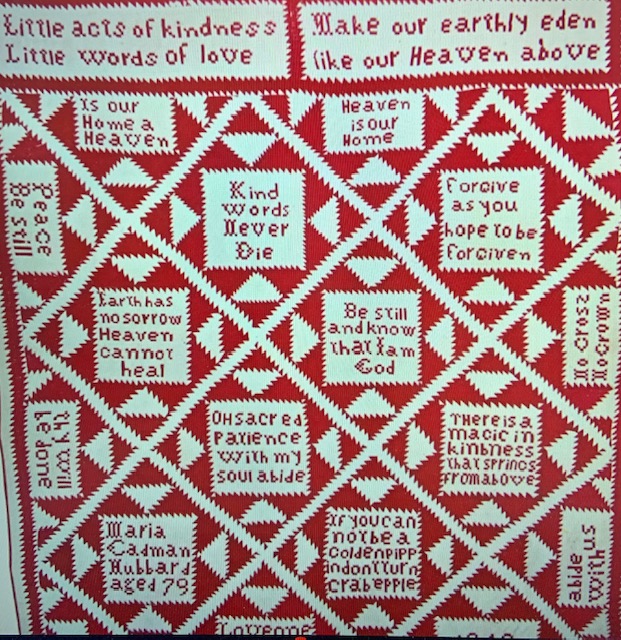 Appliqued Letters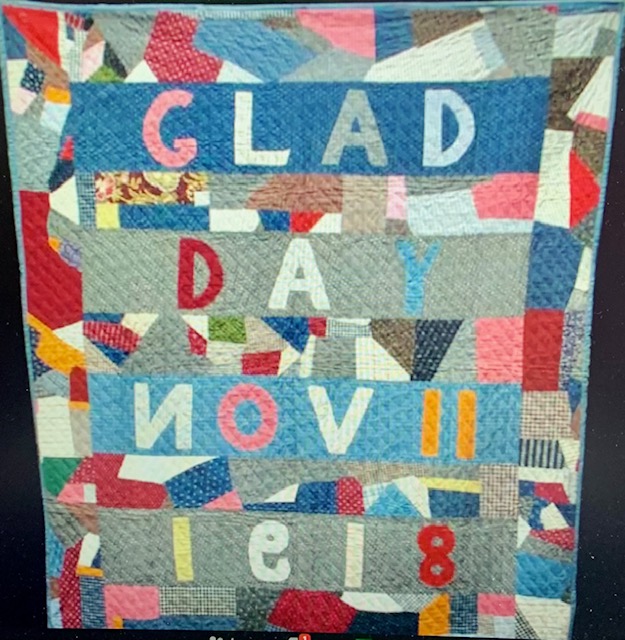 Printed or Woven in the Fabric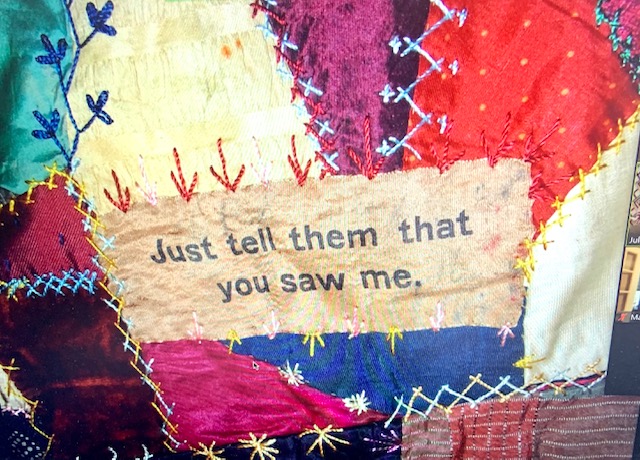 Ink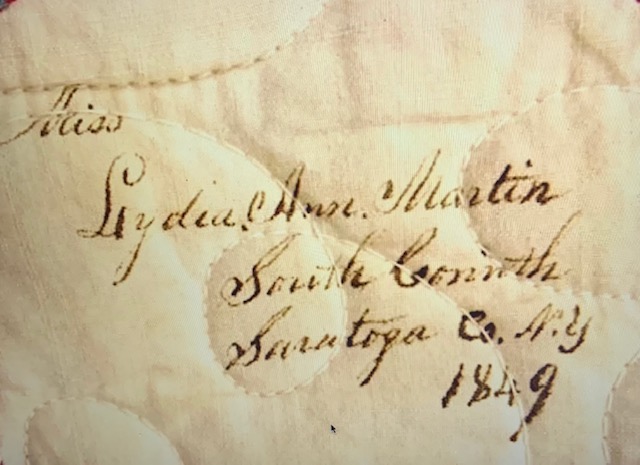 Song of Songs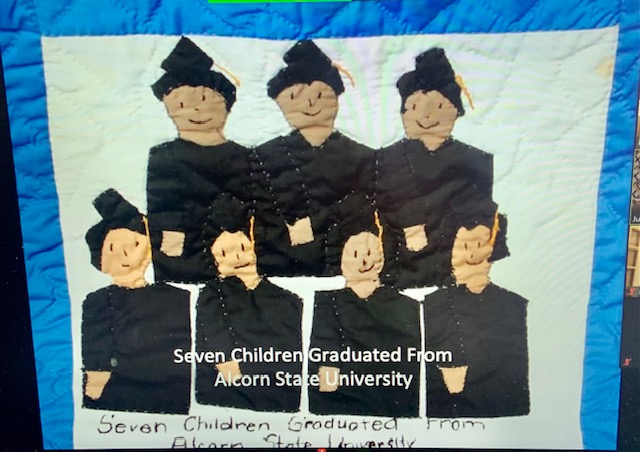 Embroidered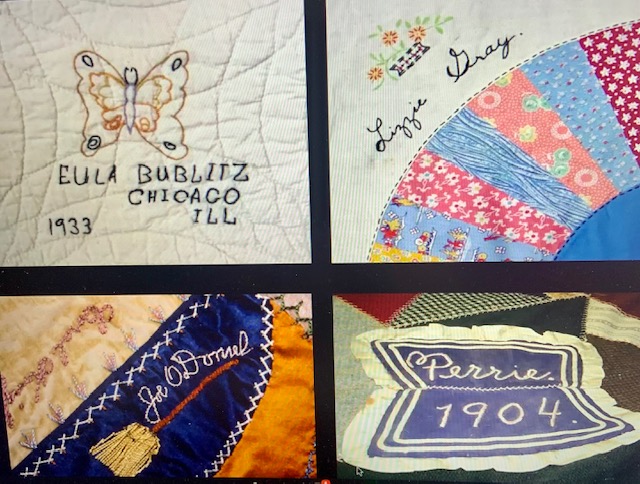 Julie fascinated her class with her knowledge and unique examples. She offers to share her collections of quilts with guilds are as a special exhibit. To learn more about Julie, please visit her website.
Have you made or own a quilt that has text in textiles?