Terri Lucas will be teaching a variety of classes during Road to California 2022:
Beginner Free Motion Quilting on Monday (1007C) and on Wednesday (3007C) – Bernina machines provided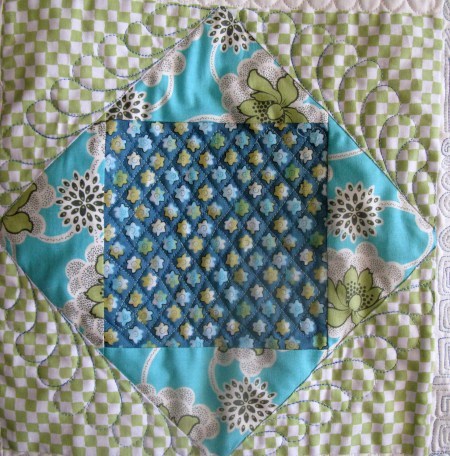 On Tuesday, 2005C – Spilt The Complement: Color, Thread And Rulerwork – Bernina machines provided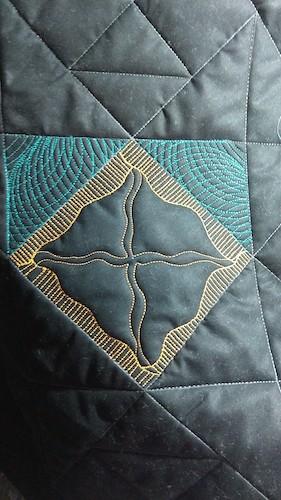 And a Wednesday evening, 3 hour Design Class, 3063C – Doodle Your Way To Better Quilting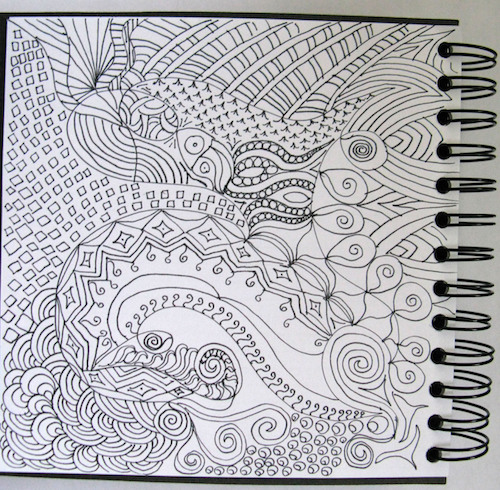 Free Motion Machine Quilting Journey
Teri Lucas began her free motion machine quilting journey working on a project with kids at her Church. That experience led to her making patchwork placemats for her sister and her sister's fiancé. While working on those projects, Teri's husband watched how happy Teri was and suggested to Teri that she "needed a hobby." The patchwork placemats led to quilting. A friend showed Teri how to hand quilt and off she went.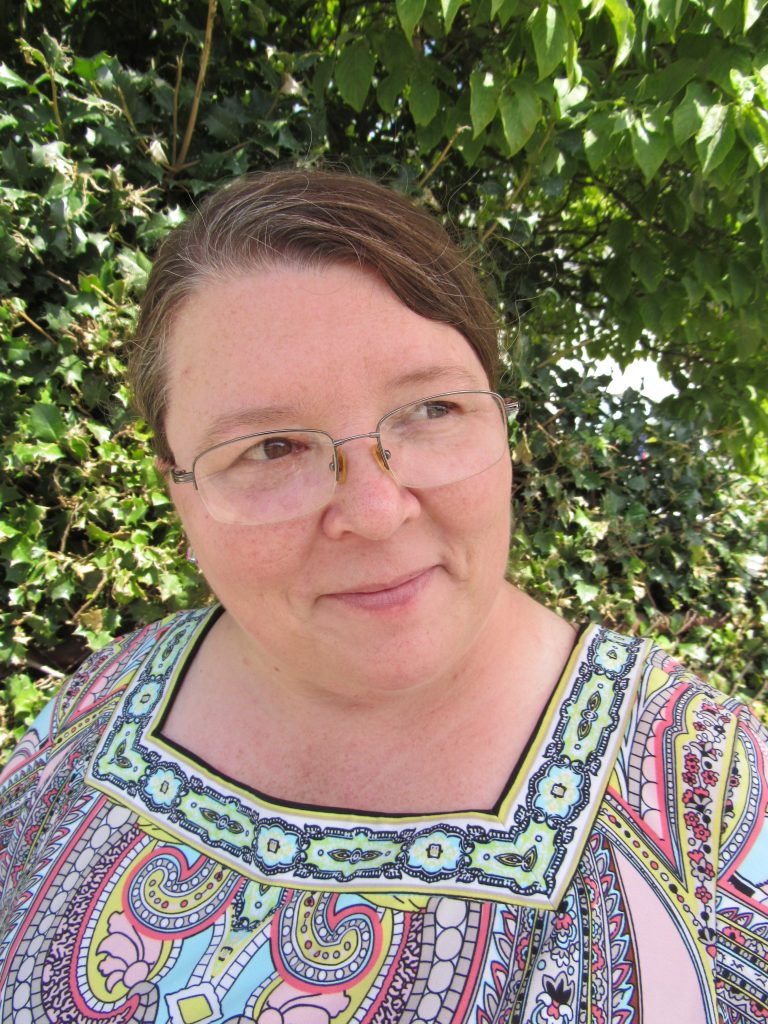 The aspect of quilting that Teri likes most is free motion machine quilting. She enjoys the whole process: "The hum of the machine, the designs in my head forming under the needle, seeing the whole work come together."
Teri says she is actually "an accidental free motion quilter." She had been working on a hand quilting project for several years and just wanted to get "that quilt done," so she dove right in to free motion machine quilting.
Since 2014, Teri has been an Ambassador for Bernina, creating tips, techniques, and projects for Bernina's WeAllSew blog
A Quilt Teacher
Teri "formally" began teaching quilting in 2009. She likes to help her students realize that with free motion quilting, it's okay to make mistakes, and then she likes to present to them different solutions to move past the mistakes. She also tells her students that quilting outside the lines is "kinda cool" and that wherever they are in quilting is the right place to be.
A Quilt Book Author
Teri calls herself a Chief Creative Weirdo. Her creativity led her to publishing her first quilt book, Color, Thread & Free-Motion Quilting: Learn to Stitch with Reckless Abandon in July, 2020.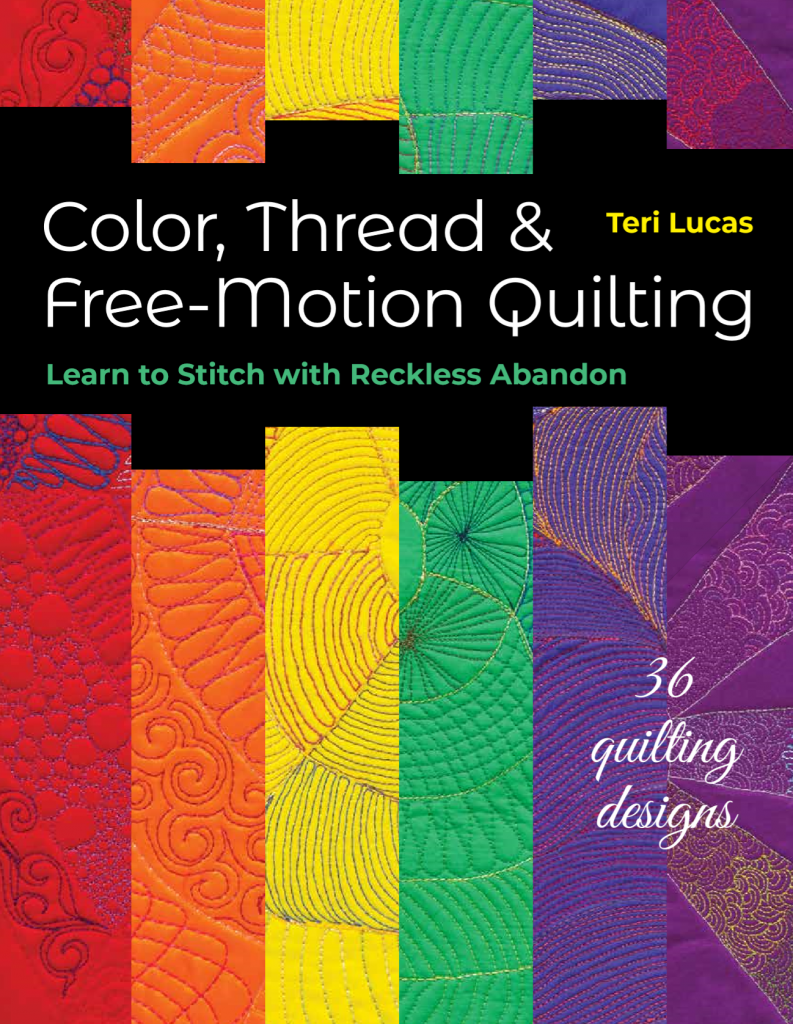 Teri explained the reason why she focused on thread for her book: "As machine quilters know, thread color can dramatically affect the look and mood of your quilt." By using color theory and solid design principles, Teri uses her book to explain how specialty threads in different weights can make motifs stand out the most against the fabric. She shares free motion quilting tips and tricks as well as her "Impractical Color Wheels." Teri's intent is to help quilters learn the thread choice rules so they can be broken!!
During Road to California 2022, Teri will have a Special Exhibit where she will be signing copies of her book.
To learn more about Teri, please visit her website.