Annie Smith will be teaching 4 Quilt Classes and 1 Design Class at Road to California 2022:
On Tuesday, 2018C – A Is For Applique (Pfaff machines will be provided)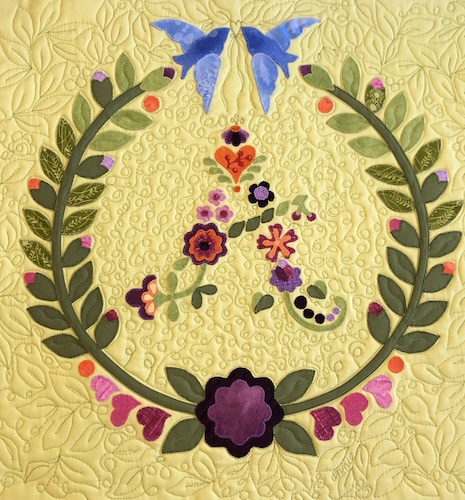 On Wednesday, 3014C – Build Your Own Color Sense – A Design Class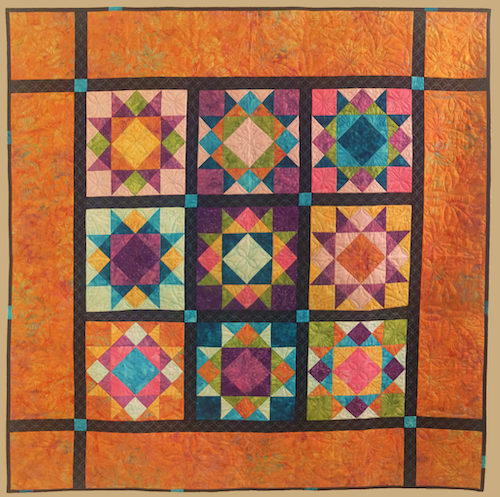 On Thursday, 4015C – The 1:10 Quilt (Machines provided by Bernina)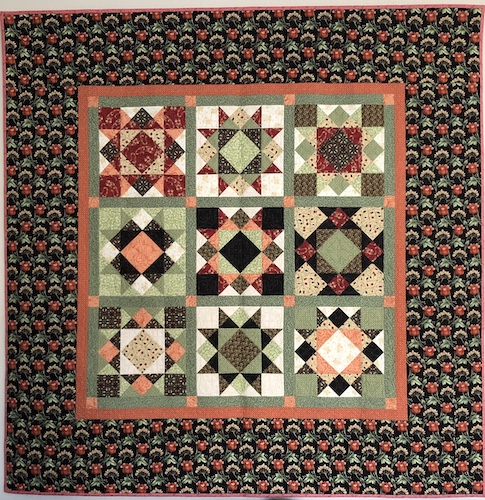 On Friday, 5014C – Aurifil Thread Matters (Machines provided by Bernina)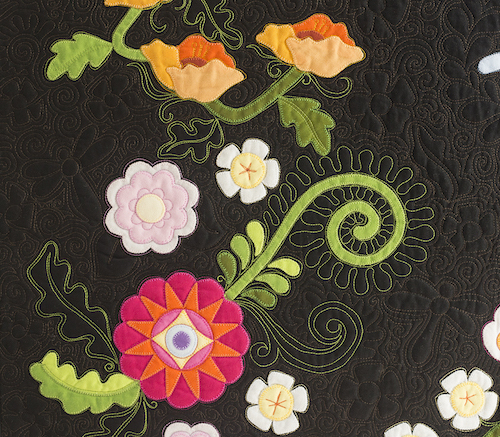 And on Saturday, 6014C – The "A" Word By Machine (Machines provided by Bernina)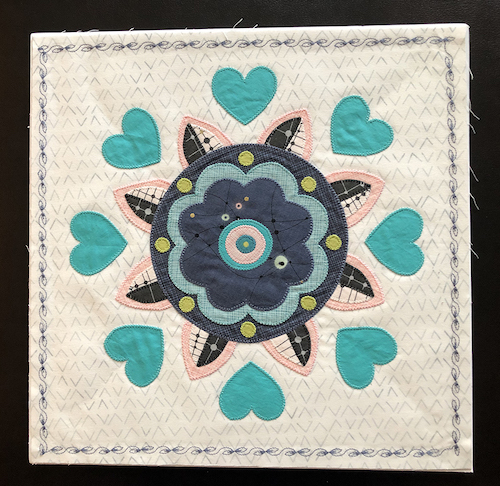 From Garment Sewing to Quilting
Annie Smith came at quilting from a garment sewing and design background. She made all of her clothes in high school and had a cottage industry sewing for her friends' moms in college. In 1980, Annie decided to make a quilt for her first baby which she sewed all by hand.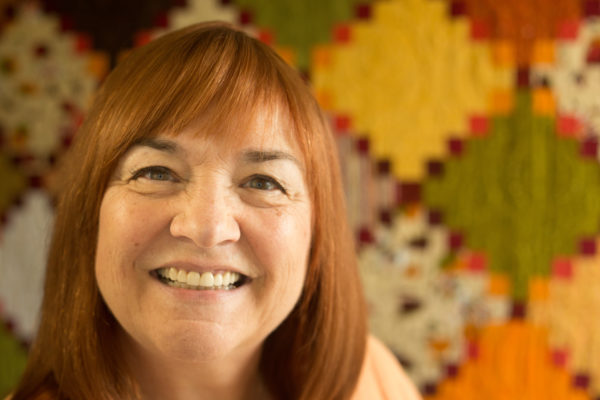 Annie shares that she has two areas of expertise: Fabric selection and Machine Applique. From teaching and observing her students struggling to find the right fabrics for their quilts, she realized that no one had ever taught them how to choose the fabric. Says Annie, "Everyone thinks that they have a problem with color — and what we really have is a lack of confidence in choosing fabrics from what the manufacturers give us."
Regarding her knack with machine applique, Annie Smith took a weeklong class with Sue Nickels and was hooked. She just loved the technique that Sue taught. Annie proceeded to take two years off from teaching her own classes to hone her machine applique skills, which led to her designing quilts and coats and eventually writing two books for C&T Publishing.
Creative Space
When Annie Smith moved to Texas from California, she went from sewing spaces of 12 x 20 and 12 x 3 to just one 10 x 12 room with a walk-in closet. She set it up exactly how she thought the layout would work best, and after two years, she realized that it wasn't working the way she thought; it made her feel claustrophobic.
She set out to reorganize her whole workspace, complete with new storage options. Annie relies a lot on Ikea, the Container Store, and repurposing. Now, she loves her sewing space.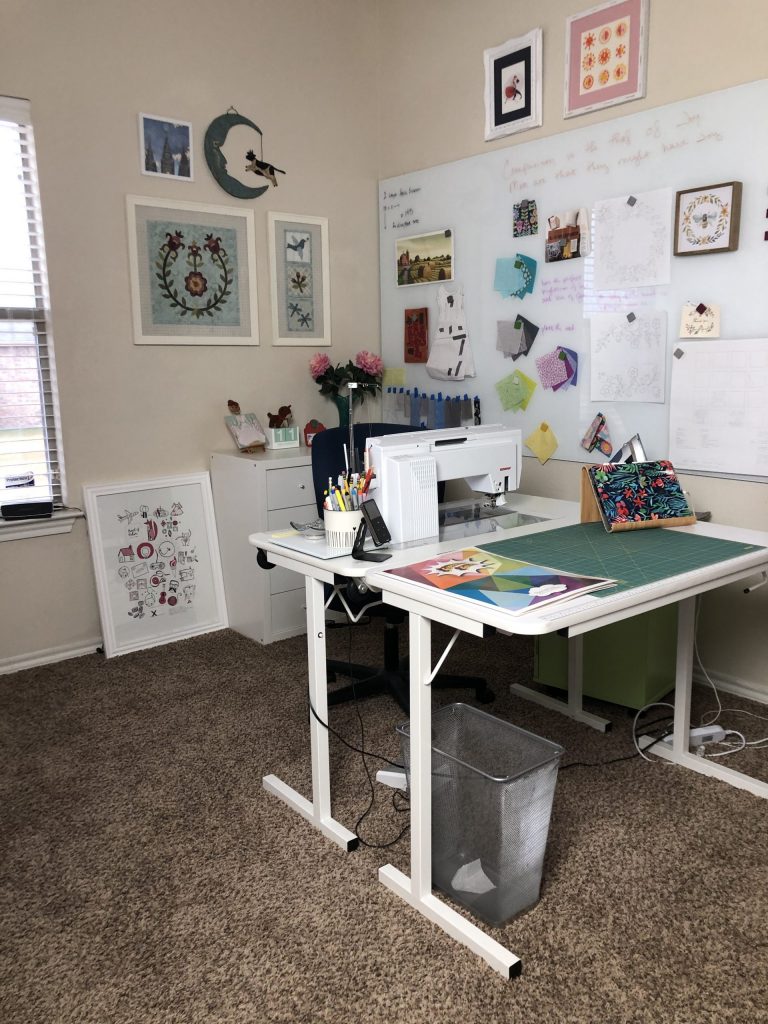 Annie's favorite quilting tools are her Bernina sewing machine and Serger (she is a Bernina Ambassador), her design wall, and her Clover fork pins. And Annie uses the CORA App to organize her patterns and garment fabrics.
Teaching at Road 2022
Since 1984, Annie Smith has taught at every quilt shop in the San Francisco Bay area when she lived there. She has been a national/international teacher since 2006. Says Annie, "I love to teach."
Her favorite part of teaching is "the people I meet and the experiences that I have with them that really makes me the most happy. I love to share what I know about quilting to help quilters expand their knowledge, but I love getting to know them by the small conversations we have while they work. Many of my students have become dear friends."
Annie hopes that her students at Road will experience exactly what they came for: to learn something new so they can grow their skills and think of things in a new way, to feel a part of the class community, and be inspired by what she has to share.
To learn more about Annie Smith, please visit her website.