Certified Fit Specialist, Joe Vecchiarelli, will be conducting 3 Evening Lecture Classes during in-person Road to California 2022:
On Wednesday, 3065C – Get The Most Out Of Your Body Form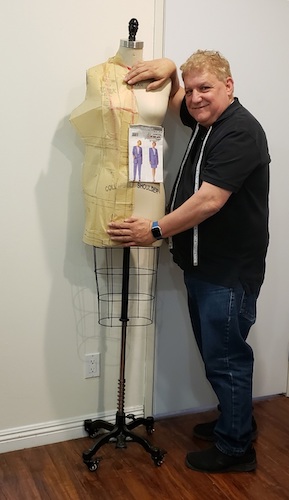 On Thursday, 4066C – Commercial Notions For The Home Studio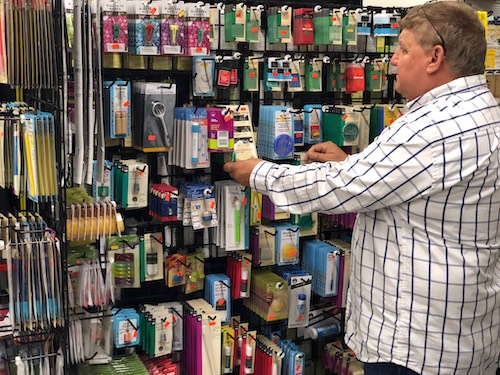 And on Friday, 5068C – Fitting A Dress Form To You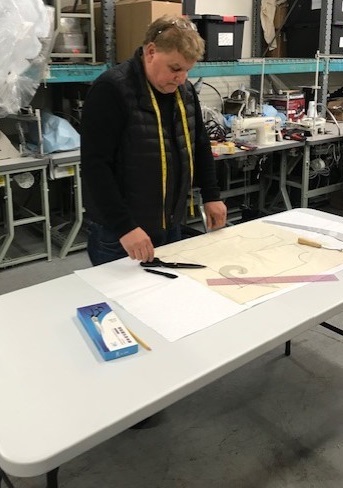 Getting a great fit requires expert garment sewing. And at Road to California 2022, attendees will have the opportunity to get tips from the owner of a world renown dress form company.
Meet Joe Vecchiarelli
A Certified Fit Specialist, Joe Vecchiarelli has made a career in the garment industry, making dress forms so that when garments are constructed, they properly fit their owner. He is best known for his work with fitting television celebrities. He has helped create the body forms for outfits made for stars of the Seinfeld Show, Drew of Property Brothers and Dolly Parton (Joe said she was challenging. He felt a huge sense of accomplishment because he created a form that matched her body perfectly).
Perhaps Joe's most popular work has been with the hit television show, Dancing with the Stars. Before a season starts, Joe and his team create body forms for all the dancers. Then, the dancers and celebrities begin the arduous training for the show, dancing every day for weeks. As the season progresses, Joe is able to adjust the dress forms up or down to make the various costume changes work throughout the season. Some of his most memorable – and challenging — celebrity clients on Dancing with the Stars included Kristi Alley, Paula Deen, Candace Cameron Barre, Sean Spicer, and Kareem Abdul Jabbar.    
Vendor French European
Joe shares his expert garment sewing tips through his company, French European.
French European started 45 years ago. It began as brothers doing scissor sharpening all over the United States and today it is a 3rd generation establishment that has added selling fashion and sewing supplies.
Three years ago, French European became known as the premier manufacturer of dress forms. They specialize in helping people with garment fitting issues. The reason why the company is called, French European, is because the dress forms are made in Paris.
Creating A Body Form
It took French European years of trial and error plus modern technology to develop their patented body forms. Each body form is unique to the individual. Their construction is based around weight: the weight of the individual at the time of the pre-cast and the projected weight if the person loses 10-20 pounds. A 3-D body scan is taken of the person with all of their clothes on and is kept in a data base. The body form can then be adjusted as the weight goes down.
Road 2022 is thrilled to give attendees the chance to experience expert garment sewing tips with these three lectures. To learn more about Joe Vecchiarelli and vendor, French European, please visit their website.