Sue Bouchard will be teaching one class during Road to California 2022:
3001C – Moon Dance on Wednesday, January 19th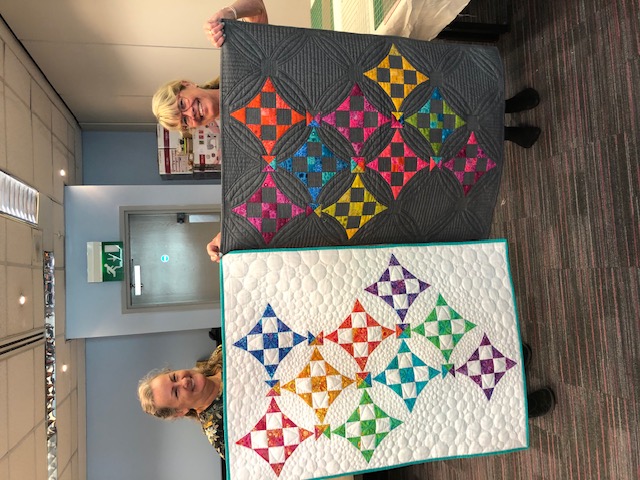 From Weaver to Quilt Guild President
Everyone Road to California meets has a unique quilting journey and Sue Bouchard is no different. Back in the early 1990's, Sue was teaching 4 harness weaving to an after-school program at the Rancho Alta Vista Adobe in Vista, California. (Four Harness weaving utilizes a loom with four shafts that hold heddles through which the warp passes). During that time, A friend asked Sue if she would be interested in attending the local quilt guild. Four months later, Sue was president of El Camino Quilters and says she has never looked back.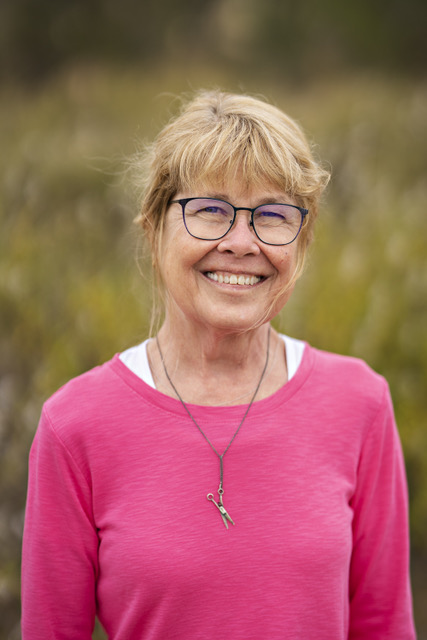 Sue believes that quilters are so supportive of each other and share their passion by attending quilting events all over the world virtually and in person. She has a selection of Apple products that she keeps plugged in to the Internet to stay in touch with the quilting community. Her favorite social media platform is Instagram. You can follow her @sbbouchard.
Working and Learning with Eleanor Burns
For over 25 years, Sue had the opportunity to work at Quilt in a Day. While she was there, Sue learned from "the best," Eleanor Burns. Eleanor showed Sue how to turn traditional quilt designs into clear, concise instructions. She also taught Sue valuable skills in preparing and teaching techniques.
In the last ten years, Sue Bochard has pivoted to the many styles of modern quilting such as negative space, asymmetrical design and improvisational piecing. She has become very active in the Modern Quilt Guild on both the local and national level.
Fall time for Sue means making handmade gifts for others and also providing items for local non-profit organizations to raise money for the community.
Teaching at Road to California 2022
Sue has been teaching quilt classes for over 30 years. Her favorite part of teaching is giving confidence to her students so they can successfully complete their project.
Sue is looking forward to teaching in person again. She says, "There is no substitution for being able to work with the students one-on-one and not relying on cameras to see what is happening. I love the laughter and conversations between everyone as well."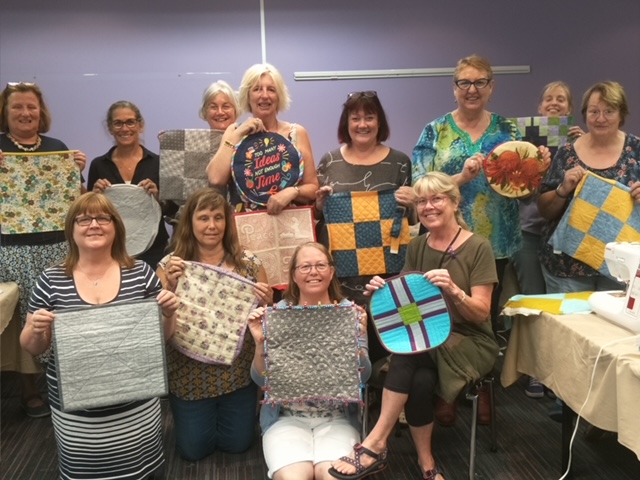 Sue Bouchard's goal for her students at Road is that they will "go away with new skills which inspire them to apply the techniques in their own future projects. I want them to be excited to try new things and ask themselves "What can I make next with what I just learned?"
Besides teaching at Road 2022, Sue is looking forward to seeing all the quilts on display in person at the various exhibits. "Photographs are great but it's not the same."
To learn more about Sue Bouchard, please visit her website.