LeAnn Hileman received $5,000 from Sponsor, Handi Quilter, for her winning entry, Missouri Barn.
For LeAnn Hileman, fabrics had always felt like love to her.
LeAnn's mother and grandmother both sewed. When LeAnn was little, a doll quilt was made for her by her grandmother who was going blind due to untreated cataracts.  LeAnn treasured that tiny quilt for a time and then "it went the way of solo socks and mittens."  When LeAnn was in high school, she made her first quilt and then set quilting aside for many years until she was pregnant with her son – nearly two decades later.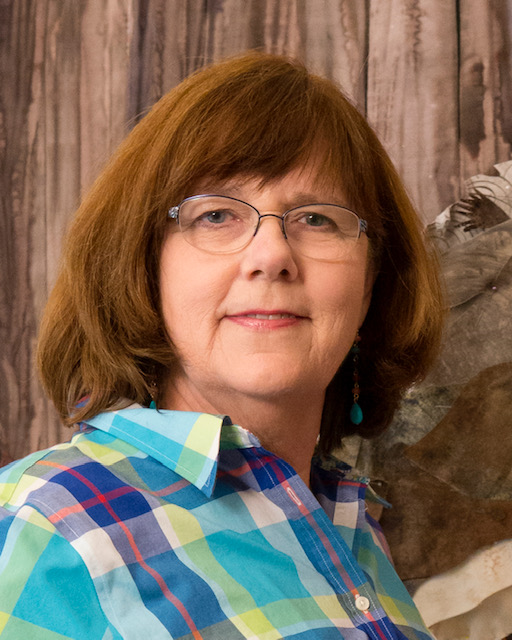 First Quilt Show Attempts
The first show LeAnn entered and showed in was the annual show of the Arizona Quilt Guild in 2013. She was "greatly disappointed" when she didn't win anything. Despite that, LeAnn became even more determined to find her creative way and not copy what others were doing. She kept making show quilts and entering shows because knowing that the quilts would be seen and judged motivated her to dig deeper, stretch further and aim higher. Says LeAnn, "If it doesn't look to be impossible at the outset, what's the point?"
The Making of Missouri Barn
LeAnn and her three "quilting besties" attended an AQS Paducah Spring show and then traveled by car to Hamilton, Missouri, to experience the Missouri Star Quilt Company.  As they were exploring the nearby towns, they passed an intriguing and obviously once prosperous farmstead.   LeAnn and her friends made a quick U-turn, hopped out and took photographs.  She wanted to "KNOW what happened there, who lived there, and everything about it."  All that curiosity went into making her quilt, Missouri Barn.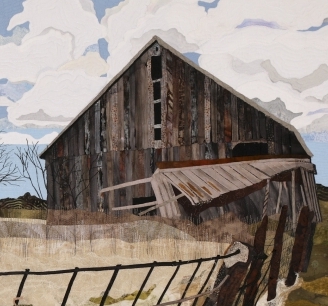 It took LeAnn about took about 5 to 6 months to make Missouri Barn, but the pondering of her photographs went on long before that.  She said that she learned a lot about sky and clouds from doing this quilt.  For example, Candy is the shade of the Kona cotton blue that became the "lovely deep sky color." The clouds had to be faced with at least one additional layer of white (or other color) to give them "the depth" LeAnn was after.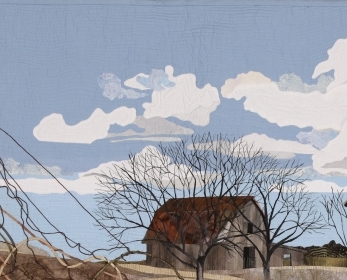 Winning Outstanding Artistry at Road 2020
LeAnn first realized she had won Outstanding Artistry when her friend had posed in front of Missouri Barn with the ribbon at the show and posted the photo on Facebook. LeAnn said she "was amazed and thrilled to know I had won this particular prize especially as I strive for creativity."
With her prize money, LeAnn purchased fabric, "first of all." She is also planning on treating herself to a retreat in some wonderful location – after the Coronavirus precautions are over.
Congratulations, LeAnn Hileman for winning Outstanding Artistry at Road to California 2020-25th Anniversary Show. To Learn more about LeAnn and her work, visit her website.