During Road@Home, there was an opportunity for guilds to represent their organization on the online show's main page. One of the guilds featured in January was the San Diego People of Color Quilt Guild.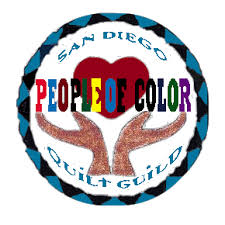 History of the Guild
The San Diego People of Color Quilt Guild was founded in 1997 as a guild dedicated to honoring the "creativity of Black quilters" in the San Diego area. It is the only predominantly African American quilt guild in the county of San Diego. They "take seriously our focus on African American and African creations."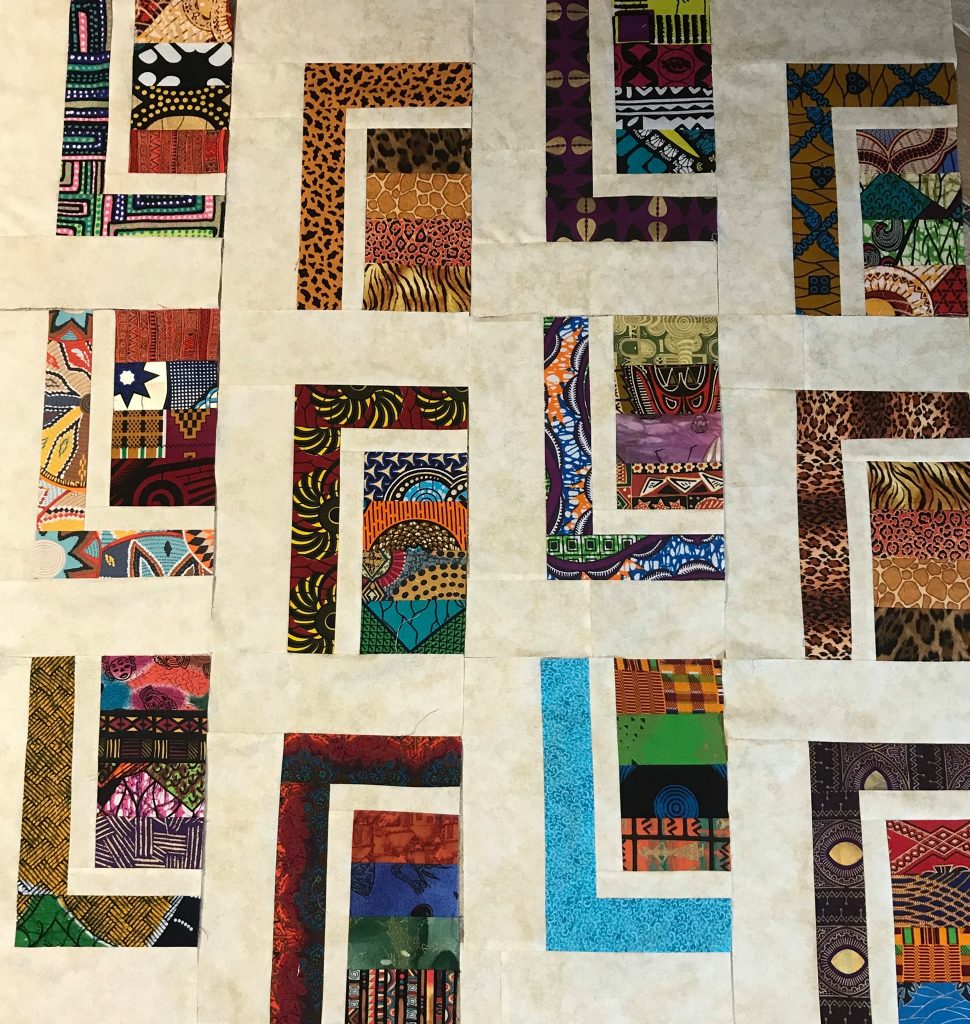 The guild is open to everyone, not just Black quilters. They meet the 4th Saturday of each month at the Malcom X Library on Market Street in downtown San Diego.
On the 4th Saturday in February, the guild hosts its annual Quilt Show where they display quilts, have quilt demonstrations, and present baby quilts made by their members to representatives from the Navy and the Marines. These baby quilts are added to diaper bags that the military donates to service members in need.
The guild is also known in the community for donating their quilts to community members who are ill or to commemorate a death.  
What the Guild Represents
The Guild's goals are:
To provide a forum for the continuation of the tradition of quilting as an art and as a method of recording history and storytelling,
To promote interest in all forms of quilting and textile arts to bring quilting to the attention of our community, and
To endeavor to pursue the recognition of quilting as a true national art form and as an expressive medium equal to painting, sculpture, and the dramatic arts.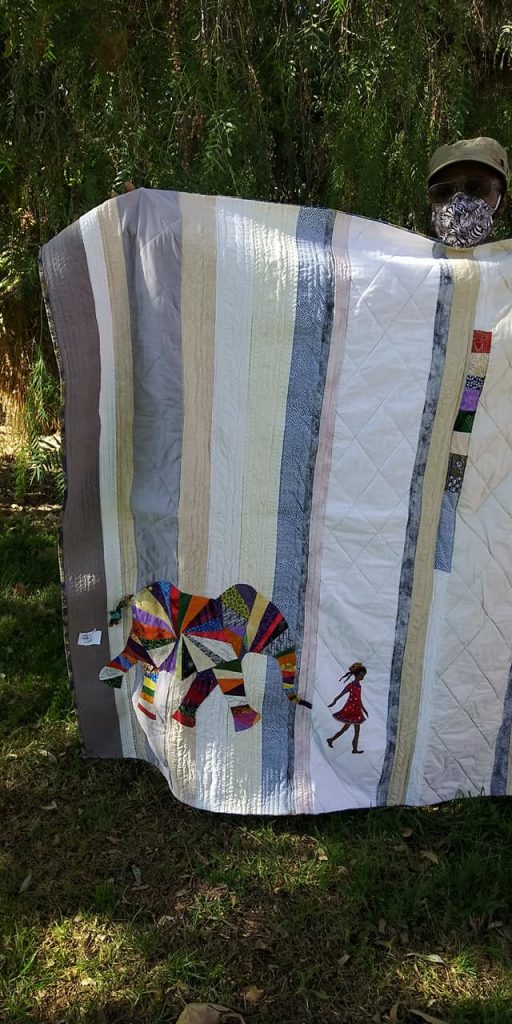 One of their favorite traditions is to share the history of the significance of the quilts used during the Underground Railroad. It is believed that "quilts were used to communicate safe houses and other information about the Underground Railroad, which was a network through the United States and into Canada of "conductors", meeting places, and safe houses for the passage of African Americans out of slavery."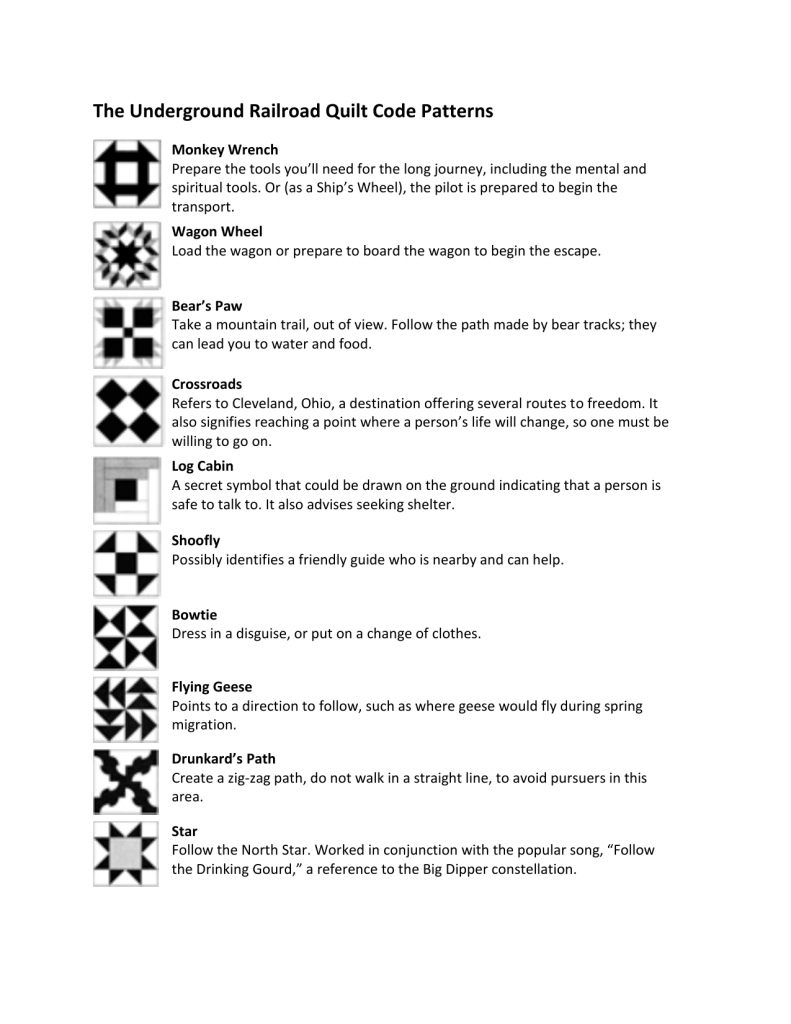 Members also assist children in their community to create memory quilts. Before the Coronavirus shutdown, they had hoped to begin conducting a series of classes for children to "introduce quilting and share the medium with a new generation."
Covid Activities
Like many other guilds, the San Diego People of Color Quilt Guild spent the Coronavirus lockdown keeping busy, making masks and "shut down quilts." Last October, they met in a park with their masks, observing physical distancing, and sharing their projects completed during the quarantine.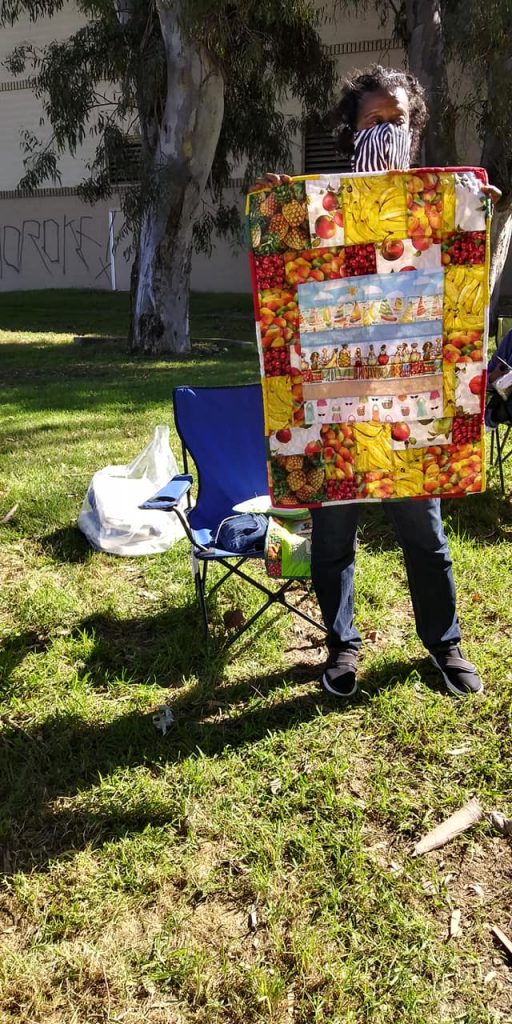 "Quilting has and always will be a part of the African American cultural heritage." The San Diego People of Color Quilt Guild intend to continue "to endeavor to maintain and elevate this tradition."
To learn more about the San Diego People of Color Quilt Guild, please visit their Facebook Page.