<![CDATA[
Kathy K. Wylie won $1,500, from Sponsor, Pink Sand Beach, for Best Applique on her quilt, For Such a Time as This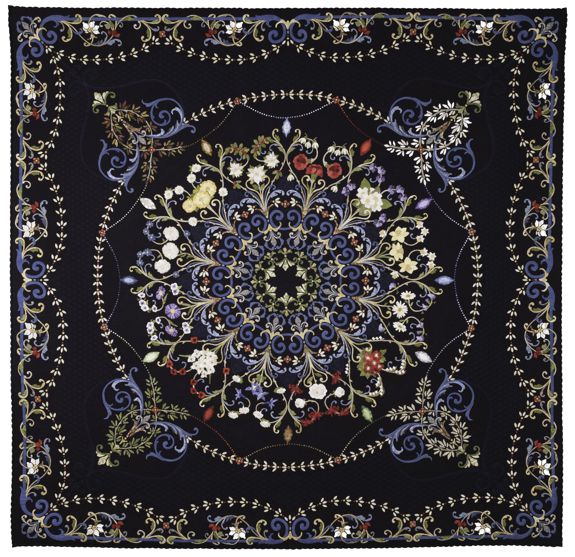 Kathy K. Wylie started quilting in the spring of 1994. A friend asked Kathy if she would join her in taking a beginner sampler quilting class. Kathy had just resigned from her job at IBM to stay at home with her two young sons and thought she could use a few nights out. Kathy had sewn since she was a child and enjoyed all kinds of different needle arts, so she agreed to take the class. Little did Kathy know how that decision would change her life!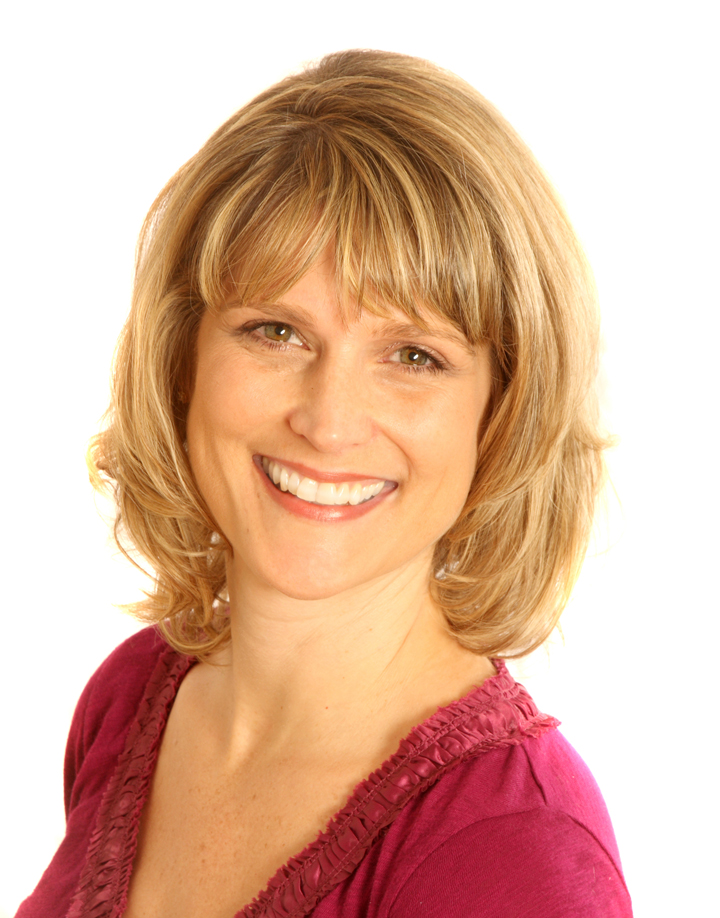 For Such a Time as This
is Kathy's original design focusing on "time." The first thing Kathy considered when embarking on this quilt was, "What does a quilt about time look like?" She brainstormed lots of ideas such as clocks, calendars, seasons, and celebrations. One shape that kept recurring in her mind was a circle. Kathy considered that "a clock is a circle divided in twelve. Twelve hours in a day; twelve months in a year. I began with a medallion divided into twelve equal sections. From there, I added birth flowers and birth stones around my "clock" to depict the months of the year."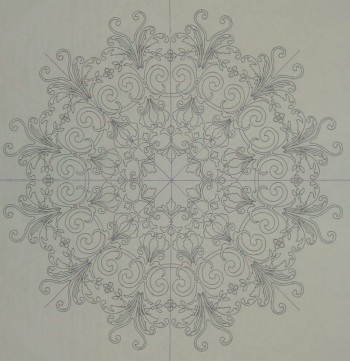 How did the circle clock idea evolve? Kathy said, "When a medallion is placed on a square background, it leaves a lot of blank space in the corners. I decided to use those areas to depict the seasons by the changing color of the leaves on the branches." Kathy incorporated several machine quilting motifs to complement the original time theme: "The hours on the clock; ogees, that form the shape of an hour glass; the phases of the moon; and the symbol for infinity. This shape is echoed around the outside edge by quilting half scallops and then hand tying them with black embroidery floss." It took Kathy three and a half years to make her Best Applique quilt, 
For Such a Time as This.
 She began the quilt in November 2013, working on the initial clock design. The hand appliqué was done from January 2014 to November 2016.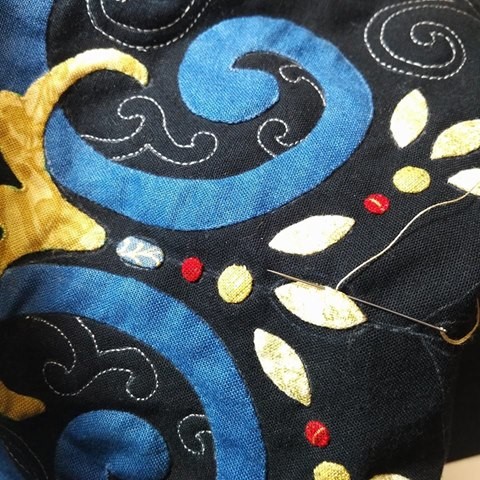 Kathy then spent almost 200 hours of machine quilting her Best Applique design which she finished in April 2017. All the finishing steps were completed in May 2017.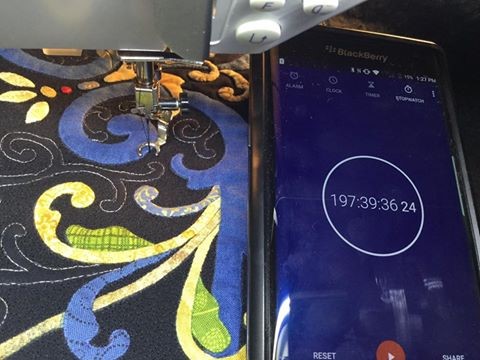 What techniques did Kathy learn along the way for her Best Applique quilt?  "All the shapes on the quilt are turned-edge appliqué and sewn by hand. My favorite method is needle-turn appliqué and approximately 75% of the quilt was done this way. But the very small shapes, like the tiny circles that connect the birthstones, and the very detailed shapes, like the lily of the valley blossoms, were done with a new method I learned called
Apliquick
. Using stainless steel rods for surgical precision, these shapes were turned and prepared in advance before stitching. What is Kathy's next project? She is working on a series of block designs featuring the birth flowers from
For Such a Time as This
and hopes to release those patterns later in 2018. Kathy also will continue to teach workshops. Her next quilt is taking shape in her mind; she wants to get the blocks done before she starts in on it because "otherwise they won't get done." Congratulations Kathy on your Best Applique winning design. For more information about
For Such a Time as This
and other patterns developed by Kathy, please visit
her website
or
Facebook Page
.]]>