<![CDATA[
Cynthia England is an international fiber artist, pattern designer and author who is known for many things in the quilting industry:
She has won Best of Show at the International Quilt Festival in Houston 3 times. Her latest award-winning quilt was this past Spring for her work, Reflections of Cape Town
Her quilt, Piece and Quiet was distinguished as one of "The Twentieth Century's Best Quilts."
She owns England Design Studios, where she promotes a technique she has developed called Picture Piecing
And as of August 25, 2017, Cynthia England is survivor of Hurricane Harvey, the catastrophic storm that sent record breaking rainfall to southeastern Texas.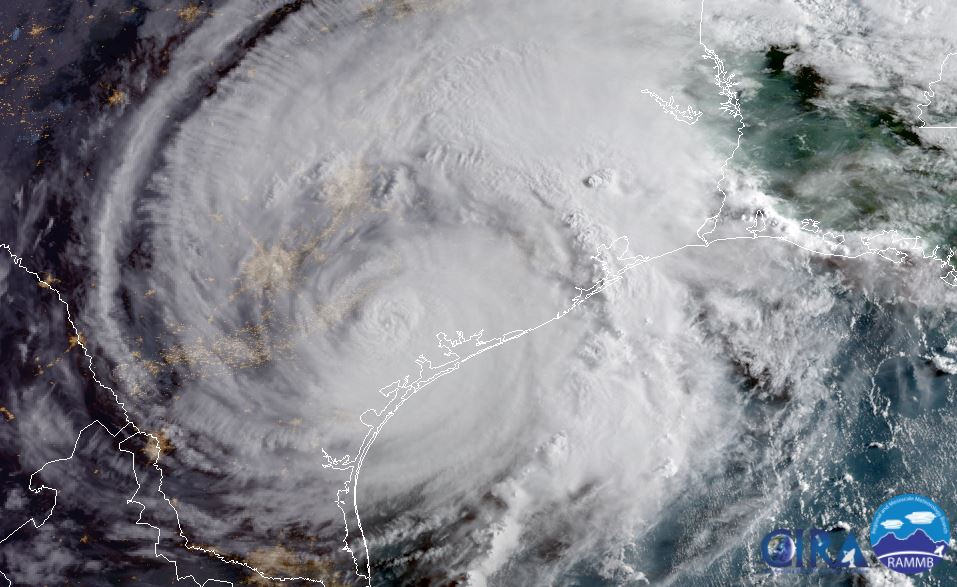 Cynthia has lived in Houston, Texas her whole life. She currently lives in Dickinson, Texas; halfway between Galveston and Houston. When Hurricane Harvey hit, Cynthia and her family were at home. She remembers, "We have a two-story house. My studio and our garages are on the lower floor and all of our living space is up above. We had 7 neighbors who had one story houses come and stay with us. We watched the storm from our deck up above; very scary. I live on a creek, but our house is built up high. We still got a foot of water in the downstairs area. At one point, there were minnows in my laundry room; very freaky." There was lots of discussion with Cynthia and her family whether or not to leave when the mandatory evacuation was called. In the end, they felt safe because they were up high. Her neighbor had a canoe tied to their post so they could get out if they had to. Two of the neighbors staying with them were elderly; one in her eighties; one ninety. They also had an engineer and a nurse with them. So, they felt that it would be best to ride it out. They never lost power and their water was fine. Because she is "always a quilter," (Cynthia has been quilting since she was 13), as she and her neighbors were waiting out the storm, Cynthia taught two of the ladies that were stuck at her house
how to piece a lap quilt
!! Cynthia related, "They are making a Texas charm quilt and were excited about it. It took their mind off of things. We all got to know each other better and I feel like I have made some fast friends. Nobody ever bitched, moaned or cried. They took the canoe to their houses and brought back food. We even had turtle cheesecake one night. They were awesome!" How did Hurricane Harvey affect her quilts and her business? "All of my Horn sewing furniture is toast; sewing tables, cutting tables. I had 13 book cases that were ruined; file cabinets, computer desks. A lot of my booth supplies for quilt shows are ruined. I had time to move my fabric up, so I didn't loose any bolts. Two were damp and I have washed them. About 20 yards of my personal stash got wet, but my friend helped me wash it and I am good there. I did have business files fall into water. All my sewing machines were taken upstairs and all my quilts are fine." Of her Hurricane Harvey experience, Cynthia says, "All in all, we feel extremely fortunate. Because we didn't leave we were able to start cleaning up immediately. The water went down overnight. This has been an amazing experience. Not one I want to repeat, but this too shall pass." England Design Studios will have a booth at Road 2018 and Cynthia will also be teaching
2003C Sandy Shore
on Tuesday at Road 2018.
Cynthia hopes her students realize "how much easier her technique,
Picture Piecing,
is than paper piecing. There is no paper to pick out.  You work on the right side of the fabric. If you don't sew perfect, you remove the freezer paper and re-iron. Lots of cheating!" We wish Cindy well as she continues her Hurricane Harvey recovery and look forward to seeing her at Road to California next January. ]]>