<![CDATA[Joyce Teng talks fast, moves fast, and is always on the go. At an age when others are slowing down, (she turned 71 in February), Joyce continues to press forward at high speed because as she notes, "I have so many dreams" yet to fulfill.
Her first dream was to become a pharmacist. In her native Taiwan, she not only taught at a Pharmacy School, but as a chemist, she developed a heart medicine. With a medical background, how did she become involved with fabric arts? Joyce confides that she was born with an eye for color and always liked design.
The transition from science to art happened on a trip to the United States, attending the International Quilt Festival in Houston. Joyce's next dream was to own her own art-related business which she started in 1984–TSC Designs. This family-run business started out in Joyce's garage as Teachers Stamp Company, where she manufactured her own line of rubber stamps and other educational arts and crafts products. Joyce later designed and produced brass embossing templates and other accessories for paper crafts and scrapbooking. In 2005, Joyce and her husband retired from the stamping business to focus solely on providing unique and innovative products for quilters & sewers. Since 1990, they have worked with Tsukineko Inc. to provide the highest quality paper and fabric inks to their customers. During this 20-year relationship, they have helped thousands of creative minds develop new ways to "color" their world.
What others might call "tragedies," Joyce survived two life-threatening events that actually increased her desire to be more creative. The first event happened while she was attending Paducah in April of 2014 when she suffered a massive stroke at the show. Lucky for Joyce, Paducah's hospital is a major stroke center and was able to give Joyce the best treatment from the best doctors available. She says that after the stroke, "God opened her brain" and ever since she has experienced non-stop creativity. "New things come out every day," insists Joyce.
More recently, as a resident of Houston, Texas, Joyce and her family were affected by Hurricane Harvey. Their home was completely flooded and FEMA told them that they had to get rid of everything. With the help of 30 volunteers, any salvable goods were packed up and put in a warehouse. Joyce said she and her family were living basically day by day to get back on their feet. Some people ask why Houston? Joyce replies, "Why not Houston?" She feels they were blessed by the manpower and community spirit present during those struggling times.
Just four months after Hurricane Harvey, Joyce and her husband were at Road to California 2018, manning the TSC Designs vendor booth in the Tent. Joyce also taught several classes including a $5.00 Lecture and at Roundabout, mentoring others to pursue their artistic creativity.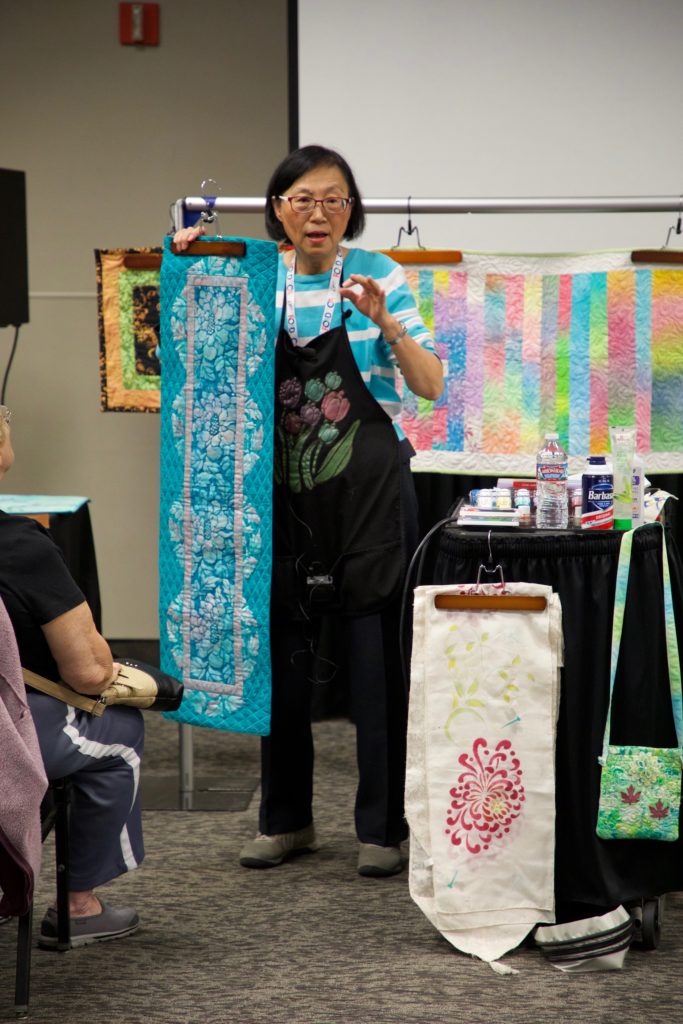 Because there are still many more dreams for Joyce to pursue, she wishes she had "48 hours in every day to play." In the meantime, she will make the most of each 24 hour day as she develops new ideas to share. To learn more about TSC Designs, please visit their website.]]>