<![CDATA[Alicia Campbell aka The Batty Lady is a familiar vendor at Road to California. Started in 2008, The Batty Lady's mission is to "provide quality quilt batting, at a reasonable price to quilters all over the world. Plus, share quilt batting knowledge to those quilters whether they be beginners or advanced quilters." Alicia went above and beyond to fulfill that mission statement at Road 2018 when she had to overcome a robbery of her merchandise just days before Road started.
The first week of January, Alicia was returning from a show in Arizona with her trailer loaded with product. She took her trailer to her brother's business in Yorba Linda, California, to store temporarily until Road to California. On January 6th, around 5:30 AM, the trailer was stolen. Alicia immediately went to social media to get help in locating her trailer. She sent out two separate posts that combined, received over 200,000 impressions!! On January 9th, the trailer was located in a church parking lot in Anaheim, about 10 miles away. Unfortunately, the trailer was cleaned out. How was The Batty Lady going to keep its commitment to their customers at Road to California in nine days? Having a high quantity of product in a high-quality booth is important to Alicia. Luckily for her, having shared her plight on social media, individuals and businesses knew of her circumstances and rallied to help out:
Alicia and her staff were able to pull it together in time. Their booth didn't have the familiar look, but it was ready to help customers. Throughout the show, random guests stopped by, giving words and gifts of encouragement which Alicia so appreciated. One quilt group even made Alicia a care package to help her get through the show.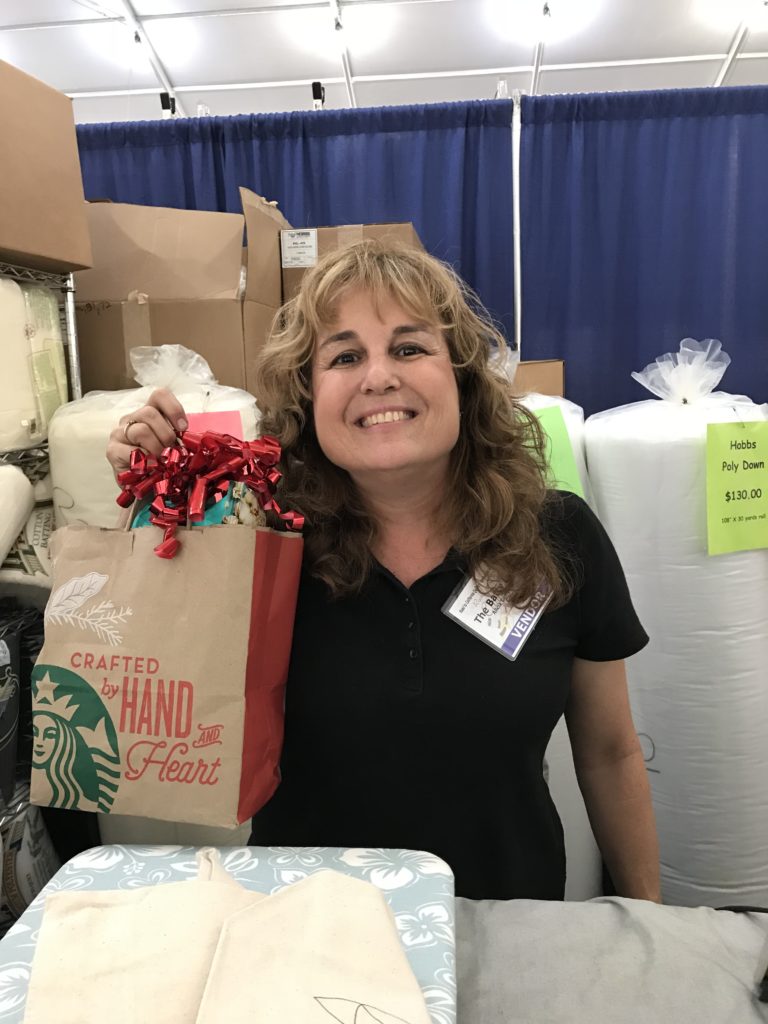 Not only did Alicia have to worry about keeping The Batty Lady booth running, she also had a $5.00 Lecture Class –
Batting, Batting, Batting-So Many Choices
— to teach on the first day of the show, adding to her stress. Teaching about the different types of batting for different types of quilting was the easy part. Alicia was worried though about the samples that were promised to attendees in the advertising materials. Thankfully, Quilter's Dream came through and donated prizes for her students.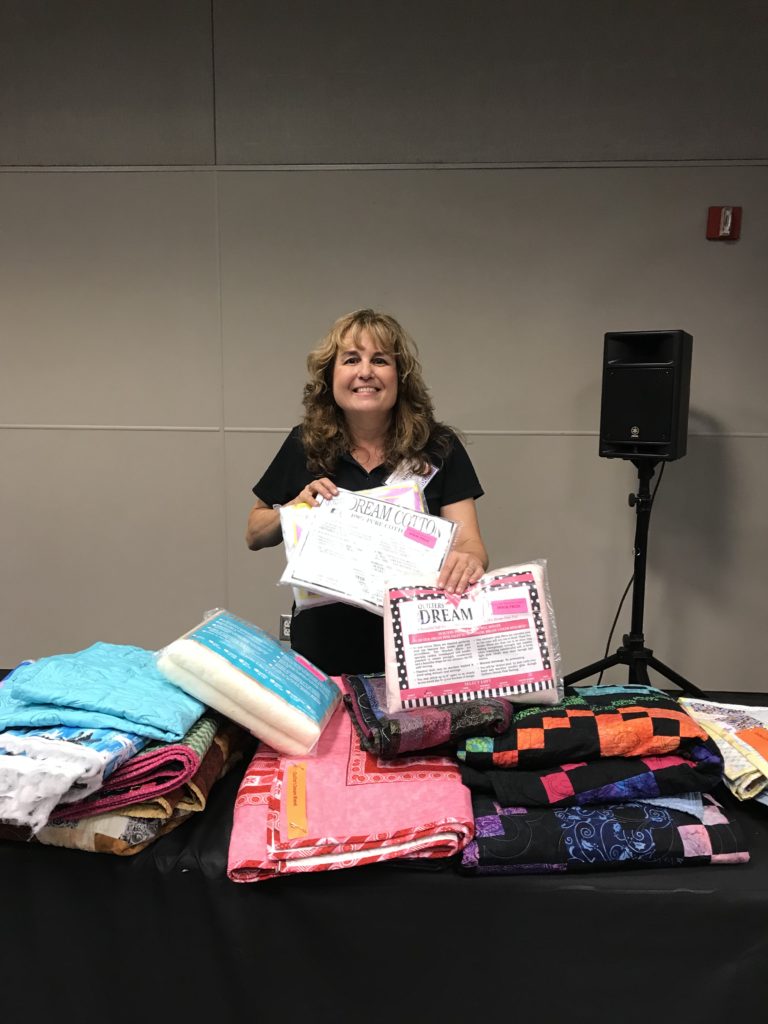 In the end, Alicia felt that a very negative situation came out positive. "I could have been crying," said Alicia. Instead, she experienced first hand the warmth of the quilting community on her behalf—and it wasn't just from all the batting in her booth!! The Batty Lady travels to different quilt venues throughout the country as well as operates the The Batty Lady Warehouse and Wonderfil Threaducation Center in Orange CA.. For information about warehouse hours and locations where The Batty Lady will be headed in the future, please
visit their website
.]]>