<![CDATA[When friendship is in the name of your guild, you know that there is a lot more than quilting going on each month.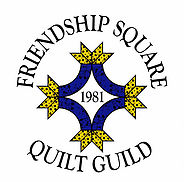 The Friendship Square Quilt Guild was started in 1981 when a group of women in the Whittier, California area wanted to get together to share their love of quilting. Today, with over 120 members, the guild meets monthly, sponsoring  guest speakers on both traditional and modern quilting. Every other year, the guild holds a quilt show at the La Habra Community Center. Their next show is scheduled for March, 2018. [caption id="attachment_4294" align="aligncenter" width="625"]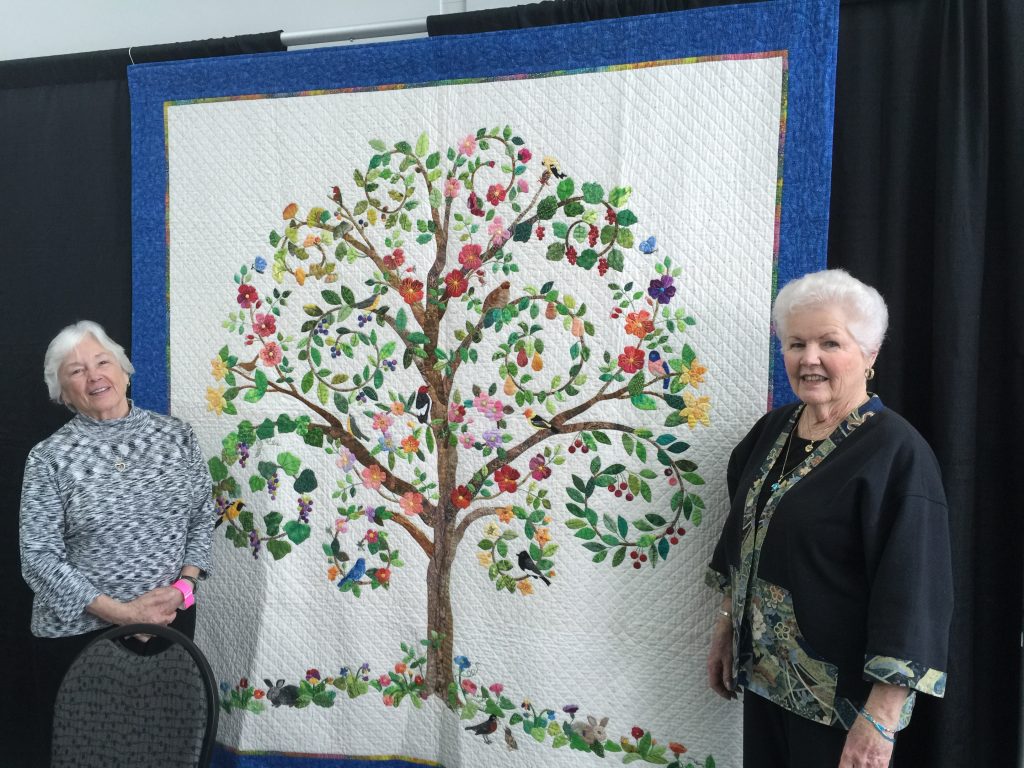 At Road 2016 showing off their Opportunity Quilt[/caption] The friendship activities that the guild is most proud  of is their community and philanthropic outreach. One of their longstanding projects is with Quilts for Wounded Veterans. Members work together on red, white and blue themed quilts quilts that is part of a nationwide effort to thank wounded veterans for their service.  The Marine Corps Family Foundation distributes the quilts to the Veterans Hospital at Camp Pendleton.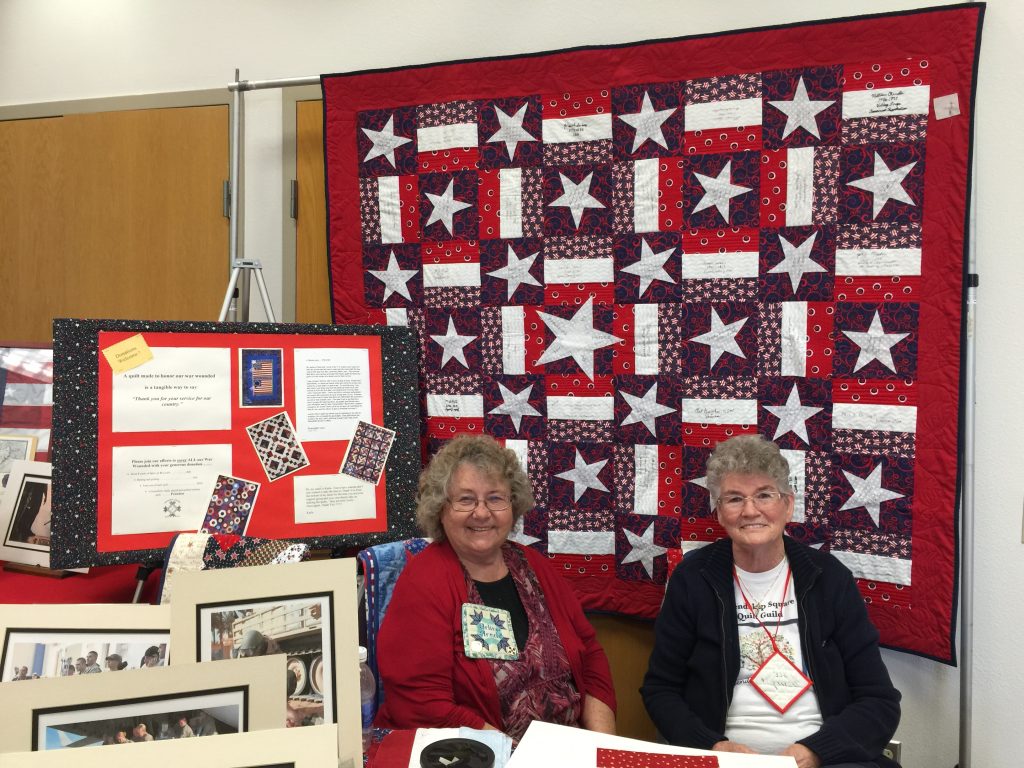 Another adopted organization is From Maddi's Closet which is dedicated to the memory of little Madison Holmes, whose brief life touched so many and continues to inspire others to reach out to children and families who still struggle in search of a cure for pediatric cancer. Guild members make pillowcases and Beads of Courage Bags for children undergoing treatment for cancer.  The Beads of Courage Bags are used to store the beads they receive for their courage in undergoing treatment.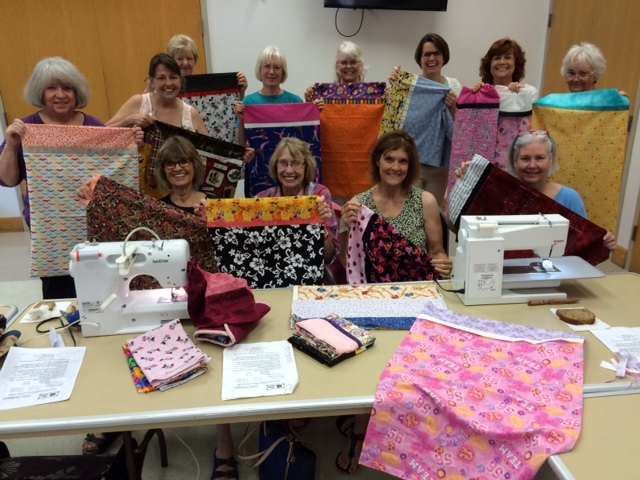 Each December at the guild's holiday meeting, local non-profit agencies are honored and receive a donation from the guild along with quilts to be used in their programs. Agencies honored last December included  Women's and Children's Crisis Center, St. Matthaias Episcopal Church, Interfaith Food Center, Salvation Army Transitional Living Center, Rosie's Garage, and From Maddi's Closet.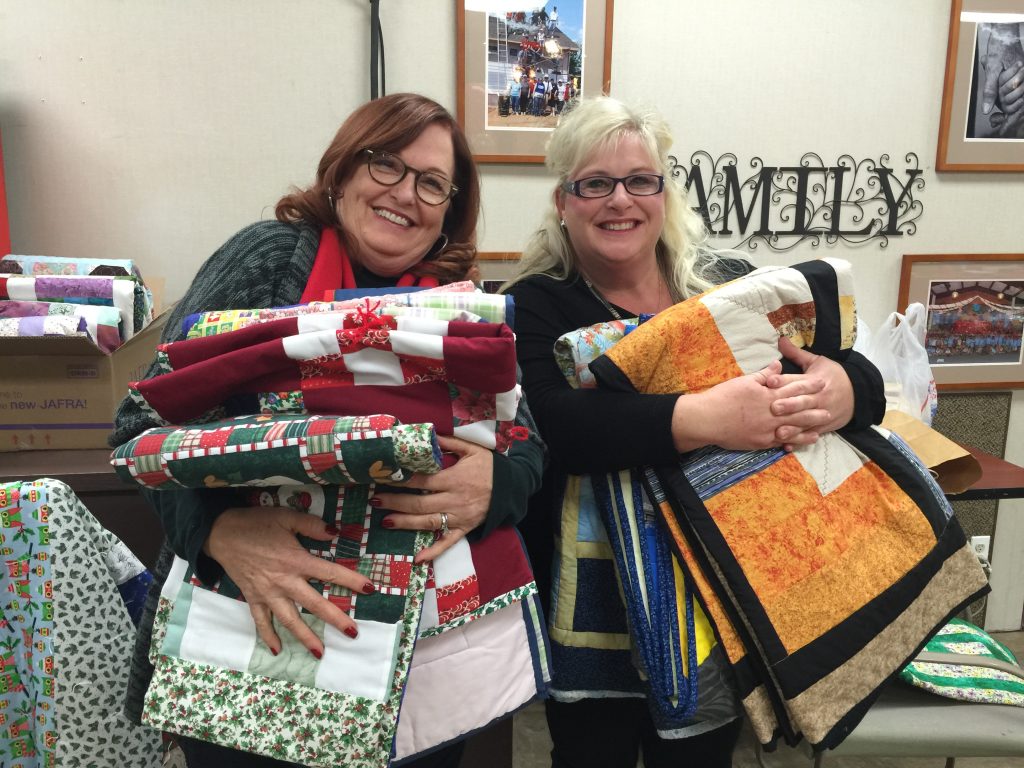 Friendship Square Quilt Guild is so much more than a love of quilting. It is reaching out in friendship to those less fortunate, providing them warmth and security through quilting. To learn more about the Friendship Square Quilt Guild, please visit their website. ]]>